Pharmacy & Therapeutics Society works with Institute of Medicine and Leapfrog Group to improve processes.
The original mission of pharmacy and therapeutics committees may have been to select drugs for formularies of health care institutions or health plans, but members of P&T committees also are strongly positioned to expand their central mission and improve the process of medication management, thus helping to reduce the risk of medication error.
Through their actions, members of P&T committees can reinforce the efforts of organizations like the Leapfrog Group that are dedicated to improving patient safety, approaching the general problem from a different direction that exploits their particular expertise.
Those are the chief messages that members of the Pharmacy & Therapeutics Society recently heard during their fourth annual meeting, when recommendations of a special report on patient safety and quality of care were presented.
The report took the form of concrete responses to improvement opportunities identified by the Society as an invited response to the Institute of Medicine's (IOM) series of recent publications, To Err Is Human: Building a Safer Health System (1999), Crossing the Quality Chasm: A New System for the 21st Century (2001), and Priority Areas for National Action: Transforming Health Care Quality (2003).
Task force formed
The society's president, J. Lyle Bootman, PhD, served on the IOM committee responsible for creating these seminal documents. Harvey Fineberg, MD, president of the IOM, invited Bootman to bring the resources of the P&T Society — 3,000 members strong — to bear upon pertinent aspects of the IOM reports.
Toward that end, Bootman, a member of Managed Care's Editorial Advisory Board, created a task force consisting of institutional care and outpatient working groups, chaired by Michael B. Nichol, PhD, and Burton Orland, RPh, respectively. Nichol is associate professor and chairman of the Department of Pharmaceutical Economics and Policy at the University of Southern California School of California. Orland is vice president for pharmacy services at Oxford Health Plans. The P&T task force identified the following improvement opportunities:
Pharmaceutical therapy in chronic disease management.
Drug-drug interactions.
Drug dispensing process.
Medication errors related to illegible writing.
Look-alike/sound-alike medications.
Communication between pharmacists and physicians in critical care settings.
Medication management in assisted-living facilities.
Lack of a uniform standard of medication management and pharmaceutical care across practice settings.
In its report, the task force provided a specific "practice of excellence" in response to each improvement opportunity, along with P&T Society comments. Each practice of excellence is meant to foster discussion within a P&T environment, not to dictate behavior in a specific situation.
To Err is Human also helped to spur formation of the Leapfrog Group, whose members were quick to see the multiple benefits they could realize by teaming up to reduce medical error.
Leapfrog's senior program associate, Greg Belden, MBA, addressed the P&T Society and noted how neatly the P&T Society's response to the IOM-delineated problems dovetailed with Leapfrog's own actions. (See "Actions That Can Address IOM's Concerns," below) Leapfrog initially targeted three "leaps" to improve patient safety in urban hospitals — using computerized prescriber order entry (CPOE), staffing ICUs with physicians certified in critical care medicine, and referring patients to facilities that produced superior outcomes. Earlier this year, Leapfrog adopted 27 additional "safe practices" identified by the National Quality Forum. Although aimed primarily at hospitals, many of the safe practices can be generalized to multiple clinical care settings.
"Like the P&T Society, the Leapfrog Group's mission and direction have been influenced by the IOM," says Belden. "For instance, To Err Is Human gave Leapfrog a place to start, providing an initial focus on the reduction of preventable medical mistakes in hospitals. Furthermore, the Leapfrog Group's future direction continues to be aligned with the IOM. One of the recommendations in Crossing the Quality Chasm was that large health care purchasers should take a leadership role in aligning incentives that foster quality improvement. Crossing the Quality Chasm gives all of us, both the P&T Society and Leapfrog, something to strive for — timely, efficient, safe, effective, equitable, and patient-centered care."
Common goals
"The P&T Society and Leapfrog both share common desires: the delivery of high-quality and efficient care in all practice settings especially as it relates to medication management and the prevention of medication error," Belden continues. "It is only with a commitment to education and multistakeholder collaboration from both the demand and supply sides of the health care equation that the goal of a transparent health system, which uses standardized performance measures and care protocols and rewards providers for providing effective and efficient care, will ever be realized."
Nichol said the task force's deliberations revealed that, from setting to setting, P&T committees tend to have more things in common than not. "It may be easier to handle accountability within a single health care organization," he says, "but there are many similarities across the board."
And, P&T committees also face a common problem: insufficient resources. The committees lack the time and staff to take the critical next step of monitoring decisions.
"Just going through the new-product review takes all their time," Nichol says. "Once made, decisions are revisited, but that's the critical element." Nichol also sees long-term care as an important area of focus by the P&T Society.
"Members of the baby boom generation are used to having access to all kinds of pharmaceutical products," Nichol says. "However, we haven't invested the same kinds of resources in long-term care as we have in acute care. Long-term care is an area just waiting to become a major problem."
He also notes that cultural issues within health care need to be addressed if patient safety is to be improved, because health care still retains many vestiges of a cottage industry, especially when it comes to implementing the team approach recommended by the P&T Society in its report.
Indeed, a new book, Wall of Silence: The Untold Story of Medical Mistakes That Kill and Injure Millions of Americans, contains a telling anecdote that NCQA President Margaret O'Kane singled out for inclusion in her review of the book in the May/June issue of Health Affairs:
I [John Sprenger, former CEO of Allina Health Systems] am reminded of an experience I had discussing landings on an aircraft carrier with a group of physicians. I was explaining that there was something different during these high-risk events that we can learn from. A surgeon in the group interrupted me, saying, "The important factor is that there is a well-known leader — the ship's captain — who can call the shots." What a teachable moment I had as we went on to discuss how the chain of command is suspended during landings. Any team member can stop a landing. The team is trained to communicate effectively with each other and to bring the plane safely in, and the team members share responsibility for that outcome.
Orland says that even though Leapfrog has focused its safety initiatives on hospitals, its lessons are applicable to outpatient care. Currently, most education about drug-drug interactions takes place at the point of sale, he says. Physicians are fortunate to have 15 minutes to spend with a patient, and what they remember about a given drug may be based on limited information.
Pressed for time
So it falls to the pharmacist to warn the patient about, say, the synergistic effects of two drugs. It's easy if the patient uses a single drugstore. But just as patients visit different physicians, so do they use multiple pharmacies, Orland observes, and some even pay out of pocket to keep a drug out of their patient profile, because of embarrassment or concerns about the drug's effect on their insurability. And pharmacists are as pressed for time as are physicians, with patients usually being asked to sign a waiver saying they chose not to discuss their new prescription with the pharmacist.
For all these reasons, Orland sees technology as offering part of the solution, possibly in the form of personal digital assistants (PDAs). Orland says his own health plan, Oxford Health Plans, provides software that physicians can download into a PDA, but capitation or lessened reimbursement dissuades some physicians from acquiring the PDA in the first place. And if the physician serves a patient population covered by half a dozen health plans, the information challenges multiply.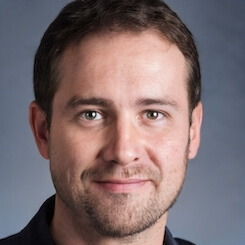 Paul Lendner ist ein praktizierender Experte im Bereich Gesundheit, Medizin und Fitness. Er schreibt bereits seit über 5 Jahren für das Managed Care Mag. Mit seinen Artikeln, die einen einzigartigen Expertenstatus nachweisen, liefert er unseren Lesern nicht nur Mehrwert, sondern auch Hilfestellung bei ihren Problemen.