The former assistant secretary of defense for health affairs says that much that he learned might be applicable to the commercial sector
William Winkenwerder Jr. MD, MBA, has participated in the U.S. health care system in many capacities. He trained and practiced as a primary care internist, worked for years as a health system and health plan executive, and served as assistant secretary of defense for health affairs, a position he left in May after nearly six years in the job. Winkenwerder oversaw the Military Health System, which cares for 9.2 million active duty military personnel, retirees, and their families through an extensive network of military facilities and partnerships with private providers and insurers.
His next move is to use that experience to influence health system reform as a senior adviser for Deloitte Consulting's federal and commercial health care practices, as a speaker on health issues for the Washington Speakers Bureau, and as a board director and adviser to several health care companies.
Known for identifying future trends, he was an early leader of evidence-based medicine and had been long involved in efforts to improve the quality and reduce the cost of health care.
Winkenwerder has worked for Blue Cross Blue Shield of Massachusetts, Kaiser Permanente, and Prudential Healthcare. He studied at Davidson College and the University of North Carolina School of Medicine. He earned a master's degree in business administration from the Wharton School. He spoke recently with editor John Marcille.
MC: You began your tenure at the Department of Defense shortly after September 11, 2001. What was that time like for you?
WINKENWERDER: I accepted the position in June 2001 and was going through background checks and preparing for the senate confirmation process when September 11 happened. I was called in immediately and began serving about 10 days after that. There's nothing like reporting for work in a building that has just been bombed and is still on fire, smoldering, with smoke in the hallways. I felt that I was stepping into a wartime responsibility for the country, and that was a very daunting thought. What subsequently happened didn't ease that sense of responsibility. The anthrax attacks took place in October, and I was very involved in response to that. It was an incredibly fast-paced, challenging environment the entire time I was there, but I enjoyed it. I felt a great sense of satisfaction being in that position at that time and being able to contribute to the health and well-being of our service members.
MC: What were your key successes at the Department of Defense? What are you most proud of having accomplished?
WINKENWERDER: Our core mission was to take care of our troops, and I am very proud of the results we achieved in the area of battlefield medicine. The mortality rates in Iraq and Afghanistan are the lowest ever seen in warfare. Soldiers today also have the lowest disease and non-battle injury rates. Those achievements are a reflection of years of work, and medical leaders in each of the services have done a great job of setting up systems to take care of soldiers, monitor their health, and support their health and fitness. We also put a number of very important programs in place for mental health, and I am convinced they are making a huge difference.
MC: What's at the heart of the mental health programs?
WINKENWERDER: The biggest change we made was to assess people's physical as well as mental health both before and after deployments, including a follow-up evaluation six months after a soldier's return. We sponsored a considerable amount of research on what actually happens to people's mental health during times of deployment or just after deployment in order to look at post-traumatic stress disorder, anxiety, and depression, and a soldier's ability to function after deployment. That was groundbreaking work. In the entire history of warfare, no one had studied people's mental health during periods of deployment. In the past, studies were done many years after they returned. The new research led to changes in the way that we approached mental health, and it became a top priority not just for our medical people but for our commanders in the field.
MC: The mental health status of our troops and other issues, such as care at Walter Reed Army Medical Center, put you and the Department of Defense in the spotlight often during your tenure. What do you think about the way the national press handled those issues, and what suggestions would you have to health plan leaders who find themselves dealing with potentially negative publicity?
WINKENWERDER: My advice would be to do your darnedest to stay ahead of and to anticipate questions and issues. I always found it best to be totally honest and upfront and to build credibility. But dealing with the media is not easy. I found that it's not tough to get accurate information out, but it's tough to get it properly communicated. What concerns me most is that many media outlets seem to want to report what they believe rather than what the facts are. That became even more challenging in the context of an overall war situation that was less and less supported by the American public. I also realized that reporters seemed to focus on anecdotes, such as an adverse event with a vaccination, rather than look at the whole context. In that particular area, I would highlight our vaccination programs in smallpox and anthrax as great successes. The rates of adverse reactions were very low, and the programs were extraordinarily well administered. We stand today with millions of Americans protected against those two biological threats, and it's been done in a quiet, professional, and effective way. But not many reporters have written about that. Obviously, if we were attacked, people would be glad that millions of Americans are protected and could go into environments that were unsafe.
MC: What changes did you oversee on the business side of health care at the Department of Defense?
WINKENWERDER: We reformed Tricare, which covers active duty members of the military, retirees, and their families, and simplified the structure of the program. We consolidated what had been about 11 regions and seven different contracts down to three big contracts with insurers in three regions. We created a very competitive situation for the private sector to bid on that business, and we put some performance-based contracts in place to tie payment to customer satisfaction, clinical results, and quality measures. We saw great results. For example, beneficiary satisfaction with Tricare went up more than 15 percentage points between 2000 and 2006. We also implemented an electronic health records system called AHLTA, the Armed Forces Health Longitudinal Technology Application. It is an outpatient-based comprehensive system, and it is available worldwide, 24 hours a day, seven days a week. We trained more than 60,000 medical providers and 12,000 doctors who installed the system in three years. The project was on time and on schedule, and it works. There's no question that it is improving care and reducing medical errors. It is also going to be valuable beyond the military for decades to come in terms of providing useful data. Researchers will be able to look at what happens to people's health care and their health status and to look at all of that information in a comprehensive way. There's more that needs to be done to improve the system, and that will happen over the next four or five years. Much of it will be done in concert with the Department of Veterans Affairs so that there is total interoperability of information between the Department of Defense and the VA.
MC: This system is out front of the commercial electronic medical record systems?
WINKENWERDER: We had consultants and representatives from several provider organizations tell us that we were way ahead of others. That doesn't mean that everything was perfect. It was a very challenging undertaking to implement it.
MC: What elements of this system, especially the ability of the system to transfer health records to VISTA (the VA's electronic health record system), are applicable to commercial systems?
WINKENWERDER: Like the VA's medical records system, the AHLTA system is in the public domain. It was built in collaboration with a number of private-sector companies, including Oracle, SAIC (Science Applications International Corp.), Hewlett-Packard, Microsoft, Intel, and Northrop Grumman. One of the big lessons that we learned was that there are many technical challenges to maintaining a very large database and moving such large amounts of information around the country and around the world. Those are problems the rest of the health care industry will begin to see as more and more information is moved electronically.
MC: What did you learn about prevention and disease management in the military that could be applicable to organizations outside the government?
WINKENWERDER: The military really has two demographic groups: the active duty and reserve component and their families, who are younger, and military retirees. For the younger group, I would say the commercial world could learn quite a bit. One is that the military health system is open and accessible. It is built around primary care. Every individual has a primary care doctor. There's documentation of care and shared information now that moves around the system. The military also has many initiatives in place to have an impact on things like obesity and alcohol use and tobacco use, some of the big behavioral issues that drive health costs.
MC: Aside from wartime injuries, are soldiers healthier than the general population?
WINKENWERDER: Certainly in the military, fitness and physical activity is a condition of employment. Some might recoil from that concept being applied more broadly, but many employers are looking at the fitness of their employees, and they probably need to do that. Employers should play a more aggressive role in prevention and wellness and providing individuals incentives to take the steps that they should to keep themselves healthy and fit. The biggest health problem we face in America is obesity: Roughly two-thirds of the adult population is obese or overweight, and I haven't seen yet that there's a leveling off of that curve. We know that excess weight drives hypertension and heart disease and is associated with increased rates of cancer, so it is a significant problem. It is not just the health care system's problem; it includes schools, restaurants, beverage companies. We need a massive cultural change in terms of people's eating habits and how they approach food. That was a challenge in the military, too. The rates of people who were overweight were significantly lower than in the civilian population, but they were on a curve that was edging upward.
MC: Did you take any actions in terms of nutrition or other wellness areas?
WINKENWERDER: We prompted each of the services to do a couple of things. They tightened up their physical fitness standards — people are still dismissed for not meeting their target weights in the military — and we had a lot of education about eating and diet. We were aggressive on that front. We also offered education and programs on how to quit smoking and the dangers of alcohol for young troopers in the 18-24 age range. What we found in the military is that typically those who have the healthiest habits are those who stay in the longest. The military culture over time seems to have an impact that improves people's health, but it's the younger group that can sometimes get off track with alcohol or smoking.
MC: Are there other things you learned that you will apply as you work with employers and other organizations?
WINKENWERDER: Certainly. I learned quite a bit at the Department of Defense as a leader, a manager, and an implementer of programs. I also gained a lot of knowledge about the political process, working across government, and how government works with the private sector. More and more government health care is being provided through collaborations with private companies, such as the implementation of Medicare Part D and the Medicare Advantage and Medicare Plus programs. Over time, that is going to continue to grow. In addition to the military, I have been in a number of different places in the health care system. I have seen things that work and I have been exposed to ideas that are not going to have an impact, so one of the benefits is having a set of experiences that gives me an understanding that goes across the whole system, whether it is public, private, the employer role, the insurer role, the provider role. I've really been all of those places.
MC: What is your view about the state of the health care system?
WINKENWERDER: We can do better — much better. The American health care system has made many fantastic accomplishments — just look at the increased survival rates of heart disease and cancer — but we have to act now to fix the problems of the system. The science base of our system is very strong, and we have a great government-funded science program through the National Institutes of Health and the Centers for Disease Control and Prevention. But we have to pay attention to the growing cost problem. I just came out of the federal government, where I had to be an advocate for my budget and compete for resources. One of the issues that stands out for me is that in 2005, 40 percent of the federal budget was going for Medicare, Medicaid, and Social Security. By 2030, it's projected that those same programs will be 75 percent of the federal budget. That is not sustainable without massive tax increases or massive program changes. I see some huge challenges ahead. It is time for politicians to start being honest with the American public.
MC: Is this a legislative question or something that should be addressed in a less centralized manner?
WINKENWERDER: You can't get away from the fact that the federal government is responsible for close to 50 percent of the total cost of the health care that is provided in the United States today. The federal government has to be a leader in helping to promote change. State governments also need to step up to the plate, and they are beginning to make changes. Employers have to play a role as well. One of the reasons that insurers in particular are reluctant to act today is because during the 1990s, employers moved to managed care, and insurers and health plans made changes to their benefit structures in response to that pressure. Then we saw a backlash, and employers backed off. Insurers felt as though they got burned. So a lesson for today is that the financiers of care really need to be on one page in terms of a long-term strategy that will put the right incentives for individuals and providers in place. The fee-for-service system does not provide the right incentives for those who provide care. But we also have to look at the relative lack of participation by consumers in the cost of their care. We have actually moved more toward lower cost-sharing over the last couple of decades. Most people don't realize that if you go back to the 1960s or 1970s, people on average were paying for nearly 40 percent of the cost of their care. That's down to maybe 27 percent, or less.
MC: So you are in favor of consumer-directed health care?
WINKENWERDER: I believe individuals need to play a much bigger role in health care. Having said that, I don't mean that I see that as being the one and only solution, but part of a solution set. The solution set also has to include changing the structure of benefits and how care is paid for. It must include extending insurance coverage to most all Americans, and requiring individuals to obtain coverage. States need to deregulate many aspects of health insurance to make it more affordable. We have to look at more bundled services and even capitation. I know that capitation became a bad word in the 1990s, but as a health plan executive during that time period, I know it has merit. People tried to do too much too quickly and it backfired, but we need to re-look at some of those approaches. We have to find a balance. You can't place all of the responsibility on individuals. Employers and health plans need act on behalf of individuals, but individuals also need to be in touch with the cost of the benefit, and they need to help drive competition.
MC: What would the health care system be like if managed care had never come along?
WINKENWERDER: The original versions of managed care introduced many good changes and approaches, such as the concepts of utilization management and case management. If we had not had all of that, if costs had continued to rise in the early '90s, it would have created a pressure point around the mid-'90s that would have led to something different, something else. But that's an unknown.
MC: What role do you now hope to play in the health care system?
WINKENWERDER: Like all senior leaders leaving government, I cannot speak on behalf of any companies to Department of Defense officials for one year. But with Deloitte, I am working on strategic business development and building client relationships. A big area of focus for us is going to be health information technology and electronic health records. We are also looking at implementing quality improvement processes and programs, so I will be working with commercial clients, including health plans, providers, and life sciences companies. It's really across the board. As a speaker, I plan to talk to people nationally and internationally about reforming the U.S. health care system.
MC: Are you enthusiastic about our ability to make the changes we need to make?
WINKENWERDER: I am always an optimist. I believe people of good will can come together to make changes. Recently, the political scene has been very divided. We will not be able to take on a tough issue like health care as a national priority if the first reaction of one group is to shoot down another group's ideas. We really have to try to listen to one another and educate the public. Process is important when you engage in a large-scale reform effort. It's not just about having the right answers; it's about the process that engages as many of the power constituencies as possible and getting folks on board.
MANAGED CARE 
October
2007
. ©MediMedia USA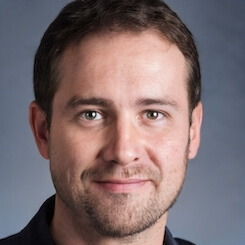 Paul Lendner ist ein praktizierender Experte im Bereich Gesundheit, Medizin und Fitness. Er schreibt bereits seit über 5 Jahren für das Managed Care Mag. Mit seinen Artikeln, die einen einzigartigen Expertenstatus nachweisen, liefert er unseren Lesern nicht nur Mehrwert, sondern auch Hilfestellung bei ihren Problemen.