The Centers for Medicare and Medicaid Services (CMS, formerly HCFA) is awaiting the results of landmark demonstration programs to determine if improved Medicare services can be furnished to chronically ill patients without increasing costs. As demonstration projects go, these are particularly significant.
Managed care organizations, legislators, and government officials hope the results will be better health care for elderly patients and a more efficient Medicare program — which could translate into higher payment rates for MCOs or providers retaining more of their capitation dollars. There is no official estimate of what could be saved by the projects, each of which has received four-year funding.
CMS selected 15 sites for a pilot project to test whether providing coordinated-care services to Medicare fee-for-service beneficiaries with complex chronic conditions can yield better clinical outcomes without increasing program costs. Studies have shown that a relatively small number of beneficiaries with certain chronic illnesses — asthma, diabetes, congestive heart failure and related cardiac conditions, hypertension, coronary artery disease, cardiovascular and cerebrovascular conditions, and chronic lung disease — account for a disproportionate share of Medicare fee-for-service expenditures. Patients with these conditions typically receive fragmented care from providers at multiple sites, and require repeated hospitalization.
Some DM-like models
Many of the programs look and feel like disease management, though they are appropriately called case management — DM plus, if you will. Here are some examples of the pilot projects:
Avera McKennan Hospital, in Sioux Falls, S.D., is implementing a rural case management program targeting beneficiaries with congestive heart failure and other related cardiac diseases in a 20-county area spread over parts of Iowa, Minnesota, and South Dakota. Care managers will use patient education, clinical practice guidelines, social service arrangements, and in-home monitoring devices to try to reduce hospital costs.
CenVaNet, in Richmond, Va., is testing an urban case management program targeted to local beneficiaries who have various chronic conditions. The program includes individualized health and self-management education, service arrangements, and medication review.
Erickson Retirement Communities, in Baltimore, is testing an urban case management program aimed at beneficiaries with chronic conditions and who live in two of its retirement communities. The program focuses on patient education and self-care skills. Care managers will coordinate medical, psychosocial, and community-based services. All services are provided in the retirement communities.
Georgetown University Medical Center, in Washington, is implementing a program providing disease management services for area Medicare fee-for-service beneficiaries who have congestive heart failure. The intervention combines use of an in-home monitoring device with patient education, along with transportation and limited pharmaceutical benefits.
Hospice of the Valley, in Phoenix, has an urban case management program for Maricopa County, Ariz., beneficiaries who have various chronic conditions. Interventions include palliative care, disease and symptom management, patient education, and support services.
The Jewish Home and Hospital of New York is implementing an urban case management program targeting beneficiaries in the city with chronic conditions. Multidisciplinary teams provide risk assessment, individual care planning, education, service arrangement and delivery and monitoring.
Medical Care Development, in Augusta, Maine, has a rural disease management program designed for beneficiaries with congestive heart failure or postacute MI. Nurse care managers in participating hospitals will work closely with patients' physicians and provide education and arrange social services.
Quality Oncology, of McLean, Va., has an urban disease management program targeting Broward County, Fla., beneficiaries who have cancer. The vendor matches the plan of care written by the patient's own oncologist with its guidelines based on the type, location, and stage of the patient's cancer. The program's medical director contacts the patient's oncologist to discuss any differences between the care plan and the guidelines, and a care manager provides patient education and counseling, care coordination, and arrangement of services.
QMED, of Laurence Harbor, N.J., is working on an urban disease management program targeting beneficiaries in Northern California with coronary artery disease. The commercial vendor combines data from a cardiac monitoring device with its own database to assist physicians in assessing the patient's condition and formulating treatment recommendations.
Washington University, in St. Louis, and StatusOne Health, of Hopkinton, Mass., have combined to bring case management to St. Louis beneficiaries with various chronic conditions. The urban program gives patients health and self-care education, and helps them learn to set personal health goals.
Testing quality-cost axiom
At the moment, the long-range financial implications of the demonstration projects on any Medicare payment mechanisms aren't clear. "Obviously, we want to bring costs down. That's part of the goal here," one CMS official comments, adding: "If you've been following what's going on in Congress, you know that Medicare funding is still a big issue, and the new administration wants to put in a prescription-drug benefit. So, anywhere you can control costs and hopefully improve care has to be a plus."
Health care industry representatives agree. "It's too soon to tell," says Richard Coorsh, spokesman for the Federation of American Hospitals. The federation hopes the efforts will lead to better funding for hospitals — particularly rural hospitals that have been struggling to meet the health needs of the elderly.
The Health Insurance Association of America hopes the projects bring to light good models for controlling costs and improving quality in Medicare. But HIAA spokesman Joe Luchok, also says it's too soon to tell what might be learned from it all. "We think it's good for CMS to explore options for treating Medicare patients. We may find that some of them work very well, others not so well. That's what demonstration projects are all about."
Mohit Ghose, media relations manager for the American Association of Health Plans, likewise concludes it will take time to learn which of the programs offer any value as models. "I don't think we know enough about it yet. But no one is opposed to improving the system."
What's the thinking on Capitol Hill? One veteran observer notes that Medicare is likely to come to the forefront again among health care issues, once Congress has a chance to move beyond immediate issues arising from the Sept. 11 attacks on the U.S., and then beyond patients' rights. "I think everybody is kind of tired of patients' rights, except for a few people," he says. "It's kind of the Mideast of health care issues — you think you've got a settlement, and then something happens again, and you start over."
Certainly, he agrees, payment issues will come up, and the demonstration projects could point the way to solving some difficulties.
"I think everyone," he says, "is looking for that magic bullet."
---
Our most popular topics on Managedcaremag.com
---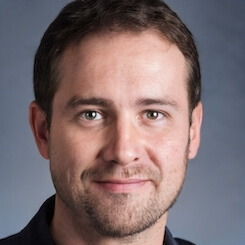 Paul Lendner ist ein praktizierender Experte im Bereich Gesundheit, Medizin und Fitness. Er schreibt bereits seit über 5 Jahren für das Managed Care Mag. Mit seinen Artikeln, die einen einzigartigen Expertenstatus nachweisen, liefert er unseren Lesern nicht nur Mehrwert, sondern auch Hilfestellung bei ihren Problemen.