To supplement our coverage of the business of medicine, Managed Care publishes scientific peer-reviewed studies relating to the cost and effectiveness of programs, products, and procedures in health care financing and delivery.
When Managed Care published its inaugural issue in 1992, we made a commitment to our readers to help them understand what was then a somewhat mysterious system that was transforming not only the business end of medicine but also, in many cases, its clinical practice.
We have since published more than 100 feature articles plus thousands of graphs, news, columns, editorials and op-ed pieces, all intended to keep readers abreast of developments and trends, and to keep them informed of continually changing circumstances. Many of these articles have focused on how payment systems and government regulations affect the delivery of care. To stay on the cutting edge, we assign many of these articles to experienced health care journalists. Others are traditional academic articles, which undergo a strict process of peer review. These typically, although not exclusively, involve a single disease or disease state. They evaluate the cost effectiveness of devices, drugs, and other therapies, because this is an area in which most of our readers take a keen interest. Others discuss relative performance under various types of managed care organizations. Still others evaluate or propose new management processes or criteria for establishing coverage policies and procedures.
To that end, the editors are interested in reviewing manuscripts that report on original research on a range of topics that include processes, procedures, or programs; treatments; outcomes; disease management; pharmacy and medical management; cost-effectiveness; and policy implications.
We are extremely proud of our Editorial Advisory Board, whose members are at the top of their respective fields.
Managed Care's Editorial Advisory Board
Alan G. Adler, MD


Senior Medical Director
Independence Blue Cross
Philadelphia, Pa.

Partha S. Anbil


Executive Adviser
Global Health & Life Sciences
Strategy&
New York, N.Y.

Jan Berger, MD, MJ
President
Health Intelligence Partners
Chicago, Ill.

Thomas Bodenheimer, MD
Family and Community Medicine
University of California–San Francisco
San Francisco, Calif.

Peter Boland, PhD
President, Boland Healthcare
Berkeley, Calif.

J. Lyle Bootman, PhD
Dean
College of Pharmacy
University of Arizona
Tucson, Ariz.

Larry S. Boress, MPA
President & CEO
Midwest Business Group on Health
Chicago, Ill.

H. Eric Cannon, PharmD
Chief of Pharmacy
SelectHealth/Intermountain Healthcare
Salt Lake City, Utah

Georganne Chapin, MPhil, JD
President & CEO
Hudson Health Plan
Tarrytown, N.Y.

Vivian H. Coates, MBA
Vice President
Information Services and Health
Technology Assessment
ECRI Institute
Plymouth Meeting, Pa.

Helen Darling
Strategic Adviser
Former President and CEO
National Business Group on Health
Washington, D.C.

Gary Scott Davis, JD
Partner, Health Law Department
McDermott, Will & Emery LLP
Miami, Fla.

D.S. (Pete) Fullerton, PhD, RPh
Strategic Pharmacy Innovations
Seattle, Wash.

Archelle Georgiou, MD
Founder
Georgiou Consulting
Minneapolis, Minn.

Jeff Goldsmith, PhD
President, Health Futures Inc.
Charlottesville, Va.

Alice G. Gosfield, Esq.
Principal, Gosfield & Associates, P.C.
Philadelphia, Pa.

Michael T. Halpern, MD, PhD
Associate Professor of Public Health
College of Public Health
University of Arizona
Tucson, Ariz.

Jan Hirsch, PhD
Associate Professor of Clinical
Pharmacy, Scaggs School of Pharmacy
and Pharmaceutical Sciences
University of California–San Diego
San Diego, Calif.

George J. Isham, MD
Senior Adviser
HealthPartners
Minneapolis, Minn.

Lucy Johns, MPH
Independent Consultant
Health Care Planning and Policy
San Francisco, Calif.

Robert C. Johnson, MS
President, R.C. Johnson & Associates
Former President, American
Pharmaceutical Association
Scottsdale, Ariz.

Thomas Kaye, RPh, MBA
Pharmacy Consultant
Louisville, Ky.

Randall Krakauer, MD, FACP, FACR
Vice President, National Medical Director, Medical Strategy
Aetna
Princeton, N.J.

Peter Kongstvedt, MD, FACP


President
P.R. Kongstvedt Co.
McLean, Va.

Thomas H. Lee, MD, SM


Chief Medical Officer
Press Ganey Associates
Wakefield, Mass.

Ateev Mehrotra, MD, MPH
Associate Professor of Medicine and Health Care Policy
Department of Health Care Policy
Harvard Medical School
Boston, Mass.

Michael L. Millenson
President
Health Quality Advisors LLC
Highland Park, Ill.

Thomas Morrow, MD
Chief Medical Officer
Next IT
Spokane, Wash.

Sam Nussbaum, MD
Executive Vice President
and Chief Medical Officer
WellPoint
Indianapolis, Ind.

Matt Nye, PharmD
Vice President
Pharmacy Care Support Services
Kaiser Permanente
Downey, Calif.

Burton I. Orland, BS, RPh
President
BioCare Consultants
Westport, Conn.

Steven R. Peskin, MD, MBA, FACP
Associate Clinical Professor of Medicine
University of Medicine and
Dentistry of New Jersey —
Robert Wood Johnson Medical School

Uwe E. Reinhardt, PhD
James Madison Professor of Political Economy
Princeton University
Princeton, N.J.

Emad Rizk, MD
President
McKesson Health Solutions
Newton, Mass.

John Roglieri, MD, MBA
Medical Director
New York Life Insurance Co.
New York, N.Y.

Tim Sawyers, BPharm, MBA, PAHM
Director of Account Management
Magellan Rx Management
Nashville, Tenn.

James M. Schibanoff, MD
Editor-in-Chief, Milliman Care Guidelines
Milliman USA
San Diego, Calif.

Stephen W. Schondelmeyer,
PharmD, PhD
Professor & Director, PRIME Institute
University of Minnesota College
of Pharmacy
Minneapolis, Minn.

Jaan Sidorov, MD, MHSA
Chief Medical Officer
medSolis
Frisco, Texas

Thomas D. Snook, FSA, MAAA
Principal & Consulting Actuary
Milliman Inc.
Phoenix, Ariz.

Richard G. Stefanacci, DO, MGH, MBA, AGSF, CMD
Chief Medical Officer
The Access Group
Health Policy
University of the Sciences
Philadelphia, Pa.

F. Randy Vogenberg, PhD, RPh
Principal
Institute for Integrated Healthcare
Greenville, S.C.

Jonathan P. Weiner, DrPH
Professor and Director of the
Center for Population Health
Johns Hopkins University
Bloomberg School of Public Health
Baltimore, Md.
Instructions for Submission of Academic Papers
Managed Care welcomes original manuscripts for consideration of publication. To streamline the process, we ask authors to adhere to these guidelines:
In general, Managed Care accepts only manuscripts that have not been published elsewhere and are not under consideration for publication by other print or electronic media. Authors are required to disclose any direct or indirect conflict of interest, or appearance of conflict of interest. If Managed Care agrees to publish a submission, the author(s) agrees to transfer copyright to Managed Care. It is understood that articles written by U.S. government employees as part of their official duties are not copyrightable. Authors are required to include with their submissions written permission from publishers to reproduce or adapt previously published illustrations and tables. Please download the Managed Care conflict-of-interest form from the following link, and return the signed form to the editorial department with your article submission.
All references must be included in text within parentheses, using the first author's last name and the year of publication, e.g., (Smith 2002). Papers with numbered endnotes will be returned for resubmission if the editors determine that the subject is appropriate for publication and that it should he circulated for peer review.
At the end of the paper, include an alphabetical list of all citations mentioned in text, and format each reference in accordance with the American Medical Association Manual of Style (10th edition).
Please avoid setting numbered references and references using Microsoft Word's automatic footnoting/endnoting feature.
An electronic version of the manuscript should be sent via e-mail in Microsoft Word format to [email protected]
The disclosure statement should be mailed to
Frank Diamond, Managing Editor
Managed Care
780 Township Line Road
Yardley, PA 19067
E-mail can occasionally be unreliable. If you do not receive a personal confirmation of receipt of the MS within a few days, please contact Managing Editor Frank Diamond, ([email protected]) who will let you know whether we have received the submission.
Unless otherwise specified, manuscripts should conform to the "Uniform Requirements for Manuscripts Submitted to Biomedical Journals," developed by the International Committee of Medical Journal Editors. These requirements are published in the Journal of the American Medical Association (JAMA. 1997;277:927–934) and are posted on the AMA's web site at http://www.icmje.org/
Article content must be clearly related to managed care, but within that limitation, it may deal with processes, products, and other areas that relate to the financing and delivery of health care. Managed Care's readers consist largely of health plan clinical executives and administrators, such as chief medical officers, medical directors, and pharmacy directors, as well as health plan executives on the highest tier. Another important component consists of physician practice leaders and hospital pharmacists.
With your submission…
In the e-mail message, or in an attached cover letter, please include:
A statement affirming that this work is not under consideration by any other publication, and indicating that it has not been published elsewhere.
An unambiguous disclosure statement identifying any potential financial conflicts of interest (including but not limited to employment, study design, and interpretation), and acknowledging all sources of financial support. This should include the use of contracted medical writers.
A list of authors. Authorship is defined by the Uniform Requirements. For each author, include full name (given, middle initial, and surname), advanced degrees, pertinent affiliations, mailing addresses, telephone and fax numbers, and e-mail addresses.
Consent to transfer copyright to Managed Care upon publication.
Signatures of all authors.
Please review the Uniform Requirements before submitting work. Manuscripts should be no more than 4,200 words, including the abstract, but not including tables, figures, illustrations, and references. We may consider longer manuscripts, but our space is limited. We may ask that nonessential elements be removed to approach 4,200 words. The number and size of tables, figures, and illustrations should be considered. Those tables, figures, illustrations, and references should be prepared as specified in the Uniform Requirements; however, we may redraw some figures and illustrations. Each table and figure should be referred to in the text, but the information they convey should not duplicate the text. Only small tables should be included in the MS Word document. Large tables should be submitted on an Excel spreadsheet.
Graphic files such as tiff and jpeg files should not be embedded in the Word file. Please provide individual files for them. We use professional publishing software to prepare the journal pages.
Include an abstract of 250 or fewer words, summarizing the key points of the work under these headings: Purpose, Design, Methodology, Results, and Conclusion.
The text of the manuscript should be organized under the following headings: Introduction, Methods, Results, and Discussion. Abbreviations and acronyms should be spelled out on first reference. Generic drug names should be used when pharmaceutical products are identified unless brand names are important, for example, Diovan HCT (valsartan/hydrochlorothiazide). Acknowledgments may be included after the body of the text. Authors are responsible for accuracy and completeness of references.
Regarding Our Review
Managed Care will first review the manuscript for appropriateness. Articles judged to have appropriate content will be sent to peer reviewers selected by the editors. Other submissions will be discharged promptly.
Manuscripts recommended by peer reviewers for publication will be edited and, if necessary, returned to the author for revisions. In some cases, referees will call for revisions and, if we agree, will ask for these changes to be made before deciding on final acceptance.
Managed Care reserves the right to edit text for clarity, style, and length. Final drafts will be sent to authors for review before publication. Published articles are the property of MediMedia USA and may not be reproduced without permission of the publisher.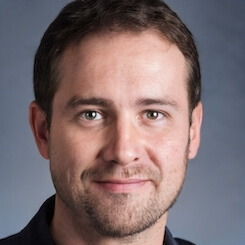 Paul Lendner ist ein praktizierender Experte im Bereich Gesundheit, Medizin und Fitness. Er schreibt bereits seit über 5 Jahren für das Managed Care Mag. Mit seinen Artikeln, die einen einzigartigen Expertenstatus nachweisen, liefert er unseren Lesern nicht nur Mehrwert, sondern auch Hilfestellung bei ihren Problemen.