Preauthorization procedures for costly new imaging technologies aim to help doctors learn the rules to avoid denials
Medical directors take note: Radiology benefit managers are implementing new procedures to streamline the approval process and tackle the complex and diverse factors that encourage use of these expensive tests.
This means that they are trying to improve their relations with physicians, encouraging them to exercise more self-control over the number of services that they order. In the long run, that could certainly mean more appropriate utilization as well as increased cost-effectiveness.
Radiology management programs by companies like American Imaging Management, MedSolutions, and National Imaging Associates have been widespread for several years, implemented as a tactic to deal with the 18 percent to 20 percent annual growth in expenditures. "Ordering physicians are forced to go through bureaucratic and resource-intensive procedures that in the end usually confirm the doctor's original request," says Christopher Ullrich, MD, a neuroradiologist at Charlotte Radiology in Charlotte, N.C., and chairman of the American College of Radiology's managed care committee. Ullrich refers to physicians' complaints about several aspects of preauthorization.
Physicians are required to submit their imaging orders by telephone, by fax, or through Web portals. One of the doctors' most common complaints is that they cannot get through or they are not given a timely response. Ullrich cites a more important problem: "Health plans often single out certain categories of procedures, like positron emission tomography (PET), for 100 percent review. Initial requests are automatically routed for second and third level reviews" if the first review results in rejection.
Ullrich says that one of his local health plans reported that 70 percent of all requests are approved at the first stage, and the remainder go on to further review. Each subsequent level of review becomes more difficult and consumes more time because it requires more data about the patient's clinical status.
The actual approval rate for these services varies from health plan to health plan depending upon many factors, such as geographic variations in ordering practices, member demographics, and the objectives of the health plans in controlling utilization.
Ullrich says that there is a basic flaw in the whole idea of preauthorization. "It captures only the low-hanging fruit. Small primary-care practices are at a real disadvantage that discourages them from ordering even appropriate tests, while physicians or multispecialty groups with in-office imaging centers can learn how to work the system. They know what to say, and it's easier for them to gather the information that may be required in a second- or third-level review."
Next generation procedures
"First-generation preauthorization was the bane of the relationship between physicians and benefit managers, and we're still working to overcome that legacy," says David Harrington, CEO of American Imaging Management.
The radiology management companies are moving toward more efficient approvals and the use of evidence-based medicine to change physician ordering patterns. The companies hope that letting physicians know what the rules are will lead to greater self-management.
AIM's system, which has been available on the Web since 2002, has two modules. The first allows physician offices to enter requests and receive approval online, using clinical guidelines and decision-support features to help doctors select tests. The second has information about the equipment and capabilities of each imaging center plus a cost profile of each center to encourage physicians to pick the highest quality and most economical providers for the patient.
MedSolutions and National Imaging Associates have developed or are developing similar capabilities. Gregg Allen, MD, chief medical officer of MedSolutions, described one feature that greatly streamlines approvals. "We track the tests that doctors order, their diagnoses, and our approval rate. If our approval rates are high, we set up a system to routinely approve those doctors' requests."
Both companies say that their online systems have been well received by physicians and that 30 to 40 percent of their requests are now online.
Curt Thorne, MedSolutions's CEO, explains that several things usually happen when a management program is introduced. "RVUs [relative value units, which measure complexity] commonly go up for a period of time as we work with physicians to get them to select the most appropriate tests; then they come back down, and the average charge per test goes down as tests are moved from hospital outpatient settings to imaging centers."
Harrington says that at the outset, management programs are able to achieve a 10 percent to 20 percent reduction in actual expenditures. A mature program can hold yearly cost increases to between 5 percent and 7 percent.
Allen says the savings that preauthorization programs generate can be attributed to several factors. "There is a sentinel effect, and we see it in every market we're in: Some physicians recognize that there is a hassle and they don't want to go through that, so they cut back on their orders." He adds that there is another aspect to this. "When a program has been in place for a while and when you are transparent with your criteria, physicians stop ordering tests they know will not meet the criteria.
"In addition, prior authorization interrupts duplicative studies and focuses on getting the patient the best test first." Allen describes a situation in which a primary care physician requests a computed tomography (CT) scan of the brain for a headache patient when MRI is more appropriate.
"Another type of duplication occurs when a doctor does not know what tests have already been done."
Finally, "There are requests that do not meet criteria for the management of a certain condition, and these tests should not be approved." Examples are requests for MRIs on patients with low back pain from overexertion when all other indicators are negative.
Health plans have bought into radiology benefit programs in a big way. American Imaging Management says that it manages benefits for 20 million members in various health plans, and National Imaging Associates reports that it managed over 17 million at the end of 2006.
Their expertise and their revenue model make these companies targets for takeovers. Magellan Health Services acquired NIA in January 2006 for $121 million, and this August, WellPoint acquired AIM for a reported $300 million. WellPoint indicated that it bought AIM because of its new Internet-based authorization system.
Magellan's goal was a little different. Before the acquisition, NIA's contracts with health plans were for administrative services only. In this mode, its annualized 2006 revenue was approximately $45 million. In 2007 it began to sign risk and other types of contracts with health plans. One of its risk contracts with Cigna is on a unit-cost basis. In this model, NIA manages utilization and the provider network and assumes financial risk only for the rates it pays to free-standing radiology centers in its network. The company's other contract with Cigna is a fully capitated, per-member-per-month arrangement covering all advanced imaging expenses. NIA has reported that its contracts with Cigna will cover 4 million lives and that it expects about $170 million in yearly revenue.
Underlying causes
While preauthorization programs are able to hold down the cost of high-tech imaging, many forces still foster growth: New technology, patient demands, and defensive medicine are among them. Allen says that "Many technologies are beneficial, should be used, and appropriately increase costs."
On the other hand, Thomas Dehn, MD, executive vice president and chief medical officer of National Imaging Associates, says that "PET is a technology in search of a disease," referring to its spread as a diagnostic tool. He says that the capacity of the existing PET scanners is four times demand.
"Technology is moving faster than the evidence base on the best use of tests," Allen says. For example, there are incomplete data on the efficacy of 64-slice CT scans for coronary artery disease versus a standard thallium stress test. And "Imaging technology is moving faster than the average clinician's ability to understand its usefulness," says Allen. "A doctor may have a basic understanding of a test and decide to order it."
Allen also says physician behavior is a problem. "Imaging is beginning to take the place of a thorough history and physical. It leads to inappropriate imaging because the patient's pretest probability of disease is not being assessed, so tests are ordered without a clear indication of their need."
Attacking self-referral
MedPAC, the American College of Radiology, and other organizations have identified the economic incentive of self-referral as encouraging inappropriate utilization. Allen says that self-referral for high-tech imaging ranges from 15 percent to 30 percent. It varies by type of service, with self-referral for nuclear studies in cardiology at 70 percent or higher.
Self-referral opportunities and the lack of explicit clinical guidelines lead to another form of inappropriate utilization. "There's been an increase in inappropriate surveillance or follow-up exams," says Dehn. "For example, doctors may order tumor CTs or echocardiograms and thallium stress tests when there has been no change in the patient's clinical status, or contrary to recognized clinical guidelines."
Harrington and Allen say that the systems they are introducing to replace telephone authorization reflect a new approach that is consistent with the trend of using evidence-based medicine to improve provider performance.
Another aspect of AIM's self-management push is to make physicians more aware of the cost of care by displaying a cost profile on each imaging center, which the physician sees when choosing a provider.
"There is wide variation in the quality of reports, and this affects the direction and cost of downstream care, says Greg Allen MD, the chief medical officer of MedSolutions. Allen says that given the rapid expansion of imaging technology and a lag in evidence about the use of that technology, there will be a continuing need for preauthorization.
And more rigorous preauthorization is not the only way of attacking the problem. MedSolutions, he says, will soon introduce a product that will improve the accuracy and detail of imaging interpretations. "There is wide variation in the quality of reports and this affects the direction and cost of downstream care. We think there is an opportunity to improve care and decrease inappropriate costs through better reports."
Tom Reinke covers developments involving health care providers.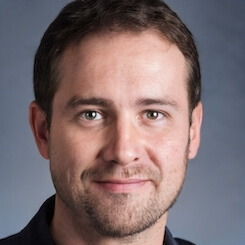 Paul Lendner ist ein praktizierender Experte im Bereich Gesundheit, Medizin und Fitness. Er schreibt bereits seit über 5 Jahren für das Managed Care Mag. Mit seinen Artikeln, die einen einzigartigen Expertenstatus nachweisen, liefert er unseren Lesern nicht nur Mehrwert, sondern auch Hilfestellung bei ihren Problemen.