Aetna incorporates a program developed at the University of Pennsylvania to deliver services where members live
Will an insurance company pay to help an elderly member with multiple chronic conditions reach his goal of attending his grandson's wedding or spending time at a woodworking bench in his garage? Under a care coordination program being tested by Aetna and the University of Pennsylvania, it just might.
The project, which is based on two decades of research, combines case management and home care. Advanced practice nurses (APNs) help high-risk elderly people make the transition from acute-care episodes such as hospital stays back to living at home, motivating them in part by creating step-by-step plans to meet goals such as resuming their previous activities. The care plans are meant to address all of the illnesses and issues the patient is dealing with, not just what landed him in the hospital. The nurses, for example, work with patients and their physicians to streamline medication regimens.
The approach has been proven to reduce hospital readmissions and the overall cost of care. The project under way now is testing whether the results of the clinical trials can be replicated when working with Medicare, HMOs, and insurer-run case management programs. Funded by grants from the Commonwealth Fund and the Jacob and Valeria Langeloth Foundation, both based in New York, the project is designed to prove it can be done — and develop tools and procedures that will enable any health plan to implement the program.
The effort is part of a growing culture of innovation in health care and a focus on improving quality while reducing costs — an environment in which health plans can play an important role, says Michael L. Cowan, MD, chief medical officer for health services at BearingPoint, a consulting company. "The fundamental idea of hospitals and clinics and where care is given has changed very radically. Clinicians in the past took responsibility for patients when they were in treatment facilities. Now we realize that we can extend care out of hospitals, and that's one of the reasons hospital stays have been decreasing. This is a very exciting time. We are on the cusp of this, and we just need to figure out the business issues."
"Global impact"
Randall Krakauer, MD, national medical director for retiree markets at Aetna, says, "We intend to have a global impact. What we are looking to do is change the way health care is delivered. We are trying to create a clear and convincing demonstration that this form of care management is helpful, necessary, and produces results."
Mary D. Naylor, PhD, RN, the Marian S. Ware professor of gerontology at the University of Pennsylvania School of Nursing, and her multidisciplinary research team, have been refining this model for years through a series of clinical trials funded by the National Institute for Nursing Research at the National Institutes of Health. The most recent study, published in 2004 in the Journal of the American Geriatrics Society, followed 239 heart failure patients, with 118 of them receiving three months of care coordination services after their discharge from the hospital. A year later, elderly patients who had worked with a project nurse had about 35 percent fewer readmissions to the hospital and had mean health care costs that were $4,845 less — $7,636 compared with $12,481 — than peers who did not receive the services, after the costs of the program were factored in.
Before that study was published, Naylor in 2003 approached the Commonwealth Fund with her data, asking it to test again the efficacy of the care coordination model. This time, Aetna wanted to participate as well.
Mary Jane Koren, MD, senior program officer at the Commonwealth Fund, reviewed the new proposal. "I read it, and I realized that Mary was going to reprove what she had been proving for the last 18 years. But I already believed it. I accepted the evidence that she had amassed with all of her other projects.
"What I was more interested in was, can she make this work in the real world with Aetna?"
Documentation
Naylor rewrote the proposal to emphasize the study of how Aetna could implement a research-based innovation. The goal was to document the challenges Aetna had to overcome and to create a blueprint for other health plans to follow. The Commonwealth Fund decided to fund the project and awarded Naylor two grants that totaled almost $500,000.
"It was important to us to ensure that the materials that Mary developed for this real-world application could then be given to UnitedHealthcare or Kaiser Permanente or whomever decided to adapt it for themselves," Koren says. "If Aetna had paid for this to happen, then the materials that were produced would no longer be in the public domain."
The project is guided by an advisory board that includes insurers, health systems, and employers. "A major contribution of this project will be to give other insurers, health providers, and purchasers of services the same capacity to understand what it would take if they were also to try to integrate this model into their organizations," Naylor says.
The first steps were to create a training program for nurses and a clinical information system that could be used to collect, record, and organize patient information as well as give nurses access to evidence-based medicine protocols. Naylor and her team completed the Web-based applications in July. "This was important so that the nurses would have the knowledge, skills, and resources necessary to deliver transitional services," Naylor says. Much of the information provided in the training program is not typically part of a nurse's education, even at the master's level, she adds.
Naylor also designed a study to evaluate the program's integration into Aetna, where strong buy-in from leadership has played a major role in keeping the project on track, Naylor and the Commonwealth Fund's Koren say.
In 2003, the insurer was creating its geriatric case management service when Krakauer realized Naylor's home-based approach offered a way to overcome some limitations of its telephonic system.
"These nurses make sure that the transition from hospital to outpatient is successful and that all of the factors necessary to take care of the problem and prevent it from recurring are in place," Krakauer says. "This was what we needed to close some of the gaps in our own process. We have put together a case management system that produces great results, but we can only have an impact based on what we can do by telephone, and this program significantly extends our capability to impact people in the home."
Integrating the programs presented some challenges, however. The first challenge was legal. "As a health plan, we can contract for health care, but we can't deliver it," Krakauer says. In order to offer the program, Aetna contracted with Penn Home Care and Hospice Services, which now employs the nurses, Naylor explains.
Aetna also had to decide which patients its case managers would refer to the home-based program, Krakauer says. While the home-based program is designed for the highest-risk individuals, Aetna opted to look for barriers to good health care maintenance instead of defining candidates based solely on the severity of their medical condition. Multiple comorbidities that are not being managed successfully, inconsistent caregiver situations, dementia, and even the fact that someone does not have a telephone can make a member a good candidate for the home-based program, he explains.
"As a physician, I can tell you that the complexity of the psychosocial issues is incredible," he says. "Without any care management, these members would be in desperate situations. But their problems are actionable. The opportunity to help these people is enormous."
Over the next year, Aetna will enroll about 200 Medicare HMO members from its mid-Atlantic region in the pilot program. A comparison group with similar characteristics will also be studied. This phase of the project will focus on whether the advanced practice nurse transitional care model can improve quality and reduce costs as it is currently set up, Naylor says. "We will be looking at quality of care, satisfaction of the members, and satisfaction of the members' physicians, because this model is a partnership between the advanced practice nurses and physicians around managing high-risk populations."
Aetna has also launched the program in Chicago as a part of a Medicare Health Support project to test the effectiveness of case management in its fee-for-service population. Aetna will provide case management services to about 20,000 individuals with heart failure and/or complex diabetes in the Chicago area, Krakauer says. Naylor expects as many as 800 of them to receive care through the advance practice nurse model of home-based case management.
"We are excited about the opportunity to test this evidence-based care model in a different market," Naylor says.
"This is a unique time in health care," BearingPoint's Cowan says. The Medicare Modernization Act has the government trying to figure out how to pay for high quality health care, and a national agenda is being set for health care information systems and networks, he says.
The Aetna and University of Pennsylvania project is "emblematic and symptomatic of the new ways people are looking at how they can go about improving quality and reducing costs," Cowan adds. "Have we done enough of this sort of thing in American health care? No. But now we have more opportunities and more ability to succeed at both satisfying our fiduciary responsibilities as organizations and improving the quality of care we provide to patients."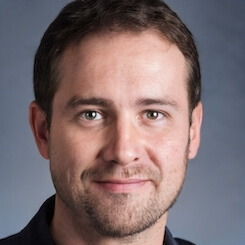 Paul Lendner ist ein praktizierender Experte im Bereich Gesundheit, Medizin und Fitness. Er schreibt bereits seit über 5 Jahren für das Managed Care Mag. Mit seinen Artikeln, die einen einzigartigen Expertenstatus nachweisen, liefert er unseren Lesern nicht nur Mehrwert, sondern auch Hilfestellung bei ihren Problemen.