Evithrom may minimize some of the antibody production associated with bovine proteins, but the possibility of human viral infection exists
Few of us stay awake at night thinking about our clotting system. This system consists of a number of proteins that interact in a complex manner to create an actual physical mesh to plug holes in our blood vessels in the event they are damaged. The system consists of a number of inactive proteins awaiting a call to action, much like our National Guard. Once called to action, the system can rapidly stem the flow of blood.
One of the most important proteins in this system is thrombin, which is also called activated Factor II. Thrombin is produced in the body when prothrombin is cleaved in the liver. When there is a deficiency of vitamin K, prothrombin levels are also diminished. Warfarin, a naturally occurring anticoagulant that is widely used to prevent strokes in people prone to clotting, also causes a diminished prothrombin state (see "Thrombin's Role in Clotting").
Human-derived thrombin
Evithrom, a human thrombin developed by Omrix Biopharmaceuticals, was recently approved by the Food and Drug Administration.
Evithrom was approved for use as an aid to hemostasis whenever oozing blood and minor bleeding from capillaries and small venules is accessible and control of bleeding by standard surgical techniques is ineffective or impractical.
This product is intended to provide an alternative to bovine-derived products that carry a risk for immunogenic response and associated complications such as severe bleeding, thrombosis, and anaphylactic shock.
Evithrom is applied to the surface of bleeding tissue. It may also be used with an absorbable gelatin sponge. Obviously, Evithrom must not be injected or infused into blood vessels.That could be fatal.
Evithrom, derived from carefully screened and tested U.S. donors, is the first human thrombin approved in more than half a century and is the only human thrombin licensed in the United States.
Each donated plasma unit must test negative for hepatitis B surface antigen (HBsAg), human immunodeficiency virus-1 (HIV-1) and HIV-2, and hepatitis C antibody (HCV Ab). Units must also undergo nucleic acid testing (NAT) for hepatitis C virus (HCV) and HIV-1. The manufacturer uses FDA-licensed tests. The tests on the indivdual units are conducted again, but on the pooled plasma.
One interesting observation about this product is that screening for parvovirus B 19 is also performed. The product is allowed to contain 10,000 copies/ml. The manufacturers also note that parvovirus, as well as another human pathogen, hepatitis A, are particularly difficult to remove or inactivate. The FDA is requiring that the manufacturer report monthly any infectious disease transmission possibly associated with Evithrom.
Comparison tests
Evithrom was compared with bovine thrombin in a phase 3 prospective randomized, controlled, double-blinded study of 305 subjects at 22 centers in the United States. These patients were undergoing elective cardiovascular, spinal, or general surgical procedures. Treatment with Evithrom was as successful as treatment with bovine thrombin in achieving the primary efficacy endpoint: hemostasis within 10 minutes of product application. The secondary efficacy endpoint of hemostasis within six and three minutes of application was also determined.
One potential advantage of Evithrom over bovine-derived thrombin is that it may result in less immunogenicity since it is a human product. The research protocol, however, did not specify any comparative analysis for immunogenicity data, only descriptive statistics.
In the study, 3.3 percent of subjects treated with Evithrom developed antibodies to four different antigens (bovine thrombin, bovine Factor V/Va, human thrombin, and human Factor V/Va) compared with 12.7 percent of those treated with bovine thrombin. None of the patients treated with Evithrom developed antibodies to human thrombin or to human Factor V/Va. Since this product is not likely to be used repeatedly, this finding has questionable clinical meaning.
Managed care implications
The distributor refused to release price information as its policy is to discuss price only with those with an "account number." As with most hospital-administered products, payment for this product is most likely to be included in the global billing of either the surgical suite or the per-diem fees. Thus, managed care organizations are insulated from the direct cost of this product.
But hospital formulary committees will be forced to look at this product and compare it to bovine-derived thrombin. The jury is still out on whether this new product is an improvement over bovine-derived thrombin. On one hand, Evithrom eliminates some of the antibody production associated with bovine proteins, but opens up the small, but not impossible introduction of human viral infections. Now that the thrombin market has competition, the relative value of each product will certainly come into play.
Of great interest to the readers of this column is a thrombin product that could be nearing approval. In December 2006, ZymoGenetics publicly announced the submission of a biologic license application for recombinant thrombin. There are currently no FDA approved recombinant thrombin products in the United States. This protein would be "human" thrombin but would be created using recombinant technology and could result in the best of both worlds — less immunogenicity and less chance of contaminant human pathogens. Recombinant thrombin and other recombinant proteins will figure prominently in Tomorrow's Medicine!
Thrombin's role in clotting
Thrombin is a protein that converts fibrinogen, a soluble protein, into fibrin, a nonsoluble protein. These strands of fibrin form a nonsoluble mesh, similar to a bat of fiberglass insulation, which leads to a solid clot. Thrombin also has a role in creating more thrombin by way of a positive feedback cycle by activating factors V, VII, and XI that lead to more thrombin formation.
Thrombin also activates factor XIII, an enzyme that increases the stability of the fibrin clot by creating covalent bonds between lysine and glutamine residues in fibrin. Think of this as adding glue to the fiberglass insulation. Finally, thrombin promotes the activation of platelets, which also continue to solidify the clot.
There are few clinical uses of thrombin. Injecting it into the blood stream would cause widespread intravascular clotting almost as quickly as it was infused. But thrombin is of great use in the presence of widespread bleeding caused by trauma or surgery when the bleeding is coming from small capillaries and venules where control of bleeding by standard surgical techniques is ineffective or impractical. Think of a large mass of oozing tissue from trauma or surgery. Just adding topical thrombin to the tissue would activate the clotting mechanism and plug the blood vessels that are too small to tie off or cauterize. This is especially important when dealing with surgery in the brain or heart, where electrocautery might damage very important tissue.
Thomas Morrow, MD, is the immediate past president of the National Association of Managed Care Physicians. He has 23 years of managed care experience at the payer or health plan level.
The author is a director in the value-based health department at Genentech Inc. During the last three years, before taking the Genentech position, he received honoraria or other financial benefits from: Amgen, Amylin Pharmaceuticals, AstraZeneca, Biogen Idec, Centocor, Galderma, GlaxoSmithKline, Johnson & Johnson, Merck, Novartis, Novo Nordisk, Pfizer, Procter & Gamble, Q-Med, Sanofi-Aventis, Teva Pharmaceuticals Industries, UCB, and Wyeth. The views expressed in Tomorrow's Medicine are the author's alone.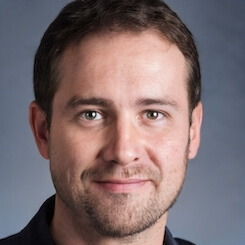 Paul Lendner ist ein praktizierender Experte im Bereich Gesundheit, Medizin und Fitness. Er schreibt bereits seit über 5 Jahren für das Managed Care Mag. Mit seinen Artikeln, die einen einzigartigen Expertenstatus nachweisen, liefert er unseren Lesern nicht nur Mehrwert, sondern auch Hilfestellung bei ihren Problemen.