The less common form of hemophilia — acquired hemophilia — can now be treated with recombinant activated factor VII
Hemophilia is typically thought of as an inherited bleeding disorder. Both common types of hemophilia — A (factor VIII deficiency) and B (factor IX deficiency) — are passed to males via a defective X chromosome from mothers who are usually unaffected carriers. Only rarely does a female develop these conditions as it would require the inheritance of two defective X chromosomes.
Interestingly, the Talmud, a second century A.D. rabbinical text, implied the inherited nature of this bleeding disorder. This writing waived the traditional male circumcision for a male baby if two brothers had already died of bleeding from the procedure.
The word hemophilia was first used in a description of a bleeding disorder at the University of Zurich in 1828. A few decades later, hemophilia became known as the "royal disease" after Queen Victoria of England passed the responsible X chromosome through her daughters to several royal families in the mid 19th century. It was not until the 1940s that the coagulation cascade was described in sufficient detail to label the deficiencies. Factor VIII and factor IX were discovered.
But there is also a much less common form, called simply "acquired hemophilia." It has a reported incidence in the general population of about 0.2 to 1.0 per million per year. Acquired hemophilia usually occurs because of the development of autoantibodies to factor VIII, although rare reports of inhibitors to other coagulation factors, including factors V and IX, also have been reported.
This form of hemophilia initially manifests itself as a sudden onset of purpura (bleeding into the skin) and/or life-threatening internal hemorrhage such as retroperitoneal bleeding, hematuria, GI bleeding, and postpartum bleeding, as opposed to the predominant joint and muscle bleeding that is characteristic of the inherited forms. The reason for this pattern of bleeding is not known. What is known is that platelet function remains normal. Mortality has been reported to be 16 percent to 22 percent depending upon age, inhibitor titer levels, and response to treatment. Death is commonly from infection; the secondary cause of death is thought to be chronic therapeutic immunosuppression.
Recombinant activated factor VII
Recently the FDA approved recombinant activated factor VII, called NovoSeven Coagulation Factor for the treatment of this rare disorder. This is the first recombinant therapy approved for this indication. NovoSeven, manufactured by Novo Nordisk, is a vitamin K-dependent glycoprotein consisting of 406 amino acid residues. NovoSeven promotes hemostasis by activating the extrinsic pathway of the coagulation cascade, helping to resolve the acute bleeding. After infusion, factor VII combines with tissue factor to activate coagulation factors X and IX. The activated factors convert prothrombin to thrombin, which in turn leads to the formation of a hemostatic plug by converting fibrinogen to fibrin. This effectively bypasses the factor VIII dysfunction.
NovoSeven is manufactured using recombinant technology. The human factor VII gene is transferred to baby hamster kidney cells which then express the protein. No human serum or other human derived proteins are used in the production or formulation of NovoSeven.
NovoSeven is a sterile, white, lyophilized powder that must be reconstituted prior to use. It can be used as a bolus or infusion, depending on the clinical setting and need.
The FDA approval rested on limited data, since the bleeding is episodic and there is a low incidence of this disorder. The data came from a compassionate-use program conducted by Novo Nordisk and the Hemophilia and Thrombosis Research Society registry.
Underlying cause
In about half of acquired hemophilia patients there is an associated underlying medication use, disease, or condition. These include malignancy, other autoimmune disorder such as rheumatoid arthritis, systemic lupus erythematosus, Sjögren's syndrome, inflammatory bowel disease, graft-versus-host disease, or pregnancy. Many drugs are implicated in the development of acquired hemophilia. They include antibiotics, such as penicillin, sulphonamides and ciprofloxacin; immune-modifying medications such as fludarabine and interferon; the antiplatelet drug clopidogrel; psychotropic medications such as phenytoin, zuclopenthixol, and flupentixol, and other medications, including methypdopa. The remaining cases have no obvious associated condition.
Acquired hemophilia affects both sexes and is diagnosed by the discovery of a prolonged partial thromboplastin time, low levels of serum factor VIII, and the presence of an inhibitor to factor VIII in the plasma. The inhibitors are usually polyclonal IgG antibodies, and sometimes IgM or IgA inhibitors. The antibodies inhibit factor VIII activity by interfering with a number of actions, including thrombin cleavage, von Willebrand factor interaction, and/or phospholipid binding. Oddly, because of the complex kinetics of the inhibitors, even in the presence of high levels of antibodies to factor VIII there is still some measurable factor VIII residual activity. In addition, this complex kinetic activity makes it difficult to saturate the inhibitors by adding exogenous factor VIII; thus supplementation therapy with factor VIII, although used, is often unsuccessful.
Acquired hemophilia rarely occurs in children and young adults (with the exception of cases associated with pregnancy). One United Kingdom study involving 240 cases over a decade (1985-1996) demonstrated that 90 percent of cases occurred in people age 50 or older. Another survey-driven pooled study in the United States reported a median age of 64, with a range of 8-93.
Treatment has traditionally involved plasmaphoresis to reduce the antibodies or drugs. The most common therapies involve replacement of factor VIII, activated prothrombin complex concentrate, corticosteroids, and immunosuppressants such as cyclophosphamide. In addition, off-label use of CD20+ B cell depleting antibodies has been reported in recent literature. Occasionally (5 percent-30 percent), spontaneous resolution can occur.
Efficacy
Overall efficacy of NovoSeven (effective and partially effective) was 78 percent. First-line efficacy was calculated at 86 percent with a reduction in efficacy to 70 percent when used as a salvage therapy. Recommended dosage ranges for the treatment of patients with acquired hemophilia is 70-90mcg/kg, repeated every 2 to 3 hours until bleeding ceases.
Given that NovoSeven promotes coagulation, adverse events were, as expected, thrombotic events. But the overall risk of thrombosis is considered to be low. Other adverse reactions include pyrexia, hemorrhage, injection site reaction, arthralgia, headache, hyper- and hypotension, nausea, vomiting, pain, edema and rash.
This new approval again demonstrates the scope and breadth of the biotechnology revolution, especially for rare disorders, again giving hope to others who look toward the medicines of tomorrow.
Thomas Morrow, MD, is the immediate past president of the National Association of Managed Care Physicians. He has 21 years of managed care experience at the payer or health plan level.
Dr. Morrow is employed by Genentech Inc. as a director in the value-based health department. During the last three years, before taking the Genentech position, he received honoraria or other financial benefits from: Amgen, Amylin Pharmaceuticals, AstraZeneca, Biogen Idec, Centocor, Galderma, GlaxoSmithKline, Johnson & Johnson, Merck, Novartis, Novo Nordisk, Pfizer, Procter & Gamble, Q-Med, Sanofi-Aventis, Teva Pharmaceuticals Industries, UCB, and Wyeth. The views expressed in Tomorrow's Medicine are Dr. Morrow's alone.
---
Our most popular topics on Managedcaremag.com
---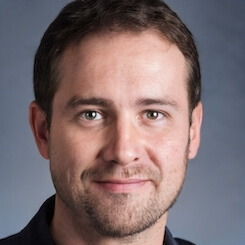 Paul Lendner ist ein praktizierender Experte im Bereich Gesundheit, Medizin und Fitness. Er schreibt bereits seit über 5 Jahren für das Managed Care Mag. Mit seinen Artikeln, die einen einzigartigen Expertenstatus nachweisen, liefert er unseren Lesern nicht nur Mehrwert, sondern auch Hilfestellung bei ihren Problemen.