Increased understanding of the pathophysiology of lupus has resulted in a promising therapy for this complex disorder
One of the most difficult-to-treat conditions is systemic lupus erythematosus (SLE), commonly called lupus by both professionals and laypeople. Because of this disease's complexity, there hasn't been a new drug approved for it for nearly 50 years. But researchers have determined that the B lymphocyte is one of the keys to this disease, and significant progress has been made in elucidating the pathways of SLE. The news is heartening for patients with the disease.
Lupus is an autoimmune disorder that affects many organ systems. Its hallmarks include the creation of autoantibodies, abnormal B lymphocyte function, and chronic inflammation leading to increased morbidity and mortality. Like most other autoimmune diseases, SLE predominately affects women. It is estimated that roughly one in a thousand people in the United States has SLE, with an additional 15,000 diagnosed each year.
Various organs can be affected simultaneously or sequentially. Manifestations include arthritis, pleuritis, nephritis, vasculitis, pleuritis, pericarditis, rash, anemia, thrombocytopenia, photosensitivity, and alopecia.
The goal of treatment is to control the inflammatory reaction and organ damage while minimizing the adverse effects of the treatments. The FDA specifically says in its publication Guidance for Industry on Systemic Lupus Erythematosus-Developing Medical Products for Treatment that "current treatments for SLE remain inadequate" and that "increased mortality remains a major concern."
Standard therapies include corticosteroids and nonsteroidal anti-inflammatory, immunosuppressant, and anti-malarial drugs. All are associated with a long list of adverse events.
One promising pathway is the control of the soluble B lymphocyte stimulator (BLyS) protein. BLyS, also known as BAFF, is a cytokine that is a central regulator of B cell homeostasis. When BLyS binds to the matching receptor present on transitional and mature B lymphocytes, it promotes survival and differentiation of naïve activated plasmacytoid and plasma cells, thus playing a central role in B cell homeostasis.
When BLyS is present in excessive levels, the number of autoreactive B cells increases. BLyS is also associated with increased inflammation and autoimmune diseases in animal models as well as in humans. In fact, human studies have demonstrated increased levels of BLyS in SLE, rheumatoid arthritis, and multiple sclerosis. Elevated BLyS titers have been shown to correlate with worsening in the disease activity of SLE and with increased anti-double-stranded DNA titers, a hallmark of SLE. Some experts feel that BLyS may be a significant biomarker for SLE.
All of these findings allowed scientists and clinicians to postulate that if BLyS could be blocked, SLE might be controlled. Early animal studies demonstrated that by binding BLyS with soluble BLyS receptors, lupus-prone mice had decreased disease progression and improved survival. This led Human Genome Science to develop an antibody to BLyS.
Largest SLE program
This antibody, belimumab, has now been studied in the largest SLE program in the world to date, enrolling over 2,200 patients in clinical trials that have been under way in at least some patients for over four years.
These studies led the Food and Drug Administration's advisory panel in November to recommend, 13-2, approval of the drug, which carries the brand name Benlysta.
Different demographics
The phase 3 studies were similar in trial design but differed greatly in the demographics of the enrolled patients. BLISS 52 (862 patients) was a 52-week trial conducted in Asia and Pacific countries, South America, and Eastern Europe. BLISS 76 (819 patients) was conducted primarily in North America and Europe. The subjects were randomized 1-1-1 to receive stable standard SLE therapy plus either placebo, 1 mg/kg belimumab, or 10 mg belimumab.
Since SLE can manifest itself in so many ways and the manifestations vary widely from one patient to the next, measuring the outcome of a prospective therapy is very difficult. One of the early challenges to designing a clinical trial was to create a meaningful outcome scale.
A previously unused combination of 24 lupus disease activity measures called the SELENA SLEDAI (the former for Safety of Estrogens in Lupus Erythematosus National Assessment; the latter for Systemic Lupus Erythematosus Disease Activity Index) scoring system was used for the clinical endpoints. HGS created the SELENA SLEDAI to weigh some manifestations higher than others in a 1-8 point scoring system. For example, the presence of a fever scores 1 and the presence of vasculitis scores 8. Also, most of the 24 manifestations can be scored as either present (using the vasculitis item, an 8) or absent (0). A score of 6 or more is considered active disease. Scores of 20 or more are rare and a decrease of 4 points or more is considered a clinically meaningful improvement.
SELENA SLEDAI does not assess worsening of an existing manifestation; other scoring systems, such as the BILAG (for British Isles Lupus Assessment Group) Classic Index and the physician's global assessment (PGA), do this. These three scales were combined mathematically into a master scale, the SLE Responder Index (SRI), which was the primary endpoint for the trial.
To give a real world example of the SELENA SLEDAI scoring system, a patient with pericarditis, rash, positive anti-dsDNA antibody titers and low serologic activity (each worth 2 points) would have a score of 8. Another patient with vasculitis (8 points), arthritis (4 points), mucosal ulcers (2), rash (2), and low serologic activity (2) would have a baseline score of 18.
The belimumab 10mg/kg groups in both BLIS 52 and BLIS 76 reached the primary endpoint of a statistically significant increase in the proportion of SRI responders compared with placebo. The improvement was also achieved without clinically relevant worsening of specific organ symptoms and signs or overall health status or need for rescue medications.
Different outcomes
The two different trials did have slightly different outcomes, with BLISS 52 demonstrating a greater improvement than BLISS 76, causing some to attribute the difference to the demographic makeup of each trial. This speculation was supported in a sub-analysis that revealed that black patients (N=148) had higher response rates in the placebo-plus-standard-therapy group than the belimumab-plus-standard-therapy groups. In both trials the durability of the response diminished gradually in those who responded.
Obviously further study is needed.
---
Our most popular topics on Managedcaremag.com
---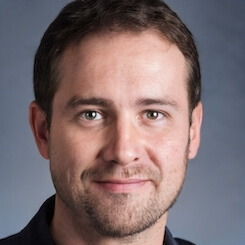 Paul Lendner ist ein praktizierender Experte im Bereich Gesundheit, Medizin und Fitness. Er schreibt bereits seit über 5 Jahren für das Managed Care Mag. Mit seinen Artikeln, die einen einzigartigen Expertenstatus nachweisen, liefert er unseren Lesern nicht nur Mehrwert, sondern auch Hilfestellung bei ihren Problemen.