The chief medical officer for the Blues says plans should act now and work to affect future trends
As chief medical officer and senior vice president for clinical affairs for the Blue Cross & Blue Shield Association, Allan M. Korn, MD, thinks a lot about how clinicians working for health plans can influence a patient's health — both in the short term and the long term. Two key areas he is working on today are patient safety and maintenance of certification for physicians, an evolving approach to including medical outcomes in a physician's bid to renew board certification. It may take a generation to fully implement, but it's moving in that direction, Korn says. Patient safety is a much more immediate problem. More than a decade after the Institute of Medicine report on medical errors, health plans should be doing everything they can to ensure that hospitals keep trying to address this, he says. "Our friends, neighbors, and family members are being harmed by medical errors, and we've had too much time and too little action." Korn oversees the Blue Cross & Blue Shield Association's Technology Evaluation Center and the National Council of Physician Executives, which is made up of physician executives from Blue Cross plans across the country. He also represents the association with governmental agencies, regulatory bodies and accrediting organizations. Certified by the American Board of Internal Medicine, Korn serves on the boards of Bridges to Excellence and participates in a variety of Institute of Medicine roundtables. He previously held the positions of vice president and chief medical officer at Blue Cross & Blue Shield of Illinois, senior vice president for medical affairs at Premier Health Alliance, as a consultant for William M. Mercer Inc., and vice president for medical affairs at Healthcare Compare/Affordable Healthcare Network. He was also an internist at St. Mary's Medical Center in Evansville, Ind., for 10 years. Korn received his bachelor's of science and medical degrees from Tufts University and completed his internship and internal medicine residency at Chicago Wesley Memorial Hospital and the Mayo Clinic. He spoke recently with MANAGED CARE Editor John Marcille.
MANAGED CARE: A recent article in Health Affairs reports that hospitals in North Carolina haven't made much progress in patient safety, even after years of trying after the publication of the Institute of Medicine's To Err Is Human.
ALLAN M. KORN, MD: Nationally, there's been no progress.
MC: What's going on?
KORN: The consensus is that about 250,000 people annually are losing their lives in hospitals for reasons unrelated to their causes for admission. About 100,000 deaths are due to central line infection, about 100,000 from medical errors, and about 50,000 from drug-drug interactions, though those occur outside of hospitals, too. So roughly a quarter of a million lives, and not much has changed in 10 years. People also tend to think that the killing started in 1999, but that's just when they wrote the report. How far back do you want to go?
MC: What has hindered progress?
KORN: That's the $64,000 question. I wish I could tell you why. Four or five years ago, the Blues collectively funded the 5 Million Lives campaign that Donald Berwick, MD, waged at the Institute for Healthcare Improvement. We believe that it was important and necessary to do, and our involvement resulted in the enrollment of an additional 1,500 hospitals. We found a lot of activity and a lot of participation, but improvements weren't sticky. Hospitals tend to go from science project to science project, which is unfortunate.
MC: What's the plan now?
KORN: We have switched gears. The Blues have been extremely engaged in this area for several years now, and we are rolling up our sleeves. We are working with Peter Pronovost, MD, a practicing anesthesiologist and critical care physician, and an international patient safety leader at Johns Hopkins University, to get our plans engaged at the state level to implement what Michigan successfully did with its Keystone Intensive Care Unit Project. The thing that intrigues us about that is that it is sticky. We've got an arrangement with the Society of Critical Care Medicine where they will send a SWAT team from hospitals that have implemented safe practices to those that have not. Several of the plans are providing scholarships to such programs to encourage hospitals to get moving. We are seeking solutions that result in better outcomes. We need outcome measures. We are passionate about this. We know from our data that very little has gotten better, and we're doing everything we can to provide stimulus for faster remediation. There's a lot we need to do.
MC: The Blues leadership is behind these efforts, too?
KORN: We were involved with a documentary called "Chasing Zero: Winning the War on Healthcare Harm," which was made by the medical research organization TMIT and which aired on the Discovery Channel. Our CEO, Scott Serota, has taken a clip from that film and is using it in a presentation that he will be giving to the trustees of Blue Cross & Blue Shield plans across the country. The message is that board members who know hospital trustees ought to at least be asking what they are doing to deal with safety. The status quo is not acceptable to anybody. It's deplorable. And we've got to move.
MC: This will also require a commitment from hospital leadership.
KORN: I admire the Joint Commission and what Mark Chassin, MD, is doing, and yet to focus all of those resources on hand hygiene? A hospital CEO has to say, "If anybody credible observes people in this institution not washing their hands when they are supposed to, their staff privileges are suspended for six weeks, no exceptions. Second time, you are out of here." You know how quick people would wash their hands? It's not happening. Why? I met a retired hospital CEO this summer; he is on the board of one of our plans. He described a situation where in the late '80s his hospital had a staph infection running through it. They had no idea what was causing it. It was a small community, a single hospital, so it was their neighbors who were being harmed. After looking for several days, they figured out that it was the lack of hand washing that caused it. He called everyone together in a room, and he said, "Anyone who does not wash his hands, every time, is simply out of here. I'm the only game in town, so you better do it." Within a week, it stopped. It was wonderful. It takes committed leadership. Health plans can't do that, but we have to do everything we can to encourage leaders in hospitals to do the necessary things. It isn't easy.
MC: What do local plans do if they are contracting with hospitals that have particularly egregious records in this area?
KORN: We are not going to get anywhere by pointing fingers and saying, you're good and you're bad. When you have 100 million insured people, you need everybody.
MC: Can you make a difference through contracting?
KORN: Yes, but that is market sensitive. We have one plan that has great relationships with its hospitals and has done a remarkable job. They have frozen core reimbursement and made a whole lot of money available for safety and quality initiatives that can demonstrate improvement in the outcomes of care, and the hospitals have said that's a good idea. That works in that market. If you have an academic medical center, you have a different set of issues. Where we can, we are looking to build meaningful incremental payment into things that can be measured in terms of higher quality care. What we are trying to do through contracting is drive the changes we know hospitals need to make.
MC: Fundamentally, you would say that we know enough to make a good size dent in this?
KORN: We do. We've tried many things along the way. Some things work, and some things don't. That is simply a lesson learned. Let's keep going. Hospitals, if you think of them as a business entity, are vertically organized. Every department reports up to its own chief, and that person has his own budget. Meanwhile, patients move horizontally through that system. One of the reasons it has been so difficult for hospitals to sustain any meaningful activity with respect to what the IOM told us 10 years ago is that they lack the talent within these buildings to organize and sustain horizontal events as time goes by.
MC: So new talent is required?
KORN: Charles R. Denham, MD, at the Texas Medical Institute of Technology has developed a two-year program to teach someone in an institution how to manage through organizational silos, initiate programs, and sustain them in ways that protect patients. That skill set does not generally exist in hospitals today. It's a curriculum designed for someone immediately below the C-suite, and it costs about $100,000 to enroll. In the end, the candidate sits down with the CFO of their institution before matriculating, and on terms that are agreed on before starting the course: The student has to save the hospital at least $100,000 over two years. If not, even if the candidate gets straight A's, he does not get his certificate. For improvement to be sustained, you have to change the definition of work. Today, most people get assignments that are in addition to their day jobs. They do it, and then they go back to their day jobs. What's wrong with that picture?
MC: Will the Blue Cross & Blue Shield Association support TMIT's program financially?
KORN: Individual Blue Cross & Blue Shield plans may consider such programs locally. At BCBSA, we are very supportive of the effort and safety is a high priority.
MC: You seem optimistic that even though things haven't worked in the past, we can change things for the better.
KORN: We simply can't let hospitalized patients come to harm. If what we did do didn't work, let's move on to the next thing. I am forever pushing to be innovative. I started here 13 years ago and was the only clinician in the building. Nobody had a clue as to why we were hiring a doctor. But, I can't tell you the number of conversations I've had with people who run our computers or do non-clinical jobs. They now ask, "How can we help make it safe?" That's very gratifying. So we are going to keep pushing the envelope and finding things that truly end up with meaningful improvements in patient health and patient outcomes.
MC: What would you encourage other health plans to do?
KORN: Be as supportive as they can of people in hospitals who have the courage to do the things that will save lives.
MC: Safety is a top priority, but another effort you are working on is to encourage physicians to participate in maintenance of certification programs with their boards. You are taking a longer-term view there?
KORN: Yes. Patient safety is front and center, and it can't wait, but maintenance of certification must play out in the fullness of its time. Physician specialty boards have been on a trajectory for almost 20 years to get to where they are today, and all of the boards are now participating in maintenance of certification. We have been involved in a dialog with the boards for years. We agreed a long time ago that there is a contribution health plans can make, particularly when it comes to physicians measuring the clinical outcomes of patient care and demonstrating that they are continually improving their processes of care.
MC: What is your role today?
KORN: We want to work with the boards to make the maintenance-of-certification process as robust as possible because we believe it will ultimately be the single vehicle for lifetime learning for everything a physician has to know. That is going to be a generational undertaking. The boards will deal with this each in their own way and in their own time frames.
MC: Why is being involved now important?
KORN: Boards are certifying physicians all over the country, and as they take steps to define what Part 4 of the maintenance-of-certification process, relating to assessment of practice performance, is going to look like, we would like to align our incentive programs with those things that the boards think are meaningful. It would be unfortunate if 10 years from now, the American Board of Whatever said, "These are the things that should be done for patients with disease X," and we were rewarding doctors for doing other things. If someone is going to be able to say, these are the things that are truly going to improve patient outcomes, what higher authority is there than a board? So we are prepared to align whatever additional compensation programs we have with those things that the boards ultimately say are going to make the greatest difference in patient outcomes. We are looking to the boards to help define the elements of patient care that are most meaningful, and we want those to drive our differential payment programs.
MC: Is that happening?
KORN: We have three specialty boards that have committed to initiate programs with three Blues plans: Highmark, Independence Blue Cross in Pennsylvania, and Blue Cross & Blue Shield of Texas to facilitate the process of certification. These will be proof of concept projects to build trust.
MC: But, again, you are optimistic?
KORN: I am forever optimistic. We've got all the data and the ability to differentially reimburse. They've got all the respect and credibility that's necessary. There ought to be a way to put that together.
MC: What challenges exist to moving in that direction?
KORN: America is served by several thousand critical care hospitals, and sometimes only one physician of a particular specialty is on staff. What do we do? Do we tell people they have to drive 70 or 300 miles to see someone? What do you do in states with any-willing-provider laws? We have to remember that we are trying to deliver the best care to the patient that we possibly can at any given time at a premium that is affordable. There are going to be plenty of bumps in the road.
MC: What about the position of individual physicians? How are they reacting?
KORN: I met with the trustees of the American Board of Medical Specialties, and I was very candid. I told them that I wanted them to tell me what constituted state-of-the-art care; we, the health plans, are not in the business of doing that. I think physicians are happy to take a wait-and-see attitude.
MC: Where does maintenance of certification fit into the credentialing process in local plans?
KORN: In most circumstances, we will note in our directories who is board certified and who is not. Some of our plans put an additional notation in directories that is very prominent. When you look at the bottom of the page, it doesn't say maintenance of certification, it says, "commitment to lifetime learning." Most people wouldn't know what board certification means, but they sure know what it means when their doctor is committed to lifetime learning.
MC: Have you collected any data that says physicians who go through the maintenance of certification process have better outcomes?
KORN: This is all pretty new, so we have no such data right now. I hope that we will soon.
MC: Would you encourage other health plans to start looking at this?
KORN: When we talk about our relationships with the boards, it is strictly a Blue effort, but America's Health Insurance Plans is supportive. By running pilot programs and gathering data over two or three years that demonstrate that this will work, we hope the boards will pick it up, develop a program, and then make it available to all payers. It then would become a negotiation between the board and that health plan. That would be the perfect outcome.
MC: Does a physician's need to maintain his or her license relate to the maintenance of certification process?
KORN: They are very different. In this country we have many doctors who will never be eligible for the maintenance-of-certification process. These are people who chose at the end of their training not to sit for a board, or people did sit and did not make it, or international graduates who don't qualify and who are not going to start a residency again. These are physicians over whom this process would have virtually no impact.
MC: We understand that maintenance of licensure programs may also eventually incorporate some of the things we have been talking about, such as outcomes reporting.
KORN: About nine or ten years ago, the CEOs of state licensing and registration entities voted that a demonstration of competence be a part of licensure retention. But unlike specialty boards, state licensing entities are politically created, with leaders that are often appointed, and they are therefore subjected to intense political lobbying and pressure. Although it has been 10 years since that vote occurred, to date no states have made that part of the relicensure agreement. We see this as a critical link in raising the bar, so I recently reaffirmed our commitment to support them in any way that we can. Do we support it? Absolutely. Would it have the same aspirational goals as maintenance of certification? Absolutely. But it is a vastly different pathway.
MC: How would health plans benefit if the maintenance-of-licensure process takes off?
KORN: Maintenance of licensure is appealing to us because we have 100 million members and people in every ZIP code in the country. In underserved communities, it is very hard for us to say you can't be credentialed because you are not following the maintenance-of-certification process. This is a big challenge for all of us.
MC: Would Blue Cross plans help physicians with maintenance of licensure programs in the same way they may help with the maintenance-of- certification process?
KORN: Sure. We are always looking for ways to make this huge resource we have — our data — more useful. We all know that claims data are good for some things and not good for others. But they count things that even a doctor can't count, such as readmission to another hospital. If you take the rich, clinical information that only a physician has and you add it to all of the information that we have, you can't imagine the number of aha! moments that occur. It's a wonderful opportunity to improve health care.
MC: Thank you.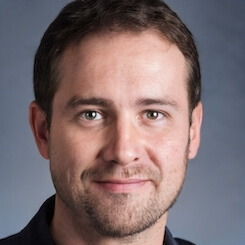 Paul Lendner ist ein praktizierender Experte im Bereich Gesundheit, Medizin und Fitness. Er schreibt bereits seit über 5 Jahren für das Managed Care Mag. Mit seinen Artikeln, die einen einzigartigen Expertenstatus nachweisen, liefert er unseren Lesern nicht nur Mehrwert, sondern auch Hilfestellung bei ihren Problemen.