Tracking the hemoglobin AIC levels of diabetics or the number of heart attack victims who receive prescriptions for ACE inhibitors has become commonplace for many health plans. Mainly, that's because good showings on such indicators mean patients are receiving care that can help them avoid long-term problems and costly visits to emergency departments. Managed Care 101, of course.
Measuring how many broken bones or chronic headache complaints are the result of domestic violence — and whether victims are offered counseling or other forms of assistance — isn't commonplace. But several health plan physicians would like to see that change, and they are working to prove that identifying and intervening in cases of abuse can make a difference.
"We've seen some people who come in three to four times per month for chronic pain," says Brigid McCaw, MD, MS, MPH, clinical lead for Family Violence Prevention Services at Kaiser Permanente Northern California. "And once we've identified domestic violence, given them a referral, and they get connected to community services, their health care visits decrease."
As the business case for focusing on domestic violence becomes clearer, some health plans are implementing and refining programs to educate physicians and patients on the topic. For example, programs focus on training physicians how to ask patients whether they are in abusive relationships as well as what to do when someone answers yes. Health plans have also launched campaigns encouraging victims to seek help.
Yet advocacy groups would welcome participation from more insurers, says Nancy Durborow, health projects coordinator for the Pennsylvania Coalition Against Domestic Violence. The Harrisburg, Pa.-based organization has 35 screening and treatment programs in place with 83 health care systems in the state, but health plans are reluctant to get involved in the effort, Durborow says. Health plans can play a key role in helping to identify victims and referring them to services, she adds.
Insurers' hesitation in this area has prompted Pennsylvania state Senator Jane Clare Orie to sponsor legislation that would require health plans to establish standard screening procedures for domestic violence that would be used by the insurers' contracted or employed physicians. Health plans also would be required to work with community-based domestic violence organizations if the legislation passes. A public hearing on the bill will take place in the next few months. Similar legislation has passed in some states, including California.
Along with providers, health plans routinely interact with members who experience domestic abuse, even if they don't realize it, experts say. One in four women will experience domestic violence during her lifetime, according to a 2002 Institute of Medicine study, "Confronting Chronic Neglect: The Education and Training of Health Professionals on Family Violence."
"Since the prevalence of domestic violence is very high, even if only a small percentage of those people identified and offered an intervention do make a change, the outcome overall can be significant," McCaw says.
Domestic violence against women is associated with a two-fold increase in health care costs and utilization, according to a study cowritten by Robert S. Thompson, MD, director of the department of preventive care at Group Health Cooperative of Puget Sound.
Thompson's report, "Medical Care Utilization Patterns in Women With Diagnosed Domestic Violence," examined the medical records of 62 women who had experienced abuse and compared them to records from more than 8,000 women not so identified. Almost all domestic violence patients use the health care system frequently, with 95 percent seeking care more than five times per year and 27 percent seeking care more than 20 times per year, the study found.
Physicians are close to ground zero, says Lisa Kaplan, assistant director of mental health and domestic violence coordinator at Health Insurance Plan of Greater New York, or HIP.
"The more aware providers are, the greater chance they are going to ask the question, and the greater chance their patients may say 'yes, I am not in a safe relationship,'" says Kaplan.
Since 1997, HIP has invested about $1 million on awareness campaigns, pilot programs, and physician training, according to spokesman Ron Maiorana. Today, the health plan is working to build a confidential area of its web site that providers, members, and health plan employees can use to get information on domestic violence. HIP also provides physicians, psychologists, social workers, and psychiatrists in its network the opportunity to take an at-home, continuing medical education course on the topic. HIP last summer mailed information about the program to 8,300 providers, including primary care physicians, obstetricians/gynecologists, pediatricians, nurses, and midwives. About 7.5 percent of the clinicians have requested the manual, and to date, 50 have returned the study questionnaire, Kaplan says. HIP will do a second mailing this year, which will go out to those same providers as well as new providers in the health plan's network.
"Our goal is to get them the material," Kaplan says. "Even if it just sits on their desk, it increases awareness because it's sitting there."
The insurer's program explains that it is a clinician's job to screen for abuse, and if he finds it, to refer the patient to the appropriate community service organization for help, Kaplan says.
One of the reasons physicians don't ask patients about domestic violence is that they're unsure of what to do if someone admits to the situation and asks for help, says Kaiser's McCaw.
She launched a domestic violence program in Kaiser's Richmond, Calif., clinic several years ago and has learned that it is important to put procedures in place to handle any positive responses during screenings.
"We trained our mental health professionals on what to do when they received a referral for someone with domestic violence. They do danger assessments; identify comorbidities, such as whether the patient is suicidal; and do safety planning. They know what the community resources are that might be most useful to that patient right then."
More outcomes research needs to be done, in areas such as how identification and intervention affect the long-term health of individuals, McCaw and others agree. Studying those effects and focusing on the issue in general will put domestic violence into the realm of other chronic conditions, she predicts.
"Health plans and physicians can say, 'This isn't just a law enforcement problem, this is a health care problem. It's not my job to try to get the person out of this relationship; it's my job to identify and refer.' And that's what we do for all kinds of other health problems; this is no different."
---
Our most popular topics on Managedcaremag.com
---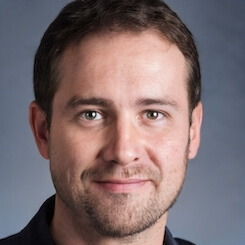 Paul Lendner ist ein praktizierender Experte im Bereich Gesundheit, Medizin und Fitness. Er schreibt bereits seit über 5 Jahren für das Managed Care Mag. Mit seinen Artikeln, die einen einzigartigen Expertenstatus nachweisen, liefert er unseren Lesern nicht nur Mehrwert, sondern auch Hilfestellung bei ihren Problemen.