The CEO of StayWell Health Management discusses evolving approaches to health and wellness management under health care reform
The word "wellness" appears often in the Affordable Care Act. "It shows up 86 times," says Paul E. Terry, PhD, CEO of StayWell Health Management, which works with employers to offer health assessments, health coaching services, and Web-based tools to employees with the goal of reducing health risk factors. The population health management industry is preparing to work with insurers and new accountable care organizations (ACOs) to reduce health care costs under health care reform, and it is mature enough to make the most of those opportunities, Terry says. StayWell and others have defined best practices in program design and are amassing data to prove what works and what doesn't in the field. "Prevention is key," Terry says. "The nation has to figure out how to better embrace principles of population health improvement as a core part of health care reform — and managed care companies need to get on that bandwagon." Terry, who serves as a health coach in addition to his role as CEO at StayWell, has written four books and many journal articles on wellness topics. A former Senior Fulbright Scholar, he is an editor of the American Journal of Health Promotion. Earlier he was president and CEO of the Park Nicollet Institute, the research and education division of Park Nicollet Health Services, and a faculty member at St. Cloud State and Hamline universities, all in Minnesota. He earned a bachelor's degree from St. Cloud State University, a master's degree from Minnesota State University–Mankato, and a doctorate from the University of Minnesota. He spoke recently with Managed Care Editor John Marcille.
Managed Care: How did the health management industry arise?
Paul E. Terry, PhD: This field has been under way for about 35 years, and it grew up by filling a vacuum that wasn't being met well by existing health care delivery providers. Employers were frustrated that the health care delivery system wasn't geared toward supporting health improvement, and they were concerned that rising health care costs had a lot to do with things like tobacco use, obesity, and stress management.
MC: Can you describe your business model and how it is changing?
Terry: We work with large employers in particular, but we have clients of all sizes. We are also quite accustomed to integrating our services with other health care delivery providers, such as managed care organizations. Sometimes we are the silent partner for their employee health initiatives, and sometimes we are a preferred partner that they take to the table as they work with employers on overall population health strategies. The ACO movement is compatible with the employee health management movement, and we expect that there will be full integration between the type of work that employers do already in this area and the resources of ACOs.
When you can achieve a 2% or a 3% reduction in the risks of a large population, you will likely net a positive ROI.
MC: What do you mean by full integration?
Terry: The ACO is the highest potential, best expression of the next generation of the patient-centered medical home. Historically, the disadvantage of the health care delivery system has been that individual office visits were the only things that were reimbursed directly. Some have described this as the "tyranny of the office visit," meaning that issues need to be resolved in 10 to 15 minutes, so prescriptions or referrals for procedures and tests become the coin of the realm. Helping people manage a chronic condition means helping them manage their health and their lifestyle, which involves offering a variety of learning experiences over an extended period of time. The vision of the patient-centered medical home and now the ACO is that we need to improve population health wherever patients can work on health improvement, which is seldom in the clinical office setting. In fact, the clinical office setting is only a small fraction of the total time that they spend managing their health, and it is inconsequential in terms of its real effect on long-term population health improvement.
MC: Is StayWell involved in any partnerships that would illustrate where relationships with ACOs are heading?
Terry: We provide health coaching for managed care organizations that don't have call center scalability or expertise in motivational interviewing and applying other principles of positive psychology to work with people's chronic conditions, such as congestive heart failure, asthma, allergies, or diabetes. We are already at scale and have the systems in place for identifying, stratifying, and engaging employees in health improvement.
MC: Are contracts changing? Is there some radical new way of doing business that will come to the fore?
Terry: I don't think the change will be radical, but it will take true systems integration. To grow and continue to be a vital part of this equation, we have already built systems which assume we are going to share data, we are taking in health care claims to do risk stratification, and we are going to be doing surveillance between various organizations, with all of the HIPAA protections and EEOC protections already built in.
MC: What should health plans be thinking about when contracting with companies like yours?
Terry: Top of mind for any medical director should be partnering with organizations that have a track record of being able to quantify and defend metrics that relate to population health improvement and assess health risks both at the individual level and the population level. Companies should also have expertise in return on investment — ROI — because in the end that is what the employer partner wants to see out of these relationships. I would also become familiar with the scorecards that are available from the National Committee for Quality Assurance, the Health Enhancement Research Organization, and the National Business Group on Health.
MC: What programs produce the best return on investment?
Terry: We have studied the components of historically successful programs, such as senior management buy-in, having a very robust communication strategy, and having multiple program delivery modalities, and we have evaluated what we describe as best-practice vs. standard-practice companies. We found that standard-practice companies were netting almost a 2 percent reduction in risk in one year. Best-practice companies had all of the same components but did them uniformly better than the standard-practice companies, and had nearly a 5 percent reduction in the percent of health risks in their populations.
MC: How does that translate into dollars?
Terry: When you can achieve a 2 or a 3 percent reduction in the risks of a large population, you will likely net a positive ROI. One paper people find objective and persuasive is Katherine Baicker's 2010 article in Health Affairs ["Workplace Wellness Programs Can Generate Savings," Health Affairs, Vol. 29, no. 2, Feb 2010]. She is a professor of health economics at the Harvard School of Public Health, and she and two of her colleagues did a meta-analysis of all of the literature that found credible ROI. Her conclusion was that the work site programs that are of the caliber I just described are routinely on average netting an almost 3-to-1 return on investment.
MC: Not bad.
Terry: Yeah. We also published a paper this year that gauged the level of return against the year of maturation of the program. We found that organizations shouldn't expect an ROI in the first year. In fact, companies may even see some negative trends because the health promotion effort has evoked appropriate additional utilization of health services. One shouldn't expect greater than a 3-to-1 ROI until year 3 or year 4.
MC: Are the programs still valuable, then, to employers with a churning workforce?
Terry: Nearly all organizations are starting to invest in employee health programs because it's not just the ROI that relates to claims costs. The last decade has also brought some very convincing data showing the relationship between reducing health risk and increasing employee productivity. Worldwide, in socialized medicine cultures, there is growth in wellness, but it has more to do with employee recruitment, retention, and employee productivity.
MC: You have been studying patient activation. Is this part of the next wave?
Terry: Judith Hibbard, the inventor of the Patient Activation Measure [PAM], joined me as a coinvestigator in a large, randomized controlled trial that was funded by the Centers for Disease Control and Prevention. Our goal was to test the difference between traditional approaches to population health management — things like health assessment and health coaching — and the consumer activation approach, which has more to do with helping people understand how to be a more active partner in decision making and self-management of chronic conditions. We trained coaches to assess patient activation levels and to do counseling and support, putting as much focus on improving patients' activation levels as teaching them how to manage a condition.
Most people who get to a program like ours have failed over and over and over again, so we make sure the goals are tailored so that the participant will be successful and will build on success over time.
MC: What did you learn?
Terry: We are very excited about our findings in the context of the idea of the patient-centered medical home, which puts the patient in the center of the care process. We found that we could increase patient activation scores and make people feel more capable of being a central part of their care team. And when activation scores went up, we also saw self-management behaviors go up — better monitoring of glucose levels in diabetics, for example.
MC: Should health plans today make sure the population health management companies they contract with can activate members?
Terry: It is a very important new contribution to understanding health care delivery. If health care is truly going to be patient-centered, the Patient Activation Measure gets us much closer to how the Institute of Medicine defined patient-centered care. That is, this measure helps us in better understanding patient values, patient preferences, and patient needs.
MC: Tell us about your weight-loss intervention programs. What works?
Terry: A weight management program should not be one size fits all. It is an ongoing effort that employers and their employees invest in, and organizations that are getting the best results have a concomitant effort going on between individual program interventions and environmental change initiatives. In an obesogenic society, unhealthy choices are unfortunately the easy choices. And what best-practice organizations do when they are taking a serious run at weight management is combine great individual interventions such as health coaching and online health education with a deep commitment to changing their organization. That means making the healthy choices the easier choices.
MC: What makes individual interventions successful?
Terry: We start where the individual participant is. Our weight management program is a little bit different for every participant because they are all starting at different spots. We listen and reflect on what's working and what's not working for the participant, and we are very explicit about setting the goal and adjusting the goal to overcome the history of learned helplessness. Most people who get to a program like ours have failed over and over and over again, so we make sure the goals are tailored so that the participant will be successful and will build on success over time. I am trained as a health coach, and I finish with some participants in three or four calls . In contrast, I have had other participants who I have been with all year long, and we continue to adjust their program as we move forward.
MC: How are you compensated if the goal of a successful program is to reduce the number of participants?
Terry: Our reimbursement model is increasingly fee-for-service (FFS), which aligns with StayWell's and the employer's mutual interest in increasing employee engagement. We do have some employers who prefer a capitated rate for more predictable budgeting. Given current obesity and chronic condition trends, the last thing we are worried about is running out of clients. The trick is to make sure that we organize our program promotions so that we open the net fairly widely but that we preferentially continue to serve people who volunteer for the interventions because they are ready to change. We are quite intent on having participants learn self-change skills and become more independent of their need for a health coach. It is always music to my ears, for example, if I have a client who will say to me, "Oh, Paul, I know what you are going to ask next. You are going to ask me who I am going to enlist this month in my support network, or you are going to ask me to write this goal down and start a journal around it." When I hear these self-change techniques coming from my participants, I then know I am doing my job because they are increasingly confident in self-management.
MC: You mentioned people being ready to change. How does the use of incentives affect that?
Terry: The trend of using very strong incentives is tilting perhaps a little too far, leading more and more horses to water who aren't ready to drink.
MC: Will the Accountable Care Act affect what employers do with incentives?
Terry:The Supreme Court's ratification of the reforms, albeit within Congress's taxation powers, affirms the aspects of the law that attempt to spread costs and level the playing field relative to health care access. But the law also has strong components aligned with those who lean toward increasing individual accountability for how poor health practices drive up health care costs. On this side of the ledger, a significant policy change in the Affordable Care Act was in the ability of employers to shift incentives that historically had largely been applied to participation in wellness programs — a portion of an employee's premium contributions went up or down depending on whether or not he participated in a health assessment or took advantage of a health coach. The new legislation enables employers both to increase the proportion of the premium that can be used as a financial incentive — from 20 percent to 30 percent — and to offer the incentive in the context of whether or not the employee achieved a health standard. For example, an incentive scheme might suggest that if I achieved a 30 BMI or a 200 cholesterol level, I would qualify for a 30 percent reduction in my premium. That's fairly high — essentially thousands of dollars. No one is near that yet, but it is what the new legislation enables. Employers have become increasingly interested in this new outcomes-based incentives approach.
MC: But you recommend against it?
Terry: We don't recommend against outcomes-based incentives. What we recommend instead is progress-based incentives. We take a very clear position about the advantage of progress-based incentives over either participation-based or outcomes-based incentives. Professional associations that have lobbied against outcomes-based incentives include the American Diabetes Association, the American Heart Association, and the American Cancer Society. Their concern, a perfectly valid concern, is that if not done correctly, outcomes-based incentives could become a cost-shifting scheme where employers simply move some of the overall cost of health care to high-risk people because they didn't satisfy the standards. We don't think that was the intent of the legislation, because it addresses the use of a reasonable alternative standard within the context of a reasonable, well-designed wellness program.
The trend of using very strong incentives is tilting perhaps a little too far, leading more and more horses to water who aren't ready to drink.
MC: Tell us more about progress-based incentives.
Terry: For employers who have taken incentives based on participation as far as they can, the next generation is a progress-based incentive design that suggests employees either achieve a health standard or make progress toward the goal in a way that makes sense within the context of their current health status. Take BMI as an obvious example. If I am a 40 BMI and the new standard I have to achieve to earn my incentive is a 30 BMI, it's simply too far away for me to feel like that goal is anything but a penalty. In effect, it discourages my participation. In a progress-based incentive world, if you have a 40 BMI, we still want you to be eligible for an incentive. The national guidelines suggest that a 5 percent or a 10 percent reduction in the percent of your body weight would be a healthy goal for you to strive for.
MC: So employers would have a fair amount of leeway under the ACA to design these programs in that manner?
Terry: Actually, the leeway is not explicit. The problem right now is that the guidelines have not been very clear. The regulatory agencies haven't stepped in yet. The EEOC has remained silent on what everyone is interested in, which is finding the point where the incentive is so sizable that it no longer seems voluntary.
MC: Is this inhibiting employers?
Terry: No. There's a very strong movement toward continuing to explore both outcomes-based and progress-based incentives, and the Supreme Court's decision means that, from a legal standpoint, we're on solid footing. Obviously the political side of the debate will continue to play out, but innovative employers seldom have the luxury of waiting for national consensus before they set policies, such as the use of incentives. Most employers are migrating toward a hybrid model that includes incentives that would be used not only for the attainment of the health standards but also includes a reasonable alternative standard and the continued ability to earn incentives based on having participated in a program even if you didn't achieve the standard.
MC: So "moving forward" is the mantra?
Terry: I am extraordinarily jazzed about the progress of the population-health movement and the still-tremendous potential of prevention-oriented provider networks and delivery systems. In addition, new technologies like social media and fast-growing science in game theory and game development will help us really capture the energy and motivation of participants.
MC: Are you using those technologies today to connect with and motivate participants?
Terry: We have built something called our Points Bank Incentives Monitoring System that uses principles from game theory to enable us to continue to make the incentive systems ever more sophisticated and more motivating for people who use our health education offerings. In online contests that employees can enter into, we use concepts from popular social networking sites and apps that make social connectivity much more robust.
MC: Are there HIPAA concerns with that?
Terry: Typically the organizations we work with do these within a closed environment; they are not interested in opening their employees up to the Wild West of open-architecture networking sites or on-line gaming. So we are using social networking methodologies that don't hook into the open spaces.
MC: You seem enthusiastic about the possibilities.
Terry: If you converge the advent of online games and a deeper understanding of where motivation comes from with economic principles about how to change large organizations, all together with the deep understanding we now have of how to employ best practices to move populations towards health, the solutions have never been more exciting. We have never been better positioned to respond to the long-standing vision that the next iteration of ACOs should enable us to improve the health of populations while improving the care experience and reducing the cost of health care.
MC: Thank you.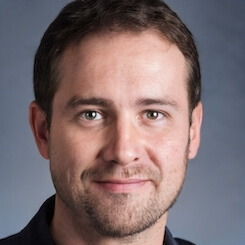 Paul Lendner ist ein praktizierender Experte im Bereich Gesundheit, Medizin und Fitness. Er schreibt bereits seit über 5 Jahren für das Managed Care Mag. Mit seinen Artikeln, die einen einzigartigen Expertenstatus nachweisen, liefert er unseren Lesern nicht nur Mehrwert, sondern auch Hilfestellung bei ihren Problemen.