As enrollment increases in consumer-directed health plans, some insurers find a little guidance goes a long way
A swim coach helps swimmers minimize their turn times. A hitting coach helps baseball players develop a powerful swing. A health coach helps . . . well, that depends on whom you talk to.
Insurers, consultants, and employers use "health coaching" to describe services ranging from explaining deductibles and coinsurance to helping workers stop smoking. Some health coaches help plan members choose physicians; others try to turn high-risk members into health-conscious decision-makers.
Important element
Despite the different descriptions of health coaching, most everyone agrees on two points: Health coaching is one of the fastest-growing health benefits, and one-on-one dialogue coaching is essential to moving plan members from the conventions of managed care to the new world of member risk.
"I see health coaching in some ways as the future of care management," says Alan Spiro, MD, chief medical officer of WellPoint's national accounts unit, which serves large employers.
As health coverage has evolved, the focus on regulating care delivered by hospitals and physicians has been replaced, Spiro says, with a focus on the patient's interaction with his or her physicians. "The way to be effective is to be less regulatory, less reviewing, and more supportive," he says. "Care management today is not directly about care and it's not about managing. It's an influence model more than anything else."
Employers and health plans must influence their workers and members to be more responsible for their health status and health care decision-making, and one-on-one coaching is seen as a top method for doing so.
Christopher Coloian, vice president for disease management at Cigna HealthCare, forecasts that the market for health coaching will follow the pace set by disease management services, which saw annual growth of 100 percent or more during its early years.
"It's an absolutely high-growth area," he says.
The trend that drives demand for health risk assessments extends to health coaching, according to David Anderson, vice president for program strategy and development at StayWell Health Management (part of MediMedia USA, which also owns this publication).
"We've seen exponential growth, and I don't think it's going to slow down soon," he says. "Once people have been assessed regarding what their health risk and concerns are, they need tools and resources to implement change."
That highlights another point: The connection between an employee's health risk appraisal and coaching services is not always a straight line.
Coaches "don't make phone calls that say 'We just saw in the health risk appraisal that you smoke cigarettes and we're going to get you to stop or we're going to send two burly men over to break both your arms,'" Spiro says. "That just doesn't work. It's a matter of listening to what the member's issues are."
Indeed, listening is perhaps the foremost skill that coaches use, but what they are listening for varies, depending on the provider's philosophy.
At Cigna, coaching encompasses three areas.
Improving health status. Coaches educate members about their health issues and help them make changes that improve their health. This, Coloian says, is the first and foremost function of Cigna's health coach program.
Clinical management. Coaches help members coordinate care among various providers, seek information to make decisions, and manage chronic or complex conditions.
Nonclinical services. Coaches teach members about their out-of-pocket costs, help them understand their benefits, and advise them as they choose providers.
By contrast, StayWell Health Management coaches focus more on helping employees with lifestyle factors and other risks to health status. The company has developed specific individualized protocols — for example, a certain number of telephone calls over several months — to address a health care issue, such as nutrition or fitness, that an employee has targeted for change.
StayWell's coaches help workers set goals commensurate with their readiness to change. For example, a person who is ambivalent about weight management is not pushed to set a target weight but rather to identify and work toward a different goal he is currently more motivated to achieve — perhaps walking for exercise — that might ultimately support weight management. StayWell coaches do not provide disease management, but they frequently work in tandem with DM programs.
Giving advice
WellPoint health coaches, meanwhile, provide disease management services along with many others.
"They also would support people who don't fit in a disease management program," Spiro says. "They would be advising people 'Here's what you should be asking the doctor; here's the Web site that has some helpful information.'"
Just as the many definitions of health coaching reflect the relative infancy of the job title, the level of intensity for coaching services to facilitate behavior change remains open to debate.
Sometimes too much contact with a health coach may prompts the employee to stop altogether. "If they drop out of a program, that may also mean dropping out of their commitment to change," he says. He believes successful health coaching involves infrequent contacts over a period of time, building a feeling of accountability.
"'I'll be calling you again next month, or the month after,'" Anderson says. The employers that buy health coaching services believe that not only will their workers' health improve, but that they will save money in the long run. And maybe in the short run.
Spiro says, in the aggregate, employers that purchase health coaching along with disease management services and early-risk management services have seen annual health expenditures fall 3 percentage points below the expected trend. But he makes no promise for an individual employer.
"It varies tremendously from one company to another," he says. "It so depends on the starting point for the company, what its demographic mix is and so forth." Meanwhile, Cigna's Coloian says the cost-benefit analysis of coaching must be considered for the entire population.
"It's impossible to go to an employer and guarantee that Sally or Jane will quit using tobacco," he says. "But we do know that a number of individuals will quit using tobacco over a six- or twelve-month period after engaging with the coaches."
Money in the bank
Reducing the smoking prevalence by even 1 or 2 percentage points means money in the bank because costs resulting from hypertension, heart attack, and stroke will decline.
WellPoint says the return on investment makes coaching services easy to sell.
"It gets results both in terms of happy, appreciative employees and in terms of decreasing costs," Spiro says. "When you can really influence care across the spectrum, you're going to save money."
MANAGED CARE 
September
2006
. ©MediMedia USA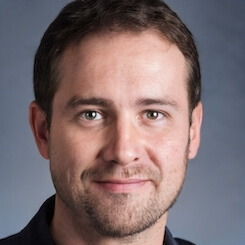 Paul Lendner ist ein praktizierender Experte im Bereich Gesundheit, Medizin und Fitness. Er schreibt bereits seit über 5 Jahren für das Managed Care Mag. Mit seinen Artikeln, die einen einzigartigen Expertenstatus nachweisen, liefert er unseren Lesern nicht nur Mehrwert, sondern auch Hilfestellung bei ihren Problemen.