Finally, the Leavening of Wellness
The recent Health and Productivity Conference sponsored by the National Business Group on Health (NBGH) signaled the arrival of what social scientists have long held as vital to the success of wellness: a balance between personal and organizational engagement in health. The 2013/2014 [email protected] Report results were shared by Shelly Wolff, a senior health care consultant at Towers Watson. She focused first on the "top priorities" for health and productivity programs by noting the top priority for 70% of the 892 employers surveyed was to "develop a workplace culture where employees are responsible for their health and understand its importance." Setting aside the possibility that the question's wording obscures distinctions between cultural and behavioral forces, it remains that the "culture" word now transcends other long-standing priorities for wellness programs previously assessed in the report such as employee engagement, awareness of health and risks, and creating informed consumers of health care.
As much as I'm heartened by the growing acceptance among employers that culture is the active ingredient required for wellness to rise properly, the [email protected] Work Report also suggests many are still baking flat breads. That is, Wolff went on to describe how the use of financial incentives continues to grow with many shifting to outcomes based incentives and with average incentives now at $327 compared to the relatively unchanged level of investment in wellness programs of about $60. Concerning this ratio Wolff noted "this is something to watch." I'm less impartial and when I later spoke with Shelly about that ratio I said: "there's something wrong with this picture." If wellness programs are the wheat and incentives are the sugar, this bread lacks nutrition and satiety value. Incentives research at StayWell and others suggests that an inordinate reliance on incentives may well be counterproductive to employee engagement and sustainable behavior change.
Lest readers infer that this preference for whole wheat-like programming over incentives-laden sweet breads is simply the self-interests of a wellness program provider, allow me to qualify my reaction to the skewed ratios with a few empirically derived observations. StayWell research also shows that incentives are effective at increasing program participation, especially if done in concert with well-designed communications and a supportive culture. So the use of incentives per se will benefit program providers interested in short-term gains. But when health improvement outcomes are your true north, you remain focused on the surest and most parsimonious route to get there.
Community and organizational culture has been the yeast those of us trained in public health invariably include in the recipe because it is both cheap and powerful (small amounts of yeast produce billions of yeast cells!). As Shelly Wolff noted at the NBGH conference, examples of moving a culture toward health can be "simple and low cost like offering healthier food choices…." Or if you're in the market for other simple but far from easy examples there are those shared by the conference keynote speaker Toby Cosgrove, MD, CEO of Cleveland Clinic. I have written about Cosgrove's exemplary leadership in transforming a culture in a prior blog post.
His presentation at NBGH was a luminous compass showing that the route to unprecedented population level health improvement is a smart blend of programs and incentives leavened with a culture fundamentally opposed to tobacco and bent on limiting access to bad foods. Allegorically, it is the mixing of yeast with flour that causes a glucose conversion, a simple sugar derived from a wholesome chemical reaction. I'm not alone in my conviction that a well-designed program supported by the right culture should eventually be successful with small or no financial incentives.
Health plans offering financial incentives also need to consider their opportunity costs in light of the growing number of Americans who now have access to health care, many of whom have costly chronic conditions. I enjoyed a conversation at the conference with Helen Darling, the president and CEO of NBGH and a co-presenter of the [email protected] Work Report's results. A current example Darling is concerned with is the United States Preventive Services Task Force recommendations that obese patients should be provided intensive weight loss interventions. Darling's point to me, similar to the view she offered the Washington Post, is that insurers and employers shouldn't be expected to pay for interventions simply because they are recommended by experts.
I'd build on her point by positing that paying for interventions and/or incentives absent a concomitant investment in changing the culture is like buying unleavened, sugar-laden bread. What's more, the leavening of wellness will allow us to make better spending choices. Deciding who pays for obesity interventions for individuals will be less of a policy conundrum once we've done all we can to turn around our obesogenic culture.
Paul E. Terry, PhD, is an EVP and the chief science officer at StayWell Health Management.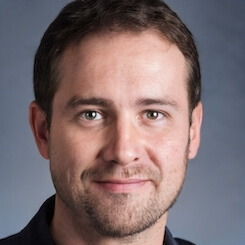 Paul Lendner ist ein praktizierender Experte im Bereich Gesundheit, Medizin und Fitness. Er schreibt bereits seit über 5 Jahren für das Managed Care Mag. Mit seinen Artikeln, die einen einzigartigen Expertenstatus nachweisen, liefert er unseren Lesern nicht nur Mehrwert, sondern auch Hilfestellung bei ihren Problemen.