The reported savings have been wonderful so far, but where will savings come from when Independence Blue Cross stops the obvious waste?
Hope in the era of health reform focuses partly on the patient-centered medical home (PCMH), which proponents say does well by both the patient and the bottom line by empowering primary care. Officials at Independence Blue Cross (IBC), a major insurer in the Philadelphia region, say they've seen good results so far in that plan's PCMH efforts.
IBC participates in the state's patient-centered medical home program, launched by the Pennsylvania Chronic Care Commission in 2008. In the initial phase, practices were paid about $20,000 for infrastructure support to help them to set up patient registries and to complete their applications to the National Committee for Quality Assurance to become recognized medical homes, says Don Liss, MD, IBC's senior medical director. Practices were eligible for payments of $30,000 to $90,000 per physician per year based on the level of PCMH recognition. NCQA awards three levels.
Glitch
In the second phase, which began in 2011 as part of the Center for Medicare & Medicaid Innovation's Primary Care Demonstration Program, practices were paid a care management fee, which ranged from about $1 to $10 per member, per month, based on the age of the member. Additionally, practices were eligible to share savings on claims.
A program — any program — that aims to cut costs by targeting waste and discretionary spending, which is some of what PCMHs promise, will often see initial robust results decline, simply because it's easy to address the obvious problems up front. That's been IBC's experience. (See "Data Underscore the Effectiveness of Patient-Centered Medical Homes" on the next page). Liss says he hopes to achieve additional savings just by enrolling more practices.
"Better health care will ultimately cost less, but might in fact cost more in the short term," says Don Liss, MD, senior medical director at Independence Blue Cross.
"Two thirds of our primary care networks have yet to transform into patient-centered medical homes," says Liss. "Hopefully they'll encounter those same early opportunities. As the patient centered-medical home movement — for lack of a better word — matures, our firm hope is that genuine and fundamental improvements in how health care gets delivered are going to result in better care and in more efficient care."
Larger practices
Many practices were distracted by other things — implementing electronic health records, for instance. They are now considering seeking PCMH accreditation, says Liss. The IBC network practices that have taken the step so far are mostly the larger practices, or those affiliated with a hospital system.
"We're working on the next group," says Liss. "We think there's going to be some growth but we're expecting it to be slower than it was over the last couple of years."
IBC will keep in place the financial incentives as well as support services, such as a Web tool from the American College of Physicians that helps practices identify ways to offer better care.
Just what is saved? Liss points out that cost is often difficult to track.
"Our expectation is that better health care is going to ultimately be more cost-effective," says Liss, adding, though, "It's going to be hard to demonstrate. It's going to take a long time to get there. We know that getting a handle on better preventive care and better access can frankly lead to some increase in costs in the short term. We're in this for the long term. It's got to be fundamental improvements."
Accredited PCMHs meet NCQA standards for patient access, communication, tracking and coordinating care. The idea is to attend to a patient's needs well beyond the 15-minute ­examination. Many practices in the IBC network have always performed well, says Liss.
"There may be no difference when it becomes a patient-centered medical home, if it's a really good practice that's been doing this stuff forever. Or there may be a fundamental difference, if it's a practice that frankly wasn't doing the best job or keeping registries of patients with chronic conditions, or making sure they had access and availability to patients who needed to be seen quickly."
A crucial element of PCMHs is the team approach, which ensures, among other things, that the administrative stuff gets taken care of. "The idea is that it doesn't all begin and end with the doc," says Liss. In a poorly run primary care office, if the doctor "forgets to tell you about your bowel prep, it probably doesn't happen. You try to empower the staff in the office and organize the office so that everybody's practicing at the top of their license. The administrative things aren't things that can be forgotten; they're not extra stuff. They're part and parcel of someone's job."
Challenge
There's a thornier issue, though. Physician groups often contract with more than one payer. "The way a practice operates essentially reflects everyone in the waiting room, not just those enrolled in one health plan. So one of the challenges of the PCMH is to make sure that all of the payers in a given geography are contributing, are supporting, are promoting it. Or else you hit a situation where there's a sort of cross-subsidy."
Liss says that one way IBC deals with this is to make sure that "we also offer practices incentives for measures of performance that are limited to the IBC membership. We are confident that our members are directly benefiting from the payments we are making."
Data underscore effectiveness of patient-centered medical homes
Independence Blue Cross, a major health insurer in the Philadelphia area, participates in a state-sponsored effort that wants to measure the effectiveness of patient-centered medical homes (PCMHs). So far, so good. IBC's beneficiaries showed improvement as a result of the program. Three hundred IBC physician practices with over 1,300 doctors participate — nearly 40% of the insurer's panel. The doctors receive per-member, per-month payments from the plan, and practices can also earn bonuses based on meeting quality and cost-effectiveness goals.
Lower inpatient costs help reduce the total medical spending for high-risk members, compared to beneficiaries who are not in a medical home. (High-risk members are defined as being in the top 10% of medical risk based on Verisk DxCG risk scores.) That was especially true in 2009 and 2010. Savings are also seen for diabetics in PCMHs. In addition, PCMH patients did not run up as much cost in the ER and specialist utilization as did those not in a PCMH.
PCMH overall admissions by chronic conditions
Savings (compared to non-PCMH practices) in total medical PMPM cost
2009
2010
2011
High risk
$107
$75
$27
Diabetes
$92
$28
$64
Chronic
$17
$13
$14
Savings in inpatient PMPM cost
2009
2010
2011
High risk
$115
$62
$79
Diabetes
$68
$2
$22
Chronic
$5
$4
$4
Savings in ER PMPM cost
2009
2010
2011
High risk
$1
$1
$0
Diabetes
$2.60
$5.40
$2.50
Savings in specialist PMPM cost
2009
2010
2011
Chronic
$8
$6.90
$7
Diabetes
$6.10
$20.40
$4.10
Source: "Patient-Centered Medical Homes: Improving the Quality of Care, Reducing Costs, and Leading the Way in Patient Care," Independence Blue Cross, July 2013
Meetings
| | | |
| --- | --- | --- |
| National Healthcare CXO Summit | Las Vegas, NV | October 19–21, 2014 |
| National Healthcare CFO Summit | Las Vegas, NV | October 19–21, 2014 |
| Innovative Member Engagement Operations For Health Plans | Las Vegas, NV | October 20–21, 2014 |
| 4th Partnering With ACOs Summit | Los Angeles, CA | October 27–28, 2014 |
| 2014 Annual HEDIS® and Star Ratings Symposium | Nashville, TN | November 3–4, 2014 |
| PCMH & Shared Savings ACO Leadership Summit | Nashville, TN | November 3–4, 2014 |
| World Orphan Drug Congress Europe 2014 | Brussels, Belgium | November 12–14, 2014 |
| Medicare Risk Adjustment, Revenue Management, & Star Ratings | Fort Lauderdale, FL | November 12–14, 2014 |
| Healthcare Chief Medical Officer Forum | Alexandria, VA | November 13–14, 2014 |
| Home Care Leadership Summit | Atlanta, GA | November 17–18, 2014 |
| HealthIMPACT Southeast | Tampa, FL | January 23, 2015 |
P&T Journal for September 2014
FEATURES
HEALTH CARE & LAW
Legal Risk Management Opportunities, Pharmacy Practice, and P&T Committees
Hospitals Struggle With ACA Challenges
Drug–Gene Interactions: Inherent Variability in Drug Maintenance Dose Requirements
Schizophrenia: Overview and Treatment Options
PIPELINE PLUS
Schizophrenia Therapy Options Increasing
DEPARTMENTS
MEDICATION ERRORS
Too Many Abandon the "Second Victims" of Medical Errors
PRESCRIPTION: WASHINGTON
New Controversy for 340B: OPA Rebuffs Ruling by Court
New Drugs/Drug News/New Medical Devices
Pharmaceutical Approval Update
DRUG FORECAST
Loxapine Inhalation Powder (Adasuve)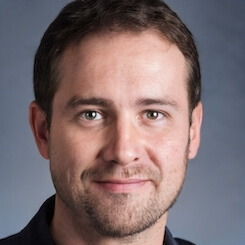 Paul Lendner ist ein praktizierender Experte im Bereich Gesundheit, Medizin und Fitness. Er schreibt bereits seit über 5 Jahren für das Managed Care Mag. Mit seinen Artikeln, die einen einzigartigen Expertenstatus nachweisen, liefert er unseren Lesern nicht nur Mehrwert, sondern auch Hilfestellung bei ihren Problemen.