Independence Blue Cross teams up with the American College of Physicians to create an online program that facilitates creation of medical homes
In the excitement over the focus on the patient-centered medical home (PCMH), some physicians murmured a question that might not have been heard: Exactly how does one build a PCMH?
Michael S. Barr, MD, MBAThe role health plans will play in PCMHs and in accountable care organizations is undetermined. Some experts have suggested that plan participation will be limited. Many others say that insurers will play an essential role, and that payer-provider cooperation will be crucial. With an eye to that possibility, Independence Blue Cross and the American College of Physicians have launched a Web-based program aimed at turning physician practices into PCMHs.
The online Medical Home Builder program asks questions about how a practice goes about its business. The answers help determine whether it is practicing as a PCMH according to standards established by the National Committee for Quality Assurance. Those standards will be the benchmark for determining PCMH status under the Affordable Care Act.
Pam Eckardt, RN"One module called the Practice Biopsy provides a score that tells a practice how well it is doing in different categories," says Pam Eckardt, RN, director of clinical care transformation at Independence Blue Cross, which operates in the Philadelphia area. "Based on the scores, the tool will also give the practice examples of resources and tools that it can use to help it increase its capabilities in those various areas."
Questions determine the quality of clinical care, says Eckardt. "For instance, one of the tenets of a patient-centered medical home is having sufficient access to care. In this section, a practice answers questions about its office hours, how quickly a patient can get an appointment, how long appointments last — that sort of thing."
If the responses show a gap in how the practice operates compared with how it should operate according to NCQA standards, the tool will offer resources, such as a scheduling policy.
Medical Home Builder can be useful even to practices that do not necessarily want to become PCMHs, says Michael S. Barr, MD, MBA, the senior vice president who oversees the ACP's division of medical practice, professionalism, and quality.
"Many practices are interested in making improvements to clinical and office operations, whether they intend to become a fully recognized medical home or not," says Barr. "One of the key barriers to making the necessary changes is finding the time to identify what it is that should be changed and the resources necessary to support the effort. The time and expense associated with change are often cited as barriers, but there are many incremental process improvements that could make offices more efficient and improve the quality of care and that do not require significant financial investments."
Eckardt says that "The practices and the physicians I've spoken with are very busy with their day-to-day work. And that may be part of the reason there hasn't been transformation in those practices so far. But the physician isn't the only one who can really help the practices in this process."
The PCMH stresses the team approach.
All hands on deck
"Physicians are the quarterback of sorts, guiding the practice, but their nurses, practice administrators, and others on their team help the entire practice through the process of becoming a medical home," says Eckardt.
That's where the online Medical Home Builder comes in.
Any member of the team can use it, and depending on the amount of time the staff members have and what they need help with, the tool has different resources and features that can be used in a variety of ways.
Success story
Deborah Peartree RN, MS, is director of quality improvement and clinical strategies at Monroe Plan for Medical Care, an IPA in Pittsford, N.Y., which contracts with insurers to help managed "safety net" populations. These are, as the company's Web site puts it, "individuals and families who need health care coverage and may not have access to or be readily able to afford employer-sponsored or direct pay health insurance. Monroe Plan has members who are covered by three state government programs which are often referred to as safety net programs for their role in helping vulnerable populations."
Peartree says that Monroe has "a collaborative of practices that we are supporting in their efforts to become PCMHs. To that end, we provided them with the Medical Home Builder to help identify the gaps in their current operations that would need to be addressed in order to be successful. We currently have 22 practices that have been provided access and several more looking to go on."
She adds that she's "grateful to ACP for development of the tool and the work they have done to make it available and accessible to practices. It has been a great tool to identify where changes are needed with the resources necessary to make those changes."
Barr says that "streamlining front desk operations can help with patient communication and improve the structure of documentation to help avoid medication errors; using standing-order protocols to allow qualified staff members to conduct screening tests and offer vaccinations can improve rates of cancer detection and reduce avoidable infections; and providing better patient education materials and resources can help engage patients and families in the management of their health."
Medical Home Builder features videos and recorded webinars about medical homes and has as a library of 500 resources such as downloadable guides and policy templates.
Eckardt says that the health plan participated in Pennsylvania's southeastern region medical home pilot program, which began in May 2008 and included 32 primary care practices. The program was called the Chronic Care Initiative, operated by the state's office of health care reform.
"We were seeing more and more practices that were interested in becoming patient-swcentered medical homes," says Eckardt. "Practices in some cases were struggling with where to start. They didn't know where they fit in exactly or how to go about starting that transformation."
The Independence-ACP program offers up to 100 practices in the insurer's network free access to Medical Home Builder on a first-come, first-served basis.
Figuring out just what the service is worth is a bit complex, says Barr. It's $25 per clinician when the license exceeds 26 clinicians. There is also the cost for premium administrative/reporting features. The basic license for that is $99 but then gets less expensive for each clinician as there are more under the same license. There is also a premium option, says Barr, which is the basic license plus $500, $750, or $1,000 depending on how many physicians are involved in the license. For more details, go to: (http://bit.ly/vFBphI).
"We'll cover it for a year," says Eckardt. "We'll see how it's accepted and how it's being used in our network. Currently, 189 of 1,700 primary care practices that IBC contracts with are recognized by the NCQA as medical homes."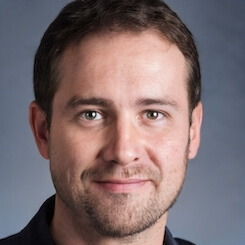 Paul Lendner ist ein praktizierender Experte im Bereich Gesundheit, Medizin und Fitness. Er schreibt bereits seit über 5 Jahren für das Managed Care Mag. Mit seinen Artikeln, die einen einzigartigen Expertenstatus nachweisen, liefert er unseren Lesern nicht nur Mehrwert, sondern auch Hilfestellung bei ihren Problemen.