These re-engineered versions of the primary care practice have been discussed since 1967. Has their time come at last?
America's health care crisis is like a Russian Matryoshka doll — open it, and you find its slightly smaller twin. Just below the cost and coverage concerns there is an equally grave and in some ways kindred problem: Primary care is on the critical list. As Congress noted this year, the number of U.S. medical-school grads going into family medicine fell more than 50 percent from 1997 to 2005, and only 24 percent of 2006's third-year internal-medicine residents intended to pursue general internal medicine — down from 54 percent just eight years earlier.
Clearly, today's new physicians have figured out that being someone's regular doctor means too little money, too little time, too little professional satisfaction, and too many 800 numbers to dial. But only primary care has a chance to bend the famous cost curve — and fulfill managed care's promise at last — by orienting health services toward keeping us well instead of waiting to apply costly high-tech band-aids to the sick.
What's the answer? A growing number of experts hope primary care can be rescued by something called the patient-centered medical home (PCMH). Definitions vary, but the PCMH is widely described as a reorganized primary care practice in which the doctor gets paid — more generously than today — not for running patients in and out for standard office visits, but for truly coordinating their care in a cost-effective way. In a sense, it's the old dream of better payment for cognitive services in a new guise.
The medical home idea actually goes back to 1967, when the American Academy of Pediatrics (AAP) advanced the term to describe a central location for the medical records of a special-needs child. Revived and expanded, the concept is widely used today in both public and private sectors to describe what a primary care practice could be.
American College of Physicians (ACP) Vice President Michael S. Barr, MD, who has focused on the PCMH dream for more than three years, defines it as "patient-centered longitudinal care, with the services that are recommended by evidence-based guidelines, appropriate to the patient according to his or her preferences in conversations with a physician in a trusted healing relationship."
Making that a broad-based reality will be a tall order. "It requires a complete re-engineering of a practice," says Joe Fortuna, MD, former medical director of Delphi, the parts supplier that General Motors spun off in 1998, who serves on the executive committee of the Michigan Primary Care Coalition and as a Michigan State University consultant on physician process improvement. "If it's done right, it really is turning the whole thing upside down, making it patient-centered instead of physician-centered."
An idea arrives
But the PCMH is already more than a gleam in the eye. It has its own not-for-profit umbrella organization, the Patient-Centered Primary Care Collaborative (www.pcpcc.net) — a coalition of supportive employers, health plans, consumer groups, labor unions, hospitals, physician groups, and other stakeholders. It's being tried in several pilot programs across the country. A demonstration was called for in the Tax Relief and Health Reform Act of 2006, and the PCMH also appears in the Preserving Patient Access to Primary Care Act, introduced by Democratic Rep. Allyson Schwartz of Pennsylvania.
"We chose the name medical home when we put forward our policy papers because we wanted to link the notion to that idea from the 1960s," says Barr, referring with his "we" to the four primary care specialty organizations that have pushed the PCMH notion forward in the 21st century: the AAP, the ACP, the American Academy of Family Physicians (AAFP), and the American Osteopathic Association (AOA). In a Pediatrics article in 2002, the AAP expanded the definition of its old term to describe something that would offer "accessible, continuous, comprehensive, family-centered, coordinated, compassionate, and culturally effective care." Then the AAFP chimed in with a 2004 report called The Future of Family Medicine, and the ACP followed in 2006 with The Advanced Medical Home.
At a professional meeting in 2006, the ACP's Barr met Paul Grundy, MD, MPH, and Martin Sepulveda, MD, two IBM medical executives in charge of buying health care for overseas employees. Recalls Barr: "They said, 'We really like your paper and those of the pediatricians and the family physicians, and that's the kind of care we can buy in other countries. If you guys can get your ideas together in one place, we'll bring other employers to the table and start talking about how we can make this happen.'" That was the impetus for the February 2007 release of another document called Joint Principles of the Patient-Centered Medical Home by the four societies together, representing nearly one third of a million U.S. doctors.
"The conversation with the employers was ongoing," says Barr. "And at one point we said, 'You're not going to be able to get this unless you pay differently — and, in fact, pay more for some of these things, because practices will have to be transformed.' And they said, 'OK, but we're not going to pay for something unless we can define it.'"
In response, the four physician societies sat down with the National Committee for Quality Assurance (NCQA) and together they created a three-tiered set of credentials that practices might earn to win recognition as PCMHs, building on an existing initiative called Physician Practice Connections, known by the pay-for-performance program "Bridges to Excellence" as the Physician OfficeLink.
Home sweet home
So how would a PCMH be different from a traditional primary-care practice? The answer is a basket of related innovations, which the NCQA represents in a point system for the three levels of PCMH accreditation it offers. Only the highest level requires that Holy Grail of medical modernization, the electronic medical record. Most of what the PCMH model calls for isn't rocket science, but as Don Bradley, MD, chief medical officer and senior vice president for health care at Blue Cross & Blue Shield of North Carolina, puts it, "The inertia in getting it done is pretty overwhelming to a doc who is trying to see 30 patients a day." In six key areas, the goal is to improve significantly on traditional practices.
Better patient access. "Practices have discovered that when patients wait for the next appointment the receptionist gives them, they tend to put off their current concerns till that next visit," says Don Liss, MD, who heads up Aetna Healthcare's regional health plans in the mid-Atlantic states and also spearheads the insurer's PCMH efforts. "It's not efficient." Instead, the PCMH envisions "open-access scheduling," which makes it much easier to get a prompt appointment. "Some offices have said, 'Anybody who wants to be seen today will be seen today,'" says Liss. "Obviously they rely on patients not to abuse the privilege."
Better management of chronic conditions. "Unfortunately, incentives to arrest the progression of chronic disease do not exist in the current health care system," says a 2008 report from the Deloitte Center for Health Solutions, part of the consulting firm Deloitte Touche Tohmatsu. To attack that problem, PCMHs would create registries of patients with chronic conditions such as diabetes, asthma, and hypertension, so that they can be managed proactively rather than reactively. "The chronic care management industry has burgeoned over the last decade," notes the report. "However, it has largely overlooked the role of physicians as care coordinators." In the PCMH, they'd play that role.
Better patient "coaching." Similarly, the PCMH might join with — or take over — sporadic efforts by health plans and disease management vendors to coordinate care with mailed, e-mailed, or telephoned reminders to prompt patients to schedule check-ups, well-care visits, tests, or prescription renewals, or to answer questions by way of dial-a-nurse lines. "No one would dispute," says Liss, "that it is more effective for a patient's physician to coordinate, organize, and direct his or her plan of care than for a distant entity to do so — when that physician actually does it."
Better follow-up and information flow. "We know from recent statistics that there is a high hospital readmission rate, and of those who get readmitted, a significant portion never had an ambulatory visit after that initial discharge," says Barr. In a PCMH, the physician's office would follow up to make sure, for example, that when Mrs. Johnson is given the referral to the cardiologist, she actually sees that specialist, fills the prescription he gives her, takes the medication, and gets the hoped-for results.
Better use of nonphysician staff. "The other members of a physician-led team, under physician supervision, would be empowered to do more things, freeing the doctor to spend more time on the cognitive," says Liss. For example, he says, a medical office assistant might be trained to do "very focused activities" such as performing diabetic foot exams or gathering and identifying the medications a patient is regularly taking and reconciling that list with the medications the doctor says the patient should be taking.
Better prescribing. "One of the big pieces we push with our medical home project is electronic prescribing," says Bradley. "Our e-prescribe system transmits prescriptions to the pharmacy quickly. But it will also tell you about formulary status, drug interactions, and allergies — helping to avoid giving someone a drug that's either redundant or problematic."
Better use of varied communications. Primary care doctors would be freed to make more efficient use of the telephone and e-mail to communicate in a timely fashion with patients when an exam is not required — not incidentally sparing patients the hassle of coming in. Barr explains: "They might say, 'OK, Mrs. Smith, we're going to increase your XYZ medication — here is your blood-pressure cuff. I'm going to call you on Tuesday at 4 p.m. Let's talk then about your blood pressure and the side effects' — instead of making Mrs. Smith come into the office because, in all honesty, that's the only way they get paid."
Down the road, as the PCMH model advances, it calls for the smooth integration of the electronic medical record and increasingly rigorous preventive care. And with all these changes, income and professional satisfaction in primary care would be expected to rise, reversing today's flood out of the profession. Doctors across the country may say, as Liss says the ones in his Southeast Pennsylvania pilot program are already saying, "I feel better about the job I'm doing. Fewer things are slipping through the cracks."
So who pays?
No one disputes what we've heard for years — that failures of adherence, communication and follow-through, duplications caused by a lack of information-sharing, and needless ER visits and hospital readmissions waste more than enough resources to pay for a somewhat bigger primary care piggy bank. Barr: "If I'm a big industrial employer and 5 percent of my health care expenditures goes to primary care, I can pay primary-care doctors 20 percent more and still have that share be only 6 percent. With better coordination, I'm sure I can find more than that 1 percent difference across the spectrum of my health care spending."
Indeed, boosters of the PCMH concept say it can be part of the long-sought solution to a broken health care system. But skeptics wonder whether it is like trying to open a checking account with the gold in your teeth.
So comes the awkward question: Who pays? Medicare's PCMH pilot programs, says a Centers for Medicare and Medicaid Services spokesman, are designed to have a neutral effect on the budget by winning back upfront expenses from the money that's saved. The cost to a primary care practice of establishing a PCMH program has been estimated at $100,000 or more, and few practices have that much on hand for voluntary self-improvement. You know who that leaves.
"There is a perception that physicians distrust health plans," the Deloitte report observes delicately. "To that end, it would probably be necessary for the sponsoring health plan to make the upfront investment in the medical home and provide a bonus structure tied to cost savings and population-based outcomes."
In today's pilot programs, it is indeed health plans that are ponying up in the hope of finding future savings. "In the short term, insurers — us included — are making a bit of a gamble and leap of faith that with these investments we'll see better care and the avoidance of unnecessary services," says Aetna's Liss. "And frankly, unless we're able to demonstrate some benefit — 'we' meaning all of the stakeholders, not just health plans or carriers — the PCMH is not going to gain the traction it needs for durable change."
Experts agree that the PCMH revolution is far from a done deal. To foster its development and deal with the changes it brings, health plans will have to step lively in several ways. Besides shelling out money for pilot programs at this early stage, they will "have to work with employers to change the design of benefits," says Sue Willette, senior vice president and chief growth officer of MediMedia USA, who consults with employers. (MANAGED CARE is a MediMedia publication.) "And you might end up seeing some of what we know today as disease management delivered in a similar fashion, but with the primary care physician at the center, directing all the activity."
Broad adoption of the PCMH might also cause an image problem for health plans, as the generally clear Deloitte report warns in one of its more gobbledygook-prone moments: "The concept could be unsettling to a community," it declares, "if it is sponsored by a single health plan that is deemed to be 'disintermediating' between traditional patient-practice dynamics" — in other words, if a plan looks to be acting like Big Brother and getting in the way.
Finally, there is the ticklish issue of specialists doing the math: If primary care doctors earn more and overall costs are controlled, doesn't that mean less for specialists? "I have a couple of colleagues who very specifically worry about that," says Bradley.
Even the most avid boosters of the PCMH will tell you it is not the single silver bullet that will save U.S. health care. But it has the potential to remake primary care and change the environment in which health plans operate, making treatment more comprehensive, more coordinated, and more rational — if it can surmount the serious obstacles in the way of its full implementation.
"We're seeing the idea have some legs this time around," says Willette. "But there are a lot of skeptics out there."
Steven R. Peskin, MD, MBA, FACP, is executive vice president and chief medical officer for all divisions of MediMedia, USA, the company that publishes MANAGED CARE. He is also assistant clinical professor of medicine at the University of Medicine and Dentistry of New Jersey. Reach him regarding this article at [email protected]
Timothy Kelley, a former editor of MANAGED CARE, assisted in the preparation of this article.
What medical homes might save — and restore
Even the Congressional Budget Office has no perfect crystal ball when it comes to predicting health care costs and savings. But a report last year from the Deloitte Center for Health Solutions, part of Deloitte Touche Tohmatsu, took a bold stab anyway at estimating what might be "the net impact of the medical home model" through better coordination of care and the avoidance of unnecessary or duplicative services. Here is what it envisioned:
30 percent savings in inpatient and physician payment
10 percent fewer hospital admissions
20 percent fewer emergency-room visits
10 percent less absenteeism
It also forecast a monthly savings of $170 per patient enrolled in disease management programs.
Though it acknowledged many obstacles — infrastructure limitations, uncertain upfront funds, possible turf wars, and the primary care physician shortage itself among them — the report invoked a happy possible future ("Medical homes could more than pay for themselves") that began to sound as if we'd all be living in a Norman Rockwell painting. "Empowering primary care physicians with direct accountability for all care for their patients," wrote Deloitte, "could help to re-establish the collaborative doctor-patient relationship that this nation has been sorely missing."
4 medical-home pilot programs . . . and what they are revealing
1. North Carolina — Blue Cross & Blue Shield
Begun: Spring 2006 (3 years)
Size: 250 doctors in 51 practices throughout the state with about 10,000 patients, participating in National Committee for Quality Assurance "Bridges to Excellence" accreditation programs for diabetes management, heart-disease prevention, and streamlined practice. The last of these, Physician OfficeLink, is considered a precursor to the patient-centered medical home.
The experience: This PCMH-like program left patient "coaching" at the health plan level; 56 participating doctors earned individual Physician OfficeLink designations — one advanced, 28 intermediate, and 27 basic. "It was a hassle for doctors to get this accreditation, which is why we helped pay the fees and sent out consultants to help them do it," says Don Bradley, MD, chief medical officer and vice president for health care at Blue Cross & Blue Shield of North Carolina. He is both a former small-town family physician and a "recovering academic" with a background as a clinical informatics biostatistician. "But the overwhelming response has been that it has improved their practices and improved their outcomes."
The results: The insurer spent about $500,000 per year and reaped a 2:1 return on investment. Data from one year, July 2007 to June 2008, show that practices with OfficeLink designation, for example, reported good blood pressure control in 39 percent of their patients with diabetes, while the comparable figure for practices without the credential was 21 percent. Results from the separate diabetes and heart disease programs were less impressive than they might have been because previous initiatives had already improved practices in these areas, but OfficeLink — the PCMH precursor — is now being offered to all the plan's practices in the Tarheel State.
Words of wisdom: "Think out of the box, but measure — you've got to assess what you're doing and use what works," says Bradley. "If you don't measure, you don't know."
2. Southeast Pennsylvania — Aetna, Cigna, Independence Blue Cross, and the state's three Medicaid plans
Begun: Spring 2008 (3 years)
Size: 150 full-time equivalent doctors in 32 practices with about 200,000 active patients, concentrated in the state's southeastern region and accounting for about 85 percent of the patients in these practices.
The experience: "It's probably the oldest of the [full-fledged PCMH] national pilots," says Don Liss, MD, director of Aetna's regional health plans in the mid-Atlantic states and leader of its PCMH efforts. In this program, practices seek NCQA designation as PCMHs. Of the participating practices — all of which were represented at a first-anniversary bash this May attended by Pennsylvania Gov. Edward Rendell — "four or five" were still waiting for their "final acknowledgment" as of July; of the others, about one third had won advanced (level 3) designation while the others split evenly between levels 1 and 2.
The results: By April 2009, the key clinical indices being watched were "all moving in the right direction," says Liss, an internist who is married to a practicing primary care physician who is not yet participating in the pilot program. These favorable measurements included the number of people with asthma who had a documented action plan (up from 25 percent in July 2008 to 60 percent in April 2009); the number of people with diabetes who had good blood-pressure control (up from 55 percent to 65 percent in the same period), had a documented foot exam (up from just over 20 percent to 60 percent), had a most-recent HbA1c reading of 7 or less (up from 30 percent to more than 40 percent), and were on aspirin (up from 40 percent to 60 percent). At the end of the three years, an independent third party will evaluate both clinical and financial results to help establish credible outcomes measures to create a compensation model. For now, health plans are providing the upfront money.
Words of wisdom: "For a medical home to work, it has to be a multistakeholder effort," says Liss. Nearly all insurers covering the patient population need to come aboard, he explains, because "the task of primary care practices is to fundamentally change, so it has to be for all of the patients who walk in the door. You can't do this only for people who have a Blue Cross card. That means everyone has to contribute to the funding of it. And that's where it gets interesting."
3. Michigan — Blue Cross & Blue Shield
Begun: June 2009
Size: More than 1,000 doctors in about 300 practices with more than 300,000 members (3,800 physicians will work on implementing at least one PCMH feature, affecting nearly 2 million patients). The Michigan Blues say their program is the nation's largest.
The experience: "The bar has been elevated to encompass more of what it takes to deliver good care," says Jim Bridges, MD, executive medical director for key accounts at Blue Cross & Blue Shield of Michigan, who says his program is in an "evolutionary state" in which some health coaching of patients is done by the plan and some by practices. The Blues have introduced a payment code that allows physicians to be paid for care coordination.
The results: Though official numbers aren't available yet, Bridges says he already knows that practices that meet PCMH standards are performing better than others, building on the foundation they'd previously created (in terms of improved HEDIS scores and generic prescribing rates, for example) by excelling in a pay-for-performance plan. But Bridges cautions: "I wouldn't think of the medical home primarily as a cost saving measure, because it's really principally about quality, and in the short term sometimes quality can cost more."
Words of wisdom: "You really have to have systems that help to address all of your patients for the most common issues," says Bridges. "You can't just dabble in it and make random changes, because you could make things worse if you're not careful."
4. Montana — New West Health Services
Begins: Soon
Size: Two large group practices — St. Peter's Medical Group in Helena and Western Montana Clinic in Missoula, each with 20-30 physicians — plan to adopt the PCMH model, with the 40-50 doctors at the Billings Clinic possibly to follow.
The experience: "It's like taking the wheels off a car while it's moving," says David Kibbe, CEO of New West Health Services, of the expected transition to the PCMH model. He sees similarities between that model and the way capitation and integrated care were supposed to work in the old days.
The results: It is too soon for clinical or financial results of the PCMH program, but the plan has already taken steps to boost primary care compensation. From what he has seen in the past, Kibbe believes there is currently about 40 percent overutilization in the system. Subtracting an estimated 10 or 15 percent for care "that should be provided but isn't provided," he expects to see a net saving.
Words of wisdom: "I want to question almost everything we do in health care," says Kibbe. "If medical homes were the be-all and end-all, I'd be disappointed."
"I wouldn't think of the medical home primarily as a cost saving measure, because it's really principally about quality, and…sometimes quality can cost more"
—Jim Bridges, MD, BCBS MI
Meetings
| | | |
| --- | --- | --- |
| National Healthcare CXO Summit | Las Vegas, NV | October 19–21, 2014 |
| National Healthcare CFO Summit | Las Vegas, NV | October 19–21, 2014 |
| Innovative Member Engagement Operations For Health Plans | Las Vegas, NV | October 20–21, 2014 |
| 4th Partnering With ACOs Summit | Los Angeles, CA | October 27–28, 2014 |
| 2014 Annual HEDIS® and Star Ratings Symposium | Nashville, TN | November 3–4, 2014 |
| PCMH & Shared Savings ACO Leadership Summit | Nashville, TN | November 3–4, 2014 |
| World Orphan Drug Congress Europe 2014 | Brussels, Belgium | November 12–14, 2014 |
| Medicare Risk Adjustment, Revenue Management, & Star Ratings | Fort Lauderdale, FL | November 12–14, 2014 |
| Healthcare Chief Medical Officer Forum | Alexandria, VA | November 13–14, 2014 |
| Home Care Leadership Summit | Atlanta, GA | November 17–18, 2014 |
| HealthIMPACT Southeast | Tampa, FL | January 23, 2015 |
Our other journal
P&T Journal for September 2014
FEATURES
HEALTH CARE & LAW
Legal Risk Management Opportunities, Pharmacy Practice, and P&T Committees
Hospitals Struggle With ACA Challenges
Drug–Gene Interactions: Inherent Variability in Drug Maintenance Dose Requirements
Schizophrenia: Overview and Treatment Options
PIPELINE PLUS
Schizophrenia Therapy Options Increasing
DEPARTMENTS
MEDICATION ERRORS
Too Many Abandon the "Second Victims" of Medical Errors
PRESCRIPTION: WASHINGTON
New Controversy for 340B: OPA Rebuffs Ruling by Court
New Drugs/Drug News/New Medical Devices
Pharmaceutical Approval Update
DRUG FORECAST
Loxapine Inhalation Powder (Adasuve)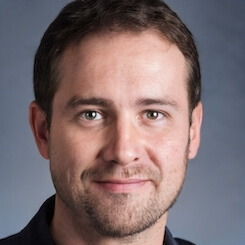 Paul Lendner ist ein praktizierender Experte im Bereich Gesundheit, Medizin und Fitness. Er schreibt bereits seit über 5 Jahren für das Managed Care Mag. Mit seinen Artikeln, die einen einzigartigen Expertenstatus nachweisen, liefert er unseren Lesern nicht nur Mehrwert, sondern auch Hilfestellung bei ihren Problemen.