Argument about safety reflects biosimilars and brands jockeying for market share
When a small-molecule drug goes generic — as that little purple blockbuster Nexium (esomeprazole magnesium) will next year — manufacturers use the same name for the active ingredient when they push out cheaper knockoffs. But with final FDA rules on biosimilar development still in the hands of regulators, and the World Health Organization looking to gain some global consensus on naming these "follow-on" biologics, there's a lively regulatory dustup going on over whether the same rules should apply.
The two sides in this debate are easy to identify, as they are already at war over state laws that require pharmacists to notify physicians whenever they substitute a biosimilar for a branded product. And they are sparring over some familiar issues that date back to the original showdown over creating a regulatory pathway for their approval.
Big companies like Amgen and Genentech, which are pushing the state notification bills, have been backing lobbying organizations such as Pharmaceutical Research and Manufacturers of America, the Biotechnology Industry Organization (BIO), and the Alliance for Safe Biologic Medicines to demand different names for biosimilars.
The opposing side, including some of the big generic drug manufacturers such as Hospira, Novartis, and their lead trade group, the ­Generic Pharmaceuticals Association (GPhA), are insisting on being given the right to use what WHO refers to as the International Non­proprietary Name (INN).
Hanging in the balance is a set of naming rules that may well influence how much of an effort will be required of biosimilar manufacturers to gain widespread adoption of their discounted products. Depending on which side you listen to, the decision could influence drug safety as well as pharmaceutical benefit managers, who are responsible for steering patients to the right product for the right patient — at the best price.
Keeping track of adverse events
"Even identical twins get different names," says Michael Reilly, executive director of the Alliance for Safe Biologic Medicines. Reilly was one of the industry figures to weigh in regarding the recent WHO meeting on biosimilar names in Geneva. "That meeting was really about whether or not unique names are needed for safety reasons," says Reilly. From the alliance's view, the argument is settled in favor of requiring different names.
"This is serious," he says. "It's important to know exactly what product [a doctor's] patient is taking." And when there are adverse events, which will be inevitable, the physician, regulators, and the industry need to understand precisely which drug was given, he adds.
Reilly and his allies argue that biosimilars are clearly not the same as the originals. Biologics are derived from living cells, and even a slight difference in the product could be a harbinger of a different therapeutic effect. To properly track side effects, a different name would be needed for each.
"Biosimilars are not generics," adds Reilly. "The generic model doesn't apply." Therefore, he argues, neither should the same name be used.
A bipartisan group of six powerful senators, including John McCain (R-Ariz.) and Charles Schumer (D-N.Y.), went out of its way in late October to send ­exactly the opposite message to Margaret Hamburg, the head of the FDA.
Congress, they wrote, considered requiring different names when lawmakers hammered out the Biologic Price Competition and Innovation Act. And Congress declined to do so. The reason, they say, is that legislators felt that different names would create unnecessary confusion for doctors and patients, possibly triggering medical errors. Also, they add, any such federal regulation would needlessly interfere with state laws on generic substitution.
In the letter they also note that any rule that would require separate names could eliminate some major cost savings that a diverse group of payers has been advocating: "While not all biosimilars will be designated as interchangeable, it is essential that, once a biosimilar has such a designation, a unique name does not stand in the way of otherwise appropriate substitution. Mandatory generic substitution is a common cost saving tool for public and private benefit providers and payers that we cannot afford to lose."
Express Scripts lobbyist Mary M. ­Rosado wrote her own letter to the FDA last year and came down squarely on the side of same-name rights, noting that a biosimilar by any other name creates an unnecessary barrier for anyone trying to spread the word on less expensive alternatives to a branded therapy.
"Three pharmacist organizations have said a unique name is not needed, so if anything, this is just one impediment to the adoption of more affordable medicines in the U.S." — Sumant Ramachandra, MD, senior VP at Hospira
"To effectively market biosimilars," she said, "products must share the same INN as the innovator's product."
Impeding less expensive biologics?
"People do not want a system to change that has been working quite well," says Sumant Ramachandra, MD, the senior vice president and chief scientific officer of Hospira, which has been gaining approvals for biosimilars in Europe, where same-name privileges for the follow-ons are allowed.
"As a physician," he adds, "it's not my job to remember 10 different versions of a drug's name. Three pharmacist organizations have said a unique name is not needed, so if anything, this is just one impediment to the adoption of more affordable medicines in the U.S."
That's a particularly critical issue, he adds, if you consider that over the next 5 to 10 years the GPhA asserts that biosimilars can start to deliver around $20 billion in annual savings — definitely the high end of the range of expected cost savings.
"The intent of the law was to establish that the biosimilar has been compared to a referenced product, using rigorous scientific principles" that prove that it meets the definition of a similar product, he adds. It's true that just moving a biologic from one manufacturing site to another can trigger small changes in the therapy's molecular structure, but the FDA doesn't require the drugmaker to rename it, he says.
Pharmacy benefit managers in the managed care world would also prefer to keep things simple, says ­Ramachandra, with some less technologically sophisticated groups likely to experience some trouble classifying a multitude of newly-named biosimilars. "I've talked to several pharmacy benefit managers, and it depends on the sophistication of their IT system — their ability to classify different drugs in the same category. They say that keeping the same INN is the best way of keeping things simple and that brand names and National Drug Codes are sufficient for their systems."
BIO's position is that Congress should leave the decision to the FDA, allowing the agency to use its scientific know-how to come up with the right decision. The group is adamant that different names are necessary.
"Minor differences between innovator and biosimilar products could lead to real differences for patients; therefore it would be inappropriate to permit use of the same nonproprietary name for biological products," BIO said in a prepared statement.
Reilly notes that the same-name side doesn't have an exclusive franchise on powerful supporters. Raffaella Balocco Mattavelli, PhD, the INN manager at WHO, has agreed that generic rules shouldn't apply to biosimilars, he notes.
Reilly also doesn't believe that the naming issue will play a big role when it comes to the pharmacy benefit administration business.
"I don't think so," he replied when asked if the PBMs of the world would find it more difficult to steer patients to biosimilars if they had to use different names. "Most people think they're going to figure out how to do it."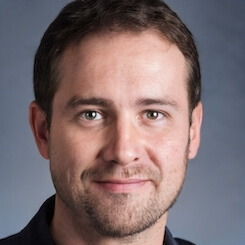 Paul Lendner ist ein praktizierender Experte im Bereich Gesundheit, Medizin und Fitness. Er schreibt bereits seit über 5 Jahren für das Managed Care Mag. Mit seinen Artikeln, die einen einzigartigen Expertenstatus nachweisen, liefert er unseren Lesern nicht nur Mehrwert, sondern auch Hilfestellung bei ihren Problemen.