Their cost advantage is incontrovertible, but will doctors and patients join reference product manufacturers in trying to restrict them?
Biosimilars once again are taking center stage as the Food and Drug Administration prepares to issue additional guidance later this year.
Although the FDA has received 13 inquiries (as of the end of 2013) from companies considering entry into the biosimilars market, no formal applications have been submitted. This lack of activity is likely to end quickly now that implementation of the Affordable Care Act is under way and the need to rein in the high cost of health care and, especially, biopharmaceuticals is critical. The time for biosimilar manufacturers to get their foot in the door is now.
That was the message at the Biosimilars and Follow-On Biologics 2014 Americas Conference, held in Philadelphia in February. And a quick Google search will reveal that a number of similar conferences are scheduled in this country and abroad for the rest of 2014.
"I expect that a biosimilar will be on the U.S. market in two years," says Michael A. Swit, special counsel at Duane Morris, in San Diego. Swit was one of several speakers at the two-day conference, which featured discussions about biosimilar entry into the U.S. pharmaceutical market and the critical issues that need to be addressed.
Fueling increased biosimilar interest is the recognition that 32 biologics with combined sales of $51 billion will lose patent protection by next year. IMS Health projects that the biosimilars market will reach up to $25 billion by 2020, 4% to 10% of the projected $250 billion biologics market. A 2011 Deloitte analysis projects that biosimilars will erode pharmaceutical industry revenues by $29 billion over the next 10 years.
A biosimilar, or something else?
To support consistent analyses across geographies, therapies, and manufacturers, IMS Health has established an industry-verified categorization of biologics. Although not every product fits neatly into these classifications, the schema applies in most instances.
Classification of biologics
Source: Searching for Terra Firma in the Biosimilars and Non-Original Biologics Market: Insights for the Coming Decade of Change, IMS Health, 2013
Although biosimilars (also called follow-on biologics, copycat biologics, or nonoriginal biologics) will probably enter the U.S. market by the end of this decade, lack of physician or public acceptance could delay, if not derail, their use. Also, depending on the FDA's actions, what is considered to be a biosimilar in Europe may be a different entity here in the United States.
The FDA issued three draft guidance documents in 2012 that describe how the biosimilar approval process will work. In its February 2012 guidance, "Scientific Considerations in Demonstrating Biosimilarity to a Reference Product," the FDA acknowledged that a one-size-fits-all pathway is not possible and says it will consider the "totality of evidence" when assessing biosimilar applications. The agency's stated intent is to encourage quick development of biosimilars so as to reduce consumer costs and to allow manufacturers to compete effectively in the worldwide biologics market.
The agency has not yet clarified what it will require for manufacturers to demonstrate interchangeability, nor has the agency addressed the issue of comparative studies. The Biologics Price Competition and Innovation Act of 2009 (BPCI) says that a biological product can be considered interchangeable with the reference product (the original biologic) if it is determined that the biological product can be expected to produce the same clinical result as the reference product in any given patient. Biosimilar manufacturers, however, are waiting on the FDA to specify what would constitute proof of interchangeability. Studies will need to be indication-specific, says Swit. "There is a strong argument that interchangeability must be proven in all indications to satisfy the 'any given patient' standard under the BPCI."
Need for comparative studies
The clinical trials concern is a thorn that will have to be dealt with somehow. "Patients may be reluctant to participate in a clinical trial," says Joseph P. Fuhr Jr., PhD, professor of economics at Widener University in Chester, Pa., and one of the presenters at the Philadelphia biosimilars conference. "A patient with breast cancer, for example, may not want to participate in a trial of Herceptin versus a biosimilar where there is a great uncertainty if the biosimilar will work."
In addition, several companies may attempt to develop the same biosimilar, he adds, so "it may be difficult to get enough volunteers for a clinical trial."
U.S. pharmaceutical companies also have called for clinical studies of biosimilars to include immunogenicity and safety and efficacy data. Physicians will want to know more about what they are prescribing and will want to see comparative studies and underlying data.
The first biosimilar was approved in the European Union in 2006, and the EU market now consists of 16 biosimilars in three classes — human growth factor, short-acting erythropoietin, and daily granulocyte colony-stimulating factor (G-CSF) — plus a monoclonal antibody approved in 2013. Lowering costs for the consumer has driven their approval, says Fuhr, but automatic substitution at the pharmacy has not occurred. "The European Medicines Agency advises against such substitution," says Fuhr, "although France now allows for substitution in new patients not previously on a reference biologic." The uptake of biosimilars in the EU has been slow, but no substantial safety issues have emerged thus far. Canada and Japan, meanwhile, have approved a biosimilar of Omnitrope, a growth hormone.
Biologics — and the term is still confusing for many health care providers, payers, and patients — are large-molecule drugs manufactured in cells derived from living organisms, First-generation biologics have been derived from humans and animals, e.g., animal and human blood products or insulin from pigs. Second-generation biologics, however, are made by genetically engineering DNA in living organisms. in contrast to the small-molecule drugs that are synthesized in a laboratory. Generic versions of a synthesized drug are able to copy the original drug, although as time passes, slight differences do occur during the manufacturing process.
A biosimilar, however, is never identical to the "reference product," which is the branded biologic. The BPCI describes biosimilars as having "no clinically meaningful differences" from the original product. But biologics and biosimilars are sensitive to, and altered by, changes in their manufacturing process. A biosimilar, by definition, is not a new biologic, Fuhr points out, but also not a replica of the original drug because of the nature of biologics. "They are, at best, highly similar."
3 definitions of a biosimilar
U.S. Food and Drug Administration: A biological product that is highly similar to a U.S. licensed reference biological product notwithstanding minor differences in clinically inactive components, and for which there are no clinically meaningful differences between the biological product and the reference product in terms of the safety, purity and potency of the product.
World Health Organization: A biotherapeutic product that is similar in terms of quality, safety, and efficacy to an already licensed reference biotherapeutic product.
European Medicines Agency: A biological medicine that is developed to be similar to an existing biological medicine (the "reference medicine"). When approved, a biosimilar's variability and any differences between it and its reference medicine will have been shown not to affect safety or effectiveness.
The FDA acknowledges this in its guidance. Because manufacturers own their own cell lines and use proprietary manufacturing techniques, the agency notes, each production method results in differences in the molecule.
Why develop a biosimilar?
Simply because it is easier and less costly to mimic than to innovate, says Fuhr: "Biosimilar companies believe they can make a good return on their investment." The use of biologics is increasing, he points out, and given that biologics are costly, insurers and governments will pay more attention to the potential cost savings of biosimilars. "That could be the major force behind biosimilar uptake when finally there are guidelines and a path for approval in the U.S.," says Fuhr. With a projected savings around 20%, which industry observers seem to agree on, the resulting savings could be huge given the relative high cost of a biologic. "For example a 20% difference in the price of a $100,000 biologic would result in a $20,000 savings. Savings could add up quickly."
Big pharma is not sitting still
Branded companies have been following the strategy of developing superior second generations of their biologics, says Fuhr. However, this could result in considerable R&D costs as well as possible failure.
On the other hand, in February, Merck KGaA in Germany announced that it will step up its push into biosimilar manufacturing, and added it has all the capabilities to compete in the biosimilars market. Karl-Ludwig Kley, Merck KGaA's CEO, said that he expected significant market growth by the second half of this decade. Merck KGaA has been working with Bionovis in Brazil and Dr. Reddy's Laboratories in India on six biosimilars for cancer and arthritis.
Similar to Remicade
Celltrion, based in South Korea, has already developed a biosimilar version of infliximab (Remicade), which it calls Remsima. The company is seeking European approval and claims that the drug would be almost 30% cheaper than Johnson & Johnson's TNF inhibitor. According to Standard & Poor's reports, in 2011, global sales for infliximab were $7.2 billion.
Johnson & Johnson has said it may file a patent infringement lawsuit. Celltrion Chairman Seo Jung Jin has also said he plans to sell his $1.3 billion stake in the company and Roche, Teva, and AstraZeneca have been mentioned as potential buyers.
Patents, pricing, and prescription will be three primary barriers to approval and acceptance of biosimilars by the American public. But these barriers will not hold indefinitely. Despite the difficulties facing biosimilar makers, the market will develop — if only because the high cost of biologics is untenable in the long run.
State legislation advances
Several states have already considered the issue of biologic substitution, though prematurely. Five states (North Dakota, Florida, Oregon, Virginia, and Utah) have adopted legislation; 10 have rejected legislation for the time being (Arizona, Arkansas, California, Colorado, Delaware, Illinois, Indiana, Maryland, Mississippi, and Texas). Legislation is pending in Massachusetts, Pennsylvania, and Washington, which has also said that 60% of cost savings must be passed on to the consumer.
Katherine T. Adams is a Pennsylvania-based independent journalist. She may be reached at [email protected]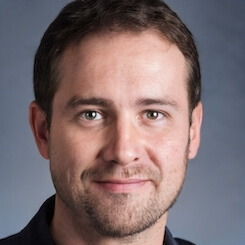 Paul Lendner ist ein praktizierender Experte im Bereich Gesundheit, Medizin und Fitness. Er schreibt bereits seit über 5 Jahren für das Managed Care Mag. Mit seinen Artikeln, die einen einzigartigen Expertenstatus nachweisen, liefert er unseren Lesern nicht nur Mehrwert, sondern auch Hilfestellung bei ihren Problemen.