Plans will have to be careful about how incentives are structured. Doctors will need to be convinced that intentions are pure.
For thousands of physicians on the West Coast, ringing in the New Year signified more than the annual renewal of hope. For many California physicians, Jan. 1 brought a new quality-bonus initiative that now covers most of the for-profit HMO members in the state.
Whether the program serves as a fresh start or a false move remains to be seen. But change is in the air. And it isn't just California dreaming.
As many health plans can bear witness, paying incentives for quality is not a new idea. But with a blend of health care reformers, education chieftains, and accreditation honchos backing the effort, a fresh lineup of experimental quality-bonus plans is being rolled out early this year. And some of the smaller stakes that had been tied to quality bonuses are giving way to packages that are arguably too big to ignore — in some cases, 15 percent of physicians' income.
Proponents say that by putting that money on the table, they can engineer a fundamental shift in the way doctors manage their practices, taking the spotlight off the "perverse economics" that rewards high volume.
A sampling of strategies:
A new pay-for-performance plan is being launched this month as the top commercial HMOs in California start gathering the data for public report cards on doctors and rewarding them on their ability to adhere to best practices in several key areas. An added bonus: hard cash to adopt the kind of new technology needed to make reporting possible.
Ford, UPS, Proctor & Gamble, and a growing coalition of employers are setting GE's Six Sigma quality sights on health care. Later in the quarter, they will start offering an annual bonus every time a top-ranked doctor in Boston, Louisville, or Cincinnati, sees one of its diabetic workers in three designated areas. That extra bonus money, the company reckons, will be paid back in higher productivity from a healthier work force. The coalition will shortly launch a similar program with respect to cardiovascular care.
In its latest report on quality, the National Committee for Quality Assurance heralded the work of Touchpoint, a physician-owned health plan in Wisconsin that was held up as a prime example of how plans should use bonuses to raise quality standards in a way that enlists their doctors' enthusiastic support.
And a task force for the Institute of Medicine recently urged Health and Human Services Secretary Tommy Thompson to carry the torch for bonuses by rolling them out in Medicare and bringing some badly needed standardization to the mix.
"We're at a pilot stage," sums up Margaret O'Kane, executive director of the NCQA. "I think you're seeing the beginnings of it. Health plans are looking at it, but I think there is also some hesitation."
For good reason. O'Kane and most of her peers are quick to point out that for the past decade, doctors and institutions have known that providing more care rather than better care was where the real money was. That goes double when the federal government is continuing to drive cuts in Medicare payments.
Using bonuses to drive a new ethic in health care won't be easy. But sticking with the status quo, supporters add, is the wrong answer for everyone.
"I think this is the wave of the future. This is the way people are going to get paid, both plans and groups," says Beau Carter, executive director of the Integrated Healthcare Association, which pulled together the panel of physicians and plan executives that designed the California Pay for Performance program. "Our theory is that a 5- to 10-percent bonus on total revenue is enough to change physician-group behavior."
The system has to dump disincentives once and for all, Carter says. "If we don't fix that, we'll be stupid."
Stupid and sick.
"I do believe it's wrong to pay more for bad care, which is basically what we do now," agrees Gilbert Omenn, MD, former CEO of the University of Michigan Health System, who chaired the IOM committee that just released the report "Leadership by Example: Coordinating Government Roles in Improving Health Care Quality."
A tough sell
Ironically, those places where bonuses are coming into play most prominently are setting the stage for a highly public tug of war between competing incentives. Some of the toughest watchdogs on the consumer beat say that all the bonuses they've seen still can't compete with the dictates of capitation.
The only thing everyone agrees on is that the current system has to change. You'll find big employers at the front of the chorus.
"Providers are paid the same for good or bad care, whether it's free of, or fraught with, mistakes," says Suzanne Delbanco, PhD, executive director of the Leapfrog Group. "Bonuses have been used to a surprisingly small degree and, when used, they have been very small. But there's evidence showing that combining public accountability with a bonus program can, in fact, drive quality improvement."
Quality improvement is what Delbanco's influential group — which encompasses a host of mega-businesses — is all about. But the vast majority of clients in the market are small or medium sized. At this stage, when the average purchaser is still groaning over the ever-mounting cost of coverage, no one in health care says that he has all the solutions. And no one thinks a shift to quality will be a snap.
Just ask Jay Fulkerson, president of Touchpoint Health Plan. Fulkerson oversees one of the oldest and most ambitious pay-for-quality programs in the country. Five years ago, TouchPoint identified several chronic illnesses, bought new tracking methods to evaluate performance, and began to offer bonuses from 5 to 15 percent of primary care doctors' pay. Specialists could earn about 10 percent.
As the first report cards began to circulate, says Fulkerson, doctors rapidly responded by tackling the areas with low scores.
For diabetes alone, says Fulkerson, "what we found is that those patients in the program have dramatically lower claims costs," saving more than $4 million a year. But doctors were driven as much by professional pride as by the dollars, insists Fulkerson.
"Doctors, by their nature, are some of the most competitive people you'll ever see," he adds. "If reports show them lagging behind other doctors, they're hungry to get more information about what's happening."
Collegial recognition. Quality bonuses. Report cards. Add it all up, and you can see why Touchpoint ranked as the overall national champion, if you like to think in such terms, in NCQA's HEDIS performance for 2002.
But Fulkerson also knows that not all clients are as interested in national quality rankings as the Fortune 500.
"This is a tough sell to customers."
Returns for businesses can come in hard and soft forms, take years to track, and call for a lot of extra work in setting up technology systems that measure real performance variations, says the health plan executive. And physicians still feel financial forces pushing them to see more and more patients. Every major trend that's surfaced in health care over the last few years, from defined contributions to medical savings accounts, competes with their push on variation management.
"It's very difficult for us in this environment," says Fulkerson. "Very frustrating."
New money or old?
In California, the big commercial HMOs defined a common set of bonus rules to play by.
For the past three years, Ronald Bangasser, MD, a family physician and president-elect of the California Medical Association, has worked with a panel of experts that prodded and peered at pay-for-quality programs. The goal was to come up with a bonus plan that could be rolled out among all the major plans in California — a group that covers about 80 percent of the non-Kaiser patients in the market. To make it work, he says, they needed to define measurements that even individual physicians and smaller groups could participate in.
One key to gaining physicians' support, he says, was a consensus that the dollars needed for bonuses should come from "new money," a percentage of the annual increase in each year's premium structure.
At first, that could start at 2 percent in the first year and each year thereafter — so that $2 out of every $100 in added premiums would be shifted to the bonus plan. It would start small, says Bangasser, but "Soon, you'd be talking about significant money."
A portion of that money would be for the hardware and software needed to harvest and analyze the data. Fee-for-service claims generate plenty of good data for a quality initiative, says Carter. Capitated claims don't.
"We have said that if you're not able to collect good data, you're not going to be good at managing care," says Carter. The health plans agreed to the indicators, and over the past year, some groups have tested their measurements and reported that they work fine.
"We've come a long way from whether there are going to be group measures to the final little piece: What's the payout going to be and how are we going to get it?" says Bangasser.
Physicians — Bangasser included — say that "little piece" will play a big role in determining how doctors respond. But because of antitrust concerns, Bangasser's committee couldn't define where the bonus money would come from. Virtually all the health plans, he says, agreed orally to extract the money from premium hikes to start paying quality bonuses in 2004 based on 2003 performance.
Until now.
It was at this point, says Bangasser, that Blue Cross of California rolled out an HMO quality plan that raised physicians' hackles. While a larger — and separate — Blue Cross PPO bonus plan was designed to draw on premium hikes, the insurer's HMO doctors would compete for bonuses derived from their capitation surplus pool. These dollars had previously been used to reward physicians for holding down demand for medical services.
Tapping money doctors already earn and shifting it into a new program, says Bangasser, is a formula that won't motivate anyone.
The average response from doctors, says Bangasser: "Gosh. Is this just going to come out of underfunded capitation rates? Why bother? There's no new money. No guarantees. It's coming out of money dedicated to other stuff. That's a really difficult sell."
Health care purchasers, though, are buying. Any time the health plans direct money into quality, patients benefit, says Peter Lee, president of the Pacific Business Group on Health.
"Even where a health plan is moving money from a bonus pool based on utilization to one based on quality metrics, that's a very healthy thing," says Lee, whose membership roster includes some of the biggest employers on the West Coast, with a collective 3 million employees, retirees, and dependents. Some plans, he says, are rolling existing incentives and a mix of new and old money into the effort, adding that wherever the money is coming from, it's a welcome change.
Don't be naive
One consumer watchdog group — the Foundation for Taxpayers and Consumers Rights — doesn't give any kind of bonus plan a fighting chance as long as physicians still work in a system dominated by capitation.
"If we were paying doctors what they needed for the services they provide, along with the bonuses, then we would be somewhere," says Jerry Flanagan, senior health care advocate for the not-for-profit California group, which has been harshly critical of the growing profits posted by regional health plans. "Adding a marginal bonus," he adds, "won't make a difference. The key issue is that health plans are paying doctors the same amount for sick patients as they do for healthy patients. We need risk-adjusted capitation in order to give incentives to physicians to spend more time with those who need care."
It's clear that some physicians are so deeply suspicious of insurance companies that they can't see any good coming from some new bonus plan.
"I'm totally in favor of paying for quality," says a weary Andrew Siskind, MD, a full-time physician and president of Bristol Park Medical Group in Costa Mesa, Calif. "I'm a strong believer that if you put the incentive in the right place it will change behavior."
But he says that in every quality program adopted by HMOs to date, physicians have been offered a pittance for quality and big returns for seeing more patients or denying care. Most of the quality programs, says Siskind, are perpetuating a sham on the public while hurting physicians.
"They're insurance companies. They're in it to make money. Usually when we hear that there's some new quality program, they're out to shift money from us to them."
In order to really drive quality, says Siskind, MCOs would need to peg at least 25 percent of a physician's income to quality performance, as his group does. As it is, "It's a joke. We'll try to do as much window dressing as we can" so they can keep the bonuses, but it won't lead to any real improvement in quality.
Blue Cross, for its part, says all the provider feedback it has been hearing is good.
"Every physician that's seen this, including Dr. Bangasser, has talked about the quality of the program and its values," says Jeff Kamil, MD, Blue Cross's corporate medical director. "There are lots of components to quality measures. We don't think we have the perfect answer, but this is the place to start."
As for Bangasser's critique: "So far the CMA has a negative reaction to everything we do."
Most of the patients covered by Blue Cross, Kamil emphasizes, fall under its PPO plan. And that bonus plan — which will be worth up to $5,000 a year — is for increases in physicians' payments. As for the 1.4 million patients under a Blue Cross HMO, doctors should remember that "over time, physicians were losing utilization bonuses anyway because hospital rates were rising."
Don't expect many people on the private health plan side to champion bonuses as a utopian solution to what ails the health care system. Bonuses, says one health system executive, have to be designed as a practical measure that can demonstrate proven results without subtracting from profits.
"I think it's important for your readers to understand that they shouldn't be naïve," counsels Tom Lee, MD, chief medical officer at Partners HealthCare. "Employers and insurers need a product that works financially and provides good care for patients. Doctors would love incentives on technical quality issues and nothing else, but anybody who understands the big picture knows that an insurance product has to work or it doesn't have long life."
Reaching 10 percent
Two years ago, Boston-based Partners HealthCare took the withholds that were paid to physicians based on budgetary performance and shifted them into a hybrid of efficiency and quality bonuses on a select group of ailments, including diabetes and asthma. Partners invested money in new systems that created registries of asthmatics and diabetics so that it could better track the quality of care that was delivered and raise standards all around. But incentives were also directed at efficiency goals as well.
"People say risks are going away," says Tom Lee. "Wrong. Budget-based risk with full capitation is on the decline but the risk will take different forms. Payments will be withheld and earned back based on efficiency and quality measures — some kind of blend of what doctors think of as efficiency measures along with quality measures. Otherwise the insurance won't work."
Tom Lee is the first to agree that he doesn't have all the answers. "People are feeling their way down the road," he says.
One new venture off the beaten path originated with GE, which took the same Six Sigma approach to health care as it does with all its new product development.
GE — working with NCQA and other groups — decided on a strategy that pays doctors a bonus, provided they rank in the top tier of providers based on quality criteria. Patients get better care, says Tom Lee, and good doctors are rewarded with more money and more patients. Doctors can start thinking of how they manage their population of patients as opposed to the traditional approach of treating whomever shows up in their lobby. The program also provides a boost for an investment in information technology: Doctors who invest in IT — such as electronic medical records, a key quality upgrade — stand to earn an extra $50 per patient per year.
If it remains simply a GE pilot project, it won't have much of an effect, says Tom Lee. But if it spreads to include 10 percent of patients whose employers support it, he adds, plans won't be able to ignore it.
Whether bonuses push beyond the experimental stage and become a standard piece of the compensation puzzle may ultimately depend on the federal government. A task force recently concluded that the government could create the gold standard in quality programs by rolling out one of its own for huge programs such as Medicare and Medicaid.
"If Medicare decided to create bonus payments, it would have huge ramifications," says Delbanco. "If they could pull it off you'd see rapid adoption in the private sector."
The federal government, says Omenn, has in fact adopted a number of quality initiatives. But the programs are a patchwork of projects, with no common standards for assessing performance and no chance of using the government's "enormous influence" to make the country's largest purchaser of health care services a leader in the field. On top of that, Medicare and Medicaid don't have the kind of sophisticated technology needed to collect and analyze health care data.
If the government wants to lead, Omenn says, it will need to streamline its quality efforts, invest in the program, and make sure everyone can work with uniform standards — and then help to extend those same standards to the private side. The idea of requiring doctors to juggle a variety of health plan bonus initiatives along with federal plans is unworkable.
"Nothing would be more frustrating for us as physicians," says Omenn, "than to fill out slightly different forms for payment-for-quality measures just because the payers couldn't get together and agree on a uniform set of measures and formats."
The secretary of health and human services welcomed the IOM report, but was noticeably quiet on the notion of paying bonuses. With the government back in the red, finding new ways to spend money may not prove popular.
Inevitable?
But even without the government's leadership, you can expect to see plenty more on the bonus front.
"I think this is the foreseeable future," says the ever-practical Tom Lee. "The chances of getting it perfect at any time are about zero.
"But, I think this sort of groping for the strategy that rewards doctors for better quality — with quality including efficiency — is going to be going on forever."
NCQA takes baby step toward measuring physician quality
The National Committee for Quality Assurance, long the most recognized and respected measurer of health plan quality, has turned finally to measuring physician quality. The State of Health Care Quality: 2002 includes measurements of the Diabetes Provider Recognition Program.
"These results are among the most exciting in this year's report, in that they suggest the enormous potential of applying measurement and public reporting at the provider level of the system," the report says.
Physicians who volunteer to participate must gather data related to several key clinical performance measures. "Those that meet certain national thresholds are 'recognized' and earn the right to market themselves as such."
How far can this go? No one can say, but NCQA does point out that "The DPRP fills a space comparable to the void filled by NCQA's MCO Accreditation Program when it was launched 11 years ago, in that it represents the first objective look into performance at this level of the system."
How physicians fared treating diabetes
SOURCE: "STATE OF HEALTH CARE QUALITY 2002," NATIONAL COMMITTEE FOR QUALITY ASSURANCE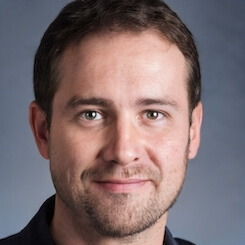 Paul Lendner ist ein praktizierender Experte im Bereich Gesundheit, Medizin und Fitness. Er schreibt bereits seit über 5 Jahren für das Managed Care Mag. Mit seinen Artikeln, die einen einzigartigen Expertenstatus nachweisen, liefert er unseren Lesern nicht nur Mehrwert, sondern auch Hilfestellung bei ihren Problemen.