P&T committees often wait six months to a year before fully evaluating a new drug. The Food and Drug Administration's new "breakthrough drug" designation doesn't change that, but the appellation will almost certainly force P&T committees to review those products earlier than they might otherwise have. Whether P&Ts will have all the data they need, however, is an open question.
"Breakthrough" is a formal designation the FDA began bestowing this year on products it believes can make a real difference. The FDA hasn't explicitly spelled out what the "breakthrough" label means, but we may be seeing that one perk is speedy market approval. The first two biologics to pocket this designation were approved in November — far ahead of schedule.
Roche/Genentech's obinutuzumab (Gazyva) was the first to be labeled a breakthrough drug, back in May and shortly after the California biotech company filed its new-drug application (NDA). Obinutuzumab is a first among leukemia drugs: It attacks cancer cells and stimulates the body's immune system. Investors were taken by surprise and sales and marketing forces were left to scramble when it became apparent during the fall that the FDA would smile on Roche with an early decision. And early it was. When the FDA approved obinutuzumab on November 1, regulators were six weeks ahead of schedule.
Pharmacyclics/Johnson & Johnson's ibrutinib (Imbruvica) received ­approval 12 days later — just four months after its NDA filing. The second drug to gain the FDA breakthrough designation, ibrutinib wasn't expected to be reviewed until February. Regulators, however, quickly approved one of the two indications J&J sought — mantle cell lymphoma, which accounts for only 35,000 diagnoses a year — on the basis of phase 2 trial data. The FDA will revisit the other indication later, even as ibrutinib remains under study.
If P&T committees wanted to size up the two new products, the early approvals didn't leave them much to go on. Genentech was keeping mum about phase 3 data until December's American Society of Hematology Meeting. J&J hasn't established overall survival data for ibrutinib, and, unconventionally, the FDA didn't immediately release ibrutinib's label upon approval.
Ponatinib Pulled Off Market Over Safety Issues
October was just one nightmare after another for Ariad Pharmaceuticals. On October 9, Ariad stopped enrollment in one clinical trial for its leukemia drug, ponatinib (Iclusig), and reduced dosing in other trials after disclosing that real-world incidence of blood clots was higher than what the drug's label showed. That deflated Ariad's stock price from $17.14 to $5.83 in just a day.
Fast forward nine days. Ariad — which had achieved accelerated Food and Drug Administration approval for ponatinib last December on the basis of phase 2 data in patients with Philadelphia chromosome-positive acute lymphoblastic leukemia and chronic myeloid leukemia — ended a phase 3 trial that was critical for ponatinib's survival. By Halloween — a mere six years after Ariad's new drug application was filed — ponatinib was off the market. In asking for Ariad to stop sales and marketing, the FDA said it "could not identify a dose level or exposure duration that is safe." Stock price: $2.20.
Investors aren't the only ones for whom Ariad has some explaining to do. Physicians and the FDA want answers. So do patients, for whom treatment options are limited. For physicians who want to keep treating patients who are doing well on ponatinib, the FDA has established access under an emergency investigational new-drug process. Ariad vows to get its $115,000-a-year therapy back on the market, but ponatinib's long-term future is uncertain.
"Yes," but with an asterisk
The FDA's Peripheral and Central Nervous System Drugs Advisory Committee held its nose in recommending Sanofi's once-a-year intravenous multiple sclerosis therapy, alemtuzumab (Lemtrada), for approval. Split between concerns about autoimmune disorder risks and worries over limited options for people with MS, the panel agreed to recommend approval for use in people who have failed other therapies. "Do I want to take this drug? No way!" committee chairman Nathan Fountain, MD, told Reuters. But, he added, for patients with no other options, "I wouldn't want to deny those people."
The committee agreed that alemtuzumab provided substantial evidence of effectiveness but concluded that studies were inadequately controlled. The FDA is not bound to its advisory committees' recommendations, and many analysts believe that the advisory group's concern about the quality of the phase 3 studies will result in an FDA complete response letter.
Another FDA advisory committee, meanwhile, glowed about two oral therapies for hepatitis C.
First up: Johnson & Johnson's simeprevir, for treatment of patients with genotype 1, the most common form of hepatitis C. In three phase 3 studies, simeprevir had a collective 80% cure rate. Next was sofosbuvir, for which Gilead seeks indications in all four genotypes. More important, sofosbuvir approval would create a new standard of care — an interferon-free regimen — for genotypes 2 and 3. The Antiviral Drugs Advisory Committee voted unanimously to recommend approval of both drugs.
A "game-changer"
Jean-Charles Soria knows how to work a room. The French lead investigator of Roche's early-stage trial of MPL-3280 in patients with non–small-cell lung cancer (NSCLC) was positively persuasive about the drug's 26% response rate in smokers. Normally, something that works in 1 in 4 people would be a disappointment, but the fact that the agent worked in only 10% of nonsmokers made the PD-L1 blocker, in Soria's estimation, "a game changer."
In NSCLC patients with a history of smoking, treatment is largely futile and survival rates are dismal. "And bingo, this is the first targeted agent that shows more activity in smokers than in nonsmokers," Soria told reporters. By blocking PD-L1, MPL-3280 allows T-cells to recognize tumors and attack them.
Roche is in a race with Merck, whose PD-1 receptor inhibitor MK-3475 will probably make landfall next summer with a melanoma indication and is under study for lung cancer, and with Bristol-Myers Squibb, which is out with new data about its anti-PD-1, nivolumab. Completing an analysis of phase 1 data, BMS said two-year survival in previously treated patients was 24% — almost double what was reported when topline data were released last June.
Did you hear?
Researchers at Stanford are recruiting for a phase 2 trial of tricyclic antidepressants to treat small-cell lung cancer. Early research was encouraging, showing that imipramine induced apoptosis in tumors that had become resistant to chemo­therapy…. Could resveratrol, the heart-protective chemical in red wine, be effective in fighting cancer? A study in Science Translational Medicine reported that a resveratrol metabolite slowed tumor growth in mice.
Selected FDA Biologic and Specialty Drug Approvals, Sept. 15–Nov. 14, 2013
Date (type)
Manufacturer
Drug (trade name); administration
Indication
Notes
New marketing approvals
Oct. 16 (BLA)
Novo Nordisk
Turoctocog alfa (NovoEight); no label information on administration available yet
Hemophilia A in adults and children for control and prevention of bleeding, perioperative management, and routine prophylaxis to prevent or reduce the frequency of bleeding episodes
Recombinant coagulation factor VIII medication will not be launched in the United States until 2015.
Nov. 1 (NDA)
Roche/Genentech
Obinutuzumab (Gazyva); intravenous infusion
In combination with chlorambucil for treatment of patients with previously untreated CLL
"Next generation rituximab" was the first drug with FDA "breakthrough" designation to be approved; only 6 years passed from phase 1 to approval. Cost is $41,300 for 6-month course; Genentech says no patient will take it longer.
Nov. 13 (NDA)
Pharmacyclics/Janssen Biotech
Ibrutinib (Imbruvica); oral
Patients with MCL who have not responded to at least one prior therapy
Second FDA "breakthrough" agent to receive approval. Designation based on 65.8% ORR. Ibrutinib's AWP is >$90/tablet, or about $8,200/month.
AWP = average wholesale price, BLA = biologics license application, CLL = chronic lymphocytic leukemia, MCL = mantle cell lymphoma, NDA = new-drug application
Sources: Bloomberg, Cancer Discovery, FDA, FierceBiotech, New York Times, Philadelphia Business Journal, Reuters, RTT News, San Francisco Business Times, Science Translational Medicine, and manufacturers' news releases and product labeling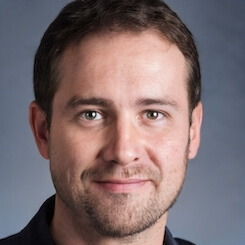 Paul Lendner ist ein praktizierender Experte im Bereich Gesundheit, Medizin und Fitness. Er schreibt bereits seit über 5 Jahren für das Managed Care Mag. Mit seinen Artikeln, die einen einzigartigen Expertenstatus nachweisen, liefert er unseren Lesern nicht nur Mehrwert, sondern auch Hilfestellung bei ihren Problemen.