Viruses. You don't want one — unless it's one that attacks disease instead of promoting it. And yes, such a thing exists.
In a trial involving patients with stage 3 or 4 melanoma, talimogene laherparepvec, or T-vec, Amgen's cancer-fighting virus, came out swinging against granulocyte-macrophage colony-stimulating factor (GM-CSF). In an open-label study, median overall survival (OS) in patients receiving T-vec was 23.3 months, 4.3 months more than patients given GM-CSF. T-vec is injected into cancer tissue, where it replicates and releases antitumor antigens.
The irony in T-vec's development is that it was shepherded at Amgen by Roger Perlmutter, MD, PhD, who is now Merck's R&D chief. Perlmutter is pushing hard for quick FDA approval of Merck's own immunotherapy, MK-3475. Merck is wrapping up a phase 3, head-to-head melanoma trial of the PD-1 inhibitor against ipilimumab (Yervoy), and in late 2013, MK-3475 demonstrated an 81% 1-year OS in a phase 1B trial involving more than 1,000 patients with advanced metastatic skin and lung cancers.
T-vec and MK-3475 are just two immunotherapies on the forefront of development; two more are also nearing the R&D finish line. Further back, there's CTL019, an interesting entry that might remind you of Provenge. The personalized regimen draws T cells from a patient's blood, engineers them to hunt for cancer cells that express certain proteins, then re-injects them into the body. In an early-stage trial, CTL019 induced complete remission in 19 of 22 children and 7 of 32 adults with leukemia. Five children relapsed. Novartis has licensed CTL019 from the University of Pennsylvania.
Ponatinib is back
With a new indication and a black box warning about heart failure and the risk of vascular events, ponatinib (Iclusig) is back on the market. The Food and Drug Administration asked Ariad Pharmaceuticals to stop sales and marketing last October after real-world experience with the kinase inhibitor resulted in greater incidence of blood clots than what the drug's label showed. As part of its new agreement with the FDA, Ariad will engage in postmarketing pharmacovigilance activities.
Committee OKs vedolizumab
An FDA review prepared in advance of an advisory committee vote on vedolizumab, Takeda's leukocyte-targeting antibody for people with ulcerative colitis (UC) and Crohn's disease, raised concern about the drug's potential to cause progressive multifocal leukoencephalopathy (PML). Nobody in vedolizumab clinical trials developed PML, but that was also true when natalizumab (Tysabri) hit the market in 2004. Since then, 343 people taking natalizumab have developed PML. Natalizumab was later relaunched with a diagnostic test to detect the JC virus, which causes the demyelinating condition.
Days after the release of the FDA review on vedolizumab, the advisory panel played down the danger, convinced that Takeda adequately warns prescribers and patients about it in product labeling. But the committee split on when treatment with the drug should be initiated. The group voted 20–0 that the drug was effective as maintenance therapy, but 12–9 that the drug was appropriate for induction therapy. The FDA will decide by February 18 on a UC indication and by June on Takeda's Crohn's disease application.
Did you hear?
The FDA told 23andMe to stop selling its personal genome service until it gets marketing clearance. By sending 23andMe a saliva sample, consumers can get information on BRCA-related genetic risk or warfarin sensitivity, among other things. The company will comply but still offers raw genetic data without interpretation.
Specialty/specialty combinations take stage at ASH
As biologics and oral specialty drugs to treat cancer proliferated during the previous decade, the custom in clinical trials was to combine them with chemotherapies and measure the effects against chemotherapy alone. Now, we're hearing more and more about specialty/specialty drug combinations. Two such cocktails made headlines at December's American Society of Hematology meeting in New Orleans.
In a phase 3 trial of previously treated patients with chronic lymphocytic leukemia, 220 people were randomized to receive either idelalisib in combination with rituximab (Rituxan) or rituximab alone. Idelalisib is Gilead's first-in-class, oral drug that inhibits the activity of PI3K-δ, a driver of malignant cell growth. Among those getting idelalisib, progression-free survival (PFS) at 24 weeks was 93%, compared with 46% in the rituximab-only arm. The difference in overall response was even greater — 81% vs. 13% respectively.
Novartis, meanwhile, was touting results from two studies of panobinostat in patients with relapsed or refractory multiple myeloma. Panobinostat inhibits deacetylase enzymes, a sort of on-off switch for processes that enable cell growth. In both, oral panobinostat was paired with a combination of bortezomib (Velcade) and dexamethasone. Data from a randomized phase 3 trial are still being crunched, but a topline analysis indicated that the addition of panobinostat significantly extended PFS compared with the bortezomib/chemo combination alone. Novartis released full data from an open-label phase 2 study showing strong PFS and overall survival (OS) gains in heavily treated patients whose disease was resistant to bortezomib.
The buzz these studies generated was not unlike that at the American Society for Clinical Oncology's 2012 meeting, where biologic combinations for metastatic melanoma made news. But as whispered at ASCO, the cost of specialty/specialty combinations may push society and policymakers closer to a hard conversation about their value. It's not known yet whether these new combinations provide meaningful OS gains; OS data are still being teased out of both phase 3 studies. But we know bortezomib runs about $1,470 a vial for a twice-weekly regimen, and a monthly rituximab infusion is in the neighborhood of $10,000. The combination regimens' potential effects on the pharmacy budget may make the new drugs hard pills to swallow.
SELECTED FDA APPROVALS OF BIOLOGIC AND SPECIALTY DRUGS, NOV. 15, 2013–JAN. 15, 2014
Date (type)
Manufacturer
Drug (trade name); administration
Indication
Notes
New marketing approvals
Nov. 22, 2013 (NDA)
Janssen
simeprevir (Olysio); oral
In combination with peginterferon alfa and ribavirin, in patients with genotype 1 chronic HCV infection
Protease inhibitor cut the amount of interferon that hepatitis C patients require, compared with two other drugs in its class, telaprevir (Incivek) and boceprevir (Victrelis). Sofosbuvir approval days later, however, eliminated need in most patients for an interferon regimen.
Dec. 6, 2013 (NDA)
Gilead
sofosbuvir (Sovaldi); oral
Chronic HCV as part of a combination regimen with ribavirin in all 4 genotypes. Addition of interferon alfa is recommended in patients with genotypes 1 and 4 except in patients ineligible for interferon.
First all-oral treatment for hepatitis C without a need for co-administration of interferon. AWP of a 24-week supply is $84,000.
Dec. 20, 2013 (BLA)
Novo Nordisk
coagulation factor XIII A-subunit (recombinant), (Tretten); IV injection
Prophylaxis of bleeding in patients with congenital factor XIII A-subunit deficiency
Orphan drug is the first treatment for patients with this rare genetic disorder, seen in about 1 in 5 million births. The FDA approved Tretten on the basis of a 77-person trial.
SELECTED FDA-RELATED ACTIVITIES, NOV. 15, 2013–JAN. 15, 2014
Manufacturer
Drug (trade name)
Type of drug
Proposed use
Notes
Sanofi
alemtuzumab (Lemtrada)
recombinant DNA-derived humanized monoclonal antibody
Relapse-remitting multiple sclerosis
Dec. 30 CRL described the FDA's concern about "serious adverse effects," primarily the risk of autoimmune disorders. The FDA required new clinical trials with different designs; Sanofi is appealing. Alemtuzumab was approved in Canada Dec. 13.
AWP=average wholesale price, BLA=biologics license application, CRL=complete response letter, HCV=hepatitis C virus, NDA=new drug application
Sources: Barts and the London School of Medicine and Dentistry, Bloomberg, CBS News, FDA, FierceBiotech, healthcentral.com, Journal of Biomedical Biotechnology, the Motley Fool, and manufacturers' news releases and product labeling
More like this
Noncancer Research Quietly Advances This Summer
Next-Generation Cancer Biologics Shine in Studies
Trials Wrap on Interferon-Free Hepatitis C Regimen
Another Cancer Vaccine, Another Retreat
Many Clinical Studies May Not Be Dependable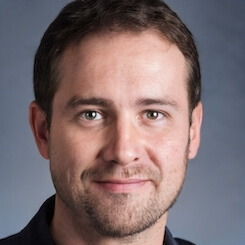 Paul Lendner ist ein praktizierender Experte im Bereich Gesundheit, Medizin und Fitness. Er schreibt bereits seit über 5 Jahren für das Managed Care Mag. Mit seinen Artikeln, die einen einzigartigen Expertenstatus nachweisen, liefert er unseren Lesern nicht nur Mehrwert, sondern auch Hilfestellung bei ihren Problemen.