Pill hoarders, doctor shoppers, and just plain addicted patients are a growing problem for physicians — and thus for health plans, too
Preventing overdoses, addiction, and death from the illicit use of prescription painkillers has been an uphill battle for the U.S. Food and Drug Administration, the Drug Enforcement Administration, and many states that have implemented increasingly stringent control programs.
The FDA and DEA have been criticized for putting a chokehold on the legitimate use of these drugs. The two agencies recently stepped up their control efforts, with the FDA making hydrocodone a Schedule II drug — meaning that it requires written scripts with limited quantities. The DEA has been limiting quantities of controlled drugs distributed to pharmacies and to wholesalers, which in turn sell them to clinics and physician offices. Both actions are considered burdensome to elderly and low-income patients who must visit their doctor for each prescription. Experts say the effectiveness of these programs is questionable.
The Centers for Disease Control and Prevention points out that the use of potent painkillers has increased 300% since 1999, yet it is hard to imagine that the incidence of pain has increased threefold. Opioid-related deaths outnumber those from cocaine and heroin combined. In 2009, there were 475,000 visits to hospital emergency rooms associated with prescription painkillers, a number that doubled in just five years.
In 2010, 2 million people reported using prescription painkillers nonmedically for the first time, and more than 12 million said they used prescription pain killers for a high or without a prescription.
The federal blanket controls are not working — overuse and addiction are evolving in new ways and prevention efforts need to focus on a few key elements that are at the core of the problem.
"There is an incredible stockpile of prescription opioids in the medicine cabinets of American households," says Mark Friedlander, MD, chief medical officer of Aetna's behavioral health division, which is kicking off a new prevention education program targeting prescribers.
"Unused pills are a common path to narcotics abuse by teenagers and young adults," says Mark Friedlander, MD, chief medical officer of Aetna's behavioral health division.
"In many cases, those prescriptions were written for dental or ambulatory surgical procedures," says Friedlander. "Prescribers realize that prescription copayment is the same regardless of the quantity, so they order a month's supply even when the pain should only last a week or so. Then patients often hold onto the leftover pills just in case they might be needed."
Changing prescribing patterns and improving public awareness are obvious steps to address this problem.
"These unused pills are a common path to narcotics abuse by teenagers and young adults," says Friedlander. According to the 2012 National Survey on Drug Use and Health, the 18- 25-year-old age group had the highest rate of illicit drug dependence or abuse at 7.8%.
"These young adults haven't developed a high rate of alcohol abuse, so illicit drug use generally comes from prescription narcotics," he adds. "About 50% of all opioid-dependent individuals in this age group start with prescription narcotics."
Driver of costs
"This age group has been a significant driver of our cost increases for chemical dependency treatment since the Affordable Care Act extended coverage to 18- to 26-year-olds who are on their parents' plans," says Friedlander. "In terms of dollars spent on behavioral health services, until recently about 90% of our facility costs were for traditional mental health services and about 10% was for chemical dependency; now the latter category has risen to more than 20% of our costs."
While Aetna is seeing a dramatic increase in the demand for services by young adults, the CDC points out that the highest rate of prescription painkiller overdoses exists in middle-aged adults.
Aetna has recently stepped up its efforts — headed by Friedlander — to focus on prescriber and patient education about narcotics overuse. "There is an opportunity for primary prevention by educating prescribers about what to provide, and a similar opportunity to educate patients about the use and safekeeping of these drugs."
Aetna's new initiative is in its early stages. It will start with dentists, who are second only to primary care doctors in the volume of painkillers they prescribe. "It's difficult for us to reach out to a patient and intervene at the early stages of a prescription," says Friedlander. "We think there's more opportunity for effectiveness in working with the prescribers and alerting them to the potential dangers of overprescribing narcotics."
Dentists seem like a logical starting point because of the precise role painkillers play in dentistry. "We view a 30-day prescription written by a dentist as questionable because the pain from a dental procedure should commonly last only about a week," says Friedlander.
Aetna has an additional overuse prevention program. "In our pharmacy division, we identify members who are receiving multiple narcotic prescriptions from multiple prescribers," says Friedlander. "We found in many cases that doctors were not aware that their patients were receiving prescriptions from multiple sources.We reach out to the physicians to obtain their consent for one prescriber to become the only prescriber of narcotics."
Doctor shoppers
Another group of patients, doctor shoppers seeking prescription narcotics, provides additional insight into focusing on prescribers in physician offices and clinics as a means to curtail narcotics overuse.
"Prescribers play a huge role in doctor shopping," says Julie Worley, PhD, an assistant professor of nursing at Chicago's Rush University and Rush Presbyterian Medical Center. "I don't know if they grasp the reality that they are contributing to prescription drug abuse."
Doctors may not be aware that patients are doctor shopping for drugs, says Julie Worley, PhD, assistant professor of nursing at Chicago's Rush University.
Worley is also a psychiatric and family nurse practitioner formerly in private practice in psychiatry. She conducted a phenomenological study of 14 women who voluntarily identified themselves as doctor shoppers. The women, 19–50, came from a variety of educational and occupational backgrounds.
"Doctor shoppers are brazen in their efforts to get drugs," she says. "I had one person tell me she would just call up dentists' offices and ask if they prescribed oxycodone, and many practices were willing to answer that question over the phone. That is obvious doctor shopping, and those calls should be red flags to practices."
Doctor shoppers are deceptive and manipulative, and prescribers are not very astute in detecting lying, says Worley. She points to a meta-analysis of 206 studies of the deception judgment skills of practitioners that concluded that the lie-truth discrimination rate was only 54% accurate, slightly better than flipping a coin.
Prescribers can take a number of steps to prevent doctor shopping and to identify patients who may be addicted or become addicted. Worley is a fan of state-run prescription drug monitoring programs, which are easy to access by practices using electronic health records. However, she admits, there is resistance to these programs by practitioners, and patients can defeat them by using different names.
Addiction to multiple drugs is common, she says, and medication histories can be a way to identify this problem. "Benzodiazepines played a big role in addiction," Worley points out. "People think prescription drug abuse is primarily an opiate problem, but it also involves the benzodiazepines and the stimulants such as Adderall to a lesser degree."
The CDC says that about half of prescription painkiller deaths involve at least one other drug — including, for example, benzodiazepines, cocaine, and heroin.
"I don't think many psychiatrists are aware that people for whom they are prescribing benzos may also be abusing opiates," she says.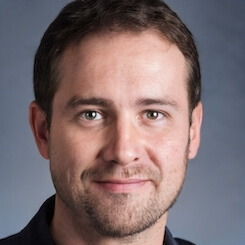 Paul Lendner ist ein praktizierender Experte im Bereich Gesundheit, Medizin und Fitness. Er schreibt bereits seit über 5 Jahren für das Managed Care Mag. Mit seinen Artikeln, die einen einzigartigen Expertenstatus nachweisen, liefert er unseren Lesern nicht nur Mehrwert, sondern auch Hilfestellung bei ihren Problemen.