The agency believes current attempts to control prescribing and distribution of opioids and other strong painkillers is inadequate
The Food and Drug Administration is scheduling meetings with manufacturers of several strong painkillers to design a new control program. When implemented, the program would result in increased restrictions on the prescribing, dispensing, and distribution of extended-release opioids like OxyContin, fentanyl patches, methadone tablets, and some morphine tablets.
The products are classified as Schedule II narcotics. Their use is already restricted by FDA rules administered jointly with the Drug Enforcement Agency, but the current restrictions have failed to fully protect the public, says John K. Jenkins, MD, director of the Office of New Drugs in the FDA's Center for Drug Evaluation and Research (CDER).
Opioid products that may require risk evaluation and mitigation
The FDA is considering whether the use by physicians of the following brand name painkillers and their generic equivalents should be further restricted with risk evaluation and mitigation strategies.
Trade name
Generic name
Sponsor
Duragesic extended release transdermal system
Fentanyl
Ortho McNeil Janssen
Palladone extended release capsules*
Hydromorphone
Purdue Pharma
Dolophine tablets
Methadone
Roxane Laboratories
Avinza extended release capsules
Morphine
King Pharmaceuticals
Kadian extended release capsules
Morphine
Actavis
MS Contin extended release tablets
Morphine
Purdue Pharma
Oramorph extended release tablets
Morphine
Xanodyne Pharmaceuticals
OxyContin extended release tablets
Oxycodone
Purdue Pharma
Opana extended release tablets
Oxymorphone
Endo Pharmaceuticals
*No longer being marketed, but remains approved.
All the above products, except Palladone and Opana, have generic equivalents manufactured by a number of companies. (Generic oxycodone extended release tablets are no longer being manufactured, however.)
SOURCE: FDA
According to Jenkins, hundreds of patients die and thousands are injured every year in the United States because they are taking opioids that were prescribed inappropriately, or they took the medicines inappropriately.
The agency has issued increasingly urgent warnings about the risks, but the toll has actually worsened in recent years, says Jenkins.
"Opioid drugs have benefits when used properly and are a necessary component of pain management for certain patients," says Jenkins, "but they have serious risks when used improperly. The blame for this is shared by doctors who prescribe poorly, patients who pay little attention to instructions or get access to the medicines inappropriately, and companies that have marketed their products illegally. So the FDA, joining with the drug manufacturers and others, is taking steps to try and prevent further misuse, abuse, and accidental overdoses."
The steps to date have included adding strong warnings to the product labeling, implementing risk management plans, conducting interagency collaborations and issuing direct communications to both prescribers and patients. The strongest tool the agency has had is removal of a specific drug from the market.
FDA Amendments Act
But a law passed in 2007, known as the Food and Drug Administration Amendments Act (FDAAA), gives the agency the right to implement what it calls Risk Evaluation and Mitigation Strategies, known as REMS. These strategies have yet to be written, but the law calls for the FDA to place much stronger restrictions on the distribution of certain drugs.
In 2007, 21 million prescriptions were written for the 24 medications being reviewed for REMS for 3.7 million patients, according to the FDA. More than a dozen manufacturers that market brand-name and generic medications are affected. The REMS are designed to enhance safe use of these drugs, and manufacturers are asked to consider some of the following FDAAA "elements of safe use."
The FDAAA defines "elements to assure safe use" to include:
Health care providers who prescribe the drug have particular training or experience, or are specially certified.
Pharmacies, practitioners, or health care settings that dispense the drug are specially certified.
The drug is dispensed to patients only in certain health care settings, such as hospitals.
The drug is dispensed to patients with evidence or other documentation of safe use conditions, such as laboratory test results.
Each patient using the drug is subject to certain monitoring.
Each patient using the drug is enrolled in a registry.
Not all of these elements are intended to be applied to opiates, however.
"We recognize that adequate pain control is essential to good medical practice, and pain patients need access to potent opioid drug products," says Bob Rappaport, MD, director of CDER's Division of Anesthesia, Analgesia, and Rheumatology Products (DAARP). "But the current strategies are inadequate, and the law is clear that we must act. Addiction and death that are due to prescription opioids continue to increase."
This year the FDA is scheduling meetings with manufacturers, patient and consumer advocates, and the public to ask for advice on how to carry out the new control program, officials announced.
Pain guidelines
The drugs are extremely effective in reducing pain, which many medical studies suggest is widely undertreated in patients suffering serious illness. New guidelines were recently issued by the American Pain Society and the American Academy of Pain Medicine on the use of opioid medications to treat chronic noncancer pain.
Published in February 2009, the guidelines recommend that clinicians routinely conduct a complete benefit-to-harm evaluation before starting opioid therapy, and do periodic follow-up screenings of patients who may be at risk for abuse or addiction. They further state that legal "interventions to correct the clinical care practices of health care professionals who consistently fail to appropriately evaluate and treat pain in their patients are appropriate. Interventions may include education and/or licensing or legal sanction as indicated after careful and appropriate review of records and other available information."
Because "many doctors prescribe the drugs far too cavalierly," Jenkins says, an element of the REMS program could be special certification of physicians who are qualified to prescribe the drugs under consideration. According to Jenkins, his agency has received reports of patients being prescribed strong opioids to treat sprained ankles. A common reason for disciplinary actions by state medical boards is the use of narcotics in patients who show clear signs of addiction or for whom the drugs are obviously inappropriate.
"What we're talking about is putting in place a program to try to ensure that physicians prescribing these products are properly trained in their safe use, and that only those physicians are prescribing those products," says Jenkins.
According to Sharon Hertz, MD, DAARP deputy director, if certification were to occur, it could require that prescribers be familiar with educational materials, drug risks, and conditions for safe and appropriate use. It could also require special training.
More like this
Balanced Approach Needed for Cancer Pain
Blacks More Likely to Get Morphine for Cancer Pain
Meetings
| | | |
| --- | --- | --- |
| 3rd Annual Summit to Improve Adherence and Enhance Patient Engagement | Philadelphia, PA | March 9–10, 2015 |
| Value-Added Solutions for Enhanced Customer Experience | Philadelphia, PA | March 9, 2015 |
| National Healthcare CNO Summit 2015 | Atlanta, GA | March 9–10, 2015 |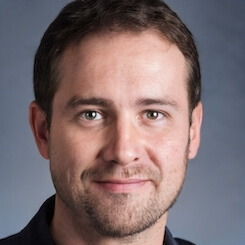 Paul Lendner ist ein praktizierender Experte im Bereich Gesundheit, Medizin und Fitness. Er schreibt bereits seit über 5 Jahren für das Managed Care Mag. Mit seinen Artikeln, die einen einzigartigen Expertenstatus nachweisen, liefert er unseren Lesern nicht nur Mehrwert, sondern auch Hilfestellung bei ihren Problemen.