Saving health care dollars requires information, and health plans are developing estimators to provide it. Now they have to make sure physicians are in the loop — and on board.
In health care's bad old days, doctors were often woefully ignorant of the costs to patients of the services they recommended. Today, with the industry striving to achieve cost transparency and physicians still the key influence on patient decision making, evidence suggests that in too many cases the bad old days are still here.
As health plans develop and refine tools to give members detailed information about how much they will pay for tests, procedures, and hospitalizations, members are taking that information to providers. Many of those providers, though well equipped to discuss the need for a test or procedure, are clueless about its cost — or where to get a more reasonably priced alternative.
That's although physicians have a key role to play in helping payers and patients realize the savings the new cost transparency tools have been designed to yield. Despite their influence, doctors may be the last on board the cost-containment train as it prepares to leave the station.
Medical ethicist and lawyer Ben Rich, JD, PhD, who teaches at the University of California, Davis, sheds light on why. "Even in my field of medical ethics, the discussion of cost long seemed to be off the table," he says. "It was somehow unethical to take cost into account. But there's nothing so special about health care that cost is not a consideration, particularly when you talk about the state of our system, when patients' copays continue to ratchet up."
When providers do seek straight answers about costs for even routine tests, the task can be daunting, as Joseph Bernstein, MD, an internist at the University of Pennsylvania, found out. Bernstein and his daughter contacted 20 Philadelphia-area hospitals to get prices for electrocardiograms. Only three could provide them, although 19 furnished information about parking costs, according to an article in JAMA Internal Medicine.
Bernstein's study was modeled on a 2013 study, also published in JAMA Internal Medicine, that surveyed 122 hospitals on the cost of hip replacement. That study found that only 19 hospitals gave a complete bundled price and 27 a partial price, while another 19 did not give any price. Despite a push toward greater cost transparency, study authors noted, getting up-front prices of common medical procedures is "very difficult," which underscores why many providers cannot give patients reasonable answers about pricing.
Physician's responsibility
Aiding the push toward greater cost transparency are tools that health plans started to develop before the Affordable Care Act was a twinkle in policymakers' eyes. Aetna has its Member Payment Estimator, and private vendors such as Castlight have developed other tools for the likes of WellPoint and Anthem Blue Cross.
Now it's up to providers to do their part, argues the medical ethicist Peter Ubel, MD, who recently wrote in the New England Journal of Medicine that medical costs are an "undisclosed toxicity" that can harm patients. "We can no longer afford to divorce costs from our discussion of patients' treatment alternatives," wrote Ubel, a professor of business administration and medicine at Duke University who blogs on bioethics and behavioral economics.
Insurance companies … are in a delicate position where every time they try to control health care costs, they're vilified for playing doctors and for rationing care from people." — Peter Ubel, MD, a medical ethicist.
"Right now there's a lot of pressure from policymakers on payers, and what's missing largely is the focus on the responsibility of the physician," says Neel Shah, MD, a Harvard obstetrician who is executive director of Costs of Care, a not-for-profit that advocates for full disclosure of health care costs. "The argument for it is that right now 90 cents of every dollar spent on health care is determined by the doctor," Shah adds. "Even if you have really empowered patients, usually they'll defer to the doctor."
Right now 90 cents of every dollar spent on health care is determined by the doctor," says Neel Shah, MD, executive director of Costs of Care, a not-for-profit that advocates full disclosure of health care costs.
Out-of-pocket health care costs are becoming an increasing burden on American families. A 2009 American Journal of Medicine study reported that medical expenses accounted for almost two thirds of bankruptcies by 2007, and three quarters of those bankruptcy filers had health insurance. Between 2001 and 2007, the study said, the share of bankruptcies blamed on medical costs rose by 5%.
What's more, much of that spending is unnecessary: The Institute of Medicine reported that about 30% of health spending in 2009, approximately $750 billion, was wasted on unnecessary services and other leaks in the system.
The issue becomes more acute as plan members pick up more of their costs. Enrollment in employer plans with deductibles of $1,000 or more quadrupled from 2006 to 2012, while enrollment in low-deductible plans declined 20%, according to the Survey of Employer-Sponsored Health Benefits 2012 produced by Kaiser and the Health Research & Educational Trust (HRET).
Average deductible by plan type for single coverage 2006–2012
Source: Kaiser/HRET Survey of Employer Sponsored Health Benefits 2006-2012
Plans provide estimating tools
Tools such as Aetna's Member Payment Estimator have evolved to give plan members more detailed payment information on more services — 650 health care services at last count, says Christine Riedl, national accounts product director at Aetna. Through a secure online portal, members can get cost estimates of procedures tailored to their insurance plan design. Among the most common services members seek prices for are vaginal and cesarean birth, colonoscopy, MRI, upper gastrointestinal endoscopies, and office visits, Riedl says. Since it debuted in 2010, the Web site has had more than 4 million hits, and the Government Accountability Office noted it was the only private estimation tool that provides complete cost figures.
Giving price information to physicians, employers, and policymakers has a much greater effect than giving it to patients alone, the Gary and Mary West Health Policy Center has found.
"After members used the Member Payment Estimator to obtain cost estimates on one of more than 30 commonly selected health care services, they chose a provider whose out-of-pocket cost estimate was on average $170 lower than the average of the estimates they received," she says.
On the provider side, Aetna also has what it calls the Provider Estimator Tool, which works the same way as the member portal but with access limited to providers, Riedl says. This is how the doctor can discover how much it will cost the patient to have a test or procedure.
Anthem Care Comparison is another tool the GAO report cited. The agency noted that both Aetna and Anthem cited resistance by physicians as an obstacle to obtaining cost information on all network providers. One specific barrier some physicians cited: contractual obligations that prevented them from revealing prices.
Anthem Blue Cross developed its price estimator tool for employees of the California Public Employees' Retirement System with Castlight, a San Francisco tech company that develops cloud-based price transparency tools for self-insured plans. Specifically, Anthem uses this price transparency tool for its reference-based pricing program, which sets a fixed fee for hip and knee replacements. Castlight has worked with WellPoint as well to provide members in reference-based plans with a tool to research costs. "Coupling transparency with benefit design heightens the shopping experience and encourages greater consumer interaction," WellPoint Vice President Ken Goulet said in a written statement last June when the program was announced.
"You can imagine that if you're going to implement referenced pricing for hundreds of lab tests and imaging tests and procedures, then you really need to provide patients and their families with the tools and services so that they can understand what those costs are," says Dena Bravata, MD, chief medical officer for Castlight. "Our services are available via mobile tablets, so Castlight users can bring their cost and quality information right into discussions with their providers."
Patients and families need to be provided the tools necessary to understand the cost of imaging tests and other procedures so that they can discuss these issues with their doctors, says Dena Bravata, MD, of Castlight.
Payers have high stakes in improved cost transparency, according to a recent report from the Gary and Mary West Health Policy Center in Washington, DC. Greater cost transparency could reduce health care spending by $100 billion over the next decade, the report states, but to achieve that, the focus must go beyond patients. "We've found that providing price information to three key stakeholders — physicians, employers, and policymakers — may have a far greater impact" than giving it to patients alone, says Joseph Smith, MD, PhD, chief medical and science officer of the center.
To get providers on board, health plans must navigate some lingering, but powerful, resistance in the medical community. "In my clinical experience talking with patients, money is a bigger taboo than sex," says Bernstein, the Philadelphia internist who tried to get prices on ECGs. "Patients would much sooner confess to all sorts of sexual escapades than admit they don't have the 10 bucks to buy the antibiotics needed to deal with those adventures."
For doctors treating the acutely ill, such as cancer patients, price is even more taboo. Says Deborah Schrag, MD, a Harvard professor and a gastrointestinal cancer specialist at Dana-Farber Cancer Institute in Boston, "I've been a cancer doctor for more than 20 years, and when people are sick it doesn't matter whether they're rich or poor, they want the best care and they want the life — and quality of life — of their loved one preserved. Cost is not at the forefront of the minds."
A physician talking with a patient battling cancer involves a dynamic different from talking about cheaper antibiotics or different places to get an MRI, she says. "Context is everything," Schrag says. "If it's an early-stage cancer, then cost comes into play; if you feel your life is threatened, then cost tends not to come into play."
Over the next decade, the national cost of cancer care has been projected to increase almost 40%, reaching $173 billion by 2020, and by 2030 the number of new cancer cases will increase by 25%, according to a report from the American Society of Clinical Oncologists. One driver of cost for the critically ill is unnecessary hospitalizations. Schrag and her colleagues identified types of patients most likely to encounter unnecessary hospitalizations: patients older than 70, those advised to enter hospice care, and those who have had three or more lines of chemotherapy. Most potentially avoidable hospitalizations occurred in patients near the end of life with difficult-to-treat advanced cancers.
Additionally, cost sensitivity gets little attention in medical education. Steven Weinberger, MD, executive vice president at the American College of Physicians, has gone so far as to propose that the governing bodies of medical education add cost-consciousness and stewardship of care resources as a seventh general competency.
Shah of Costs of Care acknowledges that medical residencies can be a breeding ground for inefficient practices, such as ordering multiple or unnecessary tests for hospital patients. "The number one driver cited by residents about why this happens is that they're trying to preempt future workload, so if you can get five tests at once and not think about it any more, that's better for you than to get one test, wait for the result, then get the second," he says.
Johns Hopkins used its electronic health records system to change physicians' behaviors when ordering tests for hospital patients. After the IT department populated the information system that physicians use with test costs, the number of tests ordered per patient-day dropped from 3.72 to 3.40 — "about an 8.6% decrease, and that was statistically significant," study leader Leonard Feldman, MD, says. That saved the hospital system approximately $500,000 over six months. "Not a huge amount," Feldman says, "but we all need to do our part."
Physicians at Johns Hopkins changed their test-ordering behavior after they found out just how much was being spent, says Leonard Feldman, MD, who led the utilization study. A small decrease in costs resulted.
To get doctors on board, health plans must keep refining their cost-containment tools. "The challenge is that because the people who pay are separated from the point of care, like the patient and the doctor, often it's really hard to know what the true value of care is at the moment that it's happening," Shah says. "One role of physicians is to help patients better navigate those kinds of services. But the plans clearly have a role in taking all utilization and cost data that they've used in helping them design their benefits and reframing that information for both patients and physicians so it can be useful at the bedside."
Estimated effect on U.S. health spending of price displays included in Stage III requirements for meaningful use of electronic health records
SOURCE: "Healthcare Price Transparency: Policy Approaches and Estimated Impacts on Spending," Westhealth Policy Center, May 2014
Rich at UC Davis thinks insurers can give physicians more incentives to get on board, particularly in addressing advance directives, which can play a pivotal role in helping the terminally ill, families and payers deal with the agony and costs of end-of-life care. "I would think that, out of concern for costs, managed care organizations would be doing everything they possibly could to incentivize their provider network to engage in timely, thorough, well-documented advanced-care planning discussions with their patients, because the vast majority of patients who are doing an advanced directive are doing it to limit care, not to extend it," he says.
That discussion should be part of the patient history that any physician obtains, but there is a strong perception among physicians that they have neither the time nor the support of insurers for doing this, Rich says. "To me, the litmus test is, What is the perception of the physicians in that network? As you know, perception becomes reality."
Ubel, the medical ethicist, believes health plans have to do navigating of their own to better utilize these cost transparency tools. "I honestly don't know why insurance companies haven't had more success over the years in managing health care costs in general, other than that I think every time they try to do it, people say they're micromanaging medical care," he says.
Ubel notes that physicians "respond to financial incentives like any human being," and that the financial incentives in health care need to align better with quality measures. "Physicians are always motivated mainly to help patients, and what the system has to do is figure out how to control cost, and how much of that comes out of the physician's pocket, and how much comes out of someone else's pocket," he says.
Plans may be able to lure more physicians onto the cost-containment train by showing them that the price of a ticket will come out of someone else's pocket.
Richard Mark Kirkner is a health care journalist who lives in Phoenixville, Pa. Reach him at [email protected]
One goal, two paths at UnitedHealthcare
UnitedHealthcare has worked with oncology groups to get oncologists to buy into cost-consciousness. Its episode payment program aims to reward quality and cost improvement using two payment strategies: the clinical pathways approach, in which oncologists use chemotherapy regimens predefined by a panel of physicians, and an episode-payment approach.
The clinical pathways approach uses higher fee schedules to encourage physicians to use the least costly treatment when the panel has determined that a number of regimens are clinically equivalent, but oncologists may deviate from the pathway for medical reasons. A 2010 study in the Journal of Oncology Practice found that pathways developed by US Oncology, a national oncology management organization, resulted in a 37% reduction in drug costs for lung cancer patients. UnitedHealthcare Senior Vice President for Oncology Services Lee Newcomer, MD, noted in a Health Affairs article that three organizations — Cardinal Health, Via Oncology, and New Century Health — have also used the clinical pathways approach as an incentive to oncologists.
The episode-payment approach, which Newcomer also outlined in the Health Affairs article, is akin to bundled payment. In a pilot program, five large oncology groups each selected the treatment regimen for 19 discrete clinical episodes in breast, colon and lung cancer, and made a commitment to use those regimens at least 85% of the time for UnitedHealthcare patients, again allowing medically legitimate exceptions. UHC added a small case management fee to arrive at an episode payment for each clinical episode. "This approach is designed to reward oncologists at current levels for patient care while simultaneously severing the link between drug selection and practice income," Newcomer wrote.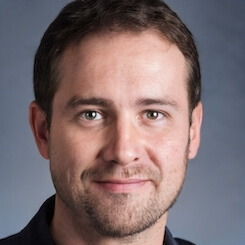 Paul Lendner ist ein praktizierender Experte im Bereich Gesundheit, Medizin und Fitness. Er schreibt bereits seit über 5 Jahren für das Managed Care Mag. Mit seinen Artikeln, die einen einzigartigen Expertenstatus nachweisen, liefert er unseren Lesern nicht nur Mehrwert, sondern auch Hilfestellung bei ihren Problemen.