Health plans have more incentives than ever to foster competition, but efforts in the past have failed
The theory is simple. Give consumers information on the costs and quality of health care and they will make physicians and hospitals compete. Competition will drive down prices.
And we'll all live happily ever after.
Well, not exactly, because price transparency is largely missing in health care. And there is even less information on the quality of physician and hospital care than on prices.
In May the federal Centers for Medicare & Medicaid Services (CMS) launched a database showing what 3,000 hospitals charge and some information on how they perform, judged by standard hospital quality metrics. The result may be that consumers are more bewildered, not less, according to an analysis published in the Journal of the American Medical Association (JAMA), "Release of Data on What Hospitals Charge Appears More Likely to Confuse Rather Than Enlighten Consumers." The site provides a great volume of data but is cumbersome (http://go.cms.gov/18qgrKU).
Compared with the amount and quality of data available to consumers seeking to buy a car, a household appliance, or any electronic device today, the site is woefully inadequate.
The data that CMS released barely tell the story of actual charges and payments that consumers can expect. What hospitals charge Medicare is not related to what consumers would pay a hospital because insurers negotiate rates that are usually between what hospitals bill Medicare and what Medicare pays, as JAMA points out. The only group of consumers likely to benefit from the CMS data is the uninsured, because they are most likely to be charged the highest rate for care in hospitals and physicians' offices, JAMA reports.
Shocked!
Uwe E. Reinhardt, PhD, an economics professor at Princeton University, wrote about this problem earlier this year in an article in the New York Times titled appropriately, "Shocked, Shocked Over Hospital Bills" (http://nyti.ms/1dez7AY). (And see our Q&A with Reinhardt on page 21 and on video at https://www.managedcaremag.com/blog/managed-cares-prospects-health-reform-era or at http://bit.ly/1hnGqq9.)
Americans shouldn't be shocked by hospital bills, Reinhardt wrote, because national publications have covered the issue extensively. The best recent example of how hospitals obfuscate pricing for consumers came in a cover story in Time magazine on March 4, "Bitter Pill: Why Medical Bills Are Killing Us," by Steven Brill. (Subscription required at http://ti.me/18qhASC.)
The Affordable Care Act was sup­­posed to address this issue. In fact, the ACA is why CMS issued its report on what it pays hospitals. But as JAMA reports, there is not much useful information on the site. For a typical consumer seeking prices from a local hospital, CMS provides estimated hospital-specific charges, collected in 2011, for outpatient services.
Indeed, price transparency tools are in their infancy, says Katherine Hempstead, a senior program officer at the Robert Wood Johnson Foundation. RWJF asked information technologists to build apps to help consumers use the CMS hospital price data more efficiently, and more generally to create models that could incorporate other data sources.
"Consumers need price, quality, and mapping information to help them make choices," she says. "The CMS price information is fantastic but limited because it's not necessarily useful for consumers shopping on price. We need more quality information too. We need tools that are available when we shop for other products and services."
In fact, some of the best tools are provided by health plans, Hempstead adds. For years, insurers have been developing tools to make it easier for members to compare hospital and physician prices and quality.
Harvard Pilgrim Health Care (HPHC), United­Healthcare, Aetna, and other health plans have all been in the news this year for introducing tools that let members evaluate providers on price and quality standards.
Health plans recognize that by fostering competition they may be able to get physicians and hospitals to compete on price and quality. Whether they do actually compete remains to be seen. Some critics predict that once low-rate doctors and hospitals see what others charge, they will raise their prices.
But health plans also recognize that because so many consumers are enrolled in high-deductible health plans (HDHPs), consumers will be more cost-conscious than in the past.
Consumers using public and private exchanges will seek low-cost options and thus choose high-deductible health plans over standard health plans because their premiums are lower. A recent survey found that many large companies are now offering only an HDHP linked to a savings account for medical expenses.
That survey, by Towers Watson and the National Business Group on Health, reports that this year, 66% of companies with 1,000 or more ­employees offered at least one HDHP linked to a savings account. Next year, 79% of these employers will offer such plans. In addition, about 15% offer only an HDHP linked to a savings account, almost double the rate in 2010.
Harvard Pilgrim Health Care shows "actual contractual rates for each service from each doctor and each facility," says Rick Weisblatt, PhD, the plan's senior vice president for provider networks and product development.
"If we can drive more volume to lower-cost providers, then, in theory, we should be able to save on health insurance premiums," says Rick Weisblatt, PhD, senior vice president for provider networks and product development at Harvard Pilgrim Health Care. "If the market becomes more competitive and providers are forced to be more efficient and then improve their cost structure and lower their prices, that should mean we could lower the cost of insurance. If a consumer can pay $800 for a service instead of the current $2,000, that saves the system $1,200. And if the consumer is getting the same quality service that would have been obtained from a higher-cost provider, then the consumer gets better value. The more that happens, the more it will affect insurance premiums."
Three initiatives
Harvard Pilgrim is introducing three initiatives to help members understand the cost and quality of the physicians, hospitals, and other providers that contract with the plan, which has 1.2 million members in Maine, Massachusetts, and New Hampshire. First, Castlight Health, a company that provides members with pricing and quality information on health care providers, will help Harvard Pilgrim members make more informed purchasing decisions. Second, the SavOn program gives Harvard Pilgrim members financial incentives to choose lower-cost providers. And in September, Harvard Pilgrim started offering price and quality information on the web and on smartphones in a program called Now iKnow.
These three programs are needed to address the problem stated succinctly in this recent headline from the Washington Post: "How much does an MRI cost? In D.C., anywhere from $400 to $1,861."
Knowing that similar price disparities are common in every market nationwide, including New Hampshire and Massachusetts, Weisblatt says that HPHC needs to offer accurate cost and quality information to members.
"Unlike other markets, where information is available, in health care it's very hard for consumers to get information on the value of the products or services they're buying," he adds, explaining that high value is a combination of high quality and low cost. "We are trying to expose the value of these services to members by showing them that there are differences in quality and price. We want them to understand that there are many prices for the tests and procedures that they will get and that prices tend to be much higher in some hospitals than they might be in a clinic or freestanding facilities, for example."
This information needs to be available at the point of purchase so that plan members can see how a particular service will affect their deductibles, Weisblatt adds. That's why HPHC and other insurers are linking their cost and quality transparency efforts to each member's plan and updating that information continually. That way a member can see that a high-cost provider could affect the member's deductible more than a lower-cost provider. The transparency tools also allow members to see what many providers in an area — defined by a member's home ZIP code — charge, so that the member can compare them.
All of these efforts are designed to foster competition, of course, and perhaps they will. But none of these efforts would be needed if the Affordable Care Act had required full price and quality transparency, says Regina E. Herzlinger, PhD, the Nancy R. McPherson professor of business administration at Harvard Business School. She is the author of the 2007 book Who Killed Health Care? When drafting the ACA in 2010, President Obama and Congress should have added requirements like those in the Securities Act of 1933, which called for the formation of the Securities and Exchange Commission, Herzlinger says. The SEC helps educate investors by requiring public companies to disclose the risks of investing in the companies. Today, the SEC publishes a wide variety of information on every public company on its web site.
Fearing the truth
A similar system is needed in health care so that consumers may see what every procedure costs and how the various providers, including physicians and hospitals, are rated in terms of the quality they provide, Herzlinger says. "True transparency will never happen if the status quo providers and plans are in charge. Like the businesses pre-SEC, they fear that the truth will harm them."
HPHC and other health plans are racing to introduce tools to allow consumers to make more informed choices based on price and quality.
"What's different today is the specificity we're offering and the link to the members' own benefits plans," Weisblatt says. In the past, health plans would have a symbol for what a doctor or hospital might charge. One dollar sign designated low-cost providers and three dollar signs meant high-cost providers.
"Now we're showing the actual contractual rates for each service from each doctor and each facility. That means you can look up a surgeon in our network and see what he or she would charge for a knee arthroscopy, for instance. Or you could look up the hospital to see what the actual cost would be to have your knee surgery done there." The tool allows members to see what their deductible and copayment would be for a surgical procedure.
Having this information before the surgery is done provides a better picture than any cost tools used in the past. "You will clearly see what you would pay and what would be left to pay on your deductible after this procedure," Weisblatt adds.
Evaluating physicians on quality is much more difficult because the systems used to evaluate physician and hospital quality have limited utility, Weisblatt says. "Right now it's HEDIS measures and we are working to see what other quality measures we could add. Physicians sometimes complain about how we evaluate them for our tiered products or how we use quality measures, and my answer is that we use the quality tools available to us in the market. As specialty societies introduce more quality measures, we will use them."
Aetna's approach
Aetna has a price-estimation tool similar to the one HPHC uses. It is called the Member Payment Estimator, and it provides up-to-date out-of-pocket cost estimates based on a member's benefit plan, says Chris Riedl, head of product strategy for national accounts at Aetna.
Aetna's Member Payment Estimator "combines the negotiated rate information from providers with each member's benefit design," says Chris Riedl, the insurer's head of strategy for national accounts. The tool seems to be a hit.
Like the HPHC Now iKnow initiative, the estimator provides cost estimates and cost comparisons for more than 650 commonly used, non-emergency, in-network health services. The Member Payment Estimator also provides estimates for out-of-network physician services. Using the estimator, members who obtained cost estimates on commonly selected health care services chose the provider whose out-of-pocket cost estimate was, on average, $170 lower than the average of the estimates they received.
It's been used since 2010, and Aetna has been giving cost and quality information to members for more than 10 years, Riedl says.
"We started with a hospital comparison tool that allows members to compare quality metrics of hospitals and then added geographic average prices for services both in and out of the Aetna network a few years later," she says. "After that we added the physician- and facility-specific cost information for members. But then in 2010, we introduced the Member Payment Estimator, which combines the negotiated rate information from providers with each member's benefit design."
Since the program started, Aetna has provided more than 2.9 million cost estimates to members, and averages about 106,000 such requests per month. In July, it had 118,667 requests, the most for any one month since the program started. Aetna says the program estimates the member's out-of-pocket costs based on Aetna's negotiated rate with the health care provider and the member's benefits plan. Aetna does not release information related to the accuracy of estimates compared with the rates that members actually pay.
Members enrolled in Aetna's consumer-directed health plans (CDHPs) use this program about twice as much as members in traditional plans. Also, members in CDHPs are more engaged in making health care decisions than members of traditional plans, according to the ninth annual Aetna HealthFund study, which Aetna says is the longest-running review of CDHPs in the health insurance industry.
Members in CDHPs use generic drugs at about the same rate as members in PPO plans, but they are 30% more likely to participate in disease management programs, the study found.
Aetna also has a companion to the price-­estimator that lets physicians or other providers prepare an estimate in the office for the member to consider. "That opens up very different discussions from what patients had with doctors in the past," Riedl says.
Cigna launched Find a Doctor a year and a half ago and gets more than 1 million visits per month. About 20% are seeking information on costs and quality, says Cigna spokesman Joe Mondy. The Cigna initiative is similar to Aetna's cost estimator in that it allows members to assess the cost of 200 common procedures, which account for 80% of all claims for primary care visits, visits to specialist physicians, and hospital visits. Before choosing a physician or hospital, members get up-to-date information on their plan deductibles, co-insurance, and health account funds, he adds.
Like the Aetna and HPHC programs, the Cigna initiative is more robust than what's been offered in the past.
Promises, promises
For years, health plans have promised to deliver meaningful cost information to consumers, but what they delivered did not represent what the member would pay specifically, Mondy says. Instead, health plans gave members average payments or broad ranges of payments.
Just as Aetna found that its members in CDHPs were more engaged in making decisions about their care than were non-CDHP members, so too did Cigna. Its members in CDHPs were 59% more likely to use Cigna's physician directory to get cost and procedure information to help them review potential medical costs, they were twice as likely to complete a health risk assessment, and those with chronic illnesses were 25% more likely to participate in disease management programs than those enrolled in traditional plans.
CDHP members were more likely to choose generic medications than those in traditional plans and they used the emergency room at a 6% lower rate than people enrolled in HMO and PPO plans, Cigna reports.
Anemic enrollment
Despite the success that Aetna and Cigna have seen with their CDHPs, enrollment in these plans should be much more robust. That it is not is partly because so far, yesterday's industry cost and quality transparency tools were inadequate to the task, says John Young, CEO of Consumerdriven, a CDHP consulting company. Before starting this company earlier this year, Young was a senior vice president at Cigna Healthcare.
Insurers' cost and quality transparency tools have been inadequate to the task, says John Young, CEO of Consumerdriven, a consulting company.
Consumers in account-based plans naturally demand more information on the costs of care and the quality of all providers, he says. "The most important job we can do today is to create more of a demand for the information that people need to make care decisions. We need to support them because they have the right to information on price and quality," he claims.
"They also have the right to know all the alternatives to the medications or procedures that they are being prescribed or recommended. They need to know which alternatives might be cheaper or better than what their doctors recommend. I'm encouraged by today's tools and what the industry is developing. The more we can do to empower the customer to move into a stronger position in this equation, the more we will influence the costs of care so that we can start to bring those costs down to a reasonable level and thus create a truly consumer-driven system."
Consultant: CDHPs have one last shot at success
Relatively low enrollment in consumer-directed health plans (CDHPs) reflects failure to promote these plans successfully, says John Young, CEO of Consumerdriven, a consulting company in Minneapolis.
The percentage of enrollees in CDHPs is far too low, given the advantages these plans provide to consumers, health insurers, and the health system itself, Young says. In August, the Kaiser Family Foundation/Health Research & Educational Trust (HRET) 2013 Employer Health Benefits Survey showed that 20% of employees are in these plans. Critics of these plans have suggested that to keep spending low, consumers in CDHPs will not get recommended care.
"The data has been out for 13 years showing that these plans work to reduce cost and improve health," Young says. He cited the case of Textron, a company in Providence, R.I., that has had a CDHP since 2002 and reported that medical utilization declined and preventive care visits rose after the program was introduced, according to an article in HR Magazine (http://bit.ly/1hnMH5d).
"Members in these plans are not avoiding care," Young says. "They are getting healthier, they are saving money, and they are slowing the growth of health care costs. Yet not enough consumers are enrolled in these plans, and that's a failure of leadership. It will take all stakeholders — employers, brokers, and insurers — to push these plans as a front-line system."
A study by the Employee Benefit Research Institute earlier this year found that consumers enrolled in CDHPs typically seem to be in better health and have higher education and higher income levels than those with traditional coverage, says Paul Fronstin, PhD, the author of the report and director of EBRI's Health Research and Education Program. But cause and effect have not been studied, he adds.
In other words, there is no proof that being in a CDHP leads to better health.
Studies by Cigna show that consumers in complete replacement plans get healthier each year, Young says, citing the Seventh Annual Cigna Choice Fund Experience Study released earlier this year. The report provides empirical evidence that properly designed consumer-directed plans have a beneficial effect on total medical cost without compromising care or shifting costs from the employer to employees, Cigna says.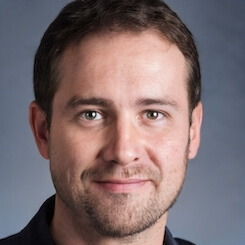 Paul Lendner ist ein praktizierender Experte im Bereich Gesundheit, Medizin und Fitness. Er schreibt bereits seit über 5 Jahren für das Managed Care Mag. Mit seinen Artikeln, die einen einzigartigen Expertenstatus nachweisen, liefert er unseren Lesern nicht nur Mehrwert, sondern auch Hilfestellung bei ihren Problemen.