Whether an ACA fix or GOP plans—or neither—prevail, these players are poised to determine what comes next.
On the day before Senate Majority Leader Mitch McConnell released his caucus's first draft ACA replacement, Politico reported that Marilyn Tavenner, America's Health Insurance Plans President and CEO, was among a coterie of AHIP officers holed up in his office for about an hour.
The irony of Tavenner negotiating the undoing of the law that she helped parent into existence was obvious.
Since then, Tavenner and AHIP have kept a noticeably low profile—although they did strongly object to the proposal by Sen. Ted Cruz that would make it easier for insurers to sell non–ACA-compliant insurance. Other groups representing health care stakeholders have been far more vocal in their opposition to the GOP plan.
Tavenner and AHIP may continue to operate largely in the background, but that, of course, doesn't mean that they won't have a meaningful role in shaping any health care legislation that emerges from the ashes of the GOP's repeal-and-replace efforts.
And if the legislation stalls, they'll lobby Congress and the Trump administration in hopes of influencing the legislative tweaks and rule­making that will reshape the ACA.
Tavenner is one of a handful of lobbyists, administration officials, and think tankers who are in a position to sculpt federal health care policy—with or without full-blown repeal-and-replace.
Below, I present a list of 10 of them, not in any order of importance. This is not meant to be "the 10 most important" people in health care policy. It's a sample from a larger group, and a different group of 10 might have been selected and would have been just as worthy—kind of like admission to a selective college.
If you have suggestions on someone I've overlooked, please let me know at [email protected] or via Twitter @rmkeditor. (Yes, this is a shameless bid for fodder for a future column.)
Marilyn Tavenner. As far as health plans getting Washington's ear, she's up there, and she understands the inner workings of Washington. From 2011 to 2015, she was CMS administrator, leading the agency through the crash and recovery of the HealthCare.gov website. A nurse by training, Tavenner rose through the ranks of the Hospital Corporation of America to become a regional and group executive. Then she went to work for Tim Kaine when he was the governor of Virginia before the Obama administration lured her to CMS.
Tavenner got off to a rocky start as AHIP chief. UnitedHealth Group bolted, key senior staff handed in their resignations, and then Aetna staged a rather public departure. But the turmoil stopped, AHIP's membership has held, and the remaining three of the big five insurers—Anthem, Cigna, and Humana—have stayed in the fold.
Although she's served in Democratic administrations, Tavenner has skillfully navigated the partisan waters of Washington. She has avoided becoming too identified with the ACA. That may explain AHIP laying low for much of the debate about the House and Senate bills. Tavenner and AHIP may be waiting until all the regulations and rules have to be written to implement a repeal-and-replace law or to engage legislators and bureaucrats if the ACA stays on the books.
Grace-Marie Turner. Turner is the president of the Galen Institute, a conservative, free-market health think tank she founded in 1995. Just as Tavenner has her Democratic bona fides, Turner has her conservative ones. She's head of the Health Policy Consensus Group, a panel of analysts from market-oriented think tanks. Former House Speaker John Boehner put her on the Long Term Care Commission in 2013, and before that she served on the advisory council to the Agency for Healthcare Research and Quality (AHRQ). She also served as a member of the Medicaid Commission, a group appointed by the HHS secretary to make recommendations to reform Medicaid. Turner has testified regularly before Congress and writes a health blog for Forbes.
Turner has been a staunch defender of the GOP's repeal-and-replace efforts, even blasting the Congressional Budget Office for getting its numbers wrong on the analyses of both the House and Senate bills as well as its projections for the ACA. She's laid out the four things any repeal-and-replace plan must do: preserve coverage for millions in the ACA exchanges; give states more flexibility in managing Medicaid; provide subsidies to help people purchase coverage; and give states more say over their health insurance markets—"but with new flexibility and resources." The GOP plans meet these litmus tests, she says. Her background in Medicaid could give the GOP ideas to soften the blow it would otherwise deliver to the program.
Stephen T. Parente. When the Department of Health and Human Services gets fully staffed—or at least more staffed than it is now—Minnesotan Parente will play a vital role as assistant secretary of planning and evaluation. As of this writing, he was still awaiting his Senate confirmation hearing. Once he's ensconced on Independence Avenue Southwest, Parente will be HHS Secretary Tom Price's principal adviser on policy development. His portfolio will include legislation development, strategic planning, policy research, and economic analysis.
Parente has been director of the Medical Industry Leadership Institute at the University of Minnesota's Carlson School of Management, but he's well known in Washington, where he serves as chair of the Health Care Cost Institute, a not-for-profit group that uses private insurers' data to track factors affecting health costs. He also serves as a CBO health adviser and works with the conservative American Enterprise Institute and American Action Forum.
As an adviser to Sen. John McCain's 2008 presidential campaign, Parente was the architect of three key components of the candidate's health policies, including removal of the employer-sponsored insurance tax exclusion, allowing interstate purchase of health insurance, and use of high-risk insurance pools. But he's worked on the other side of the aisle as an aide to former West Virginia Democratic Sen. John D. Rockefeller IV during the Bush and Clinton administrations' health reform initiatives.
Thomas Miller. A resident fellow at the American Enterprise Institute, Miller co-­authored an ACA replacement plan—along with the likes of AEI's James Capretta, current FDA Commissioner Scott Gottlieb, and former George H.W. Bush health adviser Gail Wilensky—that called for capping deductions on employer-paid premiums and a few ideas that made it into the most recent House and Senate plans, including greater reliance on health savings accounts and Medicaid block grants.
Miller was a senior health economist for the Joint Economic Committee in Congress, where he organized a number of hearings that focused on reforms in private health care markets, such as information transparency and consumer-driven health care. He served HHS as a member of the AHRQ advisory council in the latter years of the George W. Bush administration, and in 2011 coauthored Why ObamaCare Is Wrong for America with Capretta, Grace-Marie Turner, and Robert Moffitt.
Rick Pollack. While AHIP may be keeping relatively quiet, a number of other trade and professional associations—the AMA, state hospital associations, the American College of Physicians, and the Catholic Health Association among them—have weighed in with raspberries aimed at the GOP's ACA replacement plans. The American Hospital Association, under President and CEO Pollack, has led the Bronx cheers. Pollack decried the Medicaid cuts in the original Senate bill as "unsustainable" and called for the Senate to craft a bill that would continue coverage "to all Americans who currently have it."
The AHA is no lightweight. It has 5,000 members, including community and rural hospitals, nursing homes, teaching and public hospitals, and health care systems. It's a safe bet that every member of Congress has an institution represented by the AHA in his or her district. Pollack's members have a lot to lose if the CBO estimates are right and the number of Americans without insurance goes up by 20 million or more as a result of the Republican legislation. He's poised to have a big voice if the GOP plans get retooled so hospitals don't take such a big hit.
Keith Hall. With its scathing reports on the House and Senate GOP plans, the nonpartisan CBO has come under fire from the Trump administration and advocates of the GOP plans. Keith Hall, its director, is a conservative economist with a PhD from Purdue University. In 2008 George W. Bush appointed him commissioner of the Bureau of Labor Statistics, and he served a full four-year term, including three years under President Obama. Before that, he'd been chief economist for Bush's White House Council of Economic Advisers.
Hall's Republican pedigree has not kept Republicans from attacking him and CBO scorekeeping. Politico reported that Republican Senators went at him in a closed-door meeting the day McConnell decided to delay a vote on the original health care bill. Hall did not take the top job at the CBO until April 2015. CBO scoring was important when the ACA was being crafted, but it has become even more so. And with so much at stake in these partisan times, it's not surprising that Hall was pulled into the fray.
Chris Jennings. If the GOP has to go back to the drawing board on ACA repeal and replace, Democratic operative and former Obama health care adviser Jennings may find a seat at the table. Although a Democrat—he served as a senior health policy adviser to six presidential campaigns, including Hillary Clinton's—Jennings has embraced the private sector as a driver of health care innovation and cost control. He recently co-wrote a Health Affairs blog post on such with Capretta, a Bipartisan Policy Center colleague. Since he left the Obama White House in 2014, Jennings runs the health care consulting firm Jennings Policy Strategies.
Jennings helped implement the ACA's access and delivery reform provisions and played key roles in other signature legislation including the Children's Health Insurance Program, the Health Insurance Portability and Accountability Act (HIPAA), the Prescription Drug User Fee Act of 1997 and major Medicare reforms in the Balanced Budget Act (BBA) of 1997. Jennings could be a go-to for cobbling together an ACA fix if Republican health care efforts fizzle out.
Elizabeth MacDonough. The Senate Parliamentarian is playing a pivotal role in determining how the upper chamber tackles health care legislation. In late July, MacDonough ruled that a number of important provisions in the Senate legislation would have to be stripped out for it to meet the filibuster-proof budget reconciliation standard that requires only 50 votes (plus Vice President Mike Pence to break the tie).
As of this writing, the Senate had voted, by the narrowest of margins, to debate the repeal-and-replace legislation, kicking off a marathon of votes with an uncertain outcome. MacDonough's umpiring made a limited, "skinny" repeal a distinct possibility; the tangled politics—and parliamentary rulings—of replacement would be left for another day.
The provisions that MacDonough said went beyond budget reconciliation concerned hot-button issues like coverage of abortion as well as more granular ones, such as a waiting period for people who have lapses in coverage.
McConnell could overrule MacDonough (and, indeed, might have by the time this gets published). But McConnell would be opening a Pandora's box: a reconsideration of the so-called Byrd rule that created the budget reconciliation path around the filibuster.
Paul Spitalnic. Overlooked in all the attention on the CBO scores was a report CMS actuary Spitalnic issued in June on the House bill. Spitalnic is not a political appointee. He's been with CMS since 2003, when he led the actuarial efforts to implement the new Part D program, then headed up the Parts C and D Actuarial Group, where he has responsibility for the review of Medicare Advantage and Part D plan bids, preparing budget estimates for the Parts C and D programs, and calculating the Medicare Advantage benchmark rates. Before working at CMS, he was a consulting actuary specializing in retiree health insurance.
Spitalnic's projection for the House bill wasn't as bad as the CBO's but still wasn't very rosy. He estimated that the ranks of the uninsured would be 13 million larger by 2026 under the House bill than if the ACA was left intact. If critics shoot holes in the CBO estimates, Spitalnic's work at CMS could provide ACA defenders with a fallback.
Andrew Bremberg. Trump's Domestic Policy Council chief, Bremberg is the White House's low-key point person on health care legislation. Bremberg used to be a senior aide to Mc­Connell and worked at HHS from 2001 to 2009 in the Bush administration. He was also policy adviser for the 2016 Republican Party Platform and advised Wisconsin Gov. Scott Walker's short-lived presidential campaign.
Bremberg reports to Trump senior adviser Stephen Miller, who made a name for himself in the early days of the administration by being the on-camera defender of Trump's travel ban.
One former colleague of Bremberg's told The Hill: "His experience in policymaking process has got to be important to them. There aren't too many people in Trump's senior circle who have done this before."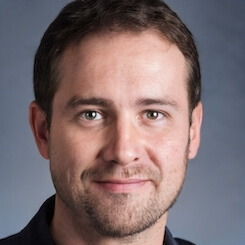 Paul Lendner ist ein praktizierender Experte im Bereich Gesundheit, Medizin und Fitness. Er schreibt bereits seit über 5 Jahren für das Managed Care Mag. Mit seinen Artikeln, die einen einzigartigen Expertenstatus nachweisen, liefert er unseren Lesern nicht nur Mehrwert, sondern auch Hilfestellung bei ihren Problemen.