Restrictions blunted the effect of Sovaldi and other antivirals on Medicaid budgets. The gradual removal of these barriers is going too slowly, say advocates.
More than four years ago, CMS warned state Medicaid programs that they may be violating federal law by restricting access to antiviral hepatitis C drugs such as Sovaldi (sofosbuvir) and Harvoni (ledipasvir and sofosbuvir) because they are categorized as "medically necessary." Despite that red flag, a new analysis has found that some states continue to deny treatments to beneficiaries, although others are gradually making the drugs more accessible. Just eight state Medicaid programs do not have any restrictions on these hepatitis C drugs, according to the Harvard Law School's Center for Health Law and Policy and the National Viral Hepatitis Roundtable, which is part of the Hepatitis Education Project.
Still, there has been progress.
From November 2018 to November 2019, eight states either removed or eliminated restrictions based on a patient's stage of liver disease, 13 scaled back prescribing restrictions for health care providers, and two loosened rules that required patients to demonstrate that they hadn't abused drugs or alcohol for a period of time before starting treatment.
Shannon Attanasio of Medicaid Health Plans of America says hep C places a "disproportionate financial burden on Medicaid."
Two years ago, 52% of state Medicaid programs, including the program in the District of Columbia, received a D or F grade from the Harvard center and the hepatitis roundtable group for imposing restrictions on hepatitis C medicines. Now only 15% of the programs received those low marks: Alabama, Arkansas, Minnesota, Mississippi, Montana, Puerto Rico, South Dakota, and Texas.
The restrictions run counter to guidelines issued by the American Association for the Study of Liver Diseases and the Infectious Diseases Society of America. The Harvard center and the hepatitis group wrote CMS Administrator Seema Verma to complain about "egregious" barriers posed by so many states. In their Oct. 9 letter, they urged the agency to force the state programs to "comply with federal law and open access to curative hepatitis C therapy." The groups were referring to a portion of the Social Security Act known as the Medicaid Act, which requires the state programs to provide "medically necessary" treatment.
Still five figures
State Medicaid programs moved to restrict access to the antiviral hepatitis C medications because of their high cost. The FDA approved Janssen's Olysio (simeprevir) and Gilead's Sovaldi in 2013 for use with pegylated interferon and ribavirin to treat HCV genotype 1, the most common genotype in the U.S. Sovaldi took off as the market leader; it had better clinical trial results than Olysio. Gilead, perhaps sensing the advantage, priced Sovaldi higher: $28,000 per bottle of 28 tablets, or $84,000 for a standard 12-week regimen compared with $66,000 for a 12-week regimen of Olysio. But then Gilead's Harvoni, approved in 2014, displaced Sovaldi as the market leader partly because it eliminated the need to take interferon. Gilead priced Harvoni at $94,500.
Other hepatitis C antivirals have come on the market since, some for other genotypes, and they've been priced lower than Sovaldi and Harvoni but still in the tens of thousands per regimen. The competition has helped payers negotiate rebates and discounts, so the net prices are considerably lower than the list prices—so much lower that the manufacturers say the list prices are misleading. But how much lower is hard to ascertain because of the confidentiality agreements that shroud rebate and discount negotiations.
The manufacturers and their supporters have also argued that the high prices are justified because the antiviral medications can clear hepatitis C infections and therefore lower overall health care costs over the long term.
The Netflix model
Still, some states say the cumulative costs of the medication remain formidable, which is why state officials in Louisiana and Washington pursued a so-called Netflix payment model in which a drugmaker provides a guaranteed net unit price for Medicaid beneficiaries. In Louisiana, Asegua Therapeutics, a unit of Gilead, agreed to provide the state Medicaid program and the Department of Corrections with unlimited access to an authorized generic version of the Epclusa (sofosbuvir and velpatasvir) for a fixed amount of money for five years.
Shannon Attanasio, vice president, government relations and advocacy, of Medicaid Health Plans of America, which represents managed care organizations that contract with state programs, noted that hepatitis C places a "disproportionate financial burden on Medicaid" because its prevalence is three times greater in the Medicaid population than among those who are commercially insured.
Phil Waters of the Center for Health Law and Policy Innovation, thinks states may overestimate their cost exposure.
Matt Salo, the executive director of the National Association of Medicaid Directors, defended the gradual removal of restrictions. "If prices drop to zero, then restrictions drop to zero," he says. "Prices are definitely lower, and that's great. And I think you can clearly see that restrictions have also been reduced. (But) it's a process, and that process takes time. "
Critics, though, say many states are making excuses.
"The price, which is nowhere near what state Medicaid programs pay in the end, has gone down by at least about 75% since launch, and states are still saying it will blow a hole in their budgets," says Phil Waters, an attorney at the Center for Health Law and Policy Innovation.
"We've discovered that this budget calculus justifying this position is often somewhat crude," Waters continues. "States seemingly assume that the day after they open treatment, everyone who could possibly qualify will walk in the door and start a regimen. This is simply not the case, nor is it the experience of states that removed restrictions in the past."
The "treatment penetration rate" is never that high for any condition, let alone hepatitis C, he says. "I think the bottom line here is that while the cost has gone down, it's still a significant expenditure that states will do anything they can to avoid, including waiting until they are sued."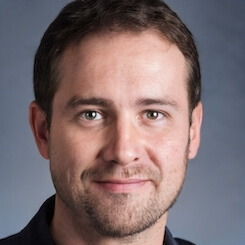 Paul Lendner ist ein praktizierender Experte im Bereich Gesundheit, Medizin und Fitness. Er schreibt bereits seit über 5 Jahren für das Managed Care Mag. Mit seinen Artikeln, die einen einzigartigen Expertenstatus nachweisen, liefert er unseren Lesern nicht nur Mehrwert, sondern auch Hilfestellung bei ihren Problemen.