They can add competition and lower prices, but some see authorized generics as a ploy to fend off competition from true generics.
P​rescription medications account for nearly 20% of all health care spending in the United States. As medication costs continue to rise, a little-known class of generic medications called authorized generic drugs may offer a cheaper alternative to branded medications while potentially improving medication adherence and, consequently, patient outcomes.
But authorized generics are dogged by questions about whether they mean true cost savings or are just a way for manufacturers of branded products to fend off competition from generics. They have been around for decades, but remain a relatively minor player in the prescription drug market. Sometimes they're on the market temporarily and removed when competing companies launch their "true" generics.
"Generic [drugs] remain a key tool in saving the U.S. and consumers billions of dollars each year, but we don't see the presence of authorized generics as a factor in our considerations to ensure patients take medications that are most appropriate and affordable," says Cynthia Reilly, senior vice president of the Academy of Managed Care Pharmacy.
Authorized generics are sometimes called "branded," "flanking," or even "pseudo" generics. They have been compared to the private label products that are common in the food and cosmetic industries, and they are marketed by—or on behalf of—the makers of branded drugs. Drugmakers set up subsidiaries to make and market authorized generics. Pfizer, for example, has a subsidiary called Greenstone that makes and markets authorized generics.
Unlike conventional generics, authorized generics also contain the same inactive ingredients as the brand-name drug. The pills often have the same shape and color as the branded drug. They do not, though, bear the name or trademark of the branded drug, either on the pill, which may be blank, or bottle.
The 1984 Hatch-Waxman Act is the landmark legislation that set up the regulatory framework for generic drugs. Under Hatch-Waxman, the first generic on the market is given 180 days of "market exclusivity"—in effect, a six-month head start as the lone competitor to the branded drug. The thinking was that this market exclusivity would encourage companies to jump in and enter the generics market.
But the FDA, backed by a number of court decisions, has allowed authorized generics to be on the market during that 180-day exclusivity period. Generic makers and some experts argue that authorized generics undercut the exclusivity period by giving the maker of the brand-name drug a chance to launch its own competitor to the new generic. Apotex's launch of generic competitor to Paxil (paroxetine) is often mentioned as an example. GlaxoSmithKline launched an authorized generic on the same day, and Apotex said its revenues during the six-month exclusivity period were $400 million less than expected as a result of GlaxoSmithKline's authorized generic.
Authorized generics have the advantage of an easier path to approval. The FDA allows pharmaceutical companies to market authorized generics under the same new drug application (NDA) as the branded product because the agency considers an authorized generic "therapeutically equivalent" to its brand-name drug whereas manufacturers of generic competitors have to submit an abbreviated new drug application (ANDA).
But there are also some arguments for authorized generics having benefits. As outlined in a 2013 Congressional Research Service report, authorized generic can mean lower prices for payers and consumers because they add additional competition to the market (presuming, of course, that the generic makers are still willing to enter the market). They can also be a way to settle patent disputes; rather than fight on, the maker of the branded drug allows the generic maker to make the authorized generic.
Whatever the pros and cons may be, authorized generics are not well understood by the public and many health care professionals—including pharmacists. "I've been a pharmacist for nearly 30 years, and filling prescriptions was the only way I discovered what they were," says Mike Deam, the assistant director of Oregon Health & Science University's outpatient pharmacy services. "Oftentimes, we don't even realize what they are until we open the bottle and see the medication looks the same as the brand."
Education gaps may contribute to the lack of awareness. Cariann Smith, a Butler University professor of pharmacy practice, notes that authorized generics are generally absent from their pharmacy curriculum.
Of course, the cost saving is the main purpose of generics. According to Deam, insurance company policies may keep authorized generics from accomplishing that goal. "Some insurances require us to bill authorized generics under the brand instead of the generic," Deam explains. " I think this happens when the insurance company receives rebates from the brand manufacture that makes it more advantageous for them to use the branded product."
Reilly, at the Academy of Managed Care Pharmacy, says that some authorized generics are priced higher than conventional generics. However, she points out that this is only an issue during the 180-day exclusivity period. After that, when conventional generics enter the market, competition ultimately leads to more dramatic price decreases, and the authorized generic price mirrors those of the competitors.
"Studies have found that the presence of an authorized generic during the exclusivity period actually lowers the overall generic cost by roughly 7%," Reilly says.
John Hertig, who is a colleague of Smith's at Butler, says that that insurers could benefit from authorized generics if the manufacturers offer additional rebate benefits. "If authorized generics are really offered at discounted rates, that should benefit the health care system, overall," says Hertig. "The unknown, of course, is if they were allowed to truly enter a competitive generic market, would those prices be even lower? No great answer to that question."
After 28 years of publishing, our last issue of Manage Care was December 2019.
While sad, we have much gratitude for the many writers, editors, researchers, reviewers, salespeople, and advertisers who kept us going and made Managed Care a standout publication. And not to be forgotten, we thank you for reading our publication and visiting our website.
UP NEXT
A CONVERSATION WITH MARC HARRISON, MD
A CONVERSATION WITH J. KEVIN CROSTON, MD, AND CRAIG SAMITT, MD
A CONVERSATION WITH ANDY SLAVITT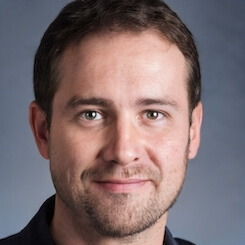 Paul Lendner ist ein praktizierender Experte im Bereich Gesundheit, Medizin und Fitness. Er schreibt bereits seit über 5 Jahren für das Managed Care Mag. Mit seinen Artikeln, die einen einzigartigen Expertenstatus nachweisen, liefert er unseren Lesern nicht nur Mehrwert, sondern auch Hilfestellung bei ihren Problemen.