Consultants predicted it would be a major business. Large employers and insurers were experimenting with it. But medical tourism has not lived up to the heady expectations. The ACA and moderation of increases in health care costs cooled off interest. Besides, who really wants to go to an unfamiliar place for health care?
Denver businessman Thomas Hiland was typical of the medical travel tourist. In 2005, he needed a mitral valve replacement. This was before the ACA's guaranteed issue mandate, and he could not get health coverage. A nearby hospital quoted him $150,000 for the procedure; other U.S. hospitals priced it at $50,000. Hiland hopped a plane to Delhi and had the procedure done for $22,000. He was so impressed, he started his own medical travel facilitator business, India America Global Solutions.
But in 2009, Hiland's company folded, and he died shortly afterward.
Before the turn of the decade, expectations were running high that Americans would be willing to leave the country in droves to get cheaper medical care, and major health insurers were vying for medical tourism partners. A 2008 Deloitte report fueled much of that buzz by predicting that 6 million Americans would leave the country for medical care by 2010, and that by 2017 that figure would explode to 25 million. From 2007 to 2010, the number of medical tourists would double each year. In 2009, this magazine heralded medical tourism as one of the "disruptive innovations"— along with telemedicine, retail clinics, personalized medicine, and point-of-care payments—that would transform health care.
U.S. vs. the world: costs of major procedures in major medical travel destinations*
Procedure
U.S.
Costa Rica
India
Malaysia
Mexico
South Korea
Taiwan
Thailand
Average savings vs U.S.
45%–65%
65%-90%
60%–80%
40%-60%
25%– 45%
40%–65%
50%–75%
Coronary artery bypass graft
$92,000
$31,500
$9,800
$20,800
$34,000
$29,000
$27,000
$33,000
Valve replacement with bypass
$87,000
$28,000
$11,900
$15,000
$26,500
$38,000
$22,000
$19,000
Total hip replacement
$31,000
$15,300
$9,400
$12,500
$14,200
$21,600
$14,000
$16,500
Total knee replacement
$28,000
$14,200
$7,200
$7,800
$12,300
$16,250
$13,400
$13,200
Gastric bypass
$23,000
$10,500
$6,800
$9,250
$11,500
$14,500
$12,700
$12,600
4-implant porcelain bridge
$21,500
$9,350
$6,850
$7,700
$9,300
$9,900
$8,700
$9,300
Full facelift
$11,500
$4,900
$2,800
$3,300
$4,750
$5,900
$5,250
$3,700
Rhinoplasty
$4,800
$2,600
$1,400
$2,800
$3,100
$3,800
$3,200
$1,600
Notes: *As of February 2017. U.S. costs vary based on location, materials and equipment used, and individual patients' requirements. Figures are averages and reflect more common incidence of cost. International estimates do not include travel or accommodations.
Source: Patients Beyond Borders
Almost 10 years later, it's safe to say that medical tourism has fallen well short of those bold predictions. Patients Beyond Borders, a travel guide and website for medical tourism, estimates that 12 to 15 million people traveled to other countries for medical care in 2016—and that's worldwide, not just the United States. Visa estimated 11 million people globally leave their home countries each year for medical procedures. So obviously, those breathless projections of 20 million or so Americans globetrotting in pursuit of cheaper health care didn't come true. Not by a long shot.
At the turn of the decade, medical tourism providers were looking to grow their businesses by partnering with U.S. health insurers to design benefits that included outbound medical travel, but that seems to have cooled. "It seems like an idea that's never really taken off in terms of scaling up and becoming something that's a common widespread option with health insurance plans," says Leigh Turner, a University of Minnesota professor who's written about medical travel.
One thing that kept medical tourism from taking off was the ACA, says Rajesh Rao, founder and CEO of IndUS Health, a network of hospitals outside the country where Americans are treated. Before the ACA, Rao had been talking with all the major commercial insurers about setting up medical travel plans for them. "And as soon as the ACA went into effect, all those discussions stopped," he says.
An Achilles' heel of medical tourism: "Who really wants to travel somewhere for health care unless it's somewhere between urgent or desperate?" says Josef Woodman, CEO of Patients Beyond Borders.
Then there's the idea that sending someone to another country far from home for a major operation is not an easy sell, even with significant cost savings. E Street Band guitarist Nils Lofgren once described his experience after double hip replacement as feeling "like I got hit by a bus." Now imagine getting on a plane in Delhi days after an operation and spending 25 hours and making two stops flying back to Chicago. Even Josef Woodman, CEO of Patients Beyond Borders, puts it out there: "It's one of the Achilles' heels of medical tourism: Who really wants to travel for health care unless it's somewhere between urgent or desperate?"
Could it be Americans who need major operations are not as urgent or as desperate as they expected to be?
Bargain hunting
The terms medical travel and medical tourism are often used interchangeably, although the former has been used to describe travel within the United States and not always to save money—going from, say, Jackson, Miss., to the Mayo Clinic to get a better diagnosis or a new procedure. Medical tourism sounds more like a vacation, which is what some people turn it into if they have a fast recovery. The industry seems to agree on three definitions: outbound medical travel—patients traveling to other countries; inbound—patients traveling to the United States; and intrabound—patients traveling within the United States.
The reason for outbound tourism for Americans is rather simple: lower prices. The Medical Tourism Association (MTA), an industry trade group, surveyed U.S. medical tourism patients in 2015 and found that the lead motivator was cost savings (61%), followed by quality (21%). About two thirds of outbound travel for medical care is for dentistry or cosmetic surgery, according to Woodman. The price for medical or dental procedures in the major medical travel destinations, such as Costa Rica and Mexico, can be 25% to 90% less than in the United States.
Before the ACA, several commercial health insurers were experimenting with medical travel. Aetna partnered with Sistemas Medicos Nacionales, S.A. de C.V. (SIMNSA), a large HMO in northern Mexico, to offer the Vitalidad Plus HMO. But Aetna pulled the plug on Vitalidad Plus a few years ago. Blue Cross Blue Shield of South Carolina set up a medical travel facilitator subsidiary, Companion Global Health, in 2007. Today, its website is down, there's no trace of the company to be found, and BCBSSC would not reply to requests for an update on the status of the company.
In 2014, the MTA reported that UnitedHealth Group, Anthem, and Humana were examining cross-border plans for U.S. patients, a factoid that got re-reported thoroughly in the medical tourism trade media. But in SEC filings, UnitedHealth Group has characterized the cross-border business as one for multinational employers, government, and individuals around the world—not really a medical tourism add-on that provides coverage for U.S. patients to go to another country for care. A Humana spokesman says the company does not offer a medical travel benefit.
Woodman says medical tourism coverage has the most appeal for self-funded plans for medium-sized employers with 4,000 to 10,000 employees. For example, HSM Solutions in Hickory, N.C., a manufacturer of bedding and furniture components, has offered a medical travel package to its employees since 2007. Tim Isenhower, the company's director of benefits, says about 500 employees have taken advantage of the benefit. HSM has a contract with Rao's IndUS Health network, which gives employees access to health care facilities in Costa Rica, the Cayman Islands, and Cancun, Mexico.
Before 2010, one of the most talked-about self-funded medical travel plans was set up by Hannaford Brothers, the supermarket chain headquartered in Maine. The program, which Aetna helped organize, waived copayments and deductibles for employees who chose to have hip or knee replacements in Singapore. But not a single employee took advantage of the program, and Hannaford, now a unit of Netherlands-based Ahold Delhaize, dropped the benefit, says Hannaford spokesman Eric Blom. Even so, Blom says the program had helped Hannaford negotiate 60% savings on fees for hip replacements at two New England hospitals.
Bridge Health, a medical travel facilitator in Colorado, has found a niche working with self-funded groups to package medical travel within the United States. It used to do more international medical tourism but now focuses only on domestic medical travel, says director of marketing and communications Laura Casanova.
In 2010 Satori World Travel, a company that arranged foreign travel for medical procedures, launched a business targeting health insurers. The model was to split the savings from the lower fees with the plans. But Satori filed for bankruptcy in 2015 and closed.
Inherent challenges
On the surface, traveling for a medical procedure may not seem appealing, but people typically do it for outpatient procedures with quick recoveries and wrap a vacation around it, says MTA President Renee-Marie Stephano.
Getting credible information on outcomes from overseas procedures can be difficult. A search of the PubMed medical database yields numerous case reports of complications from operations like weight-loss surgery and cosmetic procedures outside the patients' home country, but many of these cases are from Europe and Australia. There's no information available about complication rates. "As with everything in this industry, getting actual data is quite difficult," says Harvard professor Glenn Cohen, author of the 2014 book Patients with Passports.
MTA's Stephano acknowledges that outcomes data from outside the United States are hard to come by, but she says that is also true for facilities in the country. The technology that would capture the data "is not mature enough," she says.
Then there's the issue of determining which international medical centers meet the same standards as U.S. centers. A number of organizations credential international facilities. The American Medical Association guidelines for medical tourism recommend that foreign medical providers have accreditation from the Joint Commission International or a similar organization, such as Accreditation Canada (AC). Patients Beyond Borders lists only facilities accredited by the Joint Commission International or Accreditation Canada or those that Woodman himself has visited—about 110 hospitals and hospital networks and 150 independent clinics. Another organization that accredits facilities strictly for medical travel is Global Healthcare Accreditation.
"Some organizations place a lot of credence if it's a JCI-accredited facility," says Turner at the University of Minnesota. "Other people I think would argue that that's maybe a relatively low bar instead of high bar; there are other things you might want to do to really be cautious and judicious before picking an international facility."
Dealing with complications after surgery, especially after a patient returns home, and the potential of liability may also give commercial plans pause, says Turner. "I think it's a fear of being one of the earliest cases to enter the legal system," he says.
One solution is no-fault medical tourism coverage that Global Protective Services of Columbia, S.C., offers. "If you're traveling abroad, malpractice wasn't a feasible situation; you're not going to sue them anyway," says Benjamin Simons, international director and broker for GPS. The company also provides other products for the medical travel industry, including liability coverage for U.S.-based facilitators, employers, and managed care plans.
The ACA effect
The ACA resolved some of the underlying economic hardships that got medical tourism started and fed the expectations that it would take off. The law also imposed regulations that made insurers think twice about sending members outside the country to save money. Woodman estimates that a $6,000 out-of-pocket cost is the threshold at which Americans will consider traveling outside the country for medical care. MTA's survey found that people need to anticipate saving between $4,900 and $8,600 before they think about leaving the country for care. By capping out-of-pocket costs for high-deductible health plans—$6,650 for individuals and $13,300 for families—the ACA may have taken away the incentive for considering medical tourism. Whether the Trump administration's moves to chip away at the ACA will again expose Americans to high medical costs and cause a resurgence in interest in medical tourism remains to be seen.
Some moderation in the rise of health care costs in the United States has also mirrored the rollout of the ACA. The CMS Office of the Actuary projects an average annual growth rate of 5.5% in national health spending through 2026. That's considerably higher than the 4.2% average for 2008 to 2016, but well below the average 7.3% growth rate over the decade and a half before the 2008 recession, when all those rosy projections about medical travel came out.
Average annual increase of health care costs in the United States, %
*Average annual growth 2008 to 2013
Source: CMS, Office of the Actuary, National Health Statistics Group; and Department of Commerce, Bureau of Economic Analysis and Bureau of the Census
The ACA also sets medical-loss ratios at 80% for individual and small group plans and 85% for the large group market. Rao at IndUS Health says the prescribed medical-loss ratios "essentially removed any motivation commercial plans had to save money."
ACA rules about provider credentialing and other restrictions helped cool off some of the enthusiasm for medical travel, says Harvard professor Glenn Cohen.
Cohen at Harvard points out that the ACA imposed restrictions on commercial plans that self-insured plans don't face. "The ACA augments the level of federal regulation of health insurance products more so than in probably any other era of the post–New Deal world," Cohen says. For example, the ACA requires plans sold on the exchanges to include essential community providers that serve low-income, medically underserved populations. They must also meet requirements for provider credentialing and network adequacy and use facilities that comply with the Public Health Service Act. The ACA rules are not insurmountable, says Cohen, "but they probably do cool the enthusiasm for medical travel, at least for those portions on the population that you'd like to market to on the exchanges."
Commercial plans haven't given up completely on medical tourism. Anthem Blue Cross of California partners with SIMNSA to provide coverage at facilities in Mexico—but for many members that's a drive of miles and minutes. For now, group medical tourism coverage seems to be the purview of self-funded plans.
The undoing of some key aspects of the ACA could renew interest in medical tourism. But the uncertainty about the law may have just the opposite effect. "I haven't talked to a health plan that likes ACA," says Woodman. "They were resigned to it and now everything is getting turned upside down, which leads to even greater uncertainty and stasis."
Stasis is where major health plans may be with medical travel for a while yet.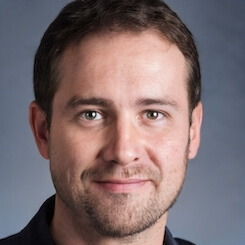 Paul Lendner ist ein praktizierender Experte im Bereich Gesundheit, Medizin und Fitness. Er schreibt bereits seit über 5 Jahren für das Managed Care Mag. Mit seinen Artikeln, die einen einzigartigen Expertenstatus nachweisen, liefert er unseren Lesern nicht nur Mehrwert, sondern auch Hilfestellung bei ihren Problemen.