Market on the Green is a grocery store in a "food desert" in Toledo, Ohio. The store is a joint project of the ProMedica hospital system in Toledo and the Ebeid Institute.
The list of ways, large and small, that health systems and payer organizations are trying to address patients' social needs is long and growing every day. At this point, all of them are experiments, and no one knows which will prove to be sustainable, replicable, or even beneficial to the patients and communities they seek to serve.
With that caveat in mind, we highlight three different approaches that seek to address social needs in a strategic and somewhat comprehensive way.
Strategy 1
Tackle a neighborhood
What does it take to improve the health and well-being of residents in an extremely impoverished neighborhood? ProMedica, a 13-hospital not-for-profit system based in Toledo, Ohio, is trying to find out.
In Toledo's UpTown neighborhood, the average median household income is less than $21,000 a year; more than a quarter of all adults have not completed high school; few residents have assets, such as a home or vehicle, that could be used to secure a loan; and healthy food options have traditionally been hard to come by.
With support from a philanthropist's gift, ProMedica has been working in the neighborhood since 2015, opening a full-service grocery—at the time, the neighborhood was considered a "food desert"—along with a job-training program and a financial opportunity center that helps low- and moderate-income residents improve their financial status with career and personal-finance advice and programs.
Last year, the health system doubled down, announcing a 10-year plan to invest $50 million—a mix of health system funds and philanthropic gifts—to create a national model for neighborhood revitalization. In March, ProMedica announced a new partnership with Local Initiatives Support Corporation, a New York City–based nonprofit, to invest additional capital into the model to further spur economic development.
The proving ground will be the UpTown neighborhood, where ProMedica will hire more financial coaches, recruit and train certified nursing assistants and other hard-to-find health care workers, and ensure that children have access to high-quality education.
It sounds like a big departure from traditional health care—until you talk to Lee Hammerling, MD, ProMedica's chief physician executive and chief medical officer. "We're treating these social determinants like you would treat hypertension," he says.
Hammerling and his colleagues were emboldened in their work after an analysis of 4,000 Medicaid patients who used its food clinic found that their emergency department utilization decreased by 3% and their 30-day readmission rate by 53%. The analysis also found a modest (4%) increase in the utilization of primary care.
Last year, ProMedica expanded its screening to include housing, transportation, and other social needs. Early results show that more than 60% of patients screened positive for at least one social need. The health system is building the infrastructure—social workers, nurses with community education experience, and community health workers—to address those needs or refer patients to community resources that can do so.
What the right mix of interventions is remains to be seen. To that end, ProMedica is partnering with a local university to create a research center to analyze the effectiveness of various interventions. Says Hammerling: "If we get a patient housed, did we see an improved outcome and reduction in the [total cost of care]? That's what we are going to be able to find out."
Strategy 2
Tackle the top problems
For the past three years, Humana has been working on what it calls its Bold Goal: a population health strategy to improve the health of the communities it serves by 20% by 2020. To be specific, the insurer wants to increase the number of "healthy days" in seven markets, as measured by a CDC tool that tracks days that a person said his mental or physical health was not good or kept her from doing usual activities in a 30-day period.
Andrew Renda, MD, director of the Bold Goal program at Humana, says the population health initiative is designed to address social determinants and improve quality of life—and in the process, improve the profitability and increase long-term competitiveness in the health care industry. "This really is part of our business strategy," he says.
In each of the seven markets—Louisville, Ky.; Knoxville, Tenn.; San Antonio; Broward County, Fla.; Baton Rouge, La.; New Orleans; and Tampa Bay—Humana is partnering with the clinical community and other organizations to address the social needs pertinent to that specific population.
In the first year, the San Antonio market showed a 9% increase in healthy days, which Renda attributes to several initiatives, including a telepsychiatry pilot to increase access to behavioral health services, food insecurity screening at primary care offices, and a collaboration with other organizations to improve diabetes management.
Overall, the number of healthy days in the Bold Goal communities improved by 3% from 2015 to 2016. Despite initiatives to address respiratory illness, depression, and behavioral health, unhealthy days in Louisville actually increased slightly in the first year.
Data collected across the seven Bold Goal communities identified the two social determinants most responsible for unhealthy days: loneliness and social isolation and food insecurity.
That prompted the insurer to launch a campaign to educate Humana members about the health consequences of loneliness and how to combat it.
Humana also partnered with a primary care group to launch a randomized controlled trial to assess the impact of addressing food insecurity on "healthy days," clinical outcomes, and health care resource use. The trial was designed with the rigor necessary to get results published in a peer-reviewed journal, Renda says, with the goal of demonstrating the cost-effectiveness of addressing food insecurity. The ultimate audience: CMS, which is looking for evidence that addressing social needs can reduce the cost of caring for Medicare and Medicaid beneficiaries.
Strategy 3
Develop a social determinants workforce
Trinity Health, a 93-hospital health care system and one of the largest Catholic systems in the country, has been addressing its patients' social needs through a series of relatively small experiments. But it has a big goal in its sights. The Michigan-based health care system is trying to address the social needs of a subset of high-utilizing patients attributed to the health system in its at-risk contracts.
"But in the longer term, health care systems have to start thinking about how they are addressing social determinants for everyone that touches their doors, whether they are at full risk for those individuals or not," says Tony Beltran, vice president of Trinity's Safety Net Transformation. "And then we must also ask ourselves: How do we think about impacting the social determinants for our overall communities?"
Considering that Trinity Health serves communities that include more than 30 million people across 22 states, that's a tall order. And it will likely require competitors to become collaborators. Beltran thinks hospital systems in a given market will need to work together to address social determinants.
But first things first. Trinity Health's social determinants strategy is to develop a cadre of community health workers that use pathways—regimented, evidence-based multistep protocols—to help individuals address their specific needs. Like many provider organizations, Trinity Health believes community health workers are essential to the complex work of changing behaviors and accessing resources. But learning exactly how to build and deploy the most effective community health worker workforce is its own big task.
Trinity Health's first effort—in a single market, focusing on patients covered by Medicare, Medicaid, or both—found that patients assisted by community health workers reduced their emergency department and hospital utilization considerably. Because the patients were paid for in fee-for-service models, there was no way to evaluate the total costs of caring for those patients, Beltran said.
In the next iteration, Trinity Health hired AmeriCorps workers to serve as community health workers in nine markets. They focused on the social determinants of health of a narrow group of patients: high-utilizing dual eligibles in an ACO or other at-risk contract.
Several problems emerged. Administrative challenges associated with hiring AmeriCorps workers made it difficult to manage the program. The community health worker job description, scope of practice, and competencies needed to be standardized yet workers also needed to be managed at the local level. And community health workers needed to be integrated into clinical teams.
In the current initiative, Trinity Health is hiring community health workers—two at each of nine hospitals—to work with high-utilizing patients covered by Medicare, Medicaid, or both in an at-risk contract. In the 18 months of this pilot, Beltran wants to measure how community health workers affect the cost of care, differences in quality measures, and health outcomes for the patients they work with.
That will allow the health system to know how many community health workers are needed and how they are best deployed to address the social needs in all Trinity Health markets.
"The goal is to determine how we make community health workers sustainable," Beltran says. "If we can do that, we can … create the connections that can really change the lives of people who are vulnerable."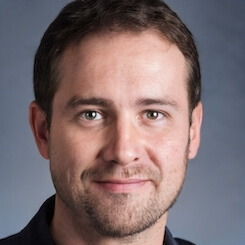 Paul Lendner ist ein praktizierender Experte im Bereich Gesundheit, Medizin und Fitness. Er schreibt bereits seit über 5 Jahren für das Managed Care Mag. Mit seinen Artikeln, die einen einzigartigen Expertenstatus nachweisen, liefert er unseren Lesern nicht nur Mehrwert, sondern auch Hilfestellung bei ihren Problemen.