Providers and payers are being asked to tackle the 'upstream' causes of poor health. Medicaid managed care organizations are being asked to screen enrollees for social needs. Some targeted efforts have translated into cost savings and make sense in value-based arrangements. But are we asking the health sector to take on too much?
Andrew Renda, MD, directs Humana's Bold Gold program, which is designed to address the social determinants of health. He believes that doing so will help improve profitability and increase long-term competitiveness for Humana. "This is really part of our business strategy."
Rebecca Onie was a sophomore at Harvard in 1996 when she started an organization in which college volunteers helped low-income patients find some of the basic resources—food, housing, utility assistance—needed to stay healthy.
Back then, nobody was using the term "social determinants of health" to describe the behaviors and social and environmental conditions that affect an individual's health. But by 2009, when Onie received a MacArthur Fellowship—the so-called Genius Grant—for her work, almost every health care executive in America was coming to understand the connection between patients' unmet social needs and their poor health—and this country's huge health care tab.
Onie, a lawyer, is the co-founder of Health Leads, which advocates that all patients' basic resource needs should be addressed as a standard part of quality care. She misses no opportunity to point out that if America spent more money addressing the problems associated with poverty, we would spend less on medical care while improving the quality of patients' lives. At a NEJM Catalyst conference earlier this year, she was blunt: "Why don't we do what we know we need to do to deliver health in this country?"
The event's moderator responded by saying what many doctors, nurses, and health care leaders are thinking: "Does that mean I'm responsible for paying for housing … and for solving poverty and trauma and institutional racism and despair? Where does my job end here? And what exactly am I supposed to be doing about this?"
Some of the numbers
For the first time, social determinants of health made the 2018 list of top health care industry issues published annually by PwC Health Research Institute. Social determinants earned their ranking because the United States currently spends nearly 18% of GDP on health care, and that is heading to just under 20% by 2026, according to CMS actuaries. Just about everyone agrees that is unsustainable—and unjustified in light of the country's poor health outcomes compared with those of other developed nations.
Looking at the big picture, the explanation is easy to see, says Kulleni Gebreyes, MD, a PwC principal for strategic transformation. Other developed countries simply do a better job of keeping their vulnerable populations healthy. For every dollar spent on health care, the U.S. spends 56 cents on social services such as housing support or cash assistance for the poor and elderly. Other Organization for Economic Cooperation and Development countries spend $1.70 on social services for every dollar spent on health care.
The consequence is that many Americans face life conditions—hunger, housing instability, lack of education, lack of transportation, and other side effects of poverty—that are known to adversely affect their health and increase their likelihood of needing high-cost health care.
That perspective is prompting many people to expand the meaning of health care to include stable housing, nutritious food, safe parks and recreational facilities, and other nonmedical factors that influence health status. States are nudging Medicaid managed care organizations in this direction. According to last year's Kaiser Family Foundation survey of state Medicaid officials, 21 states are requiring the managed care organization they contract with to screen beneficiaries for social needs (see "Why Medicaid Managed Care Is Looking Outside the Traditional Coverage Box").
But attempts to broaden the definition of health care and address social needs show that it's not going to be so easy to increase or deploy medical dollars for social services.
One good example is in Hawaii, where state Sen. Josh Green, MD, last year introduced a bill that would require all insurers, including Medicaid managed care plans, to cover "the treatment of homelessness." Green, an emergency physician, calls homelessness a health condition as a way to get people's attention—and because he believes it. "You could say this is the ultimate social determinant of health," he says.
Green is tired of the routine: Homeless patients arrive in the emergency room via ambulance because they have no transportation. Doctors address their immediate needs, often with an expensive inpatient stay, but when patients return to the streets, their health starts to deteriorate again.
He points to a Hawaii pilot that placed homeless people in housing with supportive services—and watched their medical costs drop 43% within six months. The math: Fewer than 4% of Hawaii residents use 60%, or roughly $1.2 billion, of the state's Medicaid budget every year, and many of those expensive Medicaid enrollees are homeless. Using Medicaid dollars to provide housing, he says, would improve people's lives while dramatically reducing the Medicaid budget.
The bill has stalled in the legislature and advocates for the homeless know why: Even if it makes good sense at the theoretical level, what do insurers know about putting people into housing?
"You can write prescriptions all day long, but we don't have the units to put people in," says Barbara DiPietro, PhD, senior director of policy for the National Health Care for the Homeless Council. "How would you follow through with filling that medical care plan?"
Still, Green's basic idea—using the health care sector to address social determinants of health where it makes financial sense to do so—is resonating around the country. Many provider organizations are trying to alleviate food insecurity or housing instability or a host of other problems that make it difficult for patients to stay healthy.
But will that work? Can the health care sector successfully address the social problems that no one else has been able to solve?
PwC's Gebreyes believes that social determinants of health will be addressed most effectively at the community level, by an array of social service organizations with health care providers and payers very much in the mix. But the first and most crucial step is recognition that investment in social needs must be made.
"Regardless of whether the health care industry owns the solutions, we, as a society, have to spend those dollars to address the social determinants … if we are going to bend the cost curve," she says. "If we continue to assume that spending more money in medical care will solve the issues, we're going to find that medical cost growth continues to rise at an unsustainable rate."
Payment for population health
In Florida, a large health system is tackling homelessness in its community with a different redeploy-the-dollars approach from the one that Green has proposed. In 2014, Florida Hospital, a not-for-profit health system with 22 campuses, committed $6 million over three years to a public–private consortium to support a new approach to homelessness. The "Housing First" model places chronically homeless individuals in housing and provides extensive support services to address addiction, joblessness, and other issues that contribute to their homelessness.
Within a year, $1.6 million of the hospital's donation had been spent, and the hospital had avoided an estimated $2.5 million in medical care for six—just six—high-utilizing patients who had been placed in homes, according to Yamile Luna, assistant vice president for the hospital's community impact and volunteerism departments. That shows that provider organizations realize they do not have to choose between making money and doing the right thing, says Gebreyes, who worked in public health and as a practicing physician before joining PwC.
"Even the for-profit health care systems and health plans are understanding that if they want to manage expense and deliver on performance, addressing social determinants allows you to [succeed financially] while doing the right thing. It's a perfect storm of a good thing."
That, of course, is because value-based payment initiatives reward providers that keep people healthy. This new focus on population health is playing out through thousands of relatively new payer–provider arrangements. One of them is the federal government's Accountable Health Communities model, a five-year test in 32 communities to determine whether addressing social needs—housing instability, food insecurity, utility needs, interpersonal violence, and transportation—of Medicare and Medicaid beneficiaries will reduce medical spending.
The move to value-based payments helps put the focus on the social determinants of health but will not "actually get us to better population health outcomes," says Sanne Magnan, MD, the former Minnesota commissioner of health.
State health and Medicaid officials are also eyeing so-called "upstream interventions" to mitigate social problems as a way to rein in Medicaid managed care costs. One possibility is classifying certain social services as covered Medicaid services for reimbursement purposes. Medicaid value-based payment arrangements might also help by creating an incentive to avoid health care costs.
While the move to value-based payments has focused leaders' attention on the social determinants of health, that alone will not be a tipping point, says Sanne Magnan, MD, former Minnesota commissioner of health.
"Payment models and these changes in payment incentives are necessary but not sufficient ingredients to actually get us to better population health outcomes," says Magnan, co-chair of the Roundtable on Population Health Improvement at the National Academies of Sciences, Engineering, and Medicine.
'Next bandwagon'
In addition to serving previously as Minnesota's top public health official, Magnan is an internist who has worked at a public health clinic, a large health insurer (Blue Cross Blue Shield of Minnesota), a statewide health care improvement organization, a medical school, and a health services research organization. That broad experience prompted her concern that the social determinants of health are being seen as the next panacea in health care or, as she puts it, the "next bandwagon to get on."
In a National Academy of Medicine discussion paper published last fall, Magnan gave several reasons for clinicians being reluctant to add patient social needs to their responsibilities: social problems, let alone solving them, are not their area of expertise; the health care system already has more than enough to do in the medical realm without expanding its territory to take on social problems and needs; and the limited evidence that health care interventions can influence social determinants.
So what is your job?
A couple of years ago, Onie's Health Leads convened a group of health system leaders to consider this question: Do health system leaders have a role and responsibility to address patients' social needs? If so, what are the boundaries of that responsibility?
At the NEJM Catalyst conference, Onie responded to the moderator's question—"And what exactly am I supposed to be doing about this?"—by ticking off the points of consensus at that meeting: understand their patients' social needs; navigate those patients to the resources they need to be healthy; have a dedicated workforce thinking about social needs; and collect data, not just to establish a return on investment, but to learn what works best to address patients' barriers to good health.
"And then, finally—and probably most critical and relevant for this conversation—we have a responsibility as leaders to commit to finding the answer to that question: Is there a role and responsibility?" she said. "The definition that they created will hopefully evolve over time, but I think it's a totally legitimate starting point."
UP NEXT
OUR YEARLONG LOOK: EMERGENCY CARE EXAMINED
---
Our most popular topics on Managedcaremag.com
---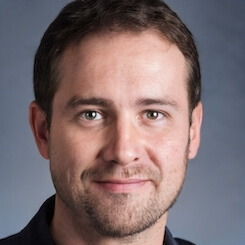 Paul Lendner ist ein praktizierender Experte im Bereich Gesundheit, Medizin und Fitness. Er schreibt bereits seit über 5 Jahren für das Managed Care Mag. Mit seinen Artikeln, die einen einzigartigen Expertenstatus nachweisen, liefert er unseren Lesern nicht nur Mehrwert, sondern auch Hilfestellung bei ihren Problemen.