While researchers see flaws in the MA program, the federal government seems content to pay insurers billions of dollars in bonuses each year—at least for now.
Health plans see MA as as a pretty attractive market for the most part, says Gretchen Jacobson of the Kaiser Family Foundation.
Health insurers are never going to win popularity contests with the American public. But then what's going on with Medicare Advantage? Enrollment in MA plans has been growing steadily for the past 13 years. Things started to change in 2003 when Congress passed the Medicare Prescription Drug, Improvement and Modernization Act (MMA), which created Medicare Part D and allowed the plans to cover prescriptions.
In 2006 when Part D went into effect, only 16% of Medicare beneficiaries were enrolled in MA plans. Today, MA plans have more than 20 million members, about 34% of all Medicare beneficiaries. In an article late last year in the New England Journal of Medicine, researchers Tricia Neuman and Gretchen Jacobson of the Kaiser Family Foundation cited a Congressional Budget Office (CBO) projection that foresees enrollment continuing to grow and reaching 42% of beneficiaries in 2028.
From the beneficiaries' point of view, the MA plans are attractive because of the prescription drug benefit, low (and sometimes zero) premiums, and the additional coverage for such services as fitness benefits and dental care. As Neuman and Jacobson pointed out, MA plans also put a ceiling on beneficiaries' out-of-pocket costs (although sticking with traditional Medicare and paying the premium for a Medigap policy could be a better deal for some beneficiaries).
Of course the big trade-off in all this is that people who sign up for an MA plan instead of traditional Medicare are limited to a defined network of providers and subject to insurer utilization management techniques.
The MA program has also been alluring to insurance companies (an understatement) and helped give flight to their soaring revenues. The creation of Part D was an inflection point for them too, Jacobson tells Managed Care.
"When that happened, it increased the payments plans receive and it changed a lot of the incentives," she says. "As a result, profits and enrollment increased."
The MA payment system is complicated (see "The Devils—and the Insights—Are in the Details," page 22), but one major piece of the puzzle includes the bonuses that plans receive under the CMS star-rating system that ranks them on quality and outcomes. Last year, those bonuses added up to $6.3 billion, helping make the MA market even more welcoming to insurers.
Politics and payments
Despite the current advantageous circumstances and the rosy enrollment prognostications, there is good cause for concern—or at least some caution—for health insurers. Federal spending has fueled the boom times for the MA growth market, and there hasn't been much political resistance. If the politics were to change and funding were reduced, MA enrollment might flatten out or even fall. Likely? Maybe not, given the growing number of seniors with MA coverage. But some members of Congress believe that Medicare's budget needs to be cut—and that might mean trimming MA's sails. In December, the CBO suggested that one way to cut the federal deficit would be to curtail MA bonus payments.
Under current rules, MA is so lucrative for insurers that the CBO and the program's critics say insurers are being overpaid. High federal spending levels allow insurers to give enrollees extra benefits that traditional Medicare does not. About half of all MA enrollees with Part D plans pay no monthly premium except the Medicare Part B premium that all Medicare beneficiaries pay each month.
Another concern is what Neuman and Jacobson called "eyebrow-raising" disenrollment rates from MA plans among some seniors. Little is known about why MA members want to leave for traditional Medicare but many do so when facing a chronic illness, they said. If researchers uncover a glaring disparity as the reason for leaving MA plans, then Congress may act to change what CMS pays insurers for these plans, they said.
Enrollment boosts revenue
But these concerns are unlikely to cause any health insurance executives to seek counseling for anxiety. In their most recent earnings calls with Wall Street analysts, both UnitedHealthcare and Humana touted strong enrollment trends in recent years and their MA numbers as revenue boosters. In the MA market, UnitedHealthcare and Humana are the number one and number two insurers, respectively, according to Kaiser Family Foundation research. In 2018, United had 25% of the 20.4 million American seniors enrolled in MA plans, and Humana was second with 17%, according to a recent Kaiser Family Foundation report.
Medicare Advantage enrollment by insurer or affiliate, 2018
Total Medicare Advantage enrollment, 2018 = 20.4 million
All other insurers includes companies with less than 2% of total MA enrollment. BCBS represents Blue Cross Blue Shield affiliates and excludes Anthem BCBS plans. Anthem includes BCBS plans (3% of total enrollment) and other plans (1% of total enrollment).
Source: Kaiser Family Foundation
Early in January, Cigna CEO David Cordani told the JP Morgan Healthcare Conference that his company would be aiming to enroll more seniors into its MA plans. Today, Cigna has some 435,000 MA members.
To put that in perspective, consider that on January 15, UnitedHealthcare reported that as of December 31, it added 400,000 seniors to its MA plans last year—almost as many as Cigna has altogether. These new members helped to boost the company's revenue expectations, UnitedHealth Group CEO David Wichmann told investors during the company's fourth quarter earnings call.
In November, Humana said it would add 200,000 more members to the three million seniors it reported were enrolled in its plans in May, just six months earlier. That's a robust growth rate of 15% in half a year. In a third quarter earnings call late last year, Humana CFO Brian A. Kane said larger MA enrollment, coupled with higher per member per month premiums, meant that the company was ratcheting up 2018 revenue projections by $100 million.
Not that insurers needed any more incentive to enroll Americans, but the federal government made the MA market even more attractive to insurers by giving them a 2.95% increase in 2018 and a 3.4% boost in payments this year. An increasing number of plans are achieving four-star ratings or better, entitling them to bonuses. In their New England Journal of Medicine piece, Jacobson and Neuman reported that last year, 63% of plans garnered four or more stars. The plans are not rated against each other, a factor noted by Jacobson and Neuman. If they were, the plans would have a more difficult time ringing up high star ratings, which might have positive and negative effects. As is, plans can simply focus on improving their scores—and resulting payments—by boosting access to care, screenings, and member satisfaction, they noted. In a November Kaiser Family Foundation report, Jacobson, Neuman, and Anthony Damico reported that total bonuses that CMS paid to MA plans have more than doubled from $3 billion in 2015 to $6.3 billion in 2018.
To be fair, not all insurers make a profit on MA, says Jacobson. For example, MedStar, a large health system in Washington, D.C., was one of five health companies that offered MA plans and that left the marketplace in 2019. But 14 companies are offering new MA plans this year, KFF reported in October.
One of the new entrants is Devoted Health, which is a venture-capital backed insurer, one of about a dozen companies offering MA plans that have venture-capital funding. Just the fact that venture capital has found its way to MA is a sign that these investments are worth the risk—at least for now.
While some number of insurers leave the program every year, a larger number step in to replace them, Jacobson adds. "On the whole, we've seen more plans entering the market, which seems to suggest that it's a pretty attractive market for insurers."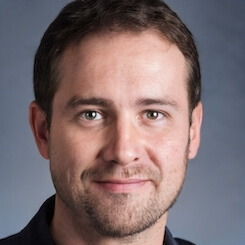 Paul Lendner ist ein praktizierender Experte im Bereich Gesundheit, Medizin und Fitness. Er schreibt bereits seit über 5 Jahren für das Managed Care Mag. Mit seinen Artikeln, die einen einzigartigen Expertenstatus nachweisen, liefert er unseren Lesern nicht nur Mehrwert, sondern auch Hilfestellung bei ihren Problemen.