Psychogenesis and Health Reform 2.0
Recently a Minnesota school was evacuated after 10 students got sick during choir practice. A carbon monoxide leak was the presumed cause, given the similarity of student's symptoms and the rapid spread of complaints. Thirty students in all were taken to the hospital and the school was closed for the day. Tests proved negative, recovery was quick, and the Minnesota Department of Health (MDH) now reports that the likely cause was psychogenic illness.
The state spokesman said that when people in a group become ill at the same time with subjective complaints, "It is no less real."
It seems that when an affliction — real or imagined — hits, it can spread quickly among some people. According to one of the more recent CBS News Poll, 61% of Americans disapprove of how the ACA rollout is being handled. Nevertheless more Americans are in favor of fixing the law (48%) or keeping it as is (7%) than repealing the ACA altogether (43%). More telling perhaps, according to several opinion polls about the ACA since 2010, is the stability of opinions concerning Americans' support for or opposition to the law.
Only time will tell whether the latest ACA anguish from the chorus will fade without treatment, but one thing seems increasingly obvious: Debates about the ACA are distracting from the inertia needed for additional reforms if we are serious about reducing health care costs and improving the health of the nation.
It Is Time for a Broader Value Proposition in Managed Care
There is a movement afoot in the wellness field, in which I work, to broaden the value proposition of disease prevention and health promotion. Many believe there is an inordinate focus on the financial return on investment (ROI) from population health management programs and that effectiveness measures should better capture the full value on investment. VOI includes factors such as better employee performance and engagement and workplace cultures more conducive to maximizing shareholder value. There will probably be a few who remain bent on debating ROI methodologies, but that issue is just too 2005 for real scientists interested in inclusive, rigorous, and innovative metrics and reporting. Similarly, whether the ACA is the best way to increase access to health care will remain a favored topic for a few pundits but, as of January 1, it is time for psychogenesis-inured reformers to set their sights on health reform 2.0. Shifting the managed care value proposition from better coordinated sick care for all to advocacy of evidenced-based health improvement for all is what's needed if we are to contain costs in an era of unimpeded increases in chronic disease incidence rates.
If you are uncertain about the disconnects between the continued debates concerning the ACA and what's left to be done with respect to fixing our broken health care system, I recommend you invest two edifying hours as follows: First, watch the Oxford-style debate on the proposition that "Obamacare should be repealed" hosted by "Intelligence Squared." Spoiler alert: You will not be surprised that these very astute debaters, both for and against the proposition, spend most of their time on fairness (individual and company mandates), economics (deficit impact) and the merits of cost shifting (pre-existing conditions). But pay particular attention to how much time is devoted to debating issues related to the health of Americans and what it will take to improve health while reducing costs related to the prevalence of chronic conditions. I won't disclose the dramatic climax, but it seems to come down to the audience voting about whether fixing or repealing is the best next step.
Next, follow this stimulating hour of brilliant tit for tat with the equally provocative plot that unfolds in the documentary "Escape Fire." In contrast to a debate that comes down to being for or against the economic or equity issues extant in the ACA, this is a film that offers a rare rendition of health care reform that demands equal attention be given to medical delivery system efficiencies, changing community norms and individual lifestyles, the alignment of financial incentives used in corporate wellness programs, and the crisis in primary care. The "escape fire" is a metaphor that Don Berwick, the nation's leading systems change expert, uses to show that our current approaches to reforming out-of-control health care spending are not working and that we need to move quickly to act on solutions we know can work.
That expert interviews in the film range from Berwick to Dean Ornish, the nation's leading preventive medicine and lifestyle change expert, and bespeak the need to push reform deliberations to the complexities that drive health and illness both inside and outside of medical practice. What's more, the views of SafeWay's CEO Steve Burd, who believes that employees need to be more financially accountable for their health practices, are juxtaposed with the dilemma of a primary care physician who quits her practice because the financial expectations of her clinic's leaders prevent her from being accountable to the needs of her patients.
Such contrasts highlight the continuing balancing act between individual and social responsibility for health that will be expected of the next reform proposals.
Should the perceived symptoms being experienced by detractors of the ACA prove negative by the test of time, the effects from delays in acting to escape from an out-of- control fire are no less real. This point is all the more disconcerting if, as in the case of the Springfield Public School, the disease of some comes to affect the ability of the many to carry on.
As with treating psychogenic illness, we need to acknowledge that no one is faking, but we also need to keep the doors open for the many who are eager to move forward. A broader value proposition for managed care, and for wellness, can only serve to deepen the effectiveness of each.
Paul E. Terry, PhD, is executive vice president and chief science officer at StayWell Health.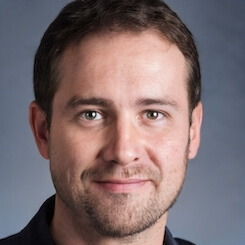 Paul Lendner ist ein praktizierender Experte im Bereich Gesundheit, Medizin und Fitness. Er schreibt bereits seit über 5 Jahren für das Managed Care Mag. Mit seinen Artikeln, die einen einzigartigen Expertenstatus nachweisen, liefert er unseren Lesern nicht nur Mehrwert, sondern auch Hilfestellung bei ihren Problemen.