For a method that transcends distance, there are a lot of dustups over turf when it comes to telemedicine, as Managed Care made clear in our June issue. Managed Care's July issue (coming soon!) gives telemedicine the cover story treatment, and with good reason. Videoconferencing, text messaging, email (and now, even Facebook—but more on that below) means that a treatment option that's been called "the next big thing" since at least the Clinton administration (Bill, that is; no jumping the gun) may have finally passed the audition. Well, maybe.
As Kaiser Health News pointed out recently, significant roadblocks remain. The population that's most homebound and physically impaired—the demographic that could really benefit from this technology—lacks access. Fewer than 1% of Medicare beneficiaries get care remotely. That, for a lot of reasons, as Kaiser points out, the primary one being that Congress said "no," concerned that telemedicine could lead to overutilization and more costs.
Rand corporation analyst Ateev Mehrotra, MD, MPH, pointed this out to lawmakers last year. Mehrotra, who is a member of Managed Care's Editorial Board, told Congress that, "people who otherwise would not have sought care in the first place will use telehealth to get care. If this increased access and greater utilization leads to treatment that leads to improved health, then this new utilization is good for our society. If, however, this new use is overutilization, care that does not lead to improvements in health, then there could be increased costs without any added health benefits. The very advantage of telehealth, its ability to make care convenient, is also potentially its Achilles' heel. Telehealth may be 'too convenient.'"
Months of relentless digging by our intrepid reporters uncovered this shocking development: the American Telemedicine Association (ATA) disagrees. "Currently, Medicare is failing its beneficiaries by it very restrictive rules…," Jonathan Linkous, the ATA's leader, wrote CMS in February (http://tinyurl.com/Linkous-letter). The ATA is gaining allies. The AARP, American Academy of Family Physicians, American Hospital Association, and the American Medical Association all want Medicare beneficiaries to tune in. Of course, the doctors also want to make sure that they're fairly compensated for virtual care, as a statement issued this week by the American Academy of Pediatrics makes clear.
As of now, Medicare can offer telemedicine only in rural areas and only if the patient goes to a clinic. Medicare Advantage plans, on the other hand, avoid those restrictions because capitation means, in essence, that the insurer picks up the tab for the services. So far, though, only Anthem and the University of Pittsburgh Medical Center Health Plan offer telemedicine to Medicare Advantage beneficiaries.
Mehrotra tells Managed Care that, "In a Medicare Advantage plan, the plan has an incentive to ensure appropriate use of care. If a MA plan set up restrictions on when/where telemedicine is used to try to focus the care on patients who will most benefit, then that would be great. However, I have not seen MA plans act in this manner. They have relatively limited market power and, therefore, impact on provider behavior."
Anthem officials insist that its program pays off in quality, patient satisfaction, and cost reduction. The insurer offers telemedicine to about 350,000 MA beneficiaries in 12 states. John Jesser, the general manager of Anthem's LiveHealth Online (launched in the beginning of the year) tells Managed Care that "based on six months of experience, we have not seen overutilization. Our current challenge is actually the opposite—to make seniors more aware of telemedicine as an option. We recognize that it will take more education and an increased comfort level with telemedicine for seniors to adopt the technology."
Jesser argues that if CMS lifts telemedicine restraints on all Medicare beneficiaries, more physicians would make telemedicine a routine part of their practice. "The basic value proposition of telehealth should be even more compelling to seniors, some of whom have to rely on friends, family or caregivers to provide them transportation to health care providers," says Jesser. "As more seniors use smart phones and gain more comfort with this technology, we believe that adoption rates will steadily increase, just as we've seen in our under 65 membership."
While CMS cogitates, nothing can obviate telemedicine's growing impact. For instance, a study in the Journal of General Internal Medicine indicates that some people now use Facebook for consultations. A national cross-sectional online survey of 2,252 people finds that 18% contacted their physician via Facebook. A notable fact "given that most institutions actively discourage social media contact with individual patients," says the study. Facebook might be a technological bridge too far for Medicare, as the study states. "Older patients were significantly less likely to use either email or Facebook to contact their doctors…."
Meanwhile, Quest Diagnostics announced this week "the first ever partnership between a major national medical laboratory provider and an end-to-end virtual care company…." That company, HealthTap, provides access via telemedicine to over 70,000 physicians, who can immediately order diagnostic tests. Quest runs 2,200 diagnostic centers, 1,600 of which will provide the service by the end of this week.
It's a large net, but one that won't capture Medicare beneficiaries. "We won't be billing Medicare in the near term and have no plans to," Jay Wohlgemuth, senior vice president and chief health care officer at HealthTap, tells Managed Care.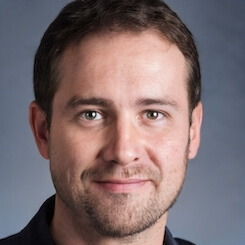 Paul Lendner ist ein praktizierender Experte im Bereich Gesundheit, Medizin und Fitness. Er schreibt bereits seit über 5 Jahren für das Managed Care Mag. Mit seinen Artikeln, die einen einzigartigen Expertenstatus nachweisen, liefert er unseren Lesern nicht nur Mehrwert, sondern auch Hilfestellung bei ihren Problemen.