The camera never lies, goes the adage. A growing number of physicians and health care providers are using that bit of wisdom to cut costs while making patients' lives better.
Two-way video communication has been a science fiction staple for generations. As this technology evolves from the incredible to the practical, telemedicine is proving useful for ensuring the quality of health care while reducing costs. But although sophisticated technology is within reach of the average person, managed care companies have been slow to embrace telemedicine's potential, says Douglas Perednia, M.D., who is director of the Telemedicine Research Center in Portland, Ore. and president of the Association of Telemedicine Service Providers.
"Managed care has been very conservative about adapting new technology, especially telemedicine," Perednia says. "Other than a small number of demonstrations, managed care hasn't been very innovative about new ways of delivering remote care. Telemedicine is quite underutilized. There are many things it could be used for, but it isn't quite there yet."
Generally, telemedicine is any technology that delivers health care electronically — a broad definition, to be sure, and one that could include the old-fashioned telephone consultation. But the aspect of telemedicine that's starting to excite many physicians — the newest "thing"–is a form of sophisticated videoconference in which images and a slew of medical information (for instance, findings from an electronic stethoscope) can be transmitted.
The emergence of the Internet as a business tool in the mid-1990s and the plummeting cost of computing power have created conditions that are ripe for developing practical telemedicine projects.
The video conference, once costly and of low quality, has become so common that teenagers use the technology to chat with friends over the World Wide Web. "A year ago, video over the web wasn't viable," says David Balch, director of the Telemedicine Training Center at East Carolina University School of Medicine. "Now the images are decent and the technology is viable."
Taking advantage
A small number of forward-thinking companies have been quick to take advantage. They give good reviews to telemedicine's effectiveness, pointing out that it need not be expensive or complicated. One health care company is employing off-the-shelf videoconference equipment to take medical services to places that are difficult to staff — prisons. Three years ago, Medical Development International began using telemedicine to supplement medical coverage at the Arapaho County Adult Detention Facility in Englewood, Colo.
The devices allowed MDI to win bids on prison health care contracts. "We use telemedicine for a competitive edge," explains the company's vice president, Ted Willich. Three days a week, MDI has a physician on site at the prison. But for two days a week, the doctor talks to an onsite nurse over the videoconference equipment from his practice office.
Willich says that 80 percent of primary care at the prison can be handled this way. The company is so pleased with telemedicine that it is planning to use it at three other prisons. "The bottom line is the bottom line," explains Willich. "We're providing better care that is less expensive, using off-the-shelf technology."
Major tool?
Some experts predict that telemedicine will transform health care in the near future, becoming an important tool for delivering services. One of the big boosters of the technology is, not surprisingly, Jay Sanders, M.D., president of the American Telemedicine Association.
"Telemedicine works," Sanders says. "Patients can be kept in the low-cost areas, rather than in the secondary or tertiary care centers."
Telemedicine makes off-the-shelf technology available on a daily basis. Consider:
Nurse practitioners in Kansas use an ordinary cable television system to look at and talk with patients in their homes, interacting with three to four times as many as is possible by visiting in person. Not only does this cost less, but patients rate the system high as well.
Prisons in California, Colorado, Michigan and New York use videoconferences to deliver primary care and mental health services in places where recruiting physicians has been difficult.
In 1995, Minnetonka, Minn.-based Allina Health System created a network that links 28 hospitals and health facilities in Minnesota and western Wisconsin. Each has video cameras and the capability to transmit radiological images, EKGs, lab reports and other records, all through high-speed data lines. The Allina telemedicine system is used daily to take specialty consultation from urban hospitals to outlying areas. It is also used for administrative meetings, continuing medical education classes and community services.
From possible to practical
Adoption of telemedicine has been slow but is progressing at an accelerating pace, says Balch.
First-generation telemedicine projects were complex programs, funded by the federal government and typically based at academic medical centers. The focus was feasibility, not cost-efficiency. Early projects evaluated the ability of physicians to interpret digitized radiological images — still one of the most common applications in telemedicine today.
Perednia describes a telemedicine system that takes dermatology consultation to five outlying primary care clinics throughout Oregon. Using a tabletop digital camera with an offset flash, primary care physicians are able to take a picture that Perednia or another dermatologist in his group can interpret. About 200 patients have been helped in this way.
"We've had some pretty amazing cases," says Perednia. "People that have gone for years with an incorrect diagnosis or less-than-optimal treatment are cured in days."
As the Internet has changed how we communicate, managed care companies are starting to explore how to put telemedicine to work. "Telemedicine is just beginning to come across the radar screen," says Balch. "Once managed care matures, telemedicine will become an efficiency tool, and a marketing tool to attract certain patient populations."
Wired health care in the home
An area where telemedicine holds great promise is home health services. At any time, about 7 million Americans are receiving home health care services, for a total of about 500 million visits annually. Many of these visits are to check the status of patients, measure vital signs and perform other routine tasks that could be done remotely with the right technology.
Home health nurses at Kaiser Permanente's Sacramento Medical Center conducted a pilot project to determine whether telemedicine could reduce the need for visits. Kaiser is using an elaborate phone system that includes color monitors, a telephone receiver and speakerphone, blood pressure and pulse monitors and an electronic stethoscope. The $3,500 devices work over ordinary phone lines, according to project coauthor Linda Wheeler, R.N.
One hundred patients were selected for the one-year test. They included people with congestive heart failure and chronic obstructive pulmonary disease — patients with a need for periodic auscultation.
The electronic stethoscope used in this telemedicine system, developed by American TeleCare, has been used by NASA for flights aboard the space shuttle. "The quality of sounds with the electronic stethoscope is comparable to regular auscultation," Wheeler says.
The video phone has the potential to reduce the number of visits. A telemedicine session costs about half what a visit costs, according to Wheeler. The project team demonstrated that a home health nurse could interact with 15 to 20 patients each day, compared to about five without employing telemedicine.
"Patients love it," says Wheeler. "It gives them a sense of security."
Kaiser has decided to expand its telemedicine home care program, offering it on an ongoing basis to patients with various medical needs. "The possibilities are limitless," says Wheeler.
Worth the investment
While telemedicine requires an initial investment, health care systems quickly come out ahead, says Khalid Mahmud, M.D., president of American TeleCare, the company that makes the telemedicine device used by Kaiser. By reducing home visits by half, the video phones pay for themselves in four months, he says.
Mahmud says that 42 "tele-home care programs" are now using his telemedicine devices. "The market is opening up for us," he says.
Aside from easing the need for home visits, telemedicine also reduces emergency department visits and hospitalizations, Mahmud says. Telemedicine "will make a very significant impact on the delivery of care," he says. "This is something that provides instant access to care. Otherwise, these patients would end up in the emergency room."
Boston's Beth Israel-Deaconess Medical Center is exploring the possibility of using a WWW-based conference system intended to get premature infants out of the neonatal intensive care unit sooner. The hospital developed a videoconference system that links parents with the intensive care staff. This system can be hooked up with sensing devices such as stethoscopes, pulse oximetry and other monitors, says project director Charles Safran, M.D.
Sixteen families with infants weighing 3 pounds or less — the unit's smallest, most frail patients — have been enrolled in the pilot project. During the first phase, the telemedicine devices are installed in homes so parents may observe their children and learn how the system works. "We've been trying to figure out how to get parents in the loop," says Safran. "Every baby has his own web page, with a new digital picture every day. Once a day, we [confer by video] between the home and the NICU."
When staff and families are comfortable with the technology, the devices will be used to extend medical monitoring into the home and, it is hoped, allow the infants to be send home sooner. "Telemedicine should make family and staff more comfortable with early discharge," says Safran.
A relatively modest investment in telemedicine technology may result in substantial reductions in health care costs. Each day of intensive care costs $2,000, while it only costs $30 a day to put telemedicine in the home, according to Safran. Using carefully considered selection criteria, the hospital expects to employ remote monitoring for about 50 patients a year.
Reimbursement Issues
The reviews for telemedicine have not all been positive, says Dena Puskin, acting director of the Office of Rural Health Policy in the Federal Health Resources Administration. Puskin says detractors feel the technology is not ready to meet the needs of physicians because it doesn't account for the human factor and is often too costly. Puskin says many who fall in love with telemedicine sometimes become jaded if installation is not properly planned.
"We're still learning about the limitations of telemedicine," Puskin says. "It's a rapidly evolving field. Doctors want it on the desktop and a lot of the technology is not ready for prime time."
Also, nagging questions remain about reimbursement. Telemedicine "needs to work within the present structures of the health care system," says MDI's Willich. "Telemedicine can work within a capitated system."
Perednia says that "Ninety percent of current telemedicine activity"–mostly remote interpretation of radiological images — is being reimbursed by payers. Blue Cross Blue Shield of Kansas is one of a "smattering of insurers" that reimburse for telemedicine services, he says.
No claims for reimbursement
The acceptance of telemedicine as a reimbursable service is expected to increase dramatically in the near future. In California, the Telemedicine Development Act requires third-party reimbursement for telemedicine services that are equivalent to face-to-face visits. However, in the first 10 months after the Jan. 1, 1997 enactment of the law, no claims for reimbursement had been filed, according to Feedback Research Service of Jacksonville, Ore., which does market analysis. Observers blame a lack of awareness and poor compliance with the telemedicine law.
At the federal level, the Health Care Financing Administration issued rules that allow for reimbursement of telemedicine services rendered to Medicare patients beginning in 1999, although Perednia says that the agency has not indicated whether telemedicine will be paid at the same level as in-person services.
As managed care companies are squeezed by competition, telemedicine may become part of financial planning. "One of the attributes of telemedicine is that it is a means of limiting your physical overhead, or placing your face-to-face overhead into somebody else's budget," says Perednia.
Telemedicine has traveled from its rural roots to where it is today: a system poised to transform the delivery of primary care.
When considering how to invest capital to meet the needs of its market, a health plan or provider organization may decide that it makes more sense to develop so-called "virtual services" like telemedicine than to pay for bricks and mortar.
MANAGED CARE's Weekly Poll
How will the Supreme Court rule in King v. Burwell?
Any day now, the Supreme Court will hand down its decision. How will the court rule?
In favor of Burwell, upholding the subsidies and leaving the ACA intact
68% (126 votes)
In favor of the plaintiff, King, and against premium subsidies for insurance policies sold on federally facilitated exchanges
32% (58 votes)
Total votes: 184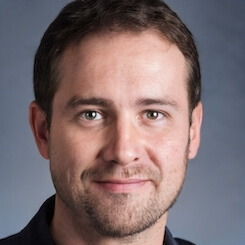 Paul Lendner ist ein praktizierender Experte im Bereich Gesundheit, Medizin und Fitness. Er schreibt bereits seit über 5 Jahren für das Managed Care Mag. Mit seinen Artikeln, die einen einzigartigen Expertenstatus nachweisen, liefert er unseren Lesern nicht nur Mehrwert, sondern auch Hilfestellung bei ihren Problemen.