The Lone Star State may be a lone wolf when it comes to regulating virtual visits.
When the Texas Medical Board adopted new rules governing the use of telemedicine in April, medical professionals sat up as if the series-ending episode of their favorite TV show just came on. Some see the rules as blocking telehealth. Texas medical officials say they are merely "expanding" existing telemedicine rules governing the doctor-patient relationship. "Essentially the only [telemedicine] scenario prohibited in Texas [under Rule 174] is one in which a physician treats an unknown patient using telemedicine, without any objective diagnostic data, and no ability to follow up with the patient," the medical board said in a press release.
It is all too easy to get stuck in legal quicksand here. The main issue seems to be how Rule 190.8 (which governs doctor-patient interaction and a physician's discretion to prescribe medication based on a telephone consultation) and Rule 174 (which governs telemedicine, or video consultations with a health professional physically present) overlap and differ.
Jonathan Linkous, CEO of the American Telemedicine Association, says the Texas ruling does—in a way—open the door to greater use of telemedicine, if you only look at Rule 174. Yet it also shows the state is an outlier in the regulation of telemedicine, according to Jason Gorevic, CEO of Teladoc, the largest telemedicine provider and the subject of the Texas rule change.
The battle has been wending its way through the courts, with the latest ruling coming on May 26 when a U.S. District Court judge in western Texas ruled in Teladoc's favor.
Texas defines telemedicine
As with so many other terms in health care, telemedicine is used expansively and takes in everything from a remote neurologist observing a patient in an ICU to the old-fashioned telephone call (although these days that call is more likely to be conducted on a smartphone).
In Texas, however, the state medical board has fenced off the terms and given them strict definitions. The board defined telemedicine as a patient–physician interaction using interactive video. A patient can obtain a prescription if the patient is with a medical professional at a medical facility at the time of interaction (with the prescribing physician on the other end of the video feed) or if the physician over the video (or his partner) has done an in-person examination of the patient during the preceding 12 months.
Telehealth, according to the Texas Medical Board rulebook, includes traditional on-call practices whereby a patient speaks with an on-call physician over the phone and refills a prescription, or where a patient talks with his or her regular doctor over the phone and obtains a prescription for a new condition, such as a sinus infection.
Concern over telehealth services prompted the Texas Medical Board to change its rules, says Jonathan Linkous, CEO of the American Telemedicine Association.
"The board is trying to protect the patient from care that only involves phone conversation," says Douglas Curran, MD, a family practitioner in Athens, Texas, and a member of the board of directors of the Texas Medical Association, which supports the new telemedicine rules.
According to Linkous, it is supposedly the concern about telehealth services (i.e., phone call interactions) that prompted the Texas Medical Board to make its latest rule changes. Because of other regulations put in place by the state, all of Teladoc's telemedicine encounters in Texas are via telephone.
What's a "relationship"?
Expecting the patient and doctor to have a relationship before a telemedicine consult might seem like a stick in the spokes of telemedicine, but Curran says Texas needs those rules as more telemedicine providers operate in the state. "I don't think it's good care that somebody who doesn't have a relationship with patients—has never seen them or looked at their past history—treats them. They might be living in another area of the state, and we're a big state."
But the new Texas rules, which were slated to take effect earlier this month, permit the use of "appropriate face-to-face telemedicine" to establish a patient-doctor relationship; that initial encounter no longer has to occur in person. Instead, a trained medical professional has to be present with the patient to assist in presenting vital signs and other objective medical information. The new rule also outlaws the longstanding practice of physicians prescribing medications to a patient he or she hasn't met before, even if that patient's physician and the covering physician work in the same practice.
Teladoc filed a federal antitrust lawsuit to block Rule 190.8, which Teladoc officials say would actually restrict on-call physicians and extenders from covering for one another. "It is clear that the medical board acted only when Teladoc consultations became sufficiently numerous to be perceived as a competitive threat to brick-and-mortar physician practices," Teladoc's Gorevic says. In Texas alone, more than 2.4 million people use Teladoc services.
State regulations of telemedicine vary a great deal. A perfunctory search on the website of the Center for Connected Health Policy of the National Telehealth Policy Resource Center shows that the first four states listed alphabetically—Alabama, Arkansas, Arizona and California—specifically define telemedicine and telehealth in their regulations, whereas the next four—Colorado, Connecticut, Washington, D.C., and Delaware—do not.
Some states require medical professionals who provide telemedicine services in the state to have full licensure from that state. Others have an abbreviated process to grant licensure to telemedicine providers. Some states allow licensed professionals to cross borders without additional requirements. Gorevic of Teladoc says all the physicians who provide Teladoc services in Texas have licenses there. Texas's rules limit direct-to-patient telemedicine encounters to professionals licensed in Texas except when a person gets most of his or her care out of state.
To simplify the labyrinth of state licensure requirements, the Federation of State Medical Boards last year issued a template to create the Interstate Medical Licensure Compact to speed the process of issuing licenses for physicians who wish to practice in multiple states. However, state participation is voluntary, and the process through which a state would ratify the compact could take years.
A few states have adopted policies similar to the restrictions that CMS has put on Medicare telemedicine, limiting reimbursable telemedicine services to rural and underserved areas and, in other areas, imposing a distance requirement between the patient and provider. Some states limit the type of facility that can be an originating or distant site, often excluding the home as a reimbursable originating site.
Hands-off approach
Sixteen states have laws that mandate reimbursement for telemedicine services, but some states have taken a hands-off approach. For example, California lets plans decide if they'll cover telemedicine (most do). The American Telemedicine Association is tracking 100 or so bills in state legislatures this year, most aiming to expand reimbursement, according to Linkous.
As for Texas setting a precedent, Gorevic doesn't think it does and, in fact, sees momentum building in the other direction toward greater acceptance and fewer onerous restrictions. "The national trend is strongly in favor of telemedicine and views it as a safe, affordable and cost-effective option," he says.
---
Our most popular topics on Managedcaremag.com
---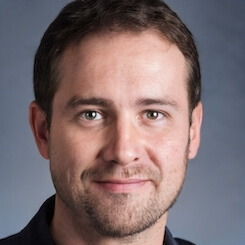 Paul Lendner ist ein praktizierender Experte im Bereich Gesundheit, Medizin und Fitness. Er schreibt bereits seit über 5 Jahren für das Managed Care Mag. Mit seinen Artikeln, die einen einzigartigen Expertenstatus nachweisen, liefert er unseren Lesern nicht nur Mehrwert, sondern auch Hilfestellung bei ihren Problemen.