The trend lines and bar charts are marching up. Investors are investing, insurers are extending coverage, health care systems are getting on board. But there are some skunks at the telehealth garden party: research suggesting quality and utilization problems and lingering uncertainty about reimbursement.
Telehealth is one of the buzziest areas of American health care, with hundreds of startups, lots of state and federal legislative action, and plenty of breathless talk about efficiency and that holy grail, cost savings.
But there is almost invariably a boom–bust cycle to buzz. Experience (or research) serves up some reality checks. Expectations settle down. Telehealth isn't quite there yet, but researchers, insurers, and health care systems are now in the process of sifting through its various applications, trying to figure out what works, what doesn't, and maybe some reasons for the difference.
So, if not a full-on buzzkill, the results from a study reported last month in Health Affairs were a bit sobering. Lori Uscher-Pines, a respected Rand researcher who has conducted many of the most important telehealth studies, and her colleagues found that the Teladoc services provided to California Public Employees' Retirement System beneficiaries increased annual spending on acute respiratory illness by $45 per telehealth user. What's more, about 88% of the usage was new utilization, not a replacement for more expensive care at a physician's office or in an emergency department.
In an interview with Managed Care, Henry DePhillips, MD, Teladoc's chief medical officer, said the company's research, which has not been published in a peer-reviewed journal, has found just about the opposite: considerable cost savings and a minor increase in utilization (see page 30). And the company had criticisms, noting that the study was at odds with "numerous other independent studies," that the cost calculations were based on a limited period (the day of the Teladoc "visit" and two days after), and that it used claims data that are a few years old.
Several studies have shown an association between telehealth and overuse of antibiotics (see page 23). And the findings of a study published last year in JAMA Dermatology were "pretty disappointing," acknowledges Jack Resneck Jr., MD, the lead author and a professor at the University of California–San Francisco. In that study, medical students posed as patients with skin conditions and used photos from the internet to show the telemedicine doctors their problems. The results showed that major diagnoses were repeatedly missed and that the treatments prescribed were sometimes at odds with existing guidelines.
This is not the stuff of ringing endorsements and enthusiastic acceptance by the American public.
But there's also good news—and not just from self-serving sources. The federal Agency for Healthcare Research and Quality published a review last year that concluded that telehealth could be effective for monitoring and counseling patients with chronic conditions and for psychotherapy. Interest in and use of "telemental health" is cresting (see page 26).
When telehealth services are provided to the underserved, the result is more demand for services that can't be done remotely, says Lori Uscher-Pines of Rand.
And other research by Uscher-Pines and her colleagues at Rand have found benefits from telehealth. A 2014 study—also published in Health Affairs and of retired California public sector employees using Teladoc services—showed increased access to care for minor illnesses and that the telemedicine visits usually resolve the matter. They didn't look at cost in that study.
Another Rand study evaluated services from two organizations that provide telehealth services, the MAVEN project and Direct Dermatology, which are designed to improve health care access for underserved communities. The review found that the introduction of telehealth services to those communities created new demand for procedures and tests that can't be done remotely. "There aren't enough specialists," Uscher-Pines says. "If health care service is dysfunctional, there is trouble meeting the needs that telehealth creates."
Broader coverage
Direct-to-consumer telemedicine remains one of the growth areas in telehealth. What's more, Jason Gorevic, Teladoc's CEO, says the number of Teladoc visits is growing faster than the number of people who have access to the company's service: "We see an inflection point of consumer adoption."
Uscher-Pines sees the evidence of the effect of direct-to-consumer telehealth on the quality of care as mixed. One study she did showed similar antibiotic prescribing rates between doctor's offices and telehealth services. Another suggested that there might be underuse of diagnostic testing.
Many employers now provide telehealth services for minor acute illnesses to their employees, calculating a favorable return on investment from employees not having to leave work for a doctor's appointment or head to the emergency room in the middle of the night, says Roy Schoenberg, MD, CEO of American Well. But he wants employers and insurers, through their coverage policies, to allow telehealth to branch out. No one has calculated what it means to envelop a cancer patient at home with care, says Schoenberg. "The people who might benefit the most from telemedicine are the people not allowed to use it," says Schoenberg. "It's a social injustice."
Some of his patients drive three hours for an appointment, says Jack Resneck Jr., MD, of the University of California–San Francisco. Telehealth would fix that problem.
Resneck, who also serves as secretary of the AMA's board of trustees, also wants to see more insurance coverage. Some of his patients drive three hours for an appointment. Being able to schedule a virtual follow-up visit would save the patient—and the health care system—time and money. "That would be wonderful," says Resneck, "but their insurance won't cover that."
Health care systems are seizing telehealth opportunities, in part, perhaps, to play some defense against the direct-to-consumer companies and their insurance company clients. Some 200 members of the American Telemedicine Association are health care systems, according to Jonathan Linkous, the association CEO.
Range of services
New York–Presbyterian Healthcare System in New York City launched NYP OnDemand last summer, offering a whole range of services from emergency and urgent care to second opinions and various kinds of follow-up care. Daniel Barchi, the system's chief information officer, says the system, which uses American Well technology, doesn't mean any additional revenue at this point: "We're not reimbursed for anything. It's just the right thing to do." Meanwhile, the investment arm of the system has invested in Avizia, a telehealth startup in Reston, Va. The virtual ER has been a hit, Barchi says. ER patients are triaged, and those with minor conditions like a mild sprain or earache can opt for a virtual visit, rather than waiting for two or three hours to receive in-person care. Those who want virtual care are connected with a physician via video.
Virtual follow-up care is now being used in urology and surgery. If someone receives a kidney transplant, for example, the physician can have a 10-minute follow-up to do such things as check the incision and look for signs of infection, Barchi says.
The University of Pittsburgh Medical Center began rolling out telehealth services a decade ago, and now offers services spanning the spectrum. Officials have found that using its UPMC AnywhereCare urgent care service saves $86 per episode of care, compared with seeing other types of providers, says Natasa Sokolovich, executive director of UPMC's telehealth program. UPMC is one of the few hospital systems that offers its own health insurance plan, and it covers telehealth.
UPMC provides telestroke service to 28 hospitals both within and outside its health care system; teleconsultation in more than 30 subspecialties, including Parkinson's disease and multiple sclerosis; and behavioral health care. With behavioral health, there's "lots of demand, but not enough supply under the current system. We really need to take better care of our mental health patients," Sokolovich says.
It will follow the money
But the plain truth is that telehealth's future—its size, its contours—will depend on what payers will be willing to pay for. Many commercial payers cover only a narrow band of services, Medicaid reimbursement varies from state to state, and traditional Medicare reimbursement is limited.
Among commercial payers, "it's getting better," says Schoenberg of American Well. "I can't think of a payer who doesn't reimburse for telehealth in some shape or form." But payment can vary widely, he says, and that's "a little bit disheartening." The variability and uncertainty mean doctors sometimes tell patients to just come to the office in person just to be on the safe side. "When doctors have lots of questions about being paid, they always default to certainty," he says.
Parity laws will presumably help, although parity is a bit of a misnomer because it doesn't mean that payment for a telehealth service is going to be the same as one delivered in person. Thirty-one states and the District of Columbia have parity laws that require private insurers to reimburse providers for telehealth services, and several more are considering them.
Medicaid programs are using telehealth. According to the American Telemedicine Association, every state program offers some kind of reimbursement, although two states and the District of Columbia have taken steps to reduce or restrict coverage.
These days, traditional Medicare is the stingiest payer, with rules that limit telehealth to rural areas and only in certain specific circumstances.
"Most insurers have the fear that allowing reimbursement for telehealth would somehow open up the floodgates" for care, says Natasa Sokolovich of UPMC.
"Reimbursement remains the most challenging piece for us," says Sokolovich at UPMC. "Most insurers have the fear that allowing reimbursement for telehealth would somehow open up the floodgates [for care] or lead to abuse." For patients who use UPMC's urgent care service and pay out of pocket, UPMC encourages them to submit their receipt to their insurer, because some will cover the service, she says.
Bipartisan support
Overall, the current political climate is favorable for telehealth. The Republicans' American Health Care Act might be a blessing because tighter funding and less generous insurance coverage could spur interest in cheaper ways of delivering health care. HHS Secretary Tom Price has expressed support for telemedicine. In February, Reps. Morgan Griffith, a Virginia Republican, and Joyce Beatty, an Ohio Democrat, reintroduced legislation that would expand Medicare coverage of telestroke treatment, regardless of where the patient is located. There is also bipartisan support in the Senate for a bill that would expand Medicare payments for telehealth services for people with chronic diseases. A different piece of legislation, the CONNECT Act, would expand Medicare coverage of telehealth services. The CONNECT Act would "help remove the geographic restrictions under CMS" and help providers meet MACRA goals. The changes are long overdue, she says, and the growing use of telehealth services would "bring health care to the same model as other consumer experiences," such as banking or online shopping. "Every other segment of society has progressed," she says. "Health care is kind of behind."
After 28 years of publishing, our last issue of Manage Care was December 2019.
While sad, we have much gratitude for the many writers, editors, researchers, reviewers, salespeople, and advertisers who kept us going and made Managed Care a standout publication. And not to be forgotten, we thank you for reading our publication and visiting our website.
---
Our most popular topics on Managedcaremag.com
---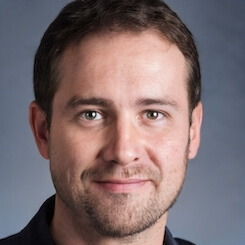 Paul Lendner ist ein praktizierender Experte im Bereich Gesundheit, Medizin und Fitness. Er schreibt bereits seit über 5 Jahren für das Managed Care Mag. Mit seinen Artikeln, die einen einzigartigen Expertenstatus nachweisen, liefert er unseren Lesern nicht nur Mehrwert, sondern auch Hilfestellung bei ihren Problemen.