During one week last October, thousands of pharmacies around the country placed frantic calls to PCS Health Systems, the pharmacy benefit manager. They were looking for $200 million in reimbursement checks that should have gone out the previous Friday. What callers heard was a brief statement to the effect that PCS had changed its annual payment schedule.
That same week, there was more bad news about PCS's parent company, Rite Aid Corp. The Philadelphia Inquirer reported that the drug store chain had inflated its profits by $500 million over the previous three years. Its chairman and chief executive officer resigned.
Coincidence? "Let's put it this way," says John Rector, senior vice president for government affairs and general counsel of the National Community Pharmacists Association: "The change in PCS's payment schedule occurred in the midst of Rite Aid's worst circumstances."
An announcement from PCS that Rite Aid had nothing to do with the payment schedule change was quickly followed by a clarification. "Obviously, as our parent company, it was involved and is aware of these kinds of decisions," explains PCS spokesman Blair Jackson.
The change PCS implemented last October was to start mailing checks two weeks — instead of one — after the end of its two-week claims cycle. In making the transition, the check that would have gone out Friday, Oct. 15, was instead mailed Oct. 22. That forced some pharmacies to take out short-term loans, lest they be late with payments to wholesalers.
PCS Vice President of Professional Relations Lowell Sterler, R.Ph., M.B.A., says the change had been in the works for a while, and was designed to "bring us to the same standard as the rest of the industry." But the lack of advance notice — and the timing — fueled suspicion that the move was related to Rite Aid's turmoil.
"Our real concern was that Rite Aid was going to somehow access PCS funds," says Rector, whose trade group represents 25,000 independent pharmacies. For its contracts with self-insured employers, that would have been a violation of PCS's fiduciary responsibility.
Who's in charge?
PCS checks are again going out every two weeks, but the October payment hiccup highlighted concerns that PBMs may be falling through the regulatory cracks.
In a letter on Nov. 30, NCPA Executive Vice President Calvin Anthony asked the National Association of Insurance Commissioners to "provide clarity as to the scope of current law and any appropriate suggestions for new laws or regulations" governing PBMs. He also proposed that PBMs "be required to post bonds and maintain reserves to protect pharmacies and consumers from near or actual insolvencies."
In fact, PBMs were already on the agenda. NAIC's Health Insurance and Managed Care Committee had been charged last fall with studying issues of PBMs and formularies. This month, the committee will try to answer questions about contractual arrangements PBMs strike with insurers and employers, whether PBMs are engaged in the business of insurance, and who — if anyone — regulates PBMs.
"As far as I know, PBMs aren't under anyone's jurisdiction," says NAIC Vice President Kathleen Sebelius, the Kansas commissioner of insurance. "All of us are carefully watching pharmacy costs and their threat to health plan solvency, and the ability of small employers and others to offer health insurance. Whether it's appropriate for regulators to have oversight, control, or licensing jurisdiction over PBMs will be a logical part of this discussion."
PBM contracts cover approximately two thirds of all prescriptions in the U.S.
"The value of the PBM is that you've got one company handling the entire prescription drug benefit program," says Delbert Konnor, Pharm.M.S., president of the Pharmaceutical Care Management Association. "One company can monitor drug-therapy compliance for all enrollees, do all the claims adjudication, and negotiate the best prices."
Konnor sees the call for regulation of PBMs primarily as a competitive strategy by independent pharmacies, which have long been losing ground to major chains. He maintains that business-related issues ought to be ironed out at the trade-association level, and that regulation would only create more problems.
Mountain State mess
West Virginia Senior Deputy Attorney General Silas Taylor comes to the issue from a different perspective. His office filed suit against PCS last year, alleging antitrust violations and unfair trade practices.
In February 1998, shortly after Rite Aid acquired it, PCS contracted to provide PBM services for the Public Employees Insurance Agency (PEIA), a state office that administers health benefits for West Virginia public employees. PCS would manage approximately 2.2 million prescriptions a year, at an annual cost of $60 million for the service and the drugs.
Taylor's office began receiving numerous calls from beneficiaries who were astounded by the sudden increase in their prescription copayments. To Taylor, the new copayment structure appeared to be based almost entirely on PCS's rebate agreements with drug manufacturers.
PCS says that while rebates are a component of benefit design, they do not drive it. "We think it is inaccurate for Mr. Taylor to characterize it that way," says PCS's Jackson. In addition, he says, the copayments PEIA set were higher than PCS recommended. PEIA subsequently reduced copayments, raising premiums to cover the cost of the reduction.
The state NCPA chapter, meanwhile, complained about diversions of business to Rite Aid and to the out-of-state PCS mail order operation. Of the 400 retail pharmacies in West Virginia, about 130 are owned by Rite Aid.
"The fact that PCS was a wholly-owned subsidiary of Rite Aid caused us concern that it would divert business to Rite Aid, or use the information it gained from the computerized database to Rite Aid's advantage," says Taylor.
Soon after PCS won the contract, Rite Aid pharmacies in West Virginia were advised by corporate headquarters that PEIA members whose mail orders could not be properly filled would be referred to retail pharmacies. Rite Aid stores were instructed to waive any copayment and/or to offer PEIA members a $50 "smart card" to purchase Rite Aid products.
In February 1999, the state sued PCS. According to Taylor, PCS had a fiduciary responsibility to act in the best interests of PEIA beneficiaries when it contracted with the state. Manipulating that relationship for its own benefit was a violation of its fiduciary duty, the suit claimed. The complaint also alleged that PCS engaged in unfair trade practices, and violated antitrust laws by diverting business to Rite Aid, which was not a party in its contract with the state.
In its October consent decree, PCS agreed not to give preference to Rite Aid pharmacies. PCS, however, denies all allegations, emphasizing that the suit has not been settled.
Last month, PEIA announced that Merck-Medco will be its new PBM for the fiscal year starting June 1. To Taylor, the episode validates at least discussion about potential regulation.
"Manufacturers use rebates to give retail pharmacies and PBMs incentives to divert customers to their drugs," he says. "From our point of view, that distorts the market, because those diversions are based on what's best for the PBM rather than the customer. With that much market power, given the choice between maximizing benefit to their customers or maximizing profit, the American way is to maximize profit."
— Bob Carlson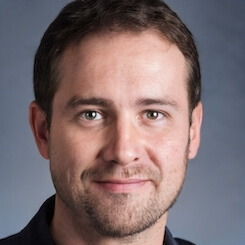 Paul Lendner ist ein praktizierender Experte im Bereich Gesundheit, Medizin und Fitness. Er schreibt bereits seit über 5 Jahren für das Managed Care Mag. Mit seinen Artikeln, die einen einzigartigen Expertenstatus nachweisen, liefert er unseren Lesern nicht nur Mehrwert, sondern auch Hilfestellung bei ihren Problemen.