Presenteeism — the condition of being on the job, but giving less than 100 percent — is fertile ground for health plans with a suitable product.
About 100 physicians in South Charleston, W.Va., have been offered a stake in keeping 10,000 Dow Chemical employees as productive as they can be. By going the extra mile — by reviewing the results of a health risk assessment with a patient, physicians can earn points that may translate into a bonus under a program called HealthSense, which was established through an agreement between Dow, CorSolutions, and Aetna.
The project is designed to assess how physicians and health plans can influence total health care costs at Dow — not just lower the cost of medical claims. Dow's goal is to test whether offering physicians incentives to help the company address health care costs as well as reduce absenteeism and presenteeism (impaired on-the-job productivity because of illness) can bring overall costs down, says Catherine Baase, MD, global director of health services at Dow. If costs do fall, physicians share in the savings. "The outcomes we're measuring in West Virginia include the total economic impact."
Job performance
But it's total cost that's at the heart of the West Virginia "field test," as it's called. The program was put in place in April and based on the results of a presenteeism survey that Dow conducted in 2002. About 8,000 Dow employees from Texas and Michigan responded to the survey, which asked whether the respondents suffered from a chronic illness and, if so, how it affected their job performance.
Dow has been looking at absenteeism and trying to lower the cost of claims for years, Baase says. This effort was meant to take a more complete look at the economics of employee health.
The results sent a clear message to the company, Baase says. "The financial impact of chronic conditions in terms of presenteeism is very substantial. It is greater than the impact from absenteeism and is on par with or greater than the financial impact from health care claims."
DM opportunity
The issue is a growing concern for Dow and other employers, who are becoming convinced that it is time to do something. For health plans, that means employers are likely to start asking just how they can help keep workers productive. Employers also may begin to measure the quality of health plans based on presenteeism measures.
The new focus on presenteeism could change the course of disease management as well. Most disease management programs have been designed for conditions that have high medical costs, which aren't always aligned with those conditions that have high presenteeism costs, says Sean Sullivan, president and CEO of the Institute for Health and Productivity Management in Scottsdale, Ariz.
The institute surveyed members and found that while companies were focusing disease management efforts on cardiovascular diseases and diabetes, their biggest presenteeism costs were related to mental illness and musculoskeletal, gastrointestinal, and respiratory problems, Sullivan says. "Clearly there's a huge disconnect between where the medical bucks are being spent, where disease management is focused, and where employers are suffering most of their losses in the workplace. We need to redirect disease management. Leading health plans can turn this into a big opportunity by helping employers to define it."
Yet work on presenteeism is in the early stages, and any changes could be several years off. The industry is testing several measurement tools, all of which rely on self-reported data and the leap of faith of applying data from workers whose productivity can be measured, such as those who work in call centers, to knowledge workers whose work product is much more difficult to quantify, experts say.
"There are about a half dozen tools out there that are being widely used, and in the last few years there's been a growing interest in developing and validating these tools," says Ron Z. Goetzel, PhD, director of the Institute for Health and Productivity Studies at Cornell University and vice president for consulting and applied research at Medstat, a research company based in Ann Arbor, Mich.
Get involved
Health plans should be supporting the effort to look more closely at the costs of presenteeism, says Goetzel.
"Health plans are under the gun to reduce their costs, but it may be wiser to spend more on the medical side in order to achieve savings on the productivity side," he says. "In other words, if you don't skimp on appropriate medical treatment, if you provide the right amount of care, it may cost a little bit more on the medical side, but you would get people back to work sooner, and they may be more productive when they get back to work. So when you look at the big picture, health plans may actually get a boost from this."
Insurers can affect productivity in two ways, he suggests: through health promotion and wellness programming, and through disease management.
As a first step in working with insurers on presenteeism, employers are sharing information they're gathering through research efforts. Dow invited health care vendors to review its overall objectives and included information on presenteeism findings during a full-day meeting last December.
"We explained what we learned and that what's really important to Dow is having high-functioning, healthy people," Baase says. "We know there's a financial impact from presenteeism, and we said that our focus is going to be on this full picture. We're asking health plans to help us make our target improvements."
Anxious and unproductive
Mental health conditions such as anxiety and depression disorders have the greatest effect on employees' ability to perform their jobs, though all chronic conditions have some negative impact, Baase says.
The company's research on presenteeism will probably be published in three parts, with the first article coming out in the Journal of Occupational and Environmental Medicine.
Dow's Baase says: "It's important for us to understand presenteeism so that we can direct our investments into the kinds of interventions that we want to use to improve the biggest target areas."
At Bank One in Chicago, most of the information shared between the company and health plans is still centered on absenteeism and disability, but in the next few years the company will begin to share more data on productivity, says Wayne N. Burton, MD, senior vice president and corporate medical director. "This is all very new, but down the line it will be possible to speak with health plans about opportunities to focus on diseases in particular geographic areas."
By adding productivity measures to health risk appraisals taken by employees, for example, companies and insurers can identify what factors are affecting presenteeism in a particular workforce, Burton says.
"We have a relatively young, predominantly female population, so mental health problems, specifically depression, is very common," he says. "If you have an older workforce, predominantly male, in an industrial setting, musculoskeletal problems might be the No. 1 issue of presenteeism. You can prioritize what areas should be focused on."
Research has demonstrated which medical problems interfere with work and how work is affected. According to a study published in the June issue of the Journal of Occupational and Environmental Medicine, for which Burton served as lead author, 47 percent of 17,685 Bank One employees surveyed in July 2002 reported being treated for at least one health condition.
Of that group, 40.6 percent said their health problems limited their mental and interpersonal activities, 31.9 percent said they were less productive overall, 25.4 percent noted limitations in time management, and 21.7 percent were impaired in physical activities.
Some common conditions, including allergies and asthma, however, did not seem to affect the types of productivity measured in this study, according to the article, "The Association of Medical Conditions and Presenteeism."
Instead, depression, heart disease, and back pain topped the list of creating limitations in time-related components of work; arthritis, depression, and diabetes had more effect on physical tasks than did other conditions; and depression, back pain, and irritable bowel syndrome had greater effects on mental tasks and overall productivity than did other conditions.
In addition to chronic illnesses, acute conditions and the burden of caring for others who are ill also affect presenteeism, Dow Chemical's Baase explains. Bank One's Burton this fall will release data that demonstrate a direct relationship between how many hours a person spends in a caregiver role and decreases in her or his productivity.
Larger, citywide studies that look at presenteeism are under way as well. The Institute for Health and Productivity Management is working with the Midwest Business Group on Health, an employer coalition, and with Harvard Medical School to study presenteeism in Atlanta and Chicago. The groups will look at the indirect costs of illness as well as conduct return-on-investment studies for interventions and innovative health plan benefit designs meant to keep workers productive.
"The idea is to start with employers, start building the database, and then bring the health plans into the picture," Sullivan says. "We want to get insurers involved in looking at this with us to design health benefits that will take advantage of this information."
Some health plans also are studying presenteeism. Group Health Cooperative of Puget Sound in Seattle, HealthPartners in Minneapolis, and Kaiser Permanente in Denver last year pooled their subscriber lists to study how modifiable health risk factors, rather than medical conditions, affect productivity, including absenteeism and presenteeism.
Their study, "The Association Between Work Performance and Physical Activity, Cardiorespiratory Fitness, and Obesity" appeared in the January 2004 issue of the Journal of Occupational and Environmental Medicine, reporting that all three risk factors were associated with work performance.
Obese individuals, for example, reported significantly higher difficulty in getting along with their coworkers, while a high level of cardiorespiratory fitness is associated with better work performance, the report states.
"These are the behaviors behind the diseases," says Nico Pronk, PhD,vice president of the Center for Health Promotion at HealthPartners. "Employers are interested in this because of the potential solutions. You can do something about this, such as making sure there are disease management programs in place and people are getting the care that they need."
Insurers' efforts in addressing presenteeism issues will be important in how employers evaluate health plans in the future, says Sullivan.
"This is the future of quality as far as employers are concerned. What really matters to employers is functionality — people being able to work. That's their definition of quality."
Says Bank One's Burton: "We require that all of our major health plans have accreditation from the NCQA or a similar organization.
My hope is that as measures of quality evolve, we realize that higher quality plans that provide better care for chronic diseases such as depression, diabetes and asthma reduce not only absenteeism and disability costs but increase productivity. We're a ways off from that occurring, but clearly there's a link between quality of care and on-the-job productivity."
---
Our most popular topics on Managedcaremag.com
---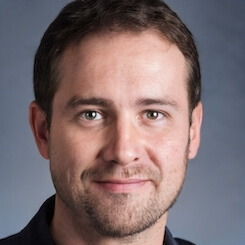 Paul Lendner ist ein praktizierender Experte im Bereich Gesundheit, Medizin und Fitness. Er schreibt bereits seit über 5 Jahren für das Managed Care Mag. Mit seinen Artikeln, die einen einzigartigen Expertenstatus nachweisen, liefert er unseren Lesern nicht nur Mehrwert, sondern auch Hilfestellung bei ihren Problemen.