Recent advances in pain relief revolve around longer-lasting implantable devices. Can you afford not to have a pain management strategy?
MANAGED CARE 

May

 

2005

. ©MediMedia USA
Recent advances in pain relief revolve around longer-lasting implantable devices. Can you afford not to have a pain management strategy?
Thomas Morrow, MD
Recent headlines concerning COX-2 medication withdrawals have focused attention on an age old problem — chronic pain. Pain statistics are found all around us. Nearly 2 in 3 Americans will report an episode of pain over any given three-month period. Pain accounts for nearly 1 in 6 office visits to primary care physicians. About 1 in 3 Americans reports persistent pain. Pain medications as a group account for the second most prescribed drug category, following cardiac/renal drugs. This is hard to conceive until you start to think about all the NSAIDs, opiods, TNF inhibitors, arthritis drugs, and patches prescribed. Pain is also one of the reasons for the exploding number of imaging tests requested.
One approach to treating unrelenting pain is to use a dorsal column stimulator. These devices are not new, having been first approved by the FDA nearly two decades ago. But there have been significant advances in this niche that warrant the attention of managed care.
Advanced Biosystems, Advanced Neuromodulatory Systems, and Medtronics have created devices that thwart pain by interrupting the nerve conduction from the source of the pain to the brain. In the case of low back pain, the most common causes are nerve root compression and irritation of the lower spinal nerves due to disk disease or degenerative disease of the spine or failed back surgery. Implanting dorsal spine stimulators is reversible, as opposed to the neuro-ablative procedures that may be an alternative.
These devices, about the size of a stopwatch, are completely implanted into the body. The controls and charging components are able to communicate with the devices through the skin. Implantation is performed using local anesthesia with mild sedation. Patients usually experience a short hospital stay, or even an overnight stay. These devices are effective for neuropathic pain but unlikely work with nociceptive pain. They are part of a growing family of microcircuit devices that currently include cardiac pacemakers, implantable defibrillators, resynchronization devices, heart assist devices, deep brain stimulation, vagas nerve stimulators, spinal cord stimulators, and cochlear implant devices.
Managed care plans have been hesitant to step into the pain management arena. In fact, a recently released pain trend report, Chronic Pain Care Trends, Perspectives from Managed Care, Primary Care and Employers, published by Kikaku America International, says that two-thirds of managed care plans surveyed do not have a pain management program, 60 percent do not have established pain management guidelines, and only 11 percent felt their organization did a good job educating patients about pain issues.
Decision makers need to have a number of strategies in place for managing chronic pain. First, define an overall strategy for managing pain — in particular low back pain — but also pain in general. Several disease management vendors have programs to assist plans and employers in reducing the cost of chronic pain.
Criteria
Second, set up prior-authorization criteria for the use of these devices, but do not stop there. Make sure to include all of the additional technology including epidural injections, surgery, minimally invasive surgery, long-acting or slow-release opiods, rehabilitation services, and implantable pumps in your assessment.
Include incentives for members to follow to prevent pain. These might include establishing an exercise program, weight control classes, copayments, and deductibles. Negotiate with providers for cost- plus or MAC-type pricing on these units, so that they drive volume. Avoid billed charge language in your contracts. And finally, track microcircuit technology, because many new uses and many new devices are in the pipeline.
There are two basic types of technology — implantable pulse generators (IPG) and radio frequency (RF) devices.
If a patient requires more intensive pain management, which places a greater drain on these devices' batteries, then the RF devices tend to be the better choice.
These systems are very complex. Depending upon the technology and the system used, the physician may implant leads in up to 16 areas on the body and users may have the ability to program up to 24 different modes of therapy. Adjustable parameters include: amplitude, frequency, pulse width, and electrode polarity.
The manufacturers offer computer programs to assist in the programming of the devices. Patients can actually have a computer program at home to assist them in customizing the settings to maximize their effectiveness.
Risks include infection, scar tissue, breakage of the electrodes and hardware, leakage of spinal fluid, tolerance to the stimulation resulting in less effective relief, bladder dysfunction, bleeding and hematoma formation, and allergic reactions.
Charge me up
Batteries can be rechargeable or not. The use of rechargeable batteries has been the latest breakthrough. Until recently, the batteries that powered these devices needed to be changed every several years. This led to lost productivity for the patient, discomfort of surgery, and the possibility of infection. The latest rechargeable battery has a life of up to nine years without a repeat visit to the operating room.
All systems require patients to undergo a trial period to determine the device's efficacy. This is accomplished using leads inserted via an epidural approach with the actual spinal stimulator left outside the body for a period of about a week. Results obviously vary, but the typical endpoint is a 50 percent reduction in pain. This is achieved in about 60 percent of patients chosen for this therapy. If the patient obtains a satisfactory response to the trial, a permanent device is implanted. A permanent implant usually sits in the deep muscles in the back or abdominal area. Once implanted, these devices tend to be used for long periods. In one study, nearly half of patients continue to use the device after five years.
Bottom line
For all of the benefit and complexity, these devices are very pricey.
The test phase costs about $3,000 for the equipment and up to $10,000 in total if facility and physician charges are included. For the permanent device, a figure of nearly $20,000 is estimated, with a total cost hitting the $40,000 range.
Don't look now, but more of your members are opting for these devices. The demographics of the nation, with more people entering the age where chronic degenerative back pain develops, the increased prevalence of obesity (another risk factor), the improved technology, and the longer interval between replacements all lend themselves to more demand.
Managed care has to be ready for these advances, given patient dissatisfaction with current pain management therapies.
Thomas Morrow, MD, is president of the National Association of Managed Care Physicians and vice president and medical director of Matria Health Care. He has 20 years of managed care experience at the payer or health plan level.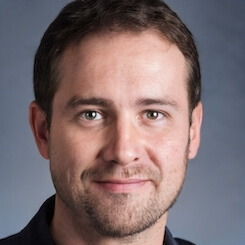 Paul Lendner ist ein praktizierender Experte im Bereich Gesundheit, Medizin und Fitness. Er schreibt bereits seit über 5 Jahren für das Managed Care Mag. Mit seinen Artikeln, die einen einzigartigen Expertenstatus nachweisen, liefert er unseren Lesern nicht nur Mehrwert, sondern auch Hilfestellung bei ihren Problemen.