Physicians are fairly ignorant of what consumer-directed health care will mean to them in terms of relations with patients and health plans
Melodie Blacklidge, MD, first heard the phrase in 1999. A savvy executive from Procter & Gamble called to ask the Cincinnati pediatrician if she could take her six-year-old in for a strep test. The mother didn't want a doctor's visit, only the test.
"She argued that in this age of 'consumer-driven health care,' she should be able to decide what services she wants," Blacklidge recalls, convincing the executive of the need for the visit.
Though Blacklidge was unfamiliar with the term then, she is uniquely qualified to discuss it now. Medical director of Group Health Associates, a 100-physician Cincinnati multispecialty group, she is enrolled in a 20-week university course sponsored by Humana that explains the coming change from managed care to consumer-centered medicine.
But ask many other physicians what consumer-directed health plans (CDHPs) are and they may scratch their heads.
What tsunami?
"Most physicians I've spoken to about CDHPs are sitting on a beach thinking it's a cloudy day and wondering what's going on," says Stephen Neeleman, MD, a practicing general surgeon who is CEO of HealthEquity, which provides health savings accounts. "It's a tsunami that will blow them off the beach if they are not prepared."
"If I walked into the lounge at Columbia-Presbyterian Hospital and asked my friends about CDHPs, they probably wouldn't know what I was talking about," says John Roglieri, MD, medical director of New York Life Insurance and a member of Managed Care's Editorial Advisory Board.
"We're on the threshold. A lot of relationships will change, between employer and employee, labor and management, physicians and patients, physicians and hospitals and plans, physicians and plans."
Doctors are front-line soldiers in the fallout from of an impending surge in the plans. Starting this year, patients who once gave no thought to the real cost of medical care beyond a copayment are suddenly in for sticker shock. When they start writing checks to cover deductibles — typically $1,000 to $5,000 — requests for discounts, less expensive therapies, and generic medications may explode.
Patients are also expected to become discriminating shoppers for quality and service, preferring providers with proven track records who treat them well. And since there is often less steerage with CDHPs, physicians previously dependent on managed care panels to fill waiting rooms may need to beef up their bedside manner. Experts advise them to stand ready with menu board price lists and cappuccino.
"It's an understatement that a revolution is coming to every medical practice in the country," says Paul Zane Pilzer, a Park City, Utah economist and author of The New Health Insurance Solution, (John Wiley & Sons, 2005).
The most recent survey of CDHPs was conducted by the Deloitte Center for Health Solutions in April 2005 and released in November. Of 316 U.S. employers, some with more than 20,000 employees, Deloitte found that 43 percent either have a CDHP in place or will be offering one in the next two years. Another 51 percent are reviewing the option of proposing one in the near future — if the plans can be proven attractive to employees while saving money.
In a larger study of 2,000 companies of all sizes, the number of companies tendering CDHPs quadrupled from 5 percent in 2003 to 20 percent in 2005, according to the 2005 Kaiser Family Foundation Employer Health Benefits Annual Survey.
"By 2010, 50 percent to 80 percent of all employees covered by insurance will be enrolled in the plans. There won't be a choice," HealthEquity's Neeleman predicts. "It's the titanic effect that will drive this migration. Within the next few years, you'll see higher increases in premiums for traditional plans as the healthy migrate to CDHPs. When healthy patients no longer subsidize sicker ones, the sicker will move to CDHPs as well and traditional plans will die."
Since there is less steerage with CDHPs and plans are not delivering waiting rooms full of patients or paying out the lion's share of the first few thousand dollars of claims under deductibles, doctors may begin to question what they are receiving for the discounts they are giving. Contracts may need to be renegotiated.
"If doctors now have to float credit to patients, do more collection work, and take more risk, then they will ask for more compensation," says Roglieri. "Will they get it? Probably not. They won't walk. They can't be selective when 50 percent or more of insureds are going to be on these plans in the next five to ten years. Most will suck it up."
During open enrollment last fall, millions of Americans received health insurance packets from their employers. While many employers displayed a choice of plans, including lower cost CDHPs, more than a few went cold turkey. Utah County in Utah, for example, eliminated four HMO/PPO options and offered only a CDHP to 750 county workers, from commissioners to custodians. "Utah County is a municipality — as close to a union shop as you can get. Their early adoption is not what you would expect," Neeleman says.
Baylor Health Care System in Dallas offered a selection of plans in 2005 but made available only a CDHP to 14,000 employees for 2006. Wendy's International did the same a year ago for its 12,000 eligible workers, switching from a single PPO plan in 2004 to multiple CDHPs in 2005. The list goes on. Douglas Kronenberg, chief strategist for Lumenos, which sells consumer-directed programs, says that about one quarter of the 105 companies that contract with Lumenos went for total replacement this year.
For patients new to CDHPs, 2006 is their first exposure to what a visit to the hospital or doctor actually costs. It is predicted that they will begin to employ comparison shopping as they do for houses and cars.
"Convenience, price, quality — these three things equal value," says Kronenberg. "As consumers become more engaged, they are going to look for the same things from medicine that they look for in other industries."
If patients experience sticker shock, doctors may go through culture shock. Physicians previously uncomfortable when uninsured patients occasionally requested price breaks will have to get over it. More negotiating is in store. Some patients may not hesitate to switch providers, especially for repetitious health care needs that do not vary from office to office, such as testosterone shots and acne treatments.
"They [physicians] are lucky when a patient asks for a discount because the doctor has a chance to keep the patient," says Pilzer, the economist. The concern is about what patients who are hesitant to request reductions will do. "In America people don't ask for discounts. They go into a restaurant and if the tab is $90 and they expected $50, they vote with their feet and never come back," Pilzer adds. "That's what will happen with poor quality and higher-than-expected prices in doctor's offices."
Doctors may be limited in the discounts they can offer by federal rules and commercial contracts. According to the Office of the Inspector General of the Health and Human Services Department, a proposed rule indicates that Medicare providers may not charge substantially less than the Medicare allowable rate to non-Medicare patients. That is to say, the Medicare rate would become a de facto minimum that a doctor in the Medicare program could charge other patients.
The penalty is dismissal from the Medicare program, though no one has ever been punished since the rule has never been finalized.
"No one can afford to get off Medicare, so they are not going to be able to give discounts on the things Medicare pays for," says Roglieri.
Service/convenience
Service will become even more important as CDH spreads. "All things being equal, patients will frequent the warm, friendly office where they are treated with respect," HealthEquity's Neeleman says. If the doctor is running late, patients will be given beepers as in restaurants, so they can shop or do other things while awaiting appointments, he adds. "Even Disney has FastPass that tells you when you can go to the head of the line."
Beepers are commonly used in "nurse in a box" clinics in retail stores when the nurse is busy. Staffed by nurse practitioners (NPs) or physician assistants (PAs), the clinics have a fast-food service model and catchy slogans such as "You're sick. We're quick." They are a rising backlash against long waits and inconvenient hours.
Pilzer advises doctors to get in front of the CDHP movement and retool. "Their offices need to compete with clinics in discount and grocery stores. Doctors who do this will get rich just like Ray Kroc got rich on McDonald's. He noticed that people wanted speed and convenience; that's what is about to happen in medical care."
Doctors may have to respond by leaving room in schedules for same-day appointments, extending hours, rotating schedules to accommodate extra hours, or hiring an NP or a PA. With convenience in mind, Lumenos's Kronenberg suggests more physicians consider online consulting to win back clinic business.
Contrarily, Melodie Blacklidge, the Cincinnati pediatrician, believes that drop-in clinics are simply a carve-out niche that does not necessarily constitute real competition. Such clinics — MinuteClinics is one such chain — will take away the routine low-level services of primary care, "leaving us to handle chronic disease and more serious illness, not unlike how psychiatrists relegated psychoanalysis to the PhDs so that they can manage drug therapies that PhDs can't."
Increasingly, CDHP patients will look to their doctors to clarify the financial and quality tradeoffs associated with treatment options. How much will this procedure cost? Can I put it off? Are there cheaper alternatives?
Recently, Neeleman's business partner was diagnosed with h. pylori. "His doctor gave him the regimen du jour — $350 in antibiotics and acid blockers — but he had a CDHP and had an incentive to ask for a less expensive treatment. It wound up costing him one tenth, $30, for generic medications instead of name brands."
Physicians can expect their judgments to be questioned further when they recommend tests largely to decrease their liability, says Pilzer. An example would be a patient with a cough who refuses a chest X-ray to rule out pneumonia because of the cost. For legal reasons, Pilzer recommends doctors pressure patients to sign "against medical advice" letters at the time of the visit.
In an age of CDHPs, specialists may see a boost in business.
Early studies indicate that consumers who have CDHPs visit specialists more because they perceive that they are getting more bang for their buck, or more knowledge for their money, HealthEquity's Neeleman says. Moreover, if a patient expects the primary care doctor to refer to a specialist, she may go directly to the specialist to avoid having to pay for two doctor visits.
A competing report suggests that CDHP patients may flock to primary care physicians for versatility and price. For example, an internist and a dermatologist can remove skin tags. But a patient might choose an internist because she can get skin tags taken off less expensively and have her blood tested for cholesterol at the same time.
Transparency
What may be forever relegated to the past, like bartering chickens for medical care, is hidden pricing — when two patients sitting beside each other in a waiting room with the same illness pay different rates. The cash patients pay the retail rate and HMO patients pay discounted rates. Like purchasing gasoline, consumers will know the exact costs of physician services before they drive up, and what they can negotiate down to.
As a starting point, last fall Aetna rolled out a trial in Cincinnati, posting 25 service codes along with proprietary provider payments, or allowables. For example, on one plan, the equivalent of a CPT 99214 visit is compensated at $80; an occult blood screening, CPT 82270, is $3.64. Patients who are not in a plan are often charged $100 for such a visit and $10 for the screening, a difference of $26.36. Learning what doctors will accept from an HMO patient then becomes a bargaining point for them. However, at the moment, allowables are only available to plan enrollees.
"Everyone is watching Aetna's test to see if more plans post allowables," says William Jessee, MD, president and CEO of the Medical Group Management Association. "Historically, insurers have held contracted rates close to the vest."
And that is perhaps the biggest problem with CDHPs. Just as the consumer movement is getting under way, there seems to be a lack of infrastructure to support it. While Aetna may be out front, there is in general a paucity of cost and quality information on which consumers can base decisions. "Our experience tells us that it's a few years out," says Mary Sellers, a Humana spokeswoman.
More than 250 health plans profile physicians, but only 20 percent share performance and cost information with consumers, says Geoffrey Baker, CEO of Med-Vantage, a health informatics company that develops profiles. The information comes from health plan administrative data — claims, pharmacy, eligibility — as well as CMS's QIO (quality improvement organization) hospital information.
Humana allows only hospital fees on the Internet, but the company will move to doctors' fees soon.
"The insurance industry has a long way to go," says MGMA's Jessee. "One of our employees declined the CDHP we offered because he could not get our insurer's allowable. They told him it was proprietary."
Eventually, more will be shared with consumers. "Information will be king," Neeleman says. That information will not only include cost and quality data, but graphic explanations of what consumers can expect from health care, something like the pictures of food in some take-out Chinese restaurants.
More available information will inevitably lead patients to research doctors and hospitals, even if they are not shopping on the basis of cost. Matthew Alabaster, chief financial officer for a 50-employee consulting company, suggested the company select a UnitedHealthcare CDHP two years ago after he learned that the UnitedHealthcare HMO the company was using would increase individual premiums by $2,400 annually.
The CDHP had a $3,000 deductible for hospital care, which Alabaster personally thought he would never have to use.
Last fall, a routine irregular blood workup landed him on a treadmill, and then to triple bypass surgery. Alabaster researched the recommended cardiac surgeon and found that the doctor had recently been disciplined for leaving tools inside a patient. His internist recommended another surgeon, whom Alabaster checked through in an editorial in «www.healthgrades.com». He compared hospitals on the same site and found that the nearest hospital ranked well for coronary artery bypass grafts. "It's not a catastrophe for me to pay a $3,000 deductible. I wanted a doctor and hospital with a good rating," Alabaster recalls.
Those without access to a computer or lacking in computer skills will be left in the cold, because information is nearly always provided via the Internet.
Front office transformation
CDHPs will alter immeasurably the way physicians' business side operates. Doctors once signed contracts with HMOs and, like manna from heaven, had an instant practice of hundreds of patients assigned. With CDHPs, there is less steerage to network physicians. Though patients will still try to seek discounts with network providers, there is more choice. "Doctors will be less reliant on panels and they will have to improve service," says David Lindsey, CEO of USNow, a company that offers mini-benefit plans as well as $25,000 and $50,000 deductible plans.
"They will need to hire the nicest person in the world to run their front desks instead of a mean, angry person," says HealthEquity's Neeleman. More, they will have to learn standard business practices like advertising and convenient locations, suggests Pilzer.
Advertising could take the form of quality and cost numbers, such as a doctor's boast that he has done 1,000 successful appendectomies and all of his patients recovered quickly and paid less than the standard rate.
"Pay-for-performance is not academic anymore. It's a commercial opportunity for doctors to advertise their distinct level of performance," says William DeMarco, a health care consultant who counts the Mayo Clinic as one of his clients. Some doctors will have dueling Web sites, suggests Humana's Midwest CEO, Larry Savage.
"You can imagine the day that physicians will discount physicals on Tuesday mornings because that's when it is slow," says Kronenberg of Lumenos. "There are so many possibilities."
Another business side change is that providers that once reliably collected most of their fees from insurers within 30 days of billing are now going to have to chase patients, an accounts receivables nightmare. "A lot of CDHPs assume that people have money in their pockets to pay deductibles. All economic indicators suggest they don't," DeMarco says.
Roulette
Low- and moderate-income individuals purchase CDHPs because of the savings. The lure of higher paychecks, lower premiums, and fewer restrictions on provider selection can be tantalizing until there is a sudden medical problem that requires a lot of attention.
This is the roulette aspect of the plans. Nearly 50 percent of bankruptcies are already attributed to medical expenses, according to a Harvard study released last February.
"It's a minor nuisance now because not many people are on [CDHPs]," says MGMA's Jessee. "There is a concern among practice managers that it could affect bad debt, cash flow, and receivables."
Typical insurance contracts prevent or discourage providers from collecting from patients at the time of the visit. That will have to change, since physicians can wind up with thousands of dollars in uncollected deductibles, unable to make payroll.
One way to avoid outstanding patient balances is to equip secretaries with each plan's negotiated rate. "Doctors will need to know what to charge up front," Neeleman says. "They have to have allowable prices lists for all the plans they accept."
One solution is a recent marriage of the insurance and banking industries, DeMarco says. "The banking industry is coming in to save the day with plastic," the consultant says. Some plans, like WellPoint, are offering debit cards to CDHP members.
Once FSA (flexible spending account) and HSA (health spending account) funds are exhausted, the card is useless.
Another card now being tested automatically deducts the allowable for the visit, leaving out the guesswork for staffs. This is called "real time adjudication." It is already being used by pharmacies. "It's a way for physicians and hospitals to get out from under being a collection agency," DeMarco says.
It is too early to determine whether CDHP patients will ration their own care or will continue to use the health care system as they always have.
Some predict a health crisis. "Employers are going to see train wrecks like they did in the 1950s when there were major medical plans with high deductibles and no doctor care," consultant DeMarco says. "Given a choice, patients will save their money for groceries or rent."
Others are positive. Good CDHPs will include first-dollar coverage for mammograms, annual check-ups, weight loss, and smoking cessation, eliminating some of the possibility of serious illness, Pilzer says. "Patients who have HSAs will feel the money is already earmarked for care. It's not like they will have to cancel a vacation."
Another unknown is whether CDHP offerings will appeal to employees. One skeptic sees CDHPs as a blip tied to the national economy.
"HMOs rose in popularity when the economy was bad. When the economy got better, there was a switch to PPOs," says Jessee, of the MGMA. "As our economy improves and companies need to attract workers, they will do it with choice."
In certain markets, like Las Vegas, where employees are in short supply, CDHPs have not caught on, says Peter O'Neill of Health Plan of Nevada, that state's largest HMO. "In two years, we sold only one plan. In this market, jobs are plentiful and employers are designing packages to be more attractive to employees."
MGMA offered a CDHP in 2005 among other options. "Of 140 employees, only five took it. The premium difference was not steep enough to take the risk," Jessee says.
The association surveyed 800 practices last September. Some 62 percent said they had some patients with CDHPs and 68 percent expected more. But from the traffic on the association's e-mail discussion list, they are a small percentage of patients, Jessee says.
From wholesale to retail
However, as more employers move to total replacement, the health care environment will change from wholesale to retail. Gradually, physicians will understand how they have to transform their practices. "The awareness of CDHPs has not reached the physician level," Kronenberg says.
"They are busy taking care of patients. Their awareness will build as they see more and more of these patients."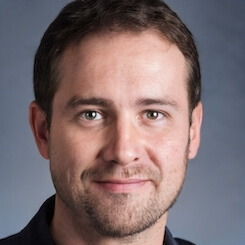 Paul Lendner ist ein praktizierender Experte im Bereich Gesundheit, Medizin und Fitness. Er schreibt bereits seit über 5 Jahren für das Managed Care Mag. Mit seinen Artikeln, die einen einzigartigen Expertenstatus nachweisen, liefert er unseren Lesern nicht nur Mehrwert, sondern auch Hilfestellung bei ihren Problemen.