Two studies suggest that this design may not be a long-term method for controlling costs
The debate over consumer-directed health care (CDHC) — the next great hope or mostly hype — got a little louder recently when two organizations checked in on the early adopters of CDHC and came away frowning. A report by the Employee Benefit Research Institute, a not-for-profit research organization, compared the experience of people in consumer-directed plans with their peers in health plans that do not have high deductibles. Meanwhile, the Zitter Group, a consulting company that works with health insurers, interviewed benefit design consultants and managed care executives who either have consumer-directed plans in the market or are preparing to launch one.
Read together, the reports give critics of such plan designs an early opportunity to say, "I told you so." They also give advocates of the new plans a lot to criticize. And they give anyone who is interested in the future of health care some things to think about. That last group includes the nation's biggest employers, many of whom hope the consumer-directed movement will moderate their runaway health premium
High hopes
CDHC advocate Matthew Davis, MD, interviewed many major employers in 2004 and 2005 for his research in employer health benefit decision-making.
"I didn't have a single conversation that didn't include" these plans, says Davis, a member of the Consumer-Driven Health Care Institute board of directors. "It's on everybody's lips and everybody wants to know what it's going to be like. Nobody can tell them yet."
John Sheehan, research associate at Zitter, and Paul Fronstin, director of EBRI's health research and education program, agree with that. Their findings are based on the early experience of a small sample of executives and people in consumer-directed health care plans, leaving them open to the criticism that their analysis is questionable. Sheehan interviewed 11 medical directors and marketing executives and two benefit design consultants; EBRI surveyed privately-insured adults ages 21 to 64 drawn randomly from Harris Poll Online, which comprises Internet users who have agreed to participate in research surveys.
"This is definitely the first word, not the last word, on the consumer-directed movement," Fronstin says of his report, issued in conjunction with the Commonwealth Fund.
Whispers in the dark
One thing everyone agrees about is that demand for consumer-directed products will grow in the foreseeable future. Indeed, the most recent Mercer employer survey found that more than 30 percent of employers with at least 20,000 workers intend to offer a CDH plan to their workforce by 2007. Adoption is slower among smaller companies, but more than 17 percent of employers with 500 or more workers plan to offer a CDH plan by that year.
That is reason enough for most of the nation's managed care companies to jump bravely aboard the bandwagon, introducing new plans, teaming with (or buying) banks to offer the corresponding savings accounts, and scurrying to compile health care cost and quality information that CDHP members need to make the movement work.
Privately, however, some managed care executives are skeptical that consumer-directed health care plans will transform health care as their advocates forecast, Sheehan says. The Zitter Group has worked with managed care organizations for the last quarter-century, and more recently as a consultant to medical product manufacturers.
Not all of the executives Sheehan interviewed were pessimistic about CDHC's long-term prospects, but Sheehan's report points out that two of the big drivers of increasing costs — health technology and hospitalization — are largely unaffected by benefit designs.
"There is at present little evidence that CDHPs will fundamentally change utilization patterns in health care, and considerable evidence that higher out-of-pocket costs serve to create financial disincentives for seeking necessary and appropriate care," his report says.
By the end of the interviews, Sheehan came to believe that CDH plans in their current form will have either limited appeal to members or limited shelf-life.
"I think it's going to be a niche product for a select group of people," he says. "The managed care executives I talked to think it is an interim product."
Low satisfaction with CDHPs
More than 60 percent of people with comprehensive health plans — any plan with a deductible of less than $1,000 for individual coverage and $2,000 for a family — were extremely or very satisfied with their health plan, compared to just 42 percent of CDH enrollees, according to the EBRI survey.
That finding is potentially worrisome because most employers put high priority on keeping their workers happy.
"Usually it's very important," said Mercer consultant Jerry Nebbia. "If you look at the companies that aspire to be considered best places to work, they will tell you one of their most important goals is employee satisfaction."
EBRI's Fronstin says that the finding does not necessarily reflect unhappiness with the features of consumer-directed health care plans; it could reflect employees' dissatisfaction with being forced into one of these plans. More than 50 percent of the survey respondents who had CDH coverage through their employer said they had no choice of plan.
If simply having a choice of plans is, indeed, important to employee satisfaction, that might pose a problem for the consumer-driven health care movement. Sheehan, the Zitter researcher, says that several medical directors told him that employers will only see substantial savings on CDHPs if they make a mandatory switch.
He quoted one of them: "Currently healthy people are attracted to these plans; the high utilizers are not. When employers make CDH plans the only option, then they'll start saving money."
CDHP members do pay closer attention to spending than do those who belong to traditional health plans, according to EBRI's survey.
"The plans are going to do what we thought they would do," Fronstin says, referring to one of the basic theories behind the movement. In fact, 71 percent of CDH plan members said the terms of their health plans made them consider cost when deciding to seek health care services, compared to just 38 percent of those covered by a comprehensive plan.
Davis, assistant professor of public policy at the University of Michigan, points to evidence that injecting cost concerns into health care pays off. The most recent health care cost data show the rate of increase attributable to prescription drugs has fallen, courtesy of tiered drug benefit designs that provide a financial incentive for choosing generics. "The consumers can and will use that information," Davis says. "Who wins? They win and the system wins."
More missed health care
About one third of those in consumer-directed health care plans reported delaying or avoiding health care, compared to just 17 percent of people in comprehensive health plans, EBRI found.
Stuart Slutsky, a vice president of Destiny Health, a pioneer of the new plans, says that statistics underscore a benefit design problem with many so-called consumer-directed products currently being offered. Destiny offers coverage — with coinsurance but outside the deductible — for treatment of chronic conditions. Without that, Slutsky says, a plan should not bill itself as "consumer-directed."
"You're going to see there is a need to better define what a consumer-directed plan is," he says.
Nebbia says big employers will not tolerate benefit designs that discourage appropriate care.
"All the employers I know have offered very rich first-dollar preventive benefits," he says. "I believe that is probably a design feature that will become more common to counter this concern that people are not seeking necessary care."
Members of the new plans are likely to spend a larger part of their income on health care expenses than their peers in comprehensive health plans, according to the EBRI survey. Nearly one third of those in consumer-directed health care plans spent at least 5 percent of their income on out-of-pocket health costs and premiums in the last year, compared with 12 percent in comprehensive plans.
Some say that shifting more cost to consumers — the "more skin in the game" argument — is the key reason that this model will work, but there is no consensus on this point. Slutsky, the Destiny Health executive, says a high deductible is indispensable, but Fronstin of EBRI does not necessarily agree.
"We'll probably at some point move away from the high deductible aspect of it," he says. "In the future, [consumer-driven] may not mean accounts and it may not mean high-deductibles."
Nebbia, the Mercer consultant, predicts the health promotion aspects of consumer-directed plans may have more staying power than the financial aspects — cost-shifting and tax-advantaged savings accounts — inherent in today's version.
"Over time, the real power of this . . . movement is going to be toward . . . investing in keeping people healthy as opposed to using gimmicks to get people to change their consumption habits."
Lola Butcher is an experienced writer on health care and other subjects.
For Further Reading
Early Experience With High-Deductible and Consumer-Driven Health Plans: Findings From the EBRI/Commonwealth Fund Consumerism in HealthCare Survey/ is at: «http://www.ebri.org/pdf/briefspdf/EBRI_IB_12-2005.pdf»
The Consumer-Driven Health Market: Implications of New Benefit Designs is at: «http://www.zitter.com/download/CDHP_Report_1_09_06.pdf»
MANAGED CARE's Weekly Poll
How will the Supreme Court rule in King v. Burwell?
Any day now, the Supreme Court will hand down its decision. How will the court rule?
In favor of Burwell, upholding the subsidies and leaving the ACA intact
68% (126 votes)
In favor of the plaintiff, King, and against premium subsidies for insurance policies sold on federally facilitated exchanges
32% (58 votes)
Total votes: 184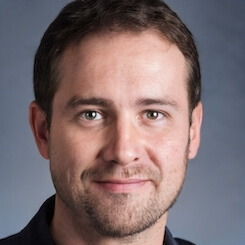 Paul Lendner ist ein praktizierender Experte im Bereich Gesundheit, Medizin und Fitness. Er schreibt bereits seit über 5 Jahren für das Managed Care Mag. Mit seinen Artikeln, die einen einzigartigen Expertenstatus nachweisen, liefert er unseren Lesern nicht nur Mehrwert, sondern auch Hilfestellung bei ihren Problemen.