Managing the assets of a health savings account has banks excited, but leaving charges in the hands of members makes providers nervous
Beginning in April, some of the patients arriving at Tenet's hospitals in Texas had a brand new way to pay their bills. Companies with self-funded or self-insured health plans started offering employees a line of credit by Exante Bank. For consumers who sign up for the program, called the OnePay Plan, Exante pays the entire hospital bill — both the consumer's portion and the insured portion. In exchange for full payment, the provider offers a small discount that gets passed on directly to the patient. The consumer later receives a monthly statement that details the charges paid for the services and the individual's share of the bill. At that point, the consumer has the option of paying the bill directly, delegating payment from a health care account such as an HSA, or tapping into the line of credit. In exchange for full payment, the provider offers up a small discount that gets split between the bank and the patient.
"The goal is to create a completely different experience for consumers and the provider after they've gotten their health care," says Exante CEO John Prince, who notes that providers benefit from a more efficient payment experience, in which consumers are spared the typical barrage of bills for health care services. It's also expected to go a long way to help create a completely new experience — and market slot — for banks.
Created by the giant UnitedHealth Group and now also working with 16 other insurers around the country, Exante is a prominent example of how the fervor for health savings accounts has swept the country's financial industry off its feet over the past year. Drawn by projections of torrid growth in the account balances of HSAs, hundreds of banks have piled into a field that still accounts for only a sliver of the insurance industry's membership.
With billions of dollars of investment funds up for grabs, some of the banks are working to distinguish themselves by offering to do more than just manage the tax-sheltered savings accounts that are being set up to fund high-deductible health plans. The banks are working to make it much easier for consumers to manage their accounts. That in turn has pushed some insurers to take a fresh look at their role in helping members to create accounts and to select services as well. What they come up with promises to put a new spin on the pitch for consumer-directed health insurance.
Steep growth curve
Two years ago, says Dan Perrin, executive director of the HSA Coalition, there were only seven financial institutions in the HSA market. Those seven banks were all that had taken root to serve the small collection of medical savings accounts that predated the HSA. Today, Perrin counts more than 200 credit unions and more than 400 banks offering HSAs. The field includes some financial Goliaths, including Bank of America and JPMorgan Chase. American Express created the HealthPay Plus card last year for the Empire BlueCross BlueShield members who are in high-deductible plans.
"The growth curve is pretty steep," notes Perrin. "In addition to that, if you look at the other side of the equation, sales of high-deductible policies tripled in the last 10 months of 2005.
"This is a specific market reaction to the double-digit health plan premium increases over the past five years that have more than doubled the cost of health insurance for most Americans."
There were 3.2 million high-deductible insurance accounts open at the end of last year, and Perrin expects the number to double every six months. No exact numbers on HSAs have been collected, but Perrin estimates that there are 1 million to 1.15 million.
Managing HSA money has obvious bank appeal. In addition to the $40 or $50 in annual management fees, there's a transaction fee to be considered as well. That may not sound like much, but when you start to multiply even tiny sums by the millions, the banking community sits up and takes notice.
In fact, the last time financial institutions saw an opportunity like this was more than 30 years ago, according to analysis from the management-consulting company DiamondCluster International, when Congress created the IRA. Those retirement accounts now hold $3 trillion in assets.
Accelerating
Aamer Baig, a DiamondCluster partner and HSA analyst, estimates that HSAs are being set up at the rate of 50,000 each month, and he believes the rate will accelerate through the course of this year. In four years, he adds, he expects to see 15 million to 25 million new HSAs with $75 billion in manageable assets as 10 percent of the population migrates to high deductible health care accounts.
Over the same period, he says, you can expect the rise of HSAs and high-deductible accounts to move $140 billion into HSAs. This money once contributed to premiums.
"It's a reduction of annual growth rate [in premiums] by 2.2 percent," says Baig. That's another deceptively small figure, he says. "These are small changes over time that have a big impact."
A coupling of systems
The Blue Cross & Blue Shield Association took note and has its own bank — Blue Healthcare Bank — slated to open in January.
"This is our approval year," says Bryan Quigley, spokesman for the association. When it does open up, it will be offered up to about 70 million members of the 31 of 38 Blues groups around the country that had signed up at last count.
Much of the banking that goes on will actually be outsourced. However, if you had to boil down the business reasoning, says Quigley, it could be all summarized in the simple notion that the best customer service in the consumer-directed arena stands to attract the most customers.
"It's about creating a unique turnkey operation, a virtual bank, where you have a card that can determine the plan — what the copay is, whether what they're paying for is covered or not — and can make a single transaction in one swipe," says Quigley, who is awaiting official approval for the bank.
Starting a bank of their own, though, isn't necessarily the way Baig expects most plans to respond.
"I think we'll see more partnerships that are meaningful and not just in name — a coupling of systems and also marketing between financial institutions and health plans," says Baig. "They have complementary capabilities: claim processing, risk management, payment processing, managing deposit accounts, credit risk, and asset management.
"I think the strategy of a health plan going into financial services is not without risk," says the analyst. "You're getting into a completely new arena which requires a completely different set of capabilities."
"There's definitely an upside to teaming with a bank," agrees Paul Kulpa, BlueCross & BlueShield of Tennessee's senior program manager for CDHPs. "They have a better product to offer. Banks are in the business of banking — they get it — and they have the systems and people to handle accounts profitably. But even some banks have had real growth problems and transition problems and software problems with HSA money."
Teaming with a bank doesn't create any revenue from HSAs for the health plan, says Kulpa, but insurers can leverage their market penetration for a sweeter consumer deal (lower premiums means more money in consumers' pockets, less in insurers'). The Tennessee plan's two bank partners are Wells Fargo and First Horizon Bank (known as First Tennessee Bank within that state). Wells Fargo discounted a typical $4.25 monthly fee for managing an account to $3.75.
Kulpa, though, doesn't believe that all the consumer work being undertaken by Exante rightly falls in the banking realm. Determining who owes what for health services when rendered is his idea of a health plan function. The Blues plan has been working to integrate the bank's Web sites into its own Web portal to make it easier for members to create an HSA. (For their part, Exante execs say that the OnePay Plan goes beyond determining who owes what for health services — it streamlines the billing process for consumers in a way that currently isn't done by most health plans.)
It's not been as easy for members to manage these pioneering HSAs as the health plans would have liked, but that experience can be transformed quickly, say the HSA experts.
"I will be honest," says Kulpa. "In the beginning — and this wasn't just our experience but the industry's overall — there were some bumps in the road. We were dealing with legislation, rules, sifting information. Employees and employers and everyone had a lot of questions." Providers haven't exactly been swept off their feet by what they've seen so far, either.
For now, says Baig, doctors are largely unhappy with the transition to being paid from HSAs. In most cases, the adjudication process is leaving charges in the hands of individual members, and individual consumers don't have a good payment record. That could leave many providers longing for the day when their receivables were in the hands of large insurers with strong credit.
Significant impact
Some insurers may be left longing for the good old days as well.
"We think the impact on the managed care organization is going to be pretty significant," says Baig. "At the basic level, it is going to lead to an adoption of lower-premium health plans. The reduction in premiums will be directly translated into savings for employers and consumers and an opportunity for financial institutions to increase their asset management and payment processing revenues. The other effect is that it's going to continue the transition toward the system in which the consumer is the ultimate decision maker."
The reverberations are likely to leave health care a changed industry. DiamondCluster cites a Rand study that indicates consumers left to make their own decisions about health care are likely to cut out about 25 percent of the services they had once used.
"It's going to put an extraordinary amount of pressure on managed care organizations to improve their operating cost structure, claims, or outsourcing," adds Baig. "They'll need to figure out what they do really well and what they don't, and also think about what other services they can offer to remain viable." Those services include managing the well being of members and giving them better tools to use when choosing providers.
"The philosophy of HSAs and managed care is not totally in line," observes Perrin. "At one end of the managed care perspective you are our charge. We [MCOs] will take care of you, your drugs, your treatments and doctors. And at the other end, the HSA has your money and you're in charge."
To bridge that gap, a number of managed care companies have carefully outlined preventive care programs, making sure that members have the covered services that will make sure they get the doctors visits and other care that they need to prevent a trip to the emergency department, an inpatient stay, or some other high-cost activity.
But Perrin also sees an essential conflict between the financial services industry and managed care: "You can make a pretty good argument that managed care is a financial services organization."
So when family premiums drop from an average of $927 a month to the $400 that one finds in high-deductible plans, says Perrin, it doesn't take a supercomputer to figure out the long-term implications.
"My sense is that we haven't gotten to the point where insurers are seeing this conversion hurt top-line growth," says Perrin. "But I think that without a doubt, in 24 to 30 months, you'll see that start to happen. And then insurers have to make a fundamental decision about which way they go and how to do it. My expectation is if the market is moving this way, they have to look at downsizing and other things to be made profitable."
Where the money is . . . .
HSAs amount to small change in the banking world today, but they have great growth potential, according to DiamondCluster International. As more and more HSAs are set up to manage high-deductible policies, the analysts say that transaction fees will grow to more than $1.2 billion annually by 2010, dwarfing asset management fees and account management income. But all forms of revenue are expected to climb steeply as financial institutions rush to get in on the ground floor of a new business with bright long-term prospects.
Source: "Seizing the HSA Opportunity," DiamondCluster International
---
Our most popular topics on Managedcaremag.com
---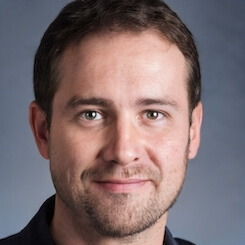 Paul Lendner ist ein praktizierender Experte im Bereich Gesundheit, Medizin und Fitness. Er schreibt bereits seit über 5 Jahren für das Managed Care Mag. Mit seinen Artikeln, die einen einzigartigen Expertenstatus nachweisen, liefert er unseren Lesern nicht nur Mehrwert, sondern auch Hilfestellung bei ihren Problemen.