Here's how the process works today, who pays for it, and when and why it makes sense
The doctors in GreenField Health's primary care network learned years ago that e-mail could often satisfy a regular patient's need for medical advice. Appointments, examining-table manners, and waiting rooms were — frequently — all optional.
"Doctors hate to admit this," says Charles Kilo, MD, MPH, the clinic's CEO, "but a very large percentage of what we do does not have to happen in the office. Fifty percent of office visits don't need to occur."
Doctors at GreenField — a six-doctor practice in Portland, Ore., that also provides services to other practices — have trained themselves to take calls and to check frequently for e-mail messages. In response, e-mail communication has been swelling steadily since the clinic set up the service five years ago. And the online back-and-forth runs from the common cold to managing chronic conditions.
"You can do other acute care stuff as well," says Kilo. "People sometimes will e-mail us pictures of their rash."
A little more than two years ago, Providence Health Plans in Portland began to offer doctors payments for online consultations that could qualify as a billable substitute for an office visit, something that happens about once in every four times a Providence member fires off a message to a GreenField doctor's e-mail address. But as far as Kilo knows, GreenField is still the only practice in his region that does it. And he is under no illusion that the average doctor in his region has much interest in starting. "It scares the heck out of them that people have nothing to do but e-mail you," says Kilo.
Efficient and convenient
A number of health plans around the country, though, have begun to join Providence to see if a new approach to reimbursements for e-mail queries can persuade doctors to put their preconceptions to the test. Some plans have begun rolling out e-mail services that are designed to guide a patient's queries, and they're hopeful that once doctors get beyond their high threshold of doubts — while a new generation of PDA-carrying physicians enters practice — online services can foster a much more efficient form of health care that can improve outcomes, speed service, and reduce expenses.
"It is clearly something we see a strong future in," says Alan Spiro, MD, chief medical officer for Anthem national accounts. "Communication between the doctor's office and members should be fostered."
Last May, Aetna decided to stop discussing the future of e-mail in medicine and start paying for it as it rolls out an online service from RelayHealth. Now Aetna will pay doctors for online consultations that replace an office visit for members in California and Florida, states where RelayHealth already had a significant number of physicians signed up to participate.
It was RelayHealth's format for coaching a patient through a set of questions that convinced Aetna managers that they had an efficient approach that doctors could be comfortable with.
"There are wins for everybody," asserts Charles Cutler, MD, Aetna's national medical director for quality management. Members have a chance of getting some immediate attention without dropping everything for a trip to a doctor's office. Doctors can handle batches of routine consultations and get paid for it, without the distraction of multiple phone calls. Employers can cut down on absenteeism. And the health plan can avoid having to pay for some of the unnecessary tests that a doctor's visit is often a prelude to, Cutler notes.
There are some ground rules that almost everyone agrees on. For starters, e-mail queries aren't for first-time patients. Online contact works when a doctor knows a patient's medical history and can use the Internet to carry on a dialogue that began in person. Patients, meanwhile, want a demonstrably secure way to discuss medical issues online.
They also want a simple way to cover their co-payment. At the GreenField clinic, e-mail service is covered as part of the annual fee charged regular patients. Kilo denies that GreenField is a concierge practice, but says that it charges patients varying annual amounts — $395 a year, for example, for patients 30 to 60 years old — to give them the quick access to doctors. With RelayHealth, patients' credit cards are charged a copayment, but only after the doctor responds.
Spiro and Cutler agree that with the world being pulled to the Internet, health plans need to roll out these programs to gain more experience with Web-based care. And e-mail programs don't have to be subjected to the kind of scrutiny a managed care organization would require for a new technology program that cost millions. "We wanted to make sure we were at the cutting edge of new technology, getting experience, responding to a marketplace that was curious about it," says Spiro. "There were no specific goals. We're keeping an open mind."
Skeptic, thy name is Doctor
But not everybody's mind has been open to e-mail.
When Giovanni Colella, MD, set up RelayHealth in 2001, the typical response from doctors would chill the heart of the most enthusiastic entrepreneur. "We'll never do this," Colella recalls hearing time and again. "It was too much hassle. Too many things were going on. There were too many calls."
But Colella says that the attitudes slowly began to change as the doctors gravitated to the Web. Now physicians are more likely to voice their concern about how they'll integrate the e-mail service with their own IT systems than to reject the idea outright. Colella says RelayHealth has responded by working to make its system compatible with more of the physician systems in use, allowing his company to gain the involvement of 18,000 health care professionals (that includes nurses and physicians assistants) and 750,000 members.
RelayHealth's system relies on a simple approach for the bulk of its traffic. A patient logs on and clicks on a common ailment. Say it's a sore throat, says Colella. "He gets a series of questions, and depending on the answer, the system prompts the next question." And when he's done, the message is sent to the doctor's e-mail account.
The approach is built around ailments that make up most routine office visits and gobble up a physician's day. There is no e-mail method, for example, for starting a discussion about excruciating chest pains. To get messages, a physician logs into an account protected by a password, usually in the middle or at the end of the day. "One practice I know of does it at lunch," says Colella.
Would you pay $25?
A Harris Interactive study asked physicians and patients how much an e-mail exchange should be worth. Physicians, Colella said, pegged it at $40 to $50 an encounter; patients said $5 to $10. The rates seem to have settled into the middle — $25 to $35 for a Web-based query. Colella, though, is encouraging plans to waive copayments as a way to gain wider adoption, much as many plans are doing for generic drug programs.
That kind of money doesn't buy a big chunk of a doctor's time, but it isn't supposed to. Colella says the average query takes five to seven minutes to answer. For health plans, e-mail programs can save $1.50 per member per month, says Colella. Blue Cross of California — a pioneer among RelayHealth's clients — commissioned a study of the experience of RelayHealth users by researchers at the University of California-Berkeley and Stanford University, which concluded that fully half of them were less likely to set up an office appointment to see a doctor if they had an e-mail option. But there's more than saving money to think about, says Colella, who sold the company to the giant McKesson Corp. recently. Health plans adopting predictive modeling software can use the Web connections he's been building to reach out and find target patients in need of ongoing counseling. And e-mail works a lot better than any letter ever did.
"I know the physicians' offices that have it, love it," says Spiro, who can speak from personal experience. "When one of my physicians I see in Boston was in India recently, he and I were routinely talking over an issue by way of e-mail. I as a patient loved it. He as a doctor loved it — loved staying current." The same goes for Spiro's generalist in Atlanta.
"He's managed his time, isn't pulled by a call, and it can wait a couple of hours. I know I am getting a documented answer to a documented question."
It isn't just affluent patients with sophisticated computer systems who are using electronic communication to contact physicians. "It's applicable to 90 percent of people," says Kilo, who says that the clinic's Medicare and Medicaid patients are often eager to go online for an exchange with a doctor. And by having doctors more easily accessible both online and on the phone, the clinic can also offer same-day scheduling for anyone who wants to see a physician face to face.
As for RelayHealth's services, Kilo is sticking with the clinic's e-mail approach. When he checked out the service, it didn't integrate well with his other IT systems. And Kilo just didn't think that patients would like the format that the plans like.
"Patients tend not to like being forced into those scripts," he says. "It's a barrier to communication. You would think it would be nifty to use a template, but it turns out that people have a pretty good ability to tell you what they need to."
"As we get linked more electronically, we'd like to provide more of that information in real time," says Cutler. That's not going to happen overnight. But online consultations are a step in that direction. Just how long it will take to move from these early-stage online programs to that ambitious future, though, isn't playing out on any kind of rigid schedule.
"Not this year, but within less than five years."
Spiro also forecasts big changes in five years, with e-mail queries figuring in as a significant component of a new Web-based strategy that connects members to services, health records, and other facilities as consumer decision-making swells in importance.
"We're going to reach this point where all of a sudden we see this as a tidal wave."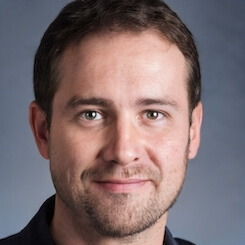 Paul Lendner ist ein praktizierender Experte im Bereich Gesundheit, Medizin und Fitness. Er schreibt bereits seit über 5 Jahren für das Managed Care Mag. Mit seinen Artikeln, die einen einzigartigen Expertenstatus nachweisen, liefert er unseren Lesern nicht nur Mehrwert, sondern auch Hilfestellung bei ihren Problemen.