Office-based medical practice hasn't changed substantially in many years, so it's not surprising that it no longer serves consumers or physicians well.
Take the issue of access. Appointment backlogs of months are common in primary care practices, and it takes even longer to see most subspecialists. Appointments made that far in advance are less likely to be kept, which encourages overbooking and often starts the whole scheduling process all over again.
Meanwhile, nurses triage incoming calls and figure out who's sick enough to go to the front of the line. For every one of those patients, someone else waits longer. Physicians run late and staff functions in crisis mode.
It doesn't have to be that way. The concept of advanced access (also called open access) was developed by Mark Murray, MD, and Catherine Tantau, RN, in the mid-'90s. Murray and Tantau refined their ideas at the Institute for Healthcare Improvement, where advanced access is part of IHI's Breakthrough Series collaborative on reducing delays and waiting times.
Clear it out
The first step in implementing advanced access is to get rid of the backlog of patients.
"I would come in for a half day on my day off, a half day on Saturday, start the day earlier, and work on call days," says Gregory Long, MD, partner in a family practice in Kimberly, Wis., and medical director of physician services at ThedaCare, a large integrated delivery system based in Appleton.
He started working down his six-month backlog in November 1998; on Feb. 2, 1999, Long, his three physician partners, an NP, and a PA started seeing patients on the day they called for an appointment or on the next business day. The payoff, says Long, includes "happier patients, happier staff, and happier physicians."
Long's practice was one of several alpha sites in IHI's Idealized Design of the Clinical Office Practice (IDCOP) Collaborative. Over the past three years, Long has helped to implement advanced access in ThedaCare's 23 clinics.
John Scott, MD, an internist and geriatrician, developed group visits, another powerful improvement strategy, in 1991 for geriatric patients at the Kaiser Permanente Clinic in Wheatridge, Colo.
"The whole idea was to improve quality of care," says Scott. "You could not take people with multiple medical problems and medications and address all of their issues in a 15- or 20-minute office visit."
In Scott's Cooperative Health Care Clinic (CHCC) model, about 20 patients meet for 90 minutes with their physician, followed by another 90 minutes of one-on-one time every month. Two documented clinical trials confirm increased patient and physician satisfaction, better outcomes, longer independence, lower costs, and higher retention.
Disease-specific group visits, which Scott pioneered in 1995, were an outgrowth of the idea. Diabetic, hypertensive, or CHF patients meet two or three times a year, depending on the physician and disease management guidelines.
In 1996, Edward B. Noffsinger, PhD, director of clinical-access improvement at the Palo Alto Medical Foundation, invented the drop-in group medical appointment, or DIGMA, in response to his own experience as a patient.
In the DIGMA model, a weekly block of time is set aside for a physician's patients to follow up on their particular condition in a group setting.
Noffsinger recently developed another application of the group-visit model, the physicals shared medical appointment (Physicals SMA), in which patients receive a comprehensive physical exam, but the results are discussed in a group. There, the physician deals with each person in the room individually, but often the subject of follow-up discussion — hypercholesterolemia, for instance, will apply to several patients. "By the time you get to the last person, you might have covered everything," says Noffsinger.
"Physicians tell me they've never heard of physicals done in a more efficient way," adds Noffsinger, noting that physicians can see two to three times as many patients in DIGMAs and Physicals SMAs. As billing considerations go, both models provide for one-doctor, one-patient encounters that address the unique needs of patients individually.
Poor access is only one of several "mismatches," as GreenField Health System CEO Charles Kilo, MD, MPH, puts it, between traditional office practice and what health care consumers want and need. Kilo, who practices internal medicine at Portland, Ore.-based GreenField, is a former vice president of IHI.
Communication is another mismatch. Many patients, for instance, can't remember important details of what they discussed with their doctors in an office visit, or may have questions they forgot to ask. Because it's difficult to follow up with the doctor, the office visit results in substandard care.
These shortcomings are addressed in the Institute of Medicine's Crossing the Quality Chasm report, which recommends care based on continuous healing relationships, not just intermittent office visits. That's why GreenField and other innovative practices use E-mail to communicate frequently with patients.
When Joseph Scherger, MD, MPH, started using E-mail in 1996, it was to hang on to patients who liked him but were exasperated by his phone system. Over the past six years, the family physician has come to appreciate the advantages of E-mail: It's asynchronous, self-documenting, and efficient.
"The reality is that E-mail enhances communication. It fills in the gaps from one office visit to another," says Scherger, dean of the College of Medicine at Florida State University and a member of the IOM Committee on Quality of Health Care in America, which produced the Chasm report.
He emphasizes that E-mail is not a substitute for an office visit. That said, Scherger's experience is that E-mail can minimize unnecessary office visits and phone calls, and that time spent on patients' E-mail is often less than time spent on patients' phone calls.
E-mail also reduces malpractice liability. Scherger, who serves as an expert witness in malpractice cases, says "there's nothing more powerful for a defense than a clear E-mail from the doctor."
Information technology is another vehicle for nurturing continuing healing relationships. For example, to identify diabetes patients and help them manage their disease appropriately, a practice needs patient-registry capabilities in its electronic medical record system.
Because smaller practices may not be able to afford full-blown EMR, they have to prioritize their needs and select EMR products or components to support their goals. That's not an easy task, concedes Keith MacDonald, senior research manager in the emerging practices division in First Consulting Group's Lexington, Mass. office. He adds, though, that with falling prices and increasing choices — especially with the proliferation of web-based products — EMR procurement becomes less daunting for a small physician practice than in the past.
Becoming more common
MacDonald has seen estimates that as many as 20 percent of physicians now use some form of EMR. As EMR systems become more common, whether to make the investment may become less of a choice than a necessity. As with other practice-improvement strategies, it may come down to a simple choice between getting better or losing patients.
"I think consumers are beginning to expect a level of efficiency in practices that only some of these technologies can provide," he says.
"Implementing the Chasm Report — Moving from Ideas to Reality," one of IHI's "Calls To Action" series of audio conferences, begins in April. For details, contact IHI at 617-754-4824 or at www.ihi.org.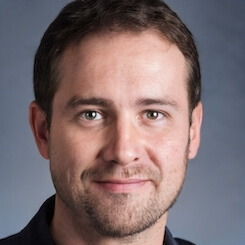 Paul Lendner ist ein praktizierender Experte im Bereich Gesundheit, Medizin und Fitness. Er schreibt bereits seit über 5 Jahren für das Managed Care Mag. Mit seinen Artikeln, die einen einzigartigen Expertenstatus nachweisen, liefert er unseren Lesern nicht nur Mehrwert, sondern auch Hilfestellung bei ihren Problemen.