The cost-effectiveness of prevention is undeniable, yet vaccination rates for everything but influenza decline
Adults are notoriously lax in being vaccinated, even for influenza. "There's a large body of evidence that supports the importance of adult vaccination," says Michael Belman, MD, a WellPoint medical director. "We believe it is part of our responsibility to encourage them through messaging and education."
"Vaccines work, they are a true success story," agrees Ed Pezalla, national medical director for Aetna Pharmacy Management. "We review and promote all vaccines with the best possible clinical outcome in mind."
No doubt, but that may not be getting through to the public. Immunization rates for children are at an all-time high, but their parents apparently don't extend that same concern to themselves. According to the Centers for Disease Control & Prevention, as many as 70,000 adult Americans die each year from diseases that vaccines can prevent, such as influenza, pneumonia, and complications of hepatitis.
The treatment of these diseases costs more than $10 billion a year. That is shocking when you consider that the CDC estimates that the average private-sector cost to vaccinate a healthy adult through age 74 with universally recommended vaccines is approximately $380 to $480, depending on the brand.
Influenza vaccine is the one most commonly accepted by adults, but even there the public health record is depressing. According to a coalition of businesses, nonprofit organizations, and government agencies named the Partnership for Prevention, more than 12,000 lives could be saved each year if the portion of adults 50 and older who get flu immunization were increased to 90 percent. It is now at only about 37 percent.
For other largely preventable diseases, the CDC estimates that only 2.1 percent of adults ages 18– 64 are immunized against tetanus, diphtheria, and whooping cough, although since 2006 there has been a combination vaccine for all three. Among other immunizations, only about 10 percent of women ages 18–26 have received the new vaccine for human papillomavirus, linked to cervical cancer.
Recurring problem
Medicare or Medicaid pays for many vaccines for most adults over 65, but for adults under 65, insurance often doesn't cover all types of recommended vaccines. Some public health officials are calling on plans to do more to encourage adult vaccination.
Legislation has been introduced in Congress that would create a national vaccine program to provide free immunizations for uninsured and underinsured adults. The National Business Group on Health recently recommended that its members make 100 percent coverage of all CDC-recommended vaccines part of contract agreements with health plans and educate their employees about the benefits of vaccination.
"Low immunization rates are a national public health crisis," said William Schaffner, MD, president-elect of the not-for-profit National Foundation for Infectious Diseases in a recent public statement, calling on health plans and employers to do more to encourage vaccination. "Infectious diseases kill more Americans annually than either breast cancer, HIV/AIDS, or traffic accidents."
Pressure on payers is growing because the adult vaccination rate for everything but influenza is declining. Adults often don't realize that immunity from childhood immunizations frequently ends as they age (especially for pertussis and tetanus) and they forget whether they ever had diseases like chicken pox and measles.
The result has been a national increase in preventable disease. Pertussis (whooping cough) is a good example of the historical importance of vaccinations. Before vaccines, an average of 157 cases of whooping cough per 100,000 was reported, with peaks reported every two to five years. After vaccinations were introduced in the 1940s, incidence fell to less than 1 per 100,000 by 1970.The number of cases was 19,798 in the 1990s, 49 percent higher than the 1980s. The CDC reports that number is falling this decade, but remains much higher than 25 years ago.
Health plan involvement
Health plan officials say they are aware of the effectiveness of vaccinations, and are increasingly aggressive in encouraging members to be vaccinated. They use claim data to determine which patients need to be vaccinated, especially in populations that are particularly vulnerable. That includes older members and people with chronic diseases. They advise those members to get immunized.
"We use various forms of messaging, including letters to members and contacting physicians," says Belman. He does point to a problem using claim data in relation to flu vaccines. Many people receive their vaccines at public health clinics, "which can make it difficult to know who has failed to be inoculated."
Health plans base their criteria on what vaccines to cover on guidelines publicized by the CDC's Advisory Committee on Immunization Practices (ACIP), which consists of 15 experts in fields associated with immunization.
Notwithstanding ACIP recommendations, the cost to patients for vaccinations varies significantly among plans. Some have first-dollar coverage for some vaccines, especially for influenza vaccine, and charge significant copayments for others. Plan officials say they are showing an increasing initiative in encouraging members to be vaccinated.
That may be in response to infectious-disease experts and public health officials pushing hard for a national program to make immunization routine. The American Medical Association, for example, has implemented a program to encourage its members to recommend vaccinations to adults.
Cigna offers on-site flu shot clinics to its customers in an alliance with Summit Health, a provider of on-site health screening and immunization programs. Clinics are held at work sites and are scheduled based on employer requests. Other plans have similar programs.
Shingles & HPV
Evidence is strong, however, that adults are failing to take advantage of newer and less readily available vaccines.
The shingles vaccine, developed by Merck, was approved in 2006, and is now recommended for all adults over 60, but only 1.9 percent of adults have been immunized for the disease, according to the CDC. Shingles, a reawakening of the chicken pox virus, can result in severe nerve pain that can last for years, and can involve nerves around the eye, sometimes leading to blindness. Adults are at risk if they had chicken pox as a child, or even if they previously had shingles.
The CDC recommends that people 60 and older be vaccinated against shingles by a single dose of the zoster vaccine Zostavax. This new recommendation replaces a provisional recommendation that the CDC made in 2006, after the vaccine was licensed by the U.S. Food and Drug Administration and recommended by the ACIP.
Researchers found that in those age 60 and above, the vaccine reduced the occurrence of shingles by about 50 percent. For people ages 60–69, it reduced occurrence by 64 percent. That's good news, because more than 95 percent of people are infected by the varicella zoster virus during their lifetime.
ACIP recommends that women 19 or older receive the human papillomavirus vaccine (HPV), which has demonstrated significant effectiveness in reducing cervical cancer. The vaccine has been controversial, however. Although its effectiveness has led some state legislatures to consider making it available to teenagers for free, some organizations have opposed the idea, stating they believe the vaccine encourages promiscuity. Immunization rates for older women remain low.
What is incontrovertible is the value of immunization. WellPoint, for example, provides flu vaccines to all its employees. "Once these drugs are approved by the FDA, virtually all health plans see the value to making them available to their members within their benefit design, and most certainly take steps to educate their members," says Belman. "We strongly believe in their value."
Cost of vaccines surveyed by CDC
The Centers for Disease Control & Prevention periodically updates a list of available adult vaccines and provides aggregate pricing information. Here is the current list, which several health plans and public clinics use as a guide:
CDC vaccine pricing list
Vaccine
Brand name/trade name
Packaging
CDC cost/dose
Private sector cost/dose
Manufacturer
Hepatitis A adult
Vaqta
1-dose vial
10-pack — 1-dose vials
$20.00
$19.75
$63.51
$59.99
Merck
Hepatitis A adult
Havrix
10-pack — 1-dose vials
5-pack — 1-dose T-L syringes,
no needle
$18.99
$18.99
$60.69
$60.69
GlaxoSmithKline
Hepatitis A-
Hepatitis B adult
Twinrix
10-pack — 1-dose vials
5-pack — 1-dose T-L syringes,
no needle
$38.64
$38.64
$86.44
$86.44
GlaxoSmithKline
Hepatitis B-adult
Recombivax HB
1-dose vial
10-pack — 1-dose vials
$23.78
$23.37
$59.70
$59.09
Merck
Hepatitis B-adult
Engerix-B
10-pack — 1-dose vials
5-pack — 1-dose T-L syringes,
no needle
$24.90
$24.90
$52.50
$52.50
GlaxoSmithKline
Pneumococcal polysaccharide
(23 valent)
Pneumovax
1-pack — 5-dose vial
10-pack — 1-dose vials
$16.26
$18.93
$28.69
$32.20
Merck
Tetanus &
diphtheria
toxoids
Tetanus & diphtheria
toxoids
adsorbed
for adultsNo preservative
1-pack — 15-dose vial

10-pack — 1-dose vials

$12.95

$13.50

$18.95

$18.23

MassBioLogics
(Akorn Inc.)
Zoster vaccine live
Zostavax
10-pack — 1-dose vials
1-dose vial
$107.67
$113.16
$153.93
$161.50
Merck
Source: Centers for Disease Prevention & Control Vaccine Price List, current as of July 14, 2008.
Available at http://www.cdc.gov/vaccines/programs/vfc/cdc-vac-price-list.htm
---
Our most popular topics on Managedcaremag.com
---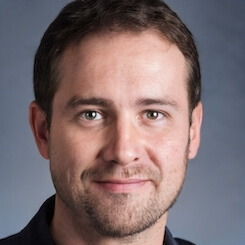 Paul Lendner ist ein praktizierender Experte im Bereich Gesundheit, Medizin und Fitness. Er schreibt bereits seit über 5 Jahren für das Managed Care Mag. Mit seinen Artikeln, die einen einzigartigen Expertenstatus nachweisen, liefert er unseren Lesern nicht nur Mehrwert, sondern auch Hilfestellung bei ihren Problemen.