The goal is to keep oncologists from relying on drug markups to keep their incomes high, but it's slow going
As the costs of treating cancer escalate, health plans are putting new energy into managing one of the most difficult categories of health care. The going is slow, but major changes in the way oncology services are chosen — and paid for — are emerging.
Although standard tools like prior authorization dominate cancer management at the moment, health plans are experimenting with new ways of paying oncologists, with the goal of cutting treatment costs dramatically.
Health plan executives think they pay for many treatments and services that do the patients no good and that 20 percent of cancer care costs could be eliminated without hurting patients, according to the most recent issue of the Zitter Group's Managed Care Oncology Index.
Oncologists agree that the costs of treatment are too high, but, not surprisingly, they are not keen to have health plans limiting their options.
The Zitter Group is a consulting company for pharmaceutical manufacturers. Its most recent survey included responses from 100 health plan medical and pharmacy directors and 126 oncologists, and documented continuing mistrust between the two groups.
"Honestly, it's going to be a while before that story is rewritten," says Nicole Dautel, Zitter's associate director.
The tug of war, of course, is mostly about the money available to treat cancer, the second most common cause of death in the United States. Health plans see the number of plan members being treated for cancer increasing steadily as the American population ages and cancer patients live longer with their disease. Meanwhile, the number of new treatments is accelerating, along with their prices: Most of the 400 new therapies in the pipeline are expected to cost at least $50,000 a year.
Helping oncologists to make more cost-effective treatment decisions is impeded by the fact that oncologists and health plans see the world differently. They do not even agree on what constitutes a life-saving treatment. Payers say a drug offers a survival benefit if it extends a patient's life by at least nine months over an alternative; oncologists say three months.
Payers' top strategy
Oncologists frequently make more than half their income from the markup on chemotherapy drugs they administer in their offices, so changing the way in which they are paid for those drugs is no small matter. That is why Medicare's 2005 move to use average sales price (ASP) to pay for those drugs instead of the traditional average wholesale price (AWP) was pivotal for oncology practices nationwide.
ASP pricing has lowered the amount that oncologists are paid for those drugs. In some cases, the difference is extreme: More than half of the oncologists that Zitter surveyed said that they are "under water" — meaning the price they are paid does not cover their cost — on some chemotherapy drugs.
Medicare's move to ASP paved the way for private payers. By 2009, more than half of health plans expect to be using ASP, but the change is not going exactly as they envisioned.
Oncologists, particularly the large practices that have more leverage in negotiations, balk at accepting the lower payment. Health plans expecting to pay the Medicare rate — the average sales price plus 6 percent — have been forced to pay more to get physicians to sign contracts.
"They are offering ASP plus 12 percent or ASP plus 18 percent and trying to make some concessions to soften that transition," says Nicole Dautel at Zitter.
For example, she finds that 63 percent of payers have increased fees that they pay oncologists for drug administration, outcomes reporting, and other types of services.
UnitedHealthcare is one of many payers experimenting with new ways to pay oncologists. One large oncology group is following breast cancer regimens that its physicians chose first because they offer the highest efficacy and lowest toxicity and, second, because they cost less than alternatives.
Lee N. Newcomer, MD, senior vice president for oncology at UnitedHealthcare, says his company is measuring the difference in cost and outcomes between that group and others around the country.
"If there is a difference, we will share that difference with that group," he says. "So they might get a retainer — the first time a breast cancer patient walks through the door they might get a $10,000 check for accepting the patient. We could just pay costs for drugs without hurting the doctors financially, and allow them to pick the drugs they think are most effective, and when there are multiple options they can select the most cost-effective."
The Zitter survey found that despite the increasing incidence of professional and other fees paid to oncologists by health plans, they are not completely replacing the revenue lost from moving to ASP pricing.
But Newcomer says UnitedHealthcare, at least, does not aspire to reduce oncologists' take-home pay. "I don't think it makes any sense at all to try to reduce physician incomes right now," he says. "What I pay the oncologist himself or herself is not what's breaking the bank. It's what they do with their pen that's causing most of the escalating costs. With today's incentives, they are encouraged to choose the treatment that is most expensive because they get their income from that."
Prior authorization is the main strategy used to ensure that oncologists are using the right treatment, but it might not work very well.
Payers are "trying to figure out how they can apply their current tools — the things that are used in other categories — and that's creating some trouble," says Kirk McConnell, a Zitter analyst. "To a certain extent, they're trying to nail a square peg into a round hole."
Although health plans report aggressive enforcement of prior authorization for specialty categories — most notably human growth hormones — enforcement is relatively weak for both oral cancer therapies and intravenous cancer treatments. A majority of health plans reported that fewer than 5 percent of PA requests are denied.
The second most widely used management strategy — patient cost-sharing — may be maxed out, Dautel says. Both plans and oncologists said that copayments above $100 can prompt patients to look for alternative treatments. Nearly 30 percent of oncologists surveyed said more than 20 percent of patients forego treatment because of cost-sharing requirements. "This is a tool that we have pushed as far as we can," Dautel says.
Ironically, as their revenue has declined, oncologists have become more aggressive in collecting copayments.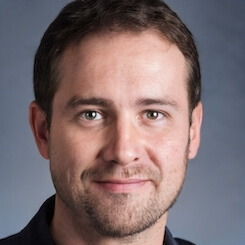 Paul Lendner ist ein praktizierender Experte im Bereich Gesundheit, Medizin und Fitness. Er schreibt bereits seit über 5 Jahren für das Managed Care Mag. Mit seinen Artikeln, die einen einzigartigen Expertenstatus nachweisen, liefert er unseren Lesern nicht nur Mehrwert, sondern auch Hilfestellung bei ihren Problemen.