Endocrinologists say early treatment is essential, but health plans as a group are not yet on the same page
In November, the Centers for Disease Control and Prevention reported an alarming statistic: Laboratory and claims data collected from health plans and state and federal databases such as Medicare showed that at least 1 in 4 adults — nearly 57 million people — have prediabetes.
But what's worse is that using data from the federal 2006 National Health Interview Survey (NHIS), the CDC found that only 4 percent of adults (about 8.8 million people) are told by their physicians or health plans that they are prediabetic. (The NHIS is an annual household probability survey, conducted through face-to-face interviews. The 2006 survey included 24,275 people over 18.)
Problem in perception
According to experts, including the American Diabetes Association, too few physicians and health plans view prediabetes as a condition that should be treated aggressively. Prediabetes is defined by the American Diabetes Association (ADA) as blood glucose levels that are higher than normal but not yet high enough to be diagnosed as diabetes. The Agency for Healthcare Research and Quality says that a person with prediabetes is 5 to 15 times as likely to develop type 2 diabetes as someone without it.
Considering that diabetes kills nearly a quarter million people a year and costs more than $714 billion annually — $116 billion in excess medical expenditures and another $58 billion in lost productivity — the prevalence of prediabetes is troubling.
A study by the Lewin Group of health plan and federal health databases, also released in November, found that the annual health cost of prediabetes is $25 billion a year. That is because people with prediabetes may suffer consequences of the full-blown diabetes, such as lowered resistance to infection and increased risk for heart disease and stroke.
According to guidelines published by the American Diabetes Association in January 2008, "there is growing evidence that at glucose levels above normal but below the diabetes threshold, now referred to as prediabetes, there is a substantially increased risk of cardiovascular disease and death."
To address that threat, the American College of Endocrinology (ACE) and the American Association of Clinical Endocrinologists (AACE) issued a consensus statement in July recommending a comprehensive treatment regimen for patients with prediabetes. They call for specific guidelines on lifestyle changes and "pharmaceutical intervention where appropriate."
The call for "pharmaceutical intervention" is somewhat controversial, however. It is only in the last several months that treating prediabetes with metformin or other oral medications is gaining favor among endocrinologists — at least for patients who fail to change their lifestyles and diets.
As of now, there are in fact no pharmacologic therapies approved by the FDA for prevention of the conversion of prediabetes to diabetes. The ACE and AACE statement calls for consideration of using metformin to address the problem, and for oral medication when needed.
"Although lifestyle can clearly modify the progression of patients toward overt diabetes, it may not be sufficient," said Alan J. Garber, MD, a professor of medicine at Baylor College of Medicine in Houston and chairman of the committee issuing the consensus in a public statement. "Medications may well be required, particularly in high-risk groups."
The ADA recommends that clinicians counsel patients with prediabetes on loss of 5 percent to 10 percent of body weight and on increasing physical activity to at least 150 minutes of moderate activity, such as walking, every week.
The Diabetes Prevention Program reported that although 42 percent of adults with prediabetes tried to lose or control weight, reduce fat or calories, and increase physical activity, one fourth did not engage in any of these risk-reduction activities.
A CDC analysis of NHIS data among the 4 percent reporting a diagnosis of prediabetes found similar results. Among patients told they have prediabetes, 68 percent had tried to lose or control weight, 55 percent had increased physical activity or exercise, 60 percent had reduced dietary fat or calories, and 42 percent had engaged in all three activities. Most reported failing to meet their goals, however.
Regardless of lifestyle intervention failures, however, most health plans require a diagnosis of diabetes to pay for the medications that an increasing number of endocrinologists think should be available to people with prediabetes. Some plans will pay for prediabetes-designated medications on a patient-by patient basis, but only if the patient is obese or there are other risk factors, such as heart disease.
Benefits delayed
"That is a big part of the problem," says Ralph DeFronzo, MD, professor of medicine and chief of the diabetes division at the University of Texas Health Science Center in San Antonio. He says the current standard of care has delayed the use of medications that may provide long-term health benefits, such as sustained insulin sensitivity and beta cell function.
The clinical definition of prediabetes, according to the ADA, is impaired fasting glucose (plasma glucose level of 100 to <126 mg/dL after an overnight fast), impaired glucose tolerance (plasma glucose of 140 to <200 mg/dL after two hours of an oral glucose tolerance test), or both.
Higher glucose levels, especially from an impaired glucose tolerance test, results in a diagnosis of diabetes. Medicare and health plans have an ICD-9 code for prediabetes (790.29). However, a diagnosis of prediabetes is not the same as a diagnosis of diabetes, and some health plans will not pay for nutritional counseling or medication under that code.
DeFronzo believes that by the time a person is actually diagnosed with diabetes, 80 percent of beta cell function has been lost. So patients should turn to medications earlier than most guidelines recommend, especially metformin and thiazolidinediones (TZD) to sensitize the body to insulin and exenatide (Byetta) to help increase insulin secretion by the beta cells and potentially stimulate the cells' ability to replicate.
Prediabetes is a term that came into general use about seven years ago, after publication of results from the federal Diabetes Prevention Program (DPP) intervention trial. Endocrinologists in the DPP trial sanctioned use of the single term rather "borderline diabetes" or "high blood sugar."
Screening for prediabetes — let alone treatment — remains dangerously underutilized, says Sue Kirkman, MD, ADA vice president for clinical affairs. "We know the risk factors for prediabetes. They're clear. More people need to be screened, and we encourage health plans to encourage physicians to do that."
Insurers' help sought
Kirkman believes that the CDC report, as well as ADA, ACE, and AACE initiatives, are leading health plans to an increasing awareness of the risks to patients inherent in undiagnosed and untreated prediabetes, says Kirkman. "We view the plans as an important part of the addressing this problem," she says. "As they become more involved, patients and physicians will, as well."
Kaiser Permanente officials agree with that assessment. "We believe that screening and treatment for prediabetes could prevent as much as 30 percent of prediabetes cases from becoming diabetic," says James Dudl, MD, diabetes leader at Kaiser Permanente's Care Management Institute. "What we are certain of is that improved glucose tolerance reduces the risk of comorbidities and early diagnosis can lead to improved care through metabolic memory."
Dudl is referring to large scale clinical trials that have demonstrated that metabolic control achieved early in the course of diabetes treatment substantially reduces development and progression of diabetes and microvascular complications. One study, "Metabolic Memory in Diabetes — Focus on Insulin," in the December 2004 issue of Diabetes/Metabolism Research and Reviews, concludes that "comprehensive metabolic control, especially when instituted early, may alter the natural history of diabetic complications."
Prediabetes patients are not treated with insulin, but "studies do show that treatment early with metformin has benefits during treatment and even 10 years later, which implies that the earlier treatment starts, the longer benefits last," says Dudl.
"The guidelines for treatment of prediabetes have not been set in stone yet, but with the growing realization that diabetes is epidemic, there is increased recognition that the risk pool is growing," says Christina Stasiuk, DO, Cigna's senior medical director for health advocacy. "For too long diabetes was diagnosed when vascular disease became evident. Now we routinely look for biologic markers signifying a problem and we're aggressive in notifying physicians and patients if lab results reveal a problem. We are committed to early intervention."
Stasiuk says that "over time, individuals with prediabetes fall into one of three nearly equal groups: They become type 2 diabetics, they stay prediabetic, or their glucose converts to normal.
"At this time, we do not know who will fall into which group, but know that two thirds of prediabetics are in group one and two and need to address their health risk with lifestyle management. The one third that converts to a normal glucose level, will not need medication. That is why it is critical to try lifestyle management changes first and foremost," she says.
---
Our most popular topics on Managedcaremag.com
---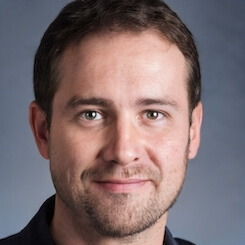 Paul Lendner ist ein praktizierender Experte im Bereich Gesundheit, Medizin und Fitness. Er schreibt bereits seit über 5 Jahren für das Managed Care Mag. Mit seinen Artikeln, die einen einzigartigen Expertenstatus nachweisen, liefert er unseren Lesern nicht nur Mehrwert, sondern auch Hilfestellung bei ihren Problemen.