Legislators look for a way to help payers and patients cope with the high cost of biologics without destroying the businesses that made these products possible
For anyone managing a drug budget, there is one issue that almost always boils up when a discussion turns to the fast-growing costs of biologics: legislation that will do for biologics what the Hatch-Waxman Act did for chemical compounds a full 25 years ago.
To get control of these costs, pharmaceutical benefit managers insist, the need to introduce products that the industry prefers to call biosimilars or follow-ons — biotech drugs that work in much the same way as the originals but cost a lot less. The more manufacturers that get into the game, the better it will be for payers as new competition drives down prices.
Last fall, analysts at Decision Resources, a research and planning company, calculated that the market for biologics hit $75 billion in 2007, when biotech drugs commanded 25 percent of the sales generated by the top 100 therapies on the market. This was the fastest growing segment of drug sales, with 13 products earning more than $2 billion a year each. New legislation, said the company, would open a market for biosimilars that could hit $55 billion by 2017. Other estimates have run even higher.
New legislation
Over the past few weeks, payers got their first close-up look at the Promised Land. Democratic U.S. Rep. Henry Waxman introduced new legislation in mid-February that would pave the way for biosimilars in only five years — nine years ahead of the schedule being pushed by the Biotechnology Industry Organization. He did it with the assistance of the ranking Republican on the House Subcommittee on Health, Nathan Deal, giving the bill bipartisan backing. President Barack Obama has added his endorsement of the legislative push for biosimilars.
Events in Washington, D.C., have been unfolding so quickly, says Katheryn Symank, a research analyst at Frost & Sullivan, that she is going back to the drawing board to revise her estimated time lines for the arrival of biosimilars on the market.
"Some things that seemed further off in the future just a couple of months ago apparently are going to be much closer," says Symank. It is quite possible that the federal legislation to create a regulatory pathway for biosimilars will be approved this year.
Such a bill would help the country "save billions," said Bill Marth, president of Teva North America, a generic drugs manufacturer that hopes to profit from the legislative effort. Teva, like others in the generic drug industry, is already hard at work developing products. It recently struck a deal to work with Lonza on developing biosimilars, which should help speed their way.
However, Teva and the other makers of generics suddenly face some stiff competition. Just as big pharma has used its deep pockets to buy its way into the biotech drug pipeline, the drug giants have suddenly shown an avid interest in the future of biosimilars. In recent months, Merck has announced plans to spend $1.5 billion by 2015. Novartis has directed a subsidiary, Sandoz, to train its attention on the market.
"I've been working on this issue consistently for two and a half years, and it's more exciting now than it's ever been," says Steven Miller, MD, the chief medical officer of Express Scripts. "Almost all the pieces have fallen into place."
Three years ago payers were fighting the issue on three fronts. First, there was safety: Could biosimilars be marketed without threatening patients? Second, are real savings possible? Finally, how do you strike the right balance in determining the period of market exclusivity for biologics so that you can force savings without throttling the research programs delivering important new therapies?
The safety issue has been satisfied, he says. Europe has approved 10 biosimilars without raising any realistic fears. The same initial foray into the market has helped clarify the savings involved.
"There is no argument over whether substantial savings are available," says Miller. "Every study shows savings in the billions, some in the hundreds of billions."
However, biosimilars won't arrive on the market with the same deep discounts commanded by today's generation of conventional generic drugs. A manufacturing facility can cost $400 million to build, and these new therapies would have to undergo expensive clinical trials.
"We already know that the earliest drugs will be things like insulin and growth hormone," Miller adds. "These are the simplest of the products, and will be the earliest drugs that people see. But then you have the drugs like Neupogen and Betaseron. You go from relatively simple molecules to very complex molecules like monoclonal antibodies. By the middle of the decade, starting around 2012, you'll see big anti-inflammatories and red blood cell stimulators — Epogen and Aranesp — and later Rituxan, Remicade, and Enbrel for rheumatoid arthritis."
Decision Resources' analysis noted that Amgen has the most to lose, with 29 percent of its revenue coming from therapies that face near-term patent expirations. Roche came in second with 14 percent, with Novo Nordisk (11 percent), Johnson & Johnson (10 percent), and Genentech (7 percent) following up.
Now the argument is down to one issue: the right time line for marketing exclusivity.
How fast the FDA will be allowed to approve biosimilars, and how long it will take for them to have an effect on prices, is a subject of much debate. At Cowen, an investment bank that keeps a trained eye on biosimilars, analysts took a look at the shifting target of market exclusivity and concluded that payers would have to wait until 2015 or even 2020 before the first true wave of follow-on therapies will hit.
The first follow-on therapies to hit the market won't be judged biologically equivalent to the biotech drugs already on the market, notes Cowen. These days, small-molecule drugs that make up the bulk of the treatments in use can be reproduced easily and used in place of the branded version. In many states, pharmacies are allowed or even encouraged to switch a branded drug for the generic equivalent without getting the prescriber's approval.
Because the molecules used in these new biologics are so complex, manufacturers will initially have to put them through clinical trials. Even small alterations in their biologic design will demand a thorough and expensive regulatory review for biosimilars — which is one reason why the biotech industry adamantly refuses to describe these therapies as "biogenerics." Once they are approved, there will be no automatic substitution: Prescriptions will have to be written specifically for them. Overcoming that obstacle will require a considerable marketing effort.
Gearing up
Don't expect that scenario to put off your average big pharmacy benefit manager. That is exactly the market it is gearing up to manage. Switching patients to the least expensive therapy that can do the most good is what a PBM like Express Scripts is all about, says Miller.
"Many of these biologics are not going to be AB rated [defined by the FDA as multisource drugs that can be easily interchanged]. Because of that, you're going to have to work with the doctor and the patient to get the substitute script," says Miller. "That's really what the PBM does. It's our role in society. We believe we can achieve phenomenal switching to these new products."
BIO, meanwhile, has been pressing its case that Waxman's five-year game plan would inflict a disaster on biotech companies. Under the best of circumstances, biotechnology is a high-risk field. As many as a third of all publicly-traded biotech companies face the challenge of raising new money this year in the middle of a credit crisis.
Setting a compressed time line for marketing exclusivity, says BIO, would slam many drug developers at the worst time — and patients would be poorer for it.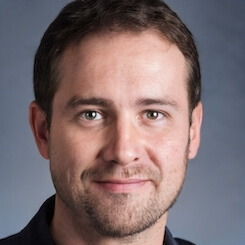 Paul Lendner ist ein praktizierender Experte im Bereich Gesundheit, Medizin und Fitness. Er schreibt bereits seit über 5 Jahren für das Managed Care Mag. Mit seinen Artikeln, die einen einzigartigen Expertenstatus nachweisen, liefert er unseren Lesern nicht nur Mehrwert, sondern auch Hilfestellung bei ihren Problemen.